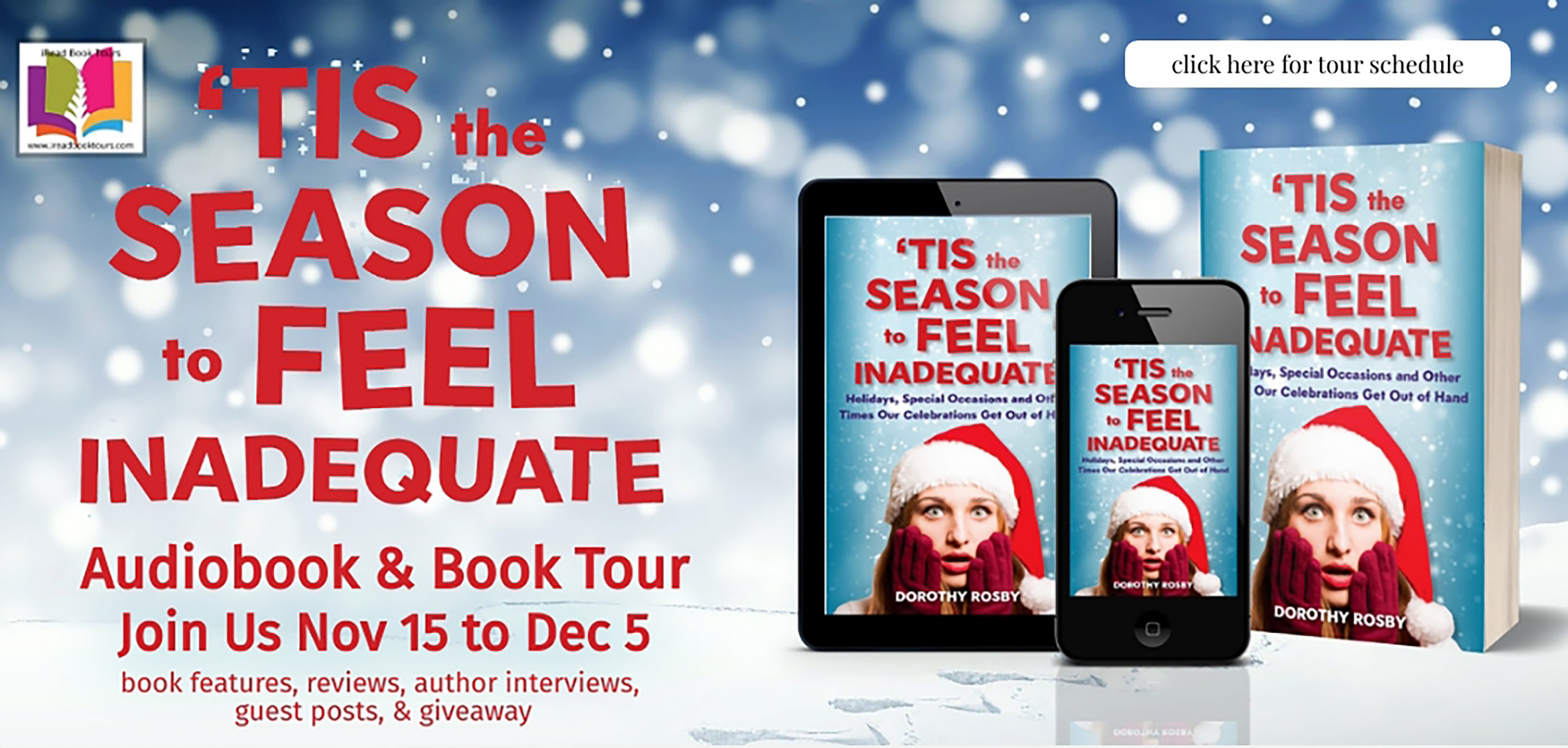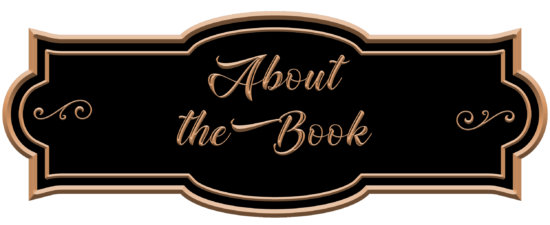 Publication Date: October 3, 2022
Christmas comes but once a year; chaos never ends! Happy Halloween, merry Christmas and joyful Lumpy Rug Day. We didn't make that up. Lumpy Rug Day is celebrated every May 3, though "celebrated" might be too strong a word. It's the American way to create a celebration for everything, then turn it into a chore or worse, a nightmare. 'Tis the Season to Feel Inadequate is a collection of humorous essays about holidays, special occasions and other times our celebrations make us feel not-so-celebratory. It's understanding for those who think Christmas form letters can be honest—or they can be interesting. And it's empathy for anyone who's ever gotten poison ivy during Nude Recreation Week or eaten all their Halloween candy and had to hand out instant oatmeal packets to their trick-or-treaters. ​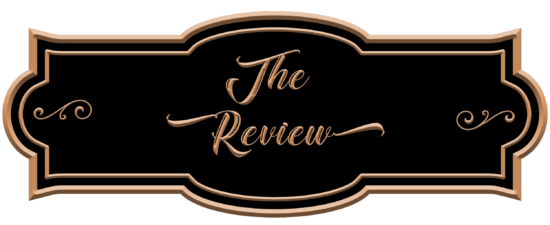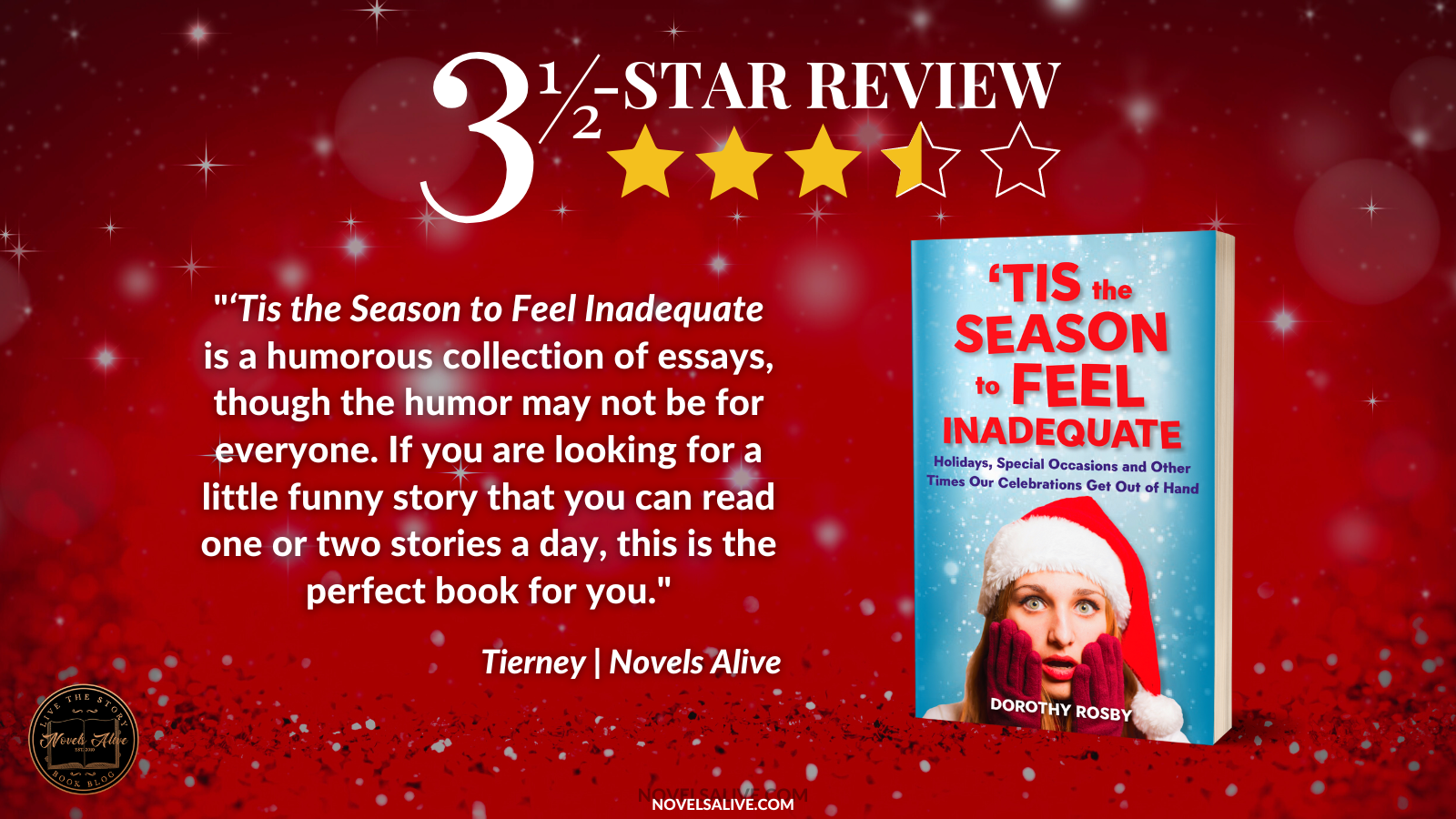 Holidays are a time of family, love, and chaos. In 'Tis the Season to Feel Inadequate, Dorothy Rosby shares her own stories about the holidays as well as tips and tricks in classic sarcastic fashion.
'Tis the Season to Feel Inadequate is a collection of essays about our favorite holidays, starting with Christmas and going through all the holidays until we are back in the holiday season with Thanksgiving. 
Rosby has a very dry, sarcastic humor, filled with self-deprecation that I am very familiar with myself. From writing Christmas letters to hilarious Valentine's poems, Rosby covers the gambit of holidays and stories.
I must admit, when I read the blurb for this book, I was expecting something a little different. I have read humorous collections of essays before and really enjoyed them. However, they were often collected from many different authors, which led to unique stories and crazy situations that couldn't possibly happen to just one person. Rosby writes every story herself, which does give a cohesive book, but one that can be a little one-toned. It is definitely a book that can only be read a little at a time, something a speed reader like me struggled with. 
I also believe this book is better suited to an older generation, one who has actually sent a Christmas letter before. For me, I assume if someone wants to know about my life, they will go onto social media and find out for themselves. Further, when there were multiple essays about Christmas letters, I struggled to get through each one. If there had been just a bit more diversity in the stories, the book would have been a much more enjoyable experience.
'Tis the Season to Feel Inadequate is a humorous collection of essays, though the humor may not be for everyone. If you are looking for a little funny story that you can read one or two stories a day, this is the perfect book for you.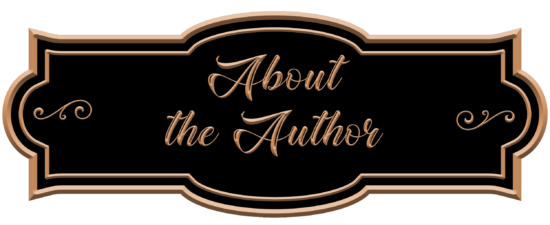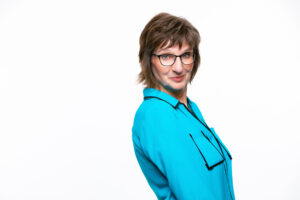 Dorothy Rosby is a syndicated humor columnist and the author of four books of humorous essays. She's the 2022 global winner of the Erma Bombeck Writers Competition, sponsored in part by the Erma Bombeck Writers Workshop. She lives in the Black Hills of South Dakota, 20 miles from Mount Rushmore, something she's very proud of though she's not on it—yet.

Nov 15 –Literary Flits – book review / giveaway
Nov 16 –Pick a Good Book – book review / author interview / giveaway
Nov 17 –Deborah-Zenha Adams – book spotlight / guest post / giveaway
Nov 22 – fundinmental – book spotlight / giveaway
Nov 23 –Jazzy Book Reviews – book review / giveaway
Nov 25 –FUONLYKNEW – book review / guest post / giveaway
Nov 28 –Cover Lover Book Review – book review / author interview / giveaway
Nov 28 – @twilight_reader  – book review
Nov 29 – Gina Rae Mitchell – book review / guest post / giveaway
Nov 30– Paws.Read.Repeat – book review / author interview / giveaway
Nov 30 – Amy's Booket List – book review / giveaway
Dec 1 – Lynchburg Reads – book review / giveaway
Dec 1 – Rockin' Book Reviews – book review/ guest post / giveaway
Dec 1 –Book Corner News and Reviews – book review / giveaway
Dec 2 – Liese's Blog – book spotlight
Dec 2 – Locks, Hooks and Books – book review / giveaway
Dec 2 – Novels Alive – book review / giveaway
Dec 5 – Splashes of Joy – audiobook review / giveaway
Dec 5 – Duckfacekim09 – book spotlight / giveaway
​Dec 5 – Captive Dreams Window – book review / giveaway