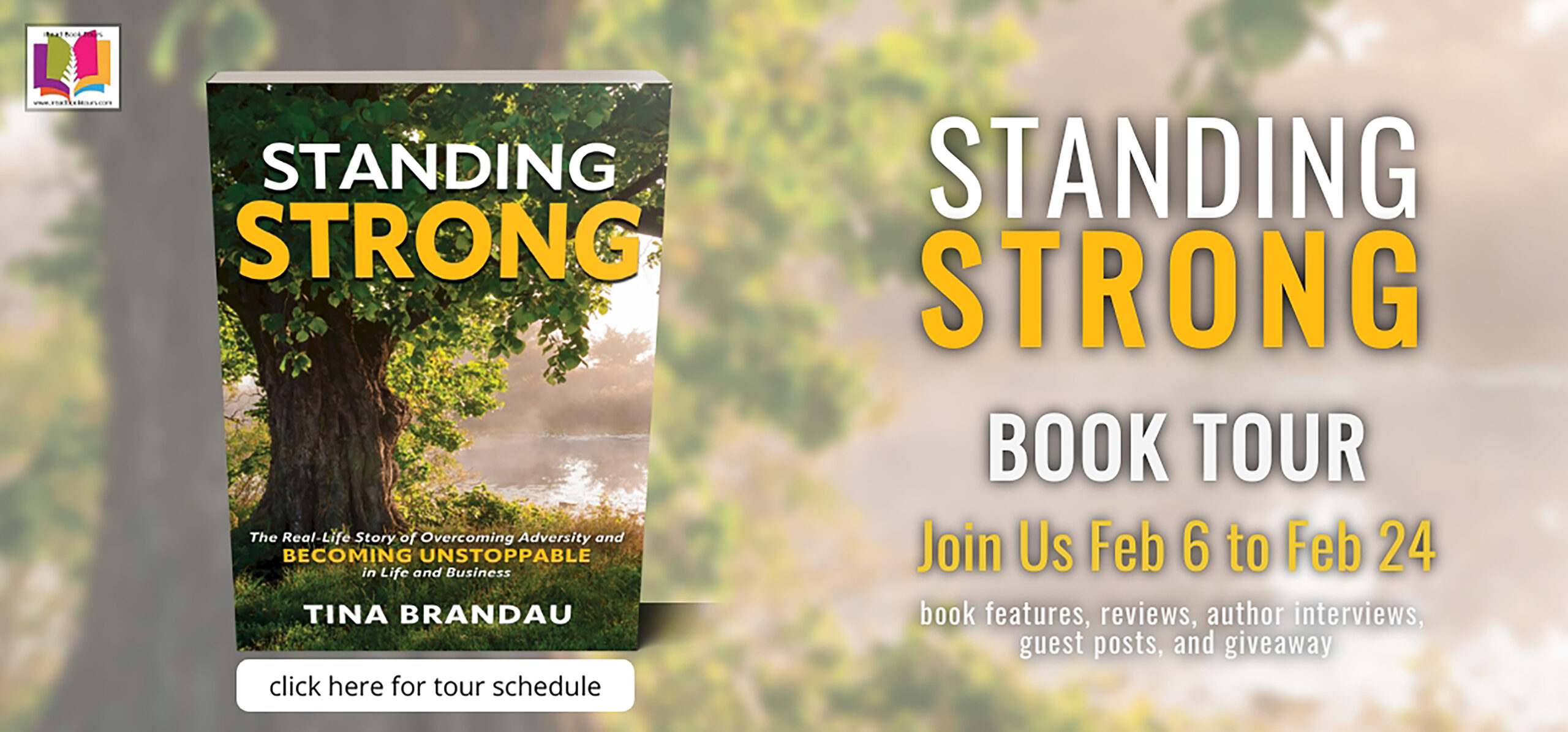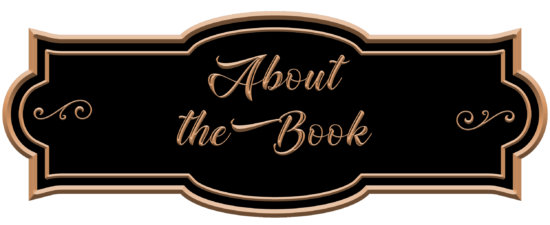 Publication Date: May 3, 2022
Is it possible to stand strong regardless of what life throws at you?
Standing Strong is a vulnerable, candid, and dramatic look into a forty-year-old woman's journey when she found herself in the midst of a long healing process after a sudden and unimaginable accident. The doctors said she would never again function beyond that of a young child. Tina shares the story, the steps she took, and the life lessons she learned, including the unique view of the world she experienced along the way. No one gets out of this life unscathed, everyone faces stresses, challenges, setbacks, and adversity. Can you stand strong regardless of what life throws at you? Yes! Let Tina Brandau share with you the system, principles, and practices she used to help you see that anything is possible.
​Become unstoppable . . . and stand strong!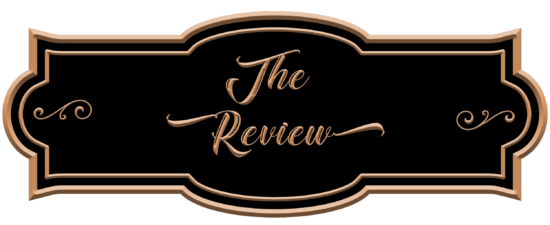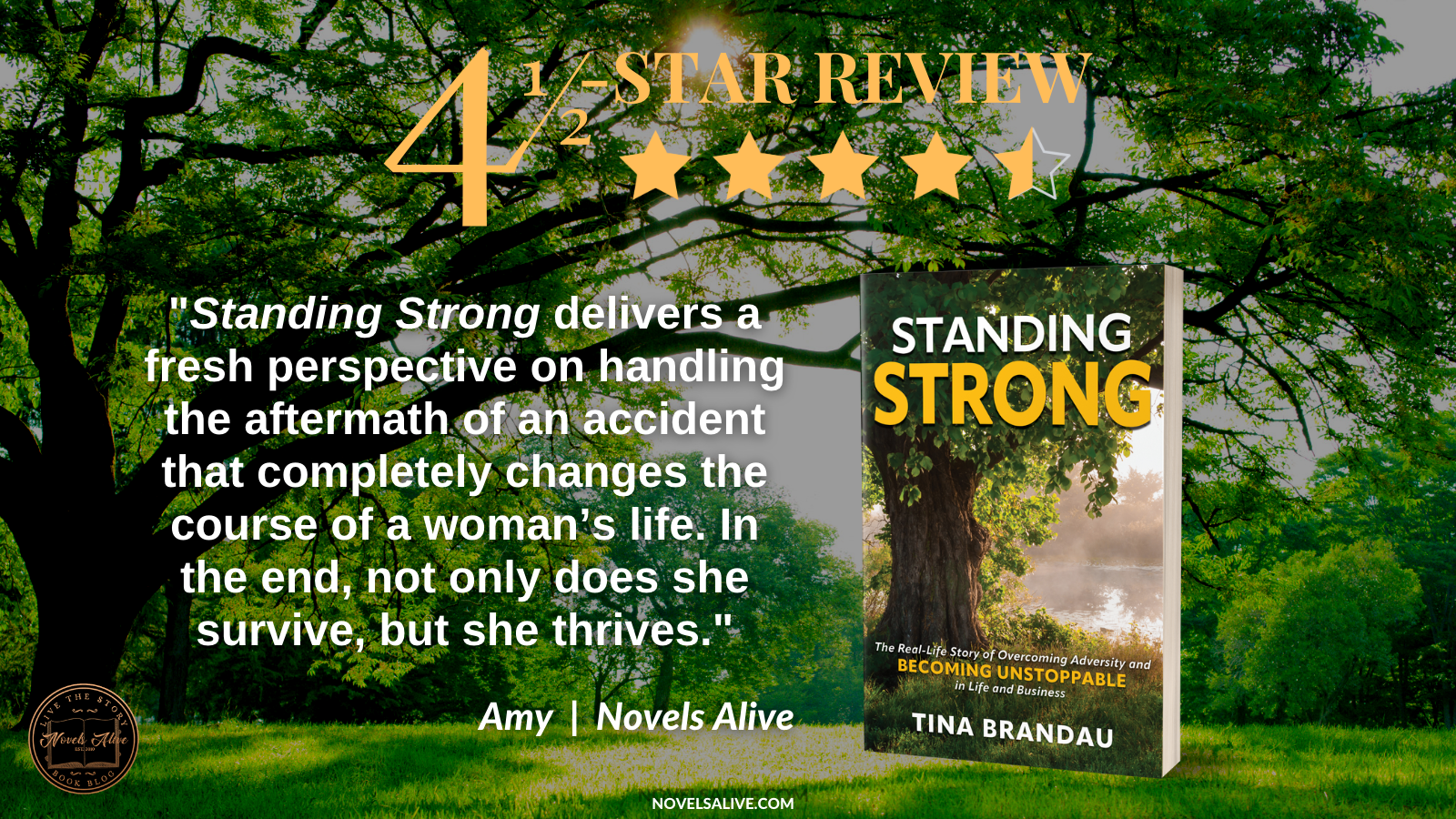 In the blink of an eye, a freak accident robbed Tina Brandau of her perfect life, leaving her in pain and forced to rely on others.
Instead of wallowing in her grief, Brandau defied the odds and pushed back to overcome adversity. Her book, Standing Strong, details the challenges of a traumatic brain injury.
However, the focal point of the story is her journey to recovery—something her doctors never expected. Along the way, she discovered 14 life lessons to share with others.
Brandau's story is certainly one of inspiration. She could easily have filled the 140 pages with an in-depth look inside her misery. However, that's not her intent. Even from the beginning of the story, it is evident that in spite of the difficulties, she is a survivor. Being able to share her transformation in light of the personal tragedy sets the tone for a positive reading experience.
Standing Strong delivers a fresh perspective on handling the aftermath of an accident that completely changes the course of a woman's life. In the end, not only does she survive, but she thrives.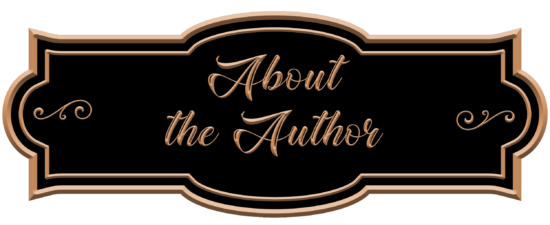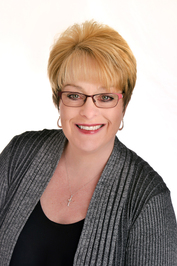 Tina Brandau is the premier life, leadership, and business "Success Coach." She is an author, international speaker, coach, and founder of Success Coaching Solutions as well as a business executive of thirty years, wife, mom, lifelong learner, and serial entrepreneur. She believes the biggest challenge in life is to become all that you have the possibility of becoming.

Feb 6 – Locks, Hooks and Books – book review / author interview / giveaway
Feb 6 – Jazzy Book Reviews – book spotlight / guest post / giveaway
Feb 7 – Stephanie Jane – book spotlight / author interview / giveaway
Feb 9 – The Life We Build – book review / giveaway
Feb 9 – Novels Alive – book review / giveaway
Feb 10 – A Mama's Corner of the World – book review / giveaway
Feb 13 – fundinmental – book spotlight / giveaway
Feb 14 – Rockin' Book Reviews – book review / guest post / giveaway
Feb 14 – Sandra's Book Club – book review / giveaway
Feb 15 – Liese's Blog – book spotlight
Feb 16 – Splashes of Joy – book review / giveaway
Feb 17 – Diana's Book Journal – book spotlight / giveaway
Feb 17 – Books for Books – book spotlight
Feb 17 – Books are a Blessing – book review / giveaway
Feb 21 – Gina Rae Mitchell – book spotlight / guest post / giveaway
Feb 21 – Authors on iTours: Let's Talk Books – book review
Feb 22 – Celticlady's Reviews – book spotlight / giveaway
Feb 22 – Leanne bookstagram – book review
Feb 23 – Cover Lover Book Review – book review / guest post / giveaway
Feb 24 – Books and Games – book review / author interview / giveaway