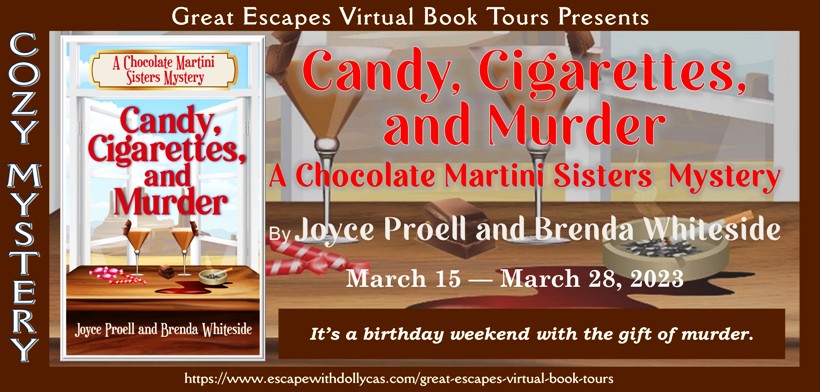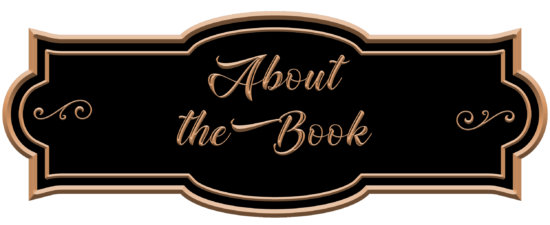 Chocolate Martini Sisters Mystery: Book 1
Publication Date: March 7, 2023
It's a birthday weekend with the gift of murder.
Recently widowed, Emma Banefield looks forward to a getaway birthday weekend with her free-wheeling sister, Nicole Earp, sipping chocolate martinis at the peaceful, historic Dulce Inn. When a rude stranger, a nasty food critic, and a madhouse of temperamental artists greet them, all hope for a tranquil weekend evaporates faster than dew on a hot desert morning.
Overlooking the riotous atmosphere is doubly hard after Em discovers the body of a hotel guest, and a second murder affects Nic personally. Now, entrenched in a caper that pits them against a surly detective, they cozy up to a hotel staff hiding dangerous secrets to uncover clues to the killer.
Using their smarts and love of all-things mystery, will the Chocolate Martini Sisters solve the crime ahead of the obstinate Chief Detective or find themselves trapped in the middle of a third murder?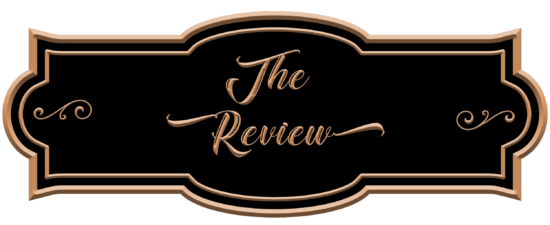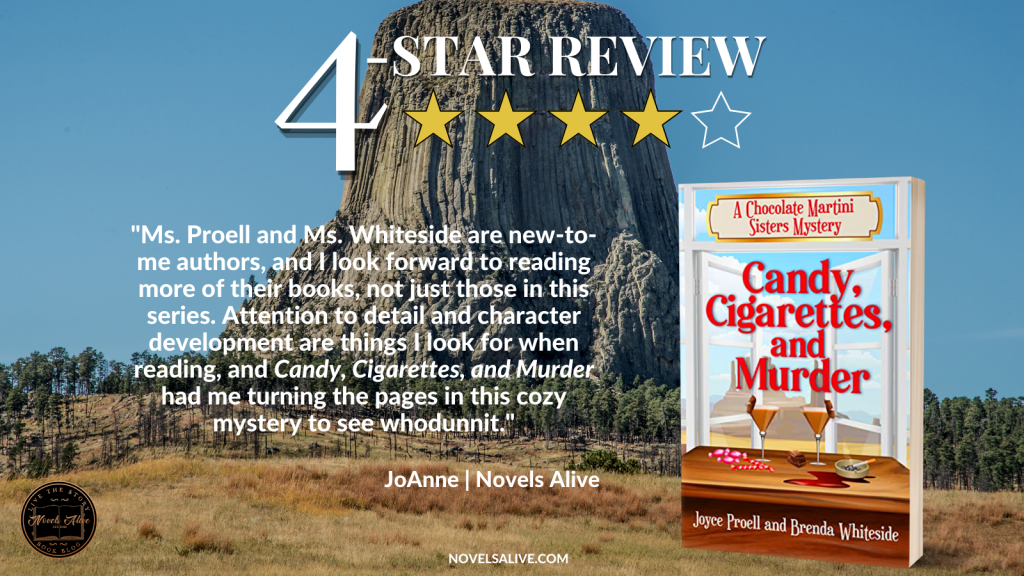 Candy, Cigarettes, and Murder is the first book in the Chocolate Martini Sisters series by Brenda Whiteside and Joyce Proell, and I look forward to reading more. 
Amateur sleuths and sisters Emma and Nicole are one step ahead of the police when there are murders and other incidents at the hotel they are staying in. There are a lot of characters to sift through and tons of clues as well.
We get to know the characters a little at a time, but at times, I felt the authors thought we already knew them and their histories. Many details and descriptions are sprinkled throughout, and many clues take us in various directions. 
The story has twists and turns as suspects are ruled out or brought back to the forefront. Multiple stories are being told, woven together, with every detail playing a role in helping find the murderer and others involved. 
This cozy mystery has good guys and bad, along with needless violence. There is some predictability but also surprises along the way. There were a few loose ends in my eyes, along with solving the whodunnit. I like the title, which ties into the story as well as the particulars of the cover.  
Ms. Proell and Ms. Whiteside are new-to-me authors, and I look forward to reading more of their books, not just those in this series. Attention to detail and character development are things I look for when reading, and Candy, Cigarettes, and Murder had me turning the pages in this cozy mystery to see whodunnit.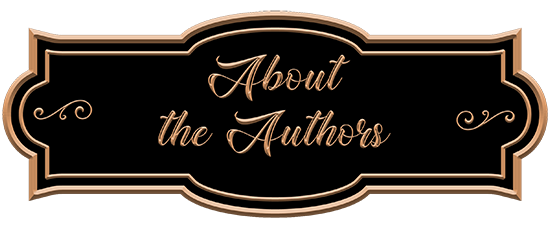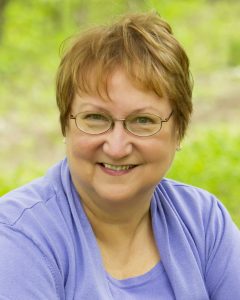 Joyce Proell is the award-winning author of Amaryllis, Eliza and the Cady Delafield Mysteries: A Deadly Truth, A Burning Truth and A Wicked Truth. Along with her husband and little dog, Nellie, she lives in Minnesota in her very own little house on the prairie. She loves to hear from readers.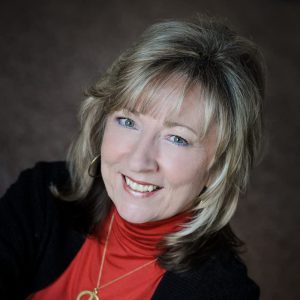 Brenda Whiteside is the award-winning author of romantic suspense, romance, and cozy mystery. After living in six states and two countries—so far—she and her husband have settled in Central Arizona. They admit to being gypsies at heart and won't discount the possibility of another move. They share their home with a rescue dog named Amigo. While FDW fishes, Brenda writes.

March 15 – Ascroft, eh? – CHARACTER INTERVIEW
March 16 – Guatemala Paula Loves to Read  – REVIEW
March 16 – Sapphyria's Book Reviews – SPOTLIGHT
March 17 – I'm Into Books – AUTHOR GUEST POST
March 18 – Ruff Drafts – AUTHOR INTERVIEW
March 18 – Escape With Dollycas Into A Good Book – SPOTLIGHT
March 19 – Elizabeth McKenna – Author – SPOTLIGHT
March 20 – Novels Alive – REVIEW – SPOTLIGHT
March 20 – StoreyBook Reviews – REVIEW
March 21 – #BRVL Book Review Virginia Lee – SPOTLIGHT
March 21 – FUONLYKNEW – SPOTLIGHT
March 22 – Christy's Cozy Corners – CHARACTER GUEST POST
March 22 – Literary Gold – REVIEW
March 23 – Socrates Book Reviews – SPOTLIGHT
March 23 – MJB Reviewers – SPOTLIGHT WITH EXCERPT
March 24 – Celticlady's Reviews – SPOTLIGHT WITH EXCERPT
March 25 – Maureen's Musings – SPOTLIGHT
March 26 – The Mystery Section – SPOTLIGHT WITH EXCERPT
March 27 – Baroness Book Trove – SPOTLIGHT
March 28 – Books a Plenty Book Reviews – REVIEW, AUTHOR GUEST POST