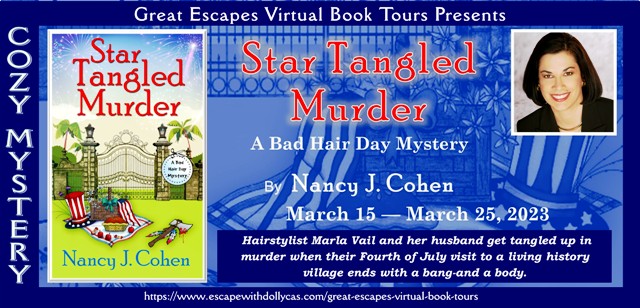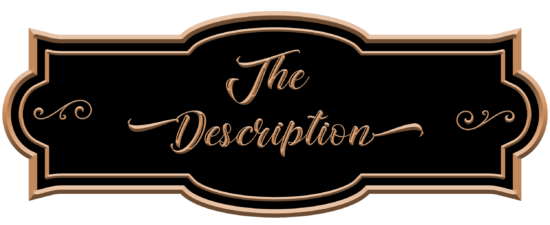 Bad Hair Day Mysteries: Book 18
Publication Date: March 14, 2023
Hairstylist Marla Vail and her husband get tangled up in murder when their Fourth of July visit to a living history village ends with a bang—and a body.
Salon owner Marla Vail and her detective husband Dalton are having a blast visiting a Florida living history village over Fourth of July weekend. But when a Seminole battle reenactment turns up a real dead body, it sets off fireworks among the villagers. One of the cast members has gone off script to murder the town marshal with a tomahawk in his head.
As Dalton gets involved in the investigation, Marla determines to help him solve the case. Her flare for uncovering secrets reveals that everyone in the village is a suspect. Instead of celebrating the holiday with red, white, and barbecues, she discovers secrets, lies, and false avenues. Did the marshal's murder have anything to do with a lost Confederate payroll, or did his plans to renovate the park light a fuse that he couldn't snuff out?
In a place where history comes alive, the dead bodies are piling up. Marla would rather be chilling and grilling, but somebody's mind is on killing. If she's not careful, her sleuthing might blow up in her face like a faulty firecracker and she'll become the next victim. Recipes Included!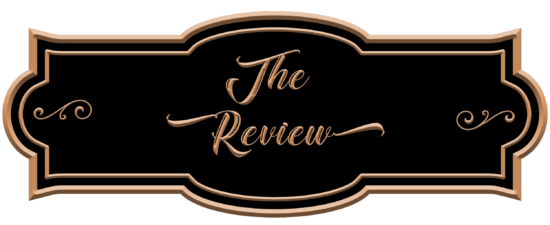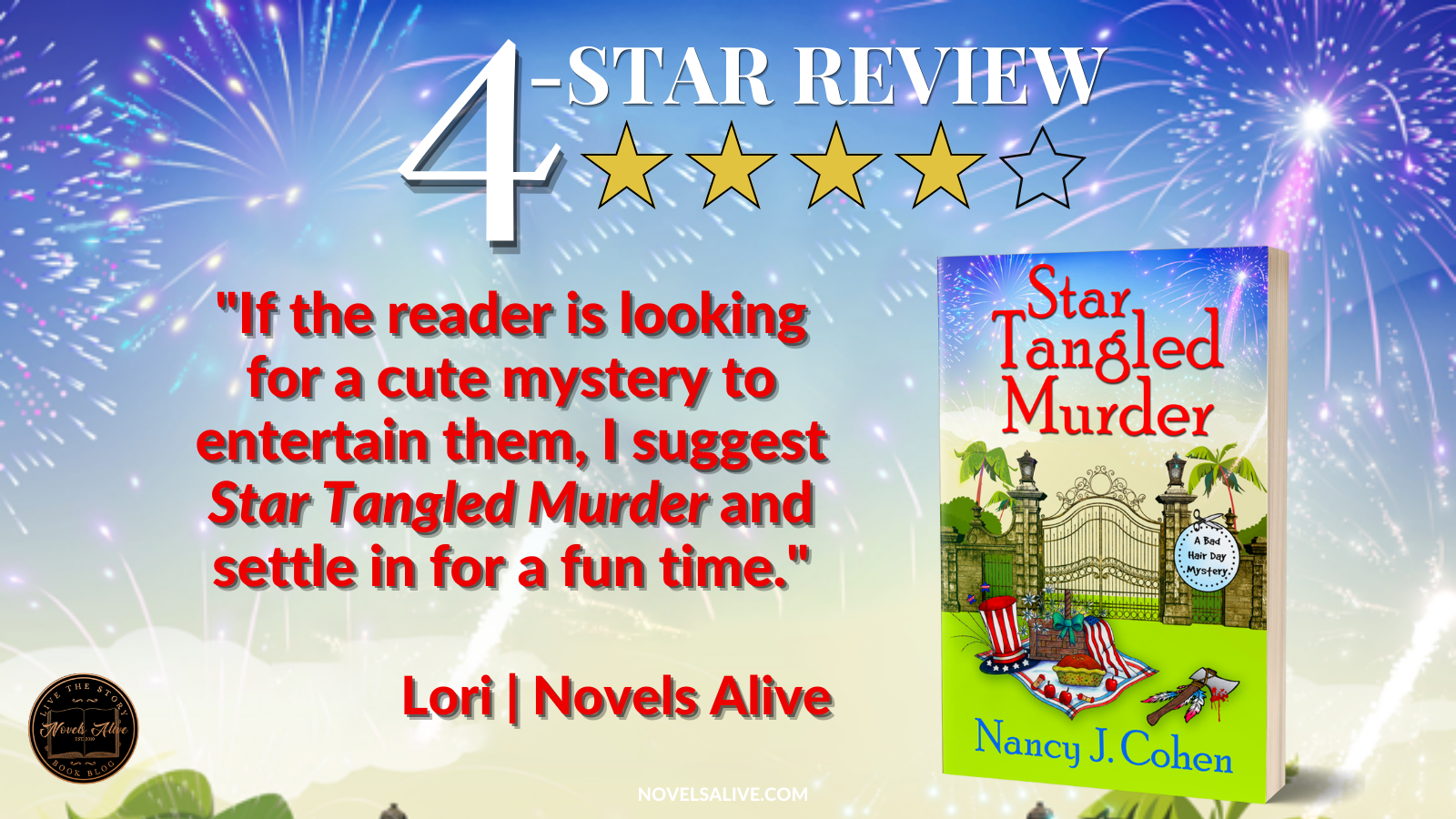 Star Tangled Murder by Nancy J. Cohen is the 18th installment in the Bad Hair Day series. Previous readings of the other books are optional to enjoy this one. 
Previous plot points are referenced in this book, but the author adds enough information that the reader understands how the previous plot reference is relevant.
This was a cute, lighthearted mystery full of love of family, friends, and neighborly friendliness. I wish real life was like the town in this book.
I liked Marla and her husband, Dalton. They were both easy to like and were similar to real-life people. They weren't annoying or pushy. They were interested in solving the case.
I also liked that the story took place in Florida. It was easy to picture the scene in my head as most people have been to Florida at some point in their lives. It's also sunny and warm there, unlike here in the East.
I liked the plot of the story and how fast the author moved the story along so that the reader didn't get confused or bored with the plot.
If the reader is looking for a cute mystery to entertain them, I suggest Star Tangled Murder and settle in for a fun time.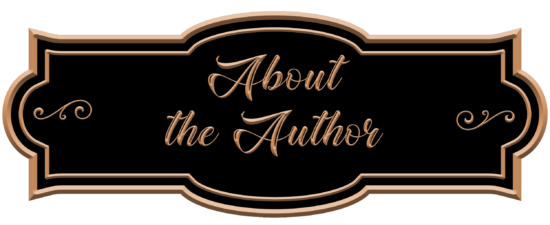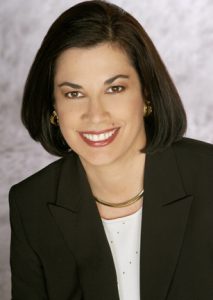 Nancy J. Cohen writes the Bad Hair Day Mysteries featuring South Florida hairstylist Marla Vail. Titles in this series have been named Best Cozy Mystery by Suspense Magazine, won the Readers' Favorite Book Awards and the RONE Award, placed first in the Chanticleer International Book Awards and third in the Arizona Literary Awards. Her nonfiction titles, Writing the Cozy Mystery and A Bad Hair Day Cookbook, have won the FAPA President's Book Award, the Royal Palm Literary Award, and IAN Book of the Year. When not busy writing, Nancy enjoys reading, fine dining, cruising, and visiting Disney World.

March 15 – fundinmental – REVIEW
March 15 – I'm Into Books – SPOTLIGHT
March 16 – The Mystery Section – SPOTLIGHT
March 16 – Carla Loves To Read – REVIEW, AUTHOR GUEST POST
March 17 – Jane Reads – AUTHOR GUEST POST
March 17 – Elizabeth McKenna – Author – SPOTLIGHT
March 18 – FUONLYKNEW – SPOTLIGHT, EXCERPT
March 18 – Lisa Ks Book Reviews – AUTHOR INTERVIEW
March 19 – Cozy Up WIth Kathy – AUTHOR GUEST POST
March 19 – Maureen's Musings – SPOTLIGHT
March 20 – Reading, Writing & Stitch-Metic – AUTHOR GUEST POST
March 20 – Brooke Blogs – SPOTLIGHT
March 21 – Celticlady's Reviews – SPOTLIGHT, EXCERPT
March 21 – Literary Gold – AUTHOR INTERVIEW
March 22 – Novels Alive – REVIEW
March 22 – Hearts & Scribbles – SPOTLIGHT
March 23 – Baroness Book Trove – CHARACTER INTERVIEW
March 23 – Escape With Dollycas Into A Good Book – REVIEW
March 24 – Ascroft, eh? – AUTHOR INTERVIEW
March 24 – Sapphyria's Book Reviews – SPOTLIGHT
March 25 – #BRVL Book Review Virginia Lee – SPOTLIGHT