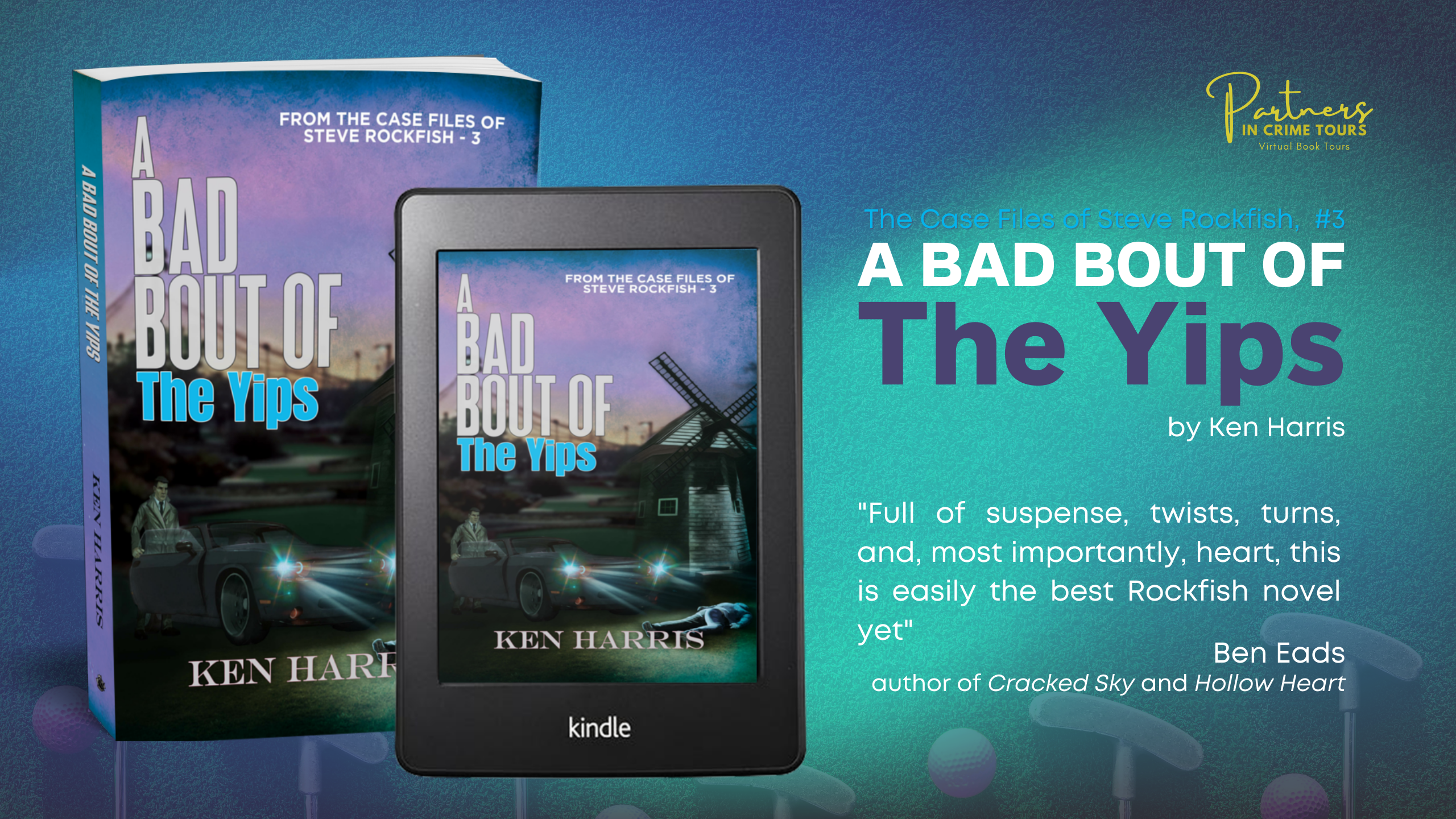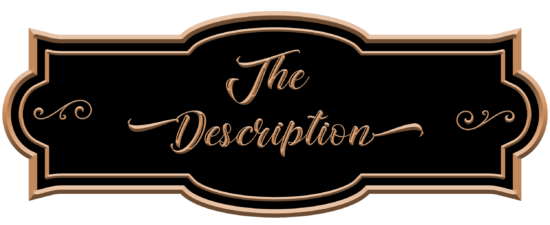 The Case Files of Steve Rockfish: Book 3
Publication Date: March 9, 2023
PI Steve Rockfish's morning meeting was supposed to focus on a case of straightforward harassment. Two clients had purchased a miniature golf course and instantly became victims of vandalism and projected intolerance.
But as the team investigates, a neighborhood's bigoted knee jerk reaction to a new sapphic-owned business, is in fact a laser focused plan of intimidation. Before anyone can yell FORE!, violence litters the front nine after Rockfish uncovers the real perpetrator, their actual motive, and dangerous accomplices.
Soon, an old nemesis returns to raise the stakes with plans of revenge and domination. Now facing a battle on two fronts, Rockfish finds his allies thinning at the worst possible time, and recklessly goes on the offensive.
The back nine takes Rockfish and McGee on a frenetic ride from a corporate boardroom, across cyberspace, and to the 19th hole where a long overdue showdown will change everything for the partners, for better and worse.
A Bad Bout of the Yips is the third book in the Case Files of Steve Rockfish series by Ken Harris, and it did not disappoint. It is old-school detective work at its finest. I loved references to old-time detective shows and their detectives, and they brought me back in time. 
The story starts with the prologue that reconnects us to a previous case and its fallout. 
My adrenaline was high, and my heart was racing with all the action throughout. Multiple stories are woven together, and every detail and clue is essential. Old cases, incidents, and crimes were referenced, and there was a continuity to the storyline from both of the previous books. 
Steve and his partner, Jawnie, are private investigators who work well together with their team. They boost each other when needed, bringing their specialties and talents to their business. There are several crimes, criminals, and ties to mobsters as the story twists and turns at a fast-paced clip which had me turning the pages to see what would happen next.
While most of the story takes place in Maryland, we segue to New Jersey, where things come to a head. The characters have depth, and I loved how their team worked together to bring down the bad guys, which is no easy feat. There was closure with the epilogue, and loose ends were tied up nicely. I can't wait to see where these characters take us next!
With solid writing, loads of action, attention to detail, and old-fashioned detective work, A Bad Bout of the Yips had me savoring the words while turning the pages to see what Steve, Jawnie, and the others would be up against next.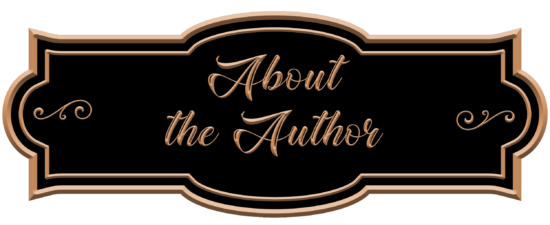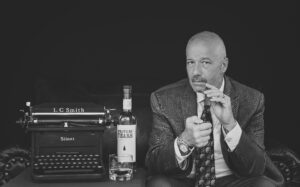 Ken Harris retired from the FBI, after thirty-two years, as a cybersecurity executive. With over three decades writing intelligence products for senior Government officials, Ken provides unique perspectives on the conventional fast-paced crime thriller. He is the author of the "From the Case Files of Steve Rockfish" series. He spends days with his wife Nicolita, and two Labradors, Shady and Chalupa Batman. Evenings are spent playing Walkabout Mini Golf and cheering on Philadelphia sports. Ken firmly believes Pink Floyd, Irish whiskey and a Montecristo cigar are the only muses necessary. He is a native of New Jersey and currently resides in Virginia's Northern Neck.

03/06 Showcase @ Silvers Reviews
03/08 Showcase @ Books, Ramblings, and Tea
03/11 Guest post @ The Book Divas Reads
03/12 Interview @ Mythical Books
03/13 Review @ flightnurse70_book_reviews
03/14 Showcase @ Celticladys Reviews
03/15 Guest post @ The Mystery of Writing
03/16 Review @ Book Reviews From an Avid Reader
03/18 Interview @ darciahelle
03/19 Review @ Urban Book Reviews
03/21 Interview @ Hott Books
03/22 Review @ Wall-to-wall Books
03/24 Review @ Novels Alive
03/25 Showcase @ Im Into Books
03/30 Review @ Paws. Read. Repeat
03/30 Review @ Guatemala Paula Loves to Read
03/31 Review @ Melissa As Blog
04/01 Review @ Review Thick & Thin