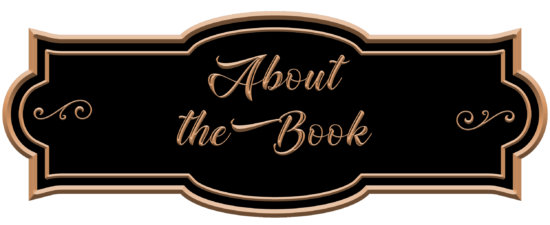 Chronicles of the Hudson River Valley: Book 1
Publication Date: October 20, 2020
Tragedy brings them together. Will love tear them apart?
New York City, 1832. Clarissa Tanner is carefree and lighthearted until the sudden death of her parents. Forced to pay off family debts or lose her horse farm, she's given one choice: auction off her beloved horses or reluctantly enter 1830s New York Society social season to face the dreaded marriage market.
Nicholas is a man on a mission, searching for his missing brother. Fearing Liam may be the victim of foul play, Nicholas needs to keep a low-profile while conducting his search. He takes a position as a dance instructor, providing refresher lessons to the beautiful but distracted Clarissa.
​Clarissa and Nicholas find a connection through grief and movement as they fight their attraction to one another. Will they give in to their desires and find true love or will family obligations keep them apart?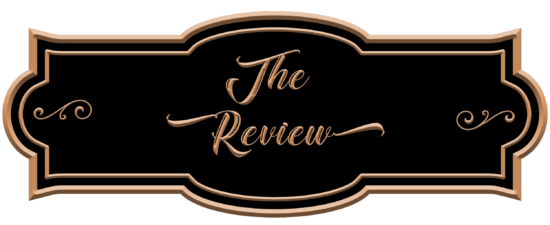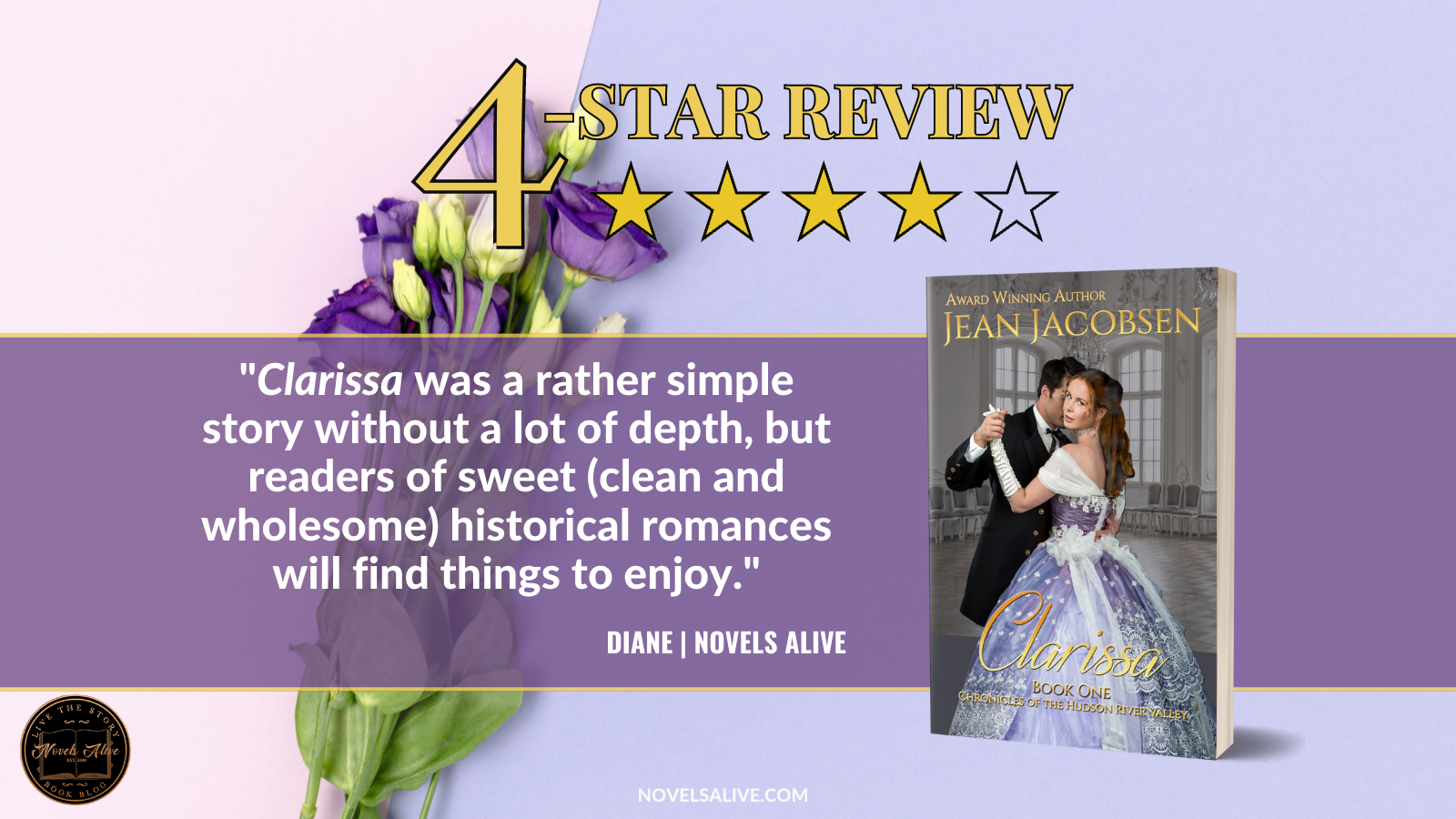 Clarissa is a sweet American historical romance set in the Hudson Valley of New York in 1832 by author Jean Jacobsen. 
The story opens with the death of Clarissa Tanner's parents in a carriage accident. She inherits the family horse farm and other investments, much to the chagrin of an uncle-by-marriage. 
When it turns out there is a debt owed, Clarissa and her grandmother must find the money, but it appears that something or someone is working against them. Is marriage the only option to solve Clarissa's money woes? And what about the handsome dancing teacher with a mystery to solve?
This is a nice story with interesting characters. But at times, it felt like Clarissa was a melodrama damsel-in-distress (the author jokes about a mustache-twirling villain). 
I liked how Clarissa and Nicholas worked together to deal with grief and solve their problems. 
Clarissa was a rather simple story without a lot of depth, but readers of sweet (clean and wholesome) historical romances will find things to enjoy.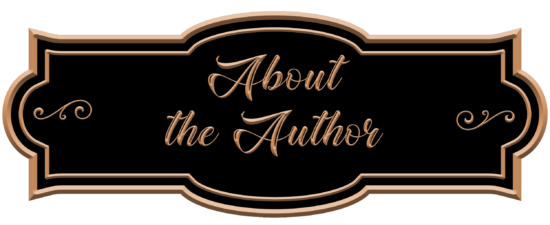 Jean Jacobsen is an award-winning storyteller of Sweet, Historical Romance. Featuring strong female characters, roguish heroes, and 19th Century adventure tales. She pens stories that transcend the heart and always have a happy ending. Because of Jean's deep passion for history, she includes real events from the time period, making her stories come to life as they transport you to a by-gone era. Join her on the next adventure.

May 8 – Cover Lover Book Review– book spotlight / guest post / giveaway
May 8 – fundinmental – book spotlight / giveaway
May 9 – Liese's Blog – book spotlight
May 10 – FUONLYKNEW – book spotlight / author interview  giveaway
May 11 – Character Madness and Musings – book spotlight / author interview / giveaway
May 12 – Book Corner News and Reviews – book review / giveaway
​May 12– Rockin' Book Reviews – book review / guest post / giveaway
May 15 – MacKade – book spotlight / guest post / giveaway
May 15 – Splashes of Joy – book review / giveaway
May 16 – @regallywritten– book spotlight / giveaway
May 17 – Stephanie Jane – book spotlight / guest post / giveaway
May 18 – Celticlady's Reviews – book spotlight / guest post / giveaway
May 19 – mamof9 – book spotlight
May 19 – Diane's Book Journal – book spotlight
May 22 – Older & Smarter? – book review / author interview / giveaway
May 22 – Novels Alive – book review / giveaway
May 23 – Sandra's Book Club – book review
May 23 – Locks, Hooks and Books – book review / giveaway
May 24 – Gina Rae Mitchell – book review / guest post / giveaway
May 25 – Blooming with Books – book review / author interview / giveaway
May 26 – Pause for Tales – book review / giveaway
May 26 – Bizwings Book Blog – book review / giveaway
May 26 – History from a Woman's Perspective – book spotlight