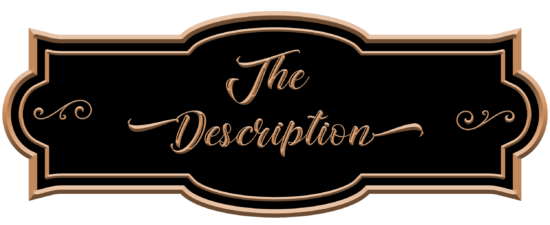 Publication Date: April 3, 2023
"Don't Tell Me What To Do" shows you how to break free, explore the exact version of reality YOU want and then practically implement it––on your terms.
The book weaves together Dr. Jennifer Dunphy's most transformative life lessons and unique experiences together with practical exercises and a solid step-by-step plan for all readers, striving to achieve their personal and professional goals on their terms. From breaking free from the competence-likability trap to overcoming self-bias to reframing "perfection" to cutting off the voices that tell you that you can't, shouldn't, or wouldn't, the book peels back the layers of what's holding us back and who we can be.
Included in the book you get:
An exclusive program for crafting your version of your ideal life
BONUS companion workbook that you can download after you purchase the book
Exclusive action frameworks for making those visions reality
Tools and strategies to ensure your path to success

Continued support and guidance through an exclusive online community
In Jennifer Dunphy's words, "You have sacrificed enough of your life doing things the 'right way', now it's time to do things your way."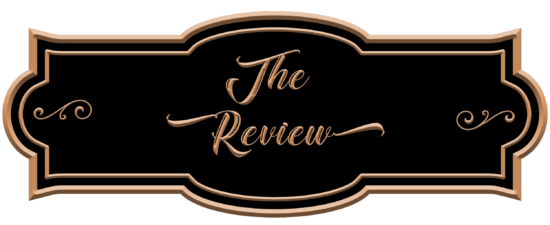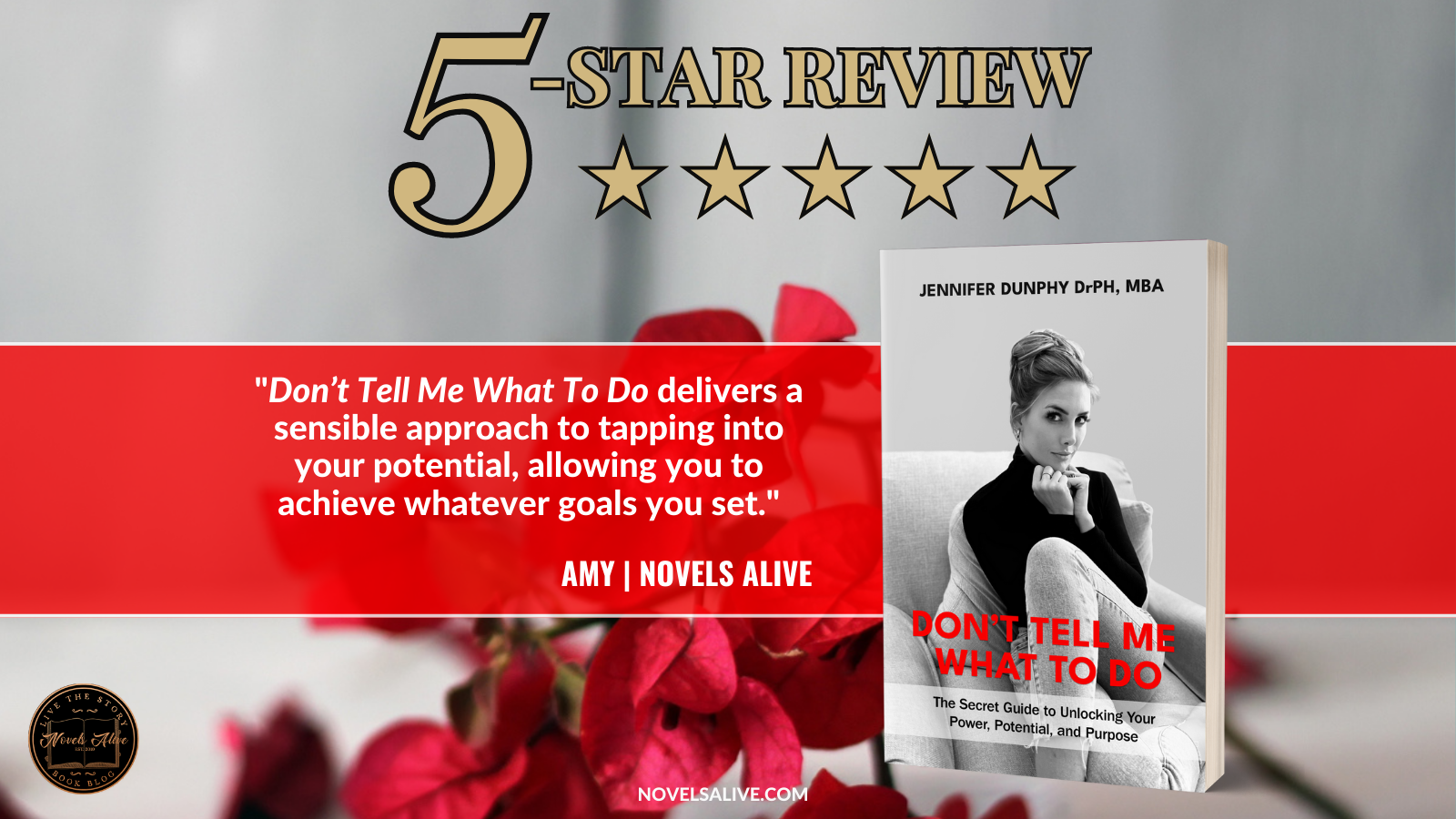 Having a road map to serve as a guide to self-development sounds rather impressive, but that is the premise set by Jennifer Dunphy in her book, Don't Tell Me What To Do.
The cover has a black and white photo of the author reminiscent of an Audrey Hepburn-type pose. It generates the impression that the author has knowledge to share, which coincides with the book's secondary title: The Secret Guide to Unlocking Your Power, Potential and Purpose.
Designed to be read in order, the book is divided into two parts. The first focuses on the dream, while the second pertains to the transformation. Packed inside the 140 pages, readers will find exercises that will guide them in building the life of their dreams.
I found Chapter 9 particularly interesting as the author takes an average to-do list and explains the value of identifying priority levels. This is necessary for being more intentional.
The significance of the title is reflected in how the author transmits the key points. It's a book where different people will discover different messages based on their personal goals and vision for the future.
Don't Tell Me What To Do delivers a sensible approach to tapping into your potential, allowing you to achieve whatever goals you set.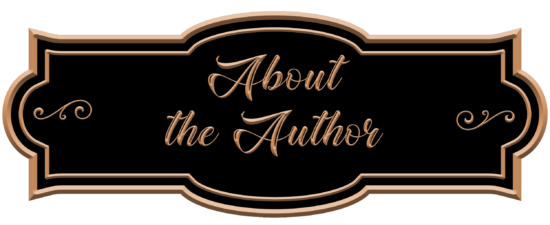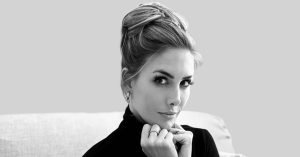 Dr Jennifer Dunphy is a Doctor of Public of Health and currently serves as the Chief Population Health Officer at one of California's largest healthcare organizations. Jennifer earned her doctorate from the University of North Carolina-Chapel Hill, her Masters of Business Administration from Loyola Marymount University, her Masters of Public Health from UC Berkeley, and her undergraduate degree in Neuroscience and Natural sciences from the University of Southern California. Jennifer's public health research has been published in some of the top journals in her field including The American Journal of Managed Care. Jennifer has been recognized with several national awards including Becker's Hospital Review Top Chief Population Health Officers to Know, and Modern Healthcare's Emerging Leader in Healthcare Award. Jennifer is an active advocate for all things public health on social media and has a popular monthly health newsletter with over 1000 subscribers and growing. Jennifer is also the author of an Amazon best seller, The Toxin Handbook, a book which teaches families with young children how to eliminate dangerous toxins in the home. Jennifer regularly lectures at major conferences across the country in pursuit of changing the way healthcare meets the needs of vulnerable populations. Jennifer also has a podcast, and has created a novel risk technology which can predict the severity of COVID-19 infections. Most importantly, Jennifer is the mom of two rambunctious boys, and she resides in Orange County with her husband. Jennifer loves to ski, cook, read and spend time with family.

May 16 – RABT Book Tours – Kick Off
May 16 – The Faerie Review – Spotlight
May 17 – Momma Says to Read or Not to Read – Spotlight*
May 18 – Matters That Count – Excerpt
May 19 – The Avid Reader – Interview*
May 20 – Book Reviews by Virginia Lee – Spotlight*
May 21 – Our Town Book Reviews – Excerpt
May 22 – One More Exclamation – Review
May 23 – Crossroad Reviews – Spotlight
May 24 – Novel's Alive – Review
May 25 – Nana's Book Reviews – Spotlight
May 26 – Novel News Network – Review
May 27 – RABT Reviews – Wrap Up