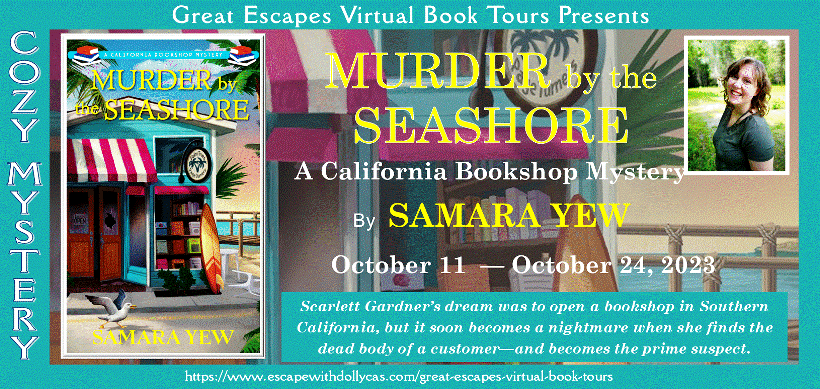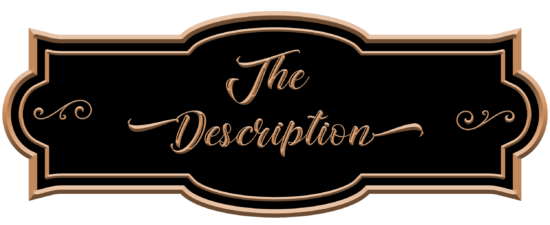 A California Bookshop Mystery: Book 1
Publication Date: October 17, 2023
Perfect for fans of Jenn McKinlay and Ellery Adams, Scarlett Gardner's dream was to open a bookshop in Southern California, but it soon becomes a nightmare when she finds the dead body of a customer—and becomes the prime suspect.
Southern California is where dreams come true—or so Scarlett Gardner thought. When she moved there and opened the Palm Trees and Page Turners bookshop, she thought her boyfriend and business partner would be part of the story. When he leaves her for a better job, Scarlett finds herself struggling to keep her new business afloat. That's not the only thing she has to worry about—she discovers something underneath the pier by her bookshop that she didn't outline for her life's story: the dead body of a book-buying customer.
After Scarlett gives a statement to the police, she thinks her life can go back to business as usual. But when a lawyer, representing someone named Lorelai Knight, tells Scarlett that she now stands to inherit a small fortune, she's left with more questions than answers. Before she can make sense of any of it, the police bring her in for questioning; the body she found was Lorelai Knight. And the evidence they have against Scarlett doesn't look good. Business is booming as Scarlett returns to Palm Trees and Page Turners, but for all the wrong reasons – curious tourists don't want books, they want a glimpse of the Bookshop Killer.
Who could really be behind all of this? And why frame Scarlett? To clear her name, she's going to have get creative—and hope she can remain one page ahead of the killer.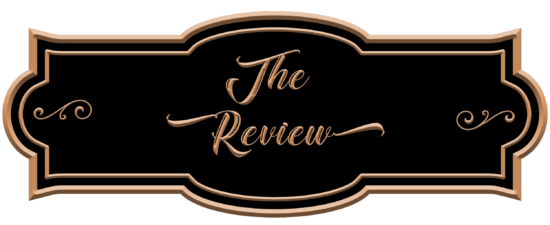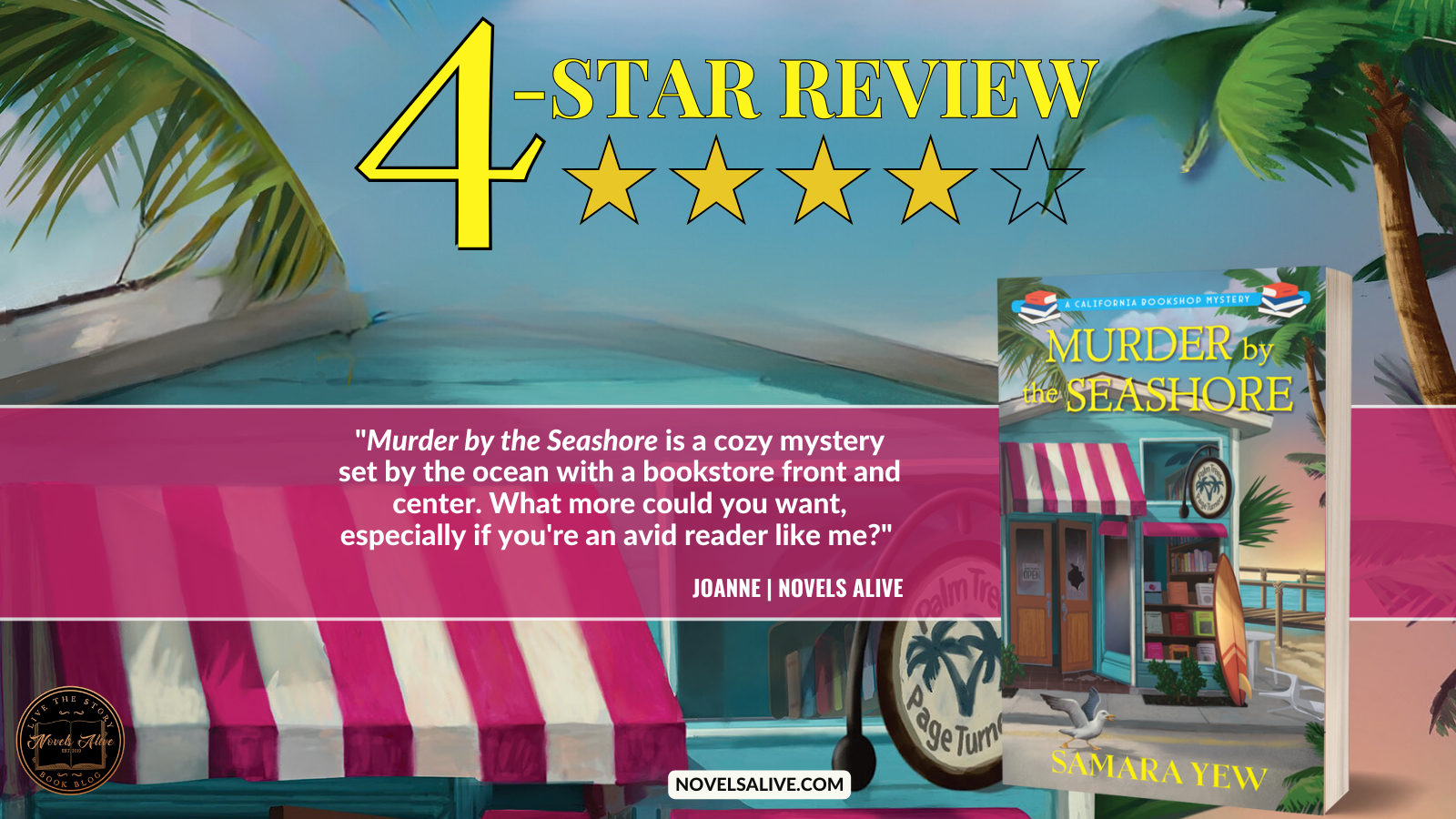 Murder by the Seashore is the first book in the California Bookshop Mystery series by debut author Samara Yew. I can't wait to return to Oceanside, California, to see what Scarlett and the others are up to next! Scarlett's bookstore is Palm Trees and Page Turners and fits perfectly with the locale and story.
I was drawn into the story from the start and loved the clues and red herrings included for Scarlett and the other amateur sleuths—of which there are many—to uncover. 
A dead body found on the beach by Scarlett leads to more twists and turns than expected, along with a variety of suspects, until it's discovered whodunnit! The book has a good flow and is fast-paced. Many stories are being told, and they are wonderfully threaded together. I liked most of the characters and their friendships and relationships.  
As suspects were eliminated and more clues unearthed, it kept me on my toes. Not everyone is as they seem, and some are hiding behind how they want to be viewed by others. There is closure with the epilogue and the solving of the crime, and I'm intrigued to learn more about Scarlett's history in future installments. 
Murder by the Seashore is a cozy mystery set by the ocean with a bookstore front and center. What more could you want, especially if you're an avid reader like me?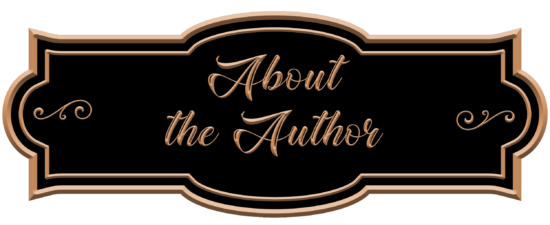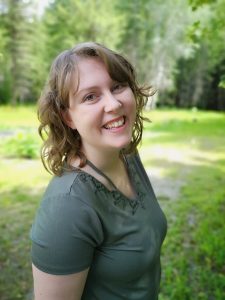 Samara Yew is a cozy mystery author who writes about adorable bookshops and dead bodies. A full-time mom, full-time dog servant, and part-time writer, Samara lives in British Columbia, Canada, where she can often be found watching Psych reruns. Samara loves to travel, especially visiting her husband's home country of Singapore or donning Mickey ears in Disneyland. She's a member of Sisters in Crime and International Thriller Writers.

October 11 – Escape With Dollycas Into A Good Book – REVIEW, AUTHOR INTERVIEW
October 11 – Mystery, Thrillers & Suspense – REVIEW
October 12 – Angel's Guilty Pleasures – SPOTLIGHT WITH EXCERPT
October 12 – #BRVL Book Review Virginia Lee – SPOTLIGHT
October 13 – Lady Hawkeye – SPOTLIGHT
October 13 – Sapphyria's Book Reviews – REVIEW
October 14 – Read Your Writes Book Reviews – CHARACTER INTERVIEW
October 14 – StoreyBook Reviews – REVIEW
October 15 – Elizabeth McKenna – Author – SPOTLIGHT
October 16 – Maureen's Musings – SPOTLIGHT
October 16 – Ruff Drafts – SPOTLIGHT
October 17 – Cozy Up With Kathy – REVIEW, AUTHOR INTERVIEW
October 17 – Ascroft, eh? – AUTHOR GUEST POST
October 18 – Christy's Cozy Corners – REVIEW, CHARACTER GUEST POST
October 18 – Carstairs Considers – REVIEW
October 19 – Novels Alive – REVIEW
October 19 – Cassidy's Bookshelves – SPOTLIGHT
October 20 – View from the Birdhouse – REVIEW
October 20 – Literary Gold – SPOTLIGHT WITH EXCERPT
October 21 – Socrates Book Reviews – REVIEW
October 21 – Baroness Book Trove – CHARACTER INTERVIEW
October 22 – FUONLYKNEW – SPOTLIGHT
October 23 – Celticlady's Reviews – SPOTLIGHT WITH EXCERPT
October 24 – Melina's Book Blog – REVIEW
October 24 – Book Club Librarian – REVIEW