You name it Andrew Peterson delivers it in FORCED TO KILL, book two in his Nathan McBride Series.  First rate thriller.  First rate killer.  First rate hero.  First rate author.  "Absolutely bone-chilling," "Brilliantly plotted," are just two of the adjectives New York Times Bestseller Brad Thor uses to describe FORCED TO KILL.
Andrew's talent to make scenes real and to dig deep into the emotions of his characters by giving them hard choices keeps a reader on the edge of his seat through every action packed page.  Nathan McBride is an unforgettable hero with strengths and vulnerabilities that drive him to the brink and beyond to get the job done.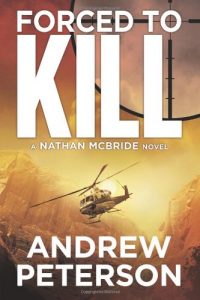 Bravery. Honor. Sacrifice. These are more than mere words to former Marine sniper Nathan McBride. He's never backed away from danger, and he's not about to start now, even if it means confronting the cold-blooded interrogator who tortured him to the brink of death more than a decade ago.
"When a mutilated body is discovered in a remote Utah lake, it ignites a chain of events that forces Nathan to face a dark chapter from a past he's worked hard to forget. Could his Nicaraguan enemy be active again? On American soil? The evidence is clear, but the stakes are higher than Nathan can know. In a showdown that will test Nathan's understanding of justice and mercy, he'll have to make a life or death decision that has the potential to expose and destroy people at the highest levels of government.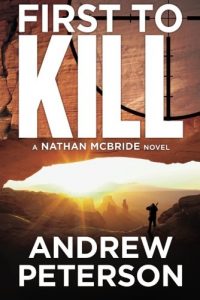 FIRST TO KILL, Book one of the Nathan McBride Series is a must read.
When a deep-cover federal agent disappears along with a ton of Semtex explosives, the former director of the FBI calls in a personal favor. The missing agent is his grandson and he's desperate to learn the truth, even it involves "bending the rules."
Nathan McBride, a former Marine Corps scout sniper and CIA operations officer, had put the violence of his past behind him, or so he'd thought. "Off the books," Nathan is asked to determine the fate of the missing agent and recover the explosives—at any cost.
Nathan discovers the danger extends far beyond his pay grade. He finds himself trapped between a ruthless adversary with a blood-chilling plan, and high ranking Federal officials who will stop at nothing to see their own brand of justice done.
Andrew is a master marksman, architect, volunteer fireman, and all around gentleman who goes out of his way to help others.  Also, he doesn't just go the extra mile to help other writers, he goes ten miles.  Which makes him a first rate person as well.

FIRST TO KILL
FORCED TO KILL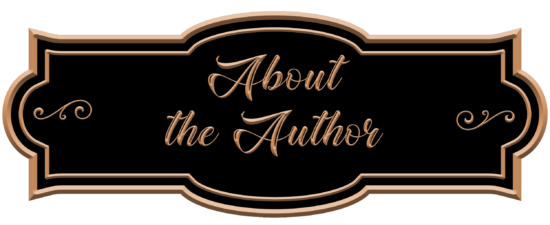 Andrew Peterson is the internationally bestselling author of the Nathan McBride series. Born and raised in San Diego, California, he attended La Jolla High School before enrolling at the University of Oklahoma, where he earned a Bachelor of Science Degree in Architecture.
An excellent marksman, he holds the classification of Master in the NRA's High Power Rifle ranking system. His familiarity with weapons and dedication to research has resulted in many speaking engagements ranging from craft workshops to ATF canine demonstrations.
Andrew began writing fiction in 1990 and sold a short story, Mr. Haggarty's Stop, to San Diego Writers Monthly in October, 1992. After attending his first writer's conference in 2005, where he met Ridley Pearson, he became serious about writing the Nathan McBride stories.
FIRST TO KILL (FTK) is Andrew's debut thriller which features Nathan McBride, the brutally effective, trained Marine scout sniper and former CIA operations officer. FTK was originally published in 2008 by Dorchester Publishing as a mass market paperback. Early in January 2011, Andrew signed with Thomas and Mercer. Then in 2012, FTK was re-released in trade paperback, eBook, and audiobook editions. FTK has been translated into seven languages.
Andrew had the privilege of attending Operation Thriller II, a 2011 USO tour to Afghanistan where he personally thanked our troops for their service. He traveled with fellow authors Sandra Brown, Kathy Reichs, Clive Cussler and Mark Bowden. He considers the USO tour one of the highlights of his life. To date, Andrew has donated over 3,000 books to our troops serving overseas and to our wounded warriors recovering in Naval and Army hospitals worldwide.
When he's not writing the popular Nathan McBride series, Andrew enjoys scuba diving, target shooting, flying helicopters, hiking and camping, and an occasional (and questionable) round of golf. Andrew and his wife, Carla, live in Monterey County, California with their dogs.