Today, Novels Alive and Be My Bard.com are thrilled to have with us for this week's "10 Questions With…" the super talented and very funny (as you will see in her answers)—New York Times and USA Today Bestselling author Julia London!
AND…as part of Julia's Book Blog tour for RETURN TO HOMECOMING RANCH there is an awesome giveaway for you at the bottom of the page! Check it out!
We've all pondered the age old question of which came first the CHICKEN or the EGG? As a writer, when creating a new story, which tends to come first for you—the CHARACTERS or the PLOT?
I like my eggs scrambled! I always have lots of eggs in the house. But I never think of the chicken until I don't have any eggs. I like my characters, too! I have lots of them rattling around in my head. I like figuring out who they are and where they come from and what idiosyncrasies they have. But I never think of the missing plot until I have the characters. That's when I start looking around for it.
It's inevitable that small bits and pieces of a writer's own personality will make their way into the characters they create. But if you had to write yourself into one of your books, would your character most likely be the hero/heroine, the steadfast best friend, the comedy relief or the villainous mastermind?
 When I started this writing journey seventeen years ago, I would have pictured myself as the heroine. That changed, and the pieces of me became the best friend. But now I tend to picture myself as the cranky lady who lives next door who is into everyone's business and calls a spade a spade. Yeah…I'm her. J
Speaking of villains…do you prefer writing characters that are clearly evil from the second they appear on the page or the surprise villain that no one would ever expect?
 If the villain is clearly evident from the beginning he/she better not be the true villain. I much prefer not knowing who the villain is, and especially no one the reader would ever suspect. Within reason, of course. You can't have that cranky lady next door show up as the villain at the end, it has to make sense. And that cranky old lady wouldn't be the villain anyway. She's way too lazy for scheming.
If you had the power to step inside the pages of any book for 24 hours, which one would you choose and why?
 PRIDE AND PREJUDICE hands down. I want to wear the ballgowns and I want to dance with Mr. Darcy. I would also like to step into a Phillippa Gregory book about the Tudor era. I wouldn't stay long. I'd be afraid of saying something that got me ostracized from polite society in Jane Austen's work, or getting my head cut off in Phillippa Gregory's work.
If you could use that same power to jump through the screen into the world of your favorite television show or movie, which would it be and why?
 I'm much less high-brow in my viewing habits. I have this fantasy of being on a show like The Bachelor just to stir up trouble. Or one of the Real Housewives shows for the same. I should point out here that in real life, I would never do anything of the sort. But I like imagining it. In my head, I'm a rebel. In real life, I'm super nice. No, really. Go ahead, snicker if you want. I watch trash TV and I admit it!
Over the last few years, books of an erotic nature or with taboo subject matter have become more acceptable—even popular—in the mainstream marketplace. How, if at all, has this change affected the way that you write your own "love scenes"?
A door has been kicked open with regard to sexual content and I don't see us (publishing) going backward. People are much less uptight about sex now. And while sex has always been part of the writing in the romance industry, in some cases, more graphic and more adventurous sex has gained popularity. That hasn't really changed the way I write because it's not my thing. I don't think that sort of sex would work in one of my books. But I find I am including more sex in my books than I have in the past because readers like it.
There was once a time when authors had to rely almost solely on mainstream media like newspapers and magazines to find reviews written on their latest book. Now that the internet has made it possible for anyone with a keyboard to become an armchair critic, has the sheer number of reviews available for your books made it easier or harder to deal with criticism?
I am glad there are a lot more reviewers out there. I figure the more reviews of my books, the more eyes that are on the title, and the more people might be intrigued enough to try it. Most reviewers, whether they like a book or not, respect the writer's time and creative attempt. I understand that not everyone is going to like my work, and I'm okay with that. It's impossible to please everyone, and that's just part of the territory. But what I'm not okay with is someone tweeting me with a review—you know, tagging me so I'll be sure and see it—and they hated my book. And they didn't say so in a very nice way. There's such a thing as constructive criticism and some reviewers haven't mastered the art. So if you hated my book, okay, I get that. Just don't tweet me, please. It hurts!J
Many authors have branched out into multiple genres over the years. Is there a particular genre of fiction that you have always wanted to tackle but, haven't tried yet?
Not really. I write historical and contemporary romance. For a long time I thought I wanted to try womens' fiction, until I realized I was already doing that, just with more romance. I like to explore relationships between family members and friends in addition to the relationship between the hero and heroine in my contemporary work, so I have already expanded my boundaries beyond what is considered a pure romance novel. As for other genres, from time to time I have toyed with the idea of fantasy or paranormal, but my particular skills don't lend themselves to that. I am much better at reading/watching it.
If you could choose one historical/contemporary romance from your own or another author's library of work to be made into a feature film which would it be and why?
 Well of course I want all of my books to be made into feature films! But I am seasoned enough to know I'm not writing the kind of book for that to happen. Alas!
I just read a debut author my agent, Jenny Bent, picked up. Susan Crawford wrote THE POCKET WIFEe, a very suspenseful tale about a murder and a marriage, and I think it's going to be a big hit. I would love to see it on the screen. But the book is not yet published! Don't you hate when people recommend books that aren't yet available? It's one of my biggest pet peeves! So I am really sorry I did just that, but I did think the book was excellent. I'm guessing it will be out in the next few months.
Thanks so much for having me here today! I hope you all enjoy RETURN TO HOMECOMING RANCH!
Tell us a little bit about the project you are working on now or share something about your newest or upcoming release(s).
 I am finishing up the Cabot Sisters series, which began with THE TROUBLE WITH HONOR. The next two books will be out next spring. I also just finished THE LAST HOMECOMING, the last book in the Homecoming Ranch series. It will be out next March, I think. I am going to write some more contemporary romance books set in a new location, but the same sort of novels I've been writing, sort of a melding of romance and women's fiction. I will also be thinking of a new historical series soon, but until I finish the book I am currently working on, I can't really direct my creative genius to it. Fingers crossed I still have some creative genius in me when I finish this book.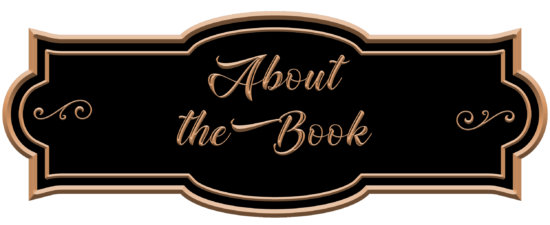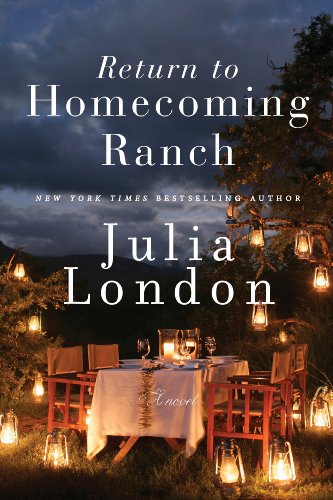 Curly-haired Libby Tyler never stops smiling…until her beloved boyfriend suddenly forces her out of their home and away from his adoring kids. When she learns he dumped her for his flighty ex-wife, Libby's sadness turns to fury—and she very publicly smashes his truck with a golf club, earning herself a trip to a mental health center for some "rest."
Handsome, hazel-eyed deputy Sam Winters has been sober for two years. Afraid of backsliding, he lives in the mountains and keeps his distance from people. Yet he never forgot Libby, his former colleague at the sheriff's office whose charm and cheerfulness always warmed his days.
Now Libby's back, ignoring the townspeople's whispers (and her ex's restraining order) while desperately trying to make Homecoming Ranch a successful event destination. She keeps causing trouble for Sam, but he finds her smile more beautiful than ever…and his touch gives her thrills she's never felt. Could these two lost souls mend each other's broken hearts?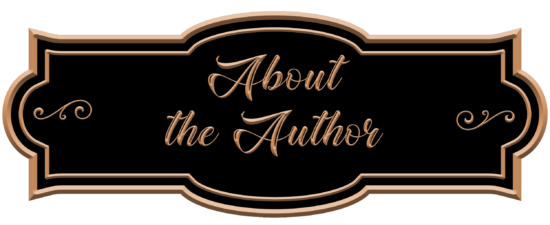 Julia London is the New York Times and USA Today best selling author of more than a two dozen romantic fiction novels. She is the author of the popular Secrets of Hadley Green historical romance series, as well as the new Cabot Sisters historical series. She is also the author of several contemporary romances, including Homecoming Ranch and Return to Homecoming Ranch.
Julia is the recipient of the RT Bookclub Award for Best Historical Romance and a six time finalist for the prestigious RITA award for excellence in romantic fiction.