I don't typically like to respond to specific criticisms about my novels, but one comment in particular has stuck with me. A reviewer didn't like my heroine because, she said, Lady Rose was a snob.
Well, yes, she is. Of course, she is. And … duh, she is. You see, Lady Rose is the daughter of an earl and she finds herself in the stunning, horrifying, unconscionable position of feeling a strong attraction to a servant. She struggles with this, as would have any 19th Century member of the peerage. I do understand that women read romance novels for the pure fantasy of them, but to think that the daughter of an earl would fly head-long into an affair with a servant—or worse contemplate for even a second marrying one—suspends disbelief just a bit too much.
And for the record, no servant would have contemplated marrying a member of the upper classes unless there were dramatic and extenuating circumstances.
But as a writer, and as a person with a romantic heart, I wanted the lady and the servant to fall in love, to get married, to live their happily ever after. I also wanted it to be grounded in something that didn't stretch the imagination, a story that the reader could say: Yes, I believe that could have happened.
More and more lately, I see a disconnect between real history and what is published in "historical" romances. As a lover of history, this does bother me. As someone who researches even the simplest things, I don't like it when history is disregarded entirely. I always ask: Could this have really happened? And if the answer is "no" then I move on to something else.
Much of history is ugly and terrible and I understand most people don't like to read about what it was really like back then—all those unwashed bodies and venereal diseases aren't particularly romantic. But I feel it's important to put some history in my historical romances other than pretty dresses, hot heroes, and a few horse and carriages.
So, is Lady Rose a snob. You betcha. But *spoiler alert* she does come around eventually.
ABOUT THE BOOK
Run though they might, love will find them…
Lady Rose Dunford is shocked—and titillated—by the number of female visitors coming and going from her mysterious new neighbor's Manhattan brownstone. Recently widowed by the death of her very sweet, but not very exciting husband, Rose finds it difficult to imagine just what the attraction could be.
And then she meets the bachelor in question. Not only is Charlie Avery dashing and outrageously good looking—she knows him! He is none other than the man who once helped her escape the dreary matchmaking plans of her father, the man she once dreamed she could love. Can Charlie's presence next door be an accident? Or has he come to show her everything he has learned about…
BUY LINKS
ABOUT THE AUTHOR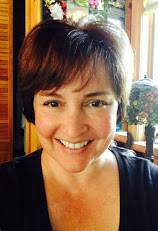 Jane Goodger lives in Rhode Island with her husband, three children, Chihuahua, one-eyed cat, and a ferret. She works full-time, and operates an editing service in between writing Victorian-set historical romances. In her free time (hahahaha), Jane watches HGTV and dreams of fixing up her 1940s colonial. A former journalist, Jane has lived in Virginia, Washington, D.C., and Pozzuoli, Italy.