I've got a new book coming out. INTO THE WHILWIND is Megan O'Brien and Dirk Reynolds's story, the second book in my BOSS Inc. trilogy. When Meg's three-year-old son is kidnapped, the former lingerie model goes to the only man she trusts, private investigator, Dirk Reynolds, her former bodyguard, the man who was still owns her heart. Desperate for Dirk's help, Meg is willing to risk everything to save little Charlie.
I don't like to read reviews. It's hard enough staring at a blank screen, trying to come up with plots and characters, finding just the right words without reading a negative review that makes me afraid to write at all. I've learned to avoid them as much as possible so I can keep my confidence level high enough to actually write a novel and finish it.
But as I await my new book's release and begin to write a blog about negative reviews, I find I am curious. Are there readers who don't actually read the books they give a negative review?
Recently, I read a two star review of one of my older novels, a book in my AGAINST series. The review said it was nothing but high school girls giggling.
I was amazed at this, since the heroine is really the only woman in the story. It's one of my more sophisticated plots about drug cartels and the abduction of a child into Mexico.
I had to wonder if maybe the reviewer was reviewing someone else's book and got the names mixed up. Whether or not that's true, the words are now stuck in my head.
Negative reviews are something all authors have to deal with. The problem is our brains remember the single one or two star review a book gets instead of the sixty or so four and five star reviews it gets.
Sad but true, though why that is, I have no idea. I can probably still quote you lines from a bad Publisher's Weekly review I got twenty years ago!
Since then, I've learned the best way to handle negative reviews is to not read them at all. The ones you can actually glean something useful out of are the three star, four, and five star reviews that might include a suggestion the author can weave in her writing.
I'm praying for very good reviews for INTO THE WHILWIND, one of my personal favorites, and believe me, we authors appreciate the work that a reader puts into writing a review of our books.
So thank you for that in advance.
I hope you'll watch for INTO THE WHILWIND and that you enjoy it. If you haven't read INTO THE FURY, book number one, I hope you'll look for that, too.
Until then, all best wishes, and for my writer friends—all good reviews! Warmest, Kat
GIVEAWAY!
Kat is giving away a copy of INTO THE FURY to one lucky winner who has posted a comment on this blog!
INTERVIEW
Who or what is your inspiration?
I see writing more as a job than an inspiration. I write two books a year so I am very disciplined. I'm inspired by the challenge writing presents and grateful that I continue to get stories in my head. I love my job, but it's a ton of hard work.
Do you use real-life facts based on true stories?
I use as many real life facts as are relevant to the story line. In INTO THE WHILWIND, the villain's family dates back to the Nazi's who fled Germany after WWII. I ran across some wildly interesting facts which I used in the book.
Do you use your own experiences?
Every writer uses some of their own life experiences, but we turn them around, change them in different ways to fit the book we are writing.
Did you ever think you'd ever become an author?
Never in a million years. I always got C's on written exams in college thought I had studied the material and knew it backward and forward. As I look back on my career, I am still shocked to think I have written over sixty novels.
What genre of books do you like to read?
I love romance, especially romantic suspense. I read an occasional historical, but prefer contemporary after having written so many Regency novels over the years. I've enjoyed some great non-fiction books and occasionally read and enjoy my husband's western novels, L.J. Martin. I read some of the big bestselling authors like John Grisham.
How long does it take to complete one of your books?
It takes me six months to complete a novel. And I work a LOT.
Is there anything special you want us to know about INTO THE WHILWIND?
This book is one of my personal favorites. I love the interaction between Meg and Dirk. I love how strong the emotions are between the two characters and also the interaction between Dirk and Meg's little three year old son, Charlie, who gets kidnapped in the book. I'm hoping readers will really like this one.
BUY LINKS








ABOUT THE AUTHOR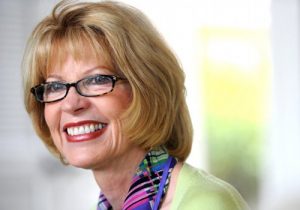 New York Times bestselling author Kat Martin is a graduate of the University of California at Santa Barbara where she majored in Anthropology and also studied History. She is married to L.J. Martin, author of western, non-fiction, and suspense novels.
Kat has written more than sixty-five novels. Sixteen million copies of her books are in print and she has been published in twenty foreign countries, including Japan, France, Germany, Argentina, Greece, China, Russia, and Spain.
Born in Bakersfield, California, Kat currently resides in Missoula, Montana, on a small ranch in the beautiful Sapphire mountains.
Her last 10 books have hit the prestigious New York Times bestseller list. AGAINST THE WILD, AGAINST THE SKY, AGAINST THE TIDE and INTO THE FURY her latest release, took top ten spots.