It is our privilege to once again host New York Times Bestselling author, Kat Martin on Novels Alive!
My Favorite Places
Since I'm about to make my annual trek from the snow country to my house at the beach, I thought it might be fun to talk about some of my favorite places.
Personally, I hate hot weather.  Among my personal favorites are the ski slopes of Aspen and the chalet at the top of California's Mammoth Mountain.
Montana has some of my favorite places.  Recently we visited Yellowstone National Park, which I've been to numerous times and never grow tired of.  Just about anywhere in Big Sky Country is a favorite place to be.
A day on the ocean off the coast of Santa Barbara is hard to beat when the sun is shining.  Sailboat or powerboat, just being out on the water makes me feel completely carefree.
Seattle is another one of my favorite places, which is the reason I chose the city for my BOSS, INC. trilogy.  Book #3, INTO THE FIRESTORM, Luke Brodie's story, is about to be released.  Luke is a bounty hunter.  A fat $600,000 is the 20% bail enforcement fee he'll collect if he brings in international criminal, Rudy Vance.
Emma Sullivan is also hunting Vance.  It's been almost a year since she arrived at her sister's home to find the housekeeper murdered and her young niece the victim of Vance's sick assault.
Emma is determined to find Vance and make him pay.  And no one—not even the infamous Luke Brodie—is going to stop her.
I hope you'll watch for INTO THE FIRESTORM and that you find some new and exciting places to enjoy.  Warm wishes for a great 2017!  Kat
GIVEAWAY
Comment here for your chance to win a copy of INTO THE FURY by Kat! Winner can choose: Kindle, Nook or Paperback. Giveaway available to U.S. residents only.
ABOUT THE AUTHOR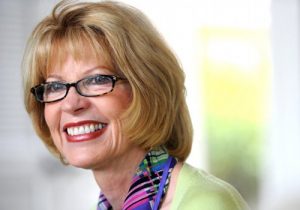 New York Times bestselling author Kat Martin is a graduate of the University of California at Santa Barbara where she majored in Anthropology and also studied History.   She is married to L.J. Martin, author of western, non-fiction, and suspense novels.
Kat has written more than sixty-five novels.  Sixteen million copies of her books are in print and she has been published in twenty foreign countries, including Japan, France, Germany, Argentina, Greece, China, Russia, and Spain.
Born in Bakersfield, California, Kat currently resides in Missoula, Montana, on a small ranch in the beautiful Sapphire mountains.
Her last 12 books have hit the prestigious New York Times bestseller list.  INTO THE FURY and INTO THE WHIRLWIND her most recent releases, both took top ten spots.
Visit Kat's website at www.katmartin.com
Or look for her on Facebook at Katmartin/author.
BUY LINKS