I love novels that include both romance and suspense/thriller elements.  I like the extra depth it gives the story.  From the start, I envision the book being as much about the developing relationship between the hero and heroine as solving the suspense/thriller mystery.  There is intrigue in both.  How will the protagonists extricate themselves from danger?  Will the hero and heroine overcome their emotional problems and be able to forge a future together?  And though the reader may know the answer, the idea is to make the journey worth the read.
BEYOND REASON is a slightly different book for me, a bigger novel in some ways.  Because the story deals with regular people not detectives, bodyguards, or anyone in the security business, trouble doesn't start when a client with a problem walks through the front door.  The characters have to develop.  The stage has to be set.  The peril has to build.  It's a big, bold adventure, and once it gets rolling, it's high-action, fast-paced danger I hope will keep readers turning the pages.
BEYOND REASON is the first book of three.  It revolves around tough, self-made multi-millionaire Lincoln Cain as he clashes with his determined competition, Carly Drake.  The second book, BEYOND DANGER, involves Linc's mega-rich business partner, former race car driver, Beaumont Reese.  Accused of murder, Beau desperately needs the help of lady detective, Cassidy Jones.  The third novel centers on Linc's brother, Joshua Cain, a former Marine sniper returned to Texas to heal and find some measure of peace—which Josh does not get.
I liked the diversity of these three books, though there is a common element that ties them all together, something I'll let readers find out for themselves.
I hope you enjoy BEYOND REASON and that you'll watch for the other two books in my Texas Trilogy.
Until next time, all best and happy reading, Kat
READ AN EXCERPT

WATCH THE VIDEO
ABOUT THE AUTHOR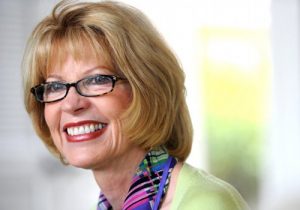 Bestselling author Kat Martin is a graduate of the University of California at Santa Barbara where she majored in Anthropology and also studied History. Currently residing with her Western-author husband, L. J. Martin, in Missoula, Montana, Kat has written sixty-eight Historical and Contemporary Romantic Suspense novels.  More than sixteen million copies of her books are in print and she has been published in twenty foreign countries. Her last novel, INTO THE FIRESTORM, took the #7 spot on the New York Times Bestseller list.  This will be the 15th novel in a row to be included on that prestigious list.  Kat is currently at work on her next Romantic Suspense.
CONTEST LINKS
SPECIAL CONTEST: http://www.katmartin.com/beyond-reason-giveaway/
To CELEBRATE the release of BEYOND REASON, enter my new contest for a chance to win a KINDLE FIRE 7″ Display, Wi-Fi, 8 GB and a Kindle copy of AGAINST THE WILD, AGAINST THE SKY and AGAINST THE TIDE. Contest runs from May 1, 2017 through June 30, 2017.
May Contest: http://www.katmartin.com/monthly-contest/
For May, Kat Martin is giving away to FIVE winners an audio edition of one of her AGAINST series books, plus a copy of INTO THE FIRESTORM.
BUY LINKS