I guess I should start with the fact that I was born in Russia. I lived in Leningrad (now Saint Petersburg) until I was thirteen and a half. I came to America as a refugee. So I have some affinity for the place my story takes place in and its culture, its language…its smell, its light, its trees, its flowers, its architecture, its temperature… I have find memories of the White Nights and days when the sun never fully rose above the horizon. I left when I was already a pretty formed human and I had to make myself fit into a new place that was very foreign and scary, in many ways. I also didn't really speak any English when my family arrived in New York City. I couldn't even write my name down on a piece of paper in school. So the idea that I now use English as my primary language of telling fiction is crazy! I don't think it would be possible if not for the Internet, my external brain and linguist. Add to that that I'm dyslexic and you can see how improbably the idea of writing and publishing books is for one like me. Yet, here we are.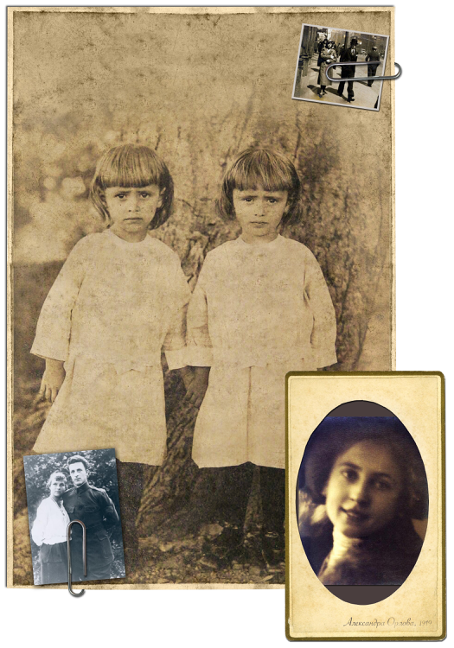 But there's more. My family, from both sides, had suffered incredible damage at the hands of the Russian government and during the WWII. But for this novel, "Twin Time", I focused on my grandmother's story, who lived an extraordinary life…mostly in secret. She was born into a wealthy (and titled) family just after the 1917 revolution. But she lived in a relatively small town and politics takes time to drift into the rural areas of the country. Years after the revolution, her life hadn't changed much until one night, when a former student from her grandmother's orphanage knocked on the door of their estate and told them to run. You see, the boy they raised and educated became a cop in the newly formed Soviet Union. He came to warn the family that was kind to him that the powers in charge were coming to burn down their house and kill everyone inside. So my grandmother, who was just a child at the time, and her family got on their horses and ran, leaving all of their possessions behind.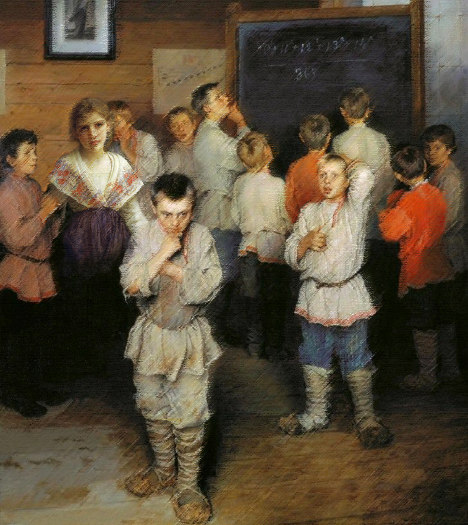 They ran for years, scattering into the four corners of the world. Eventually, my grandmother, her brother, and their mother met up in Moscow at a home of a former nanny. She gave them shelter. By then, the family was destitute. My grandmother remembers waiting for her mom to come home from work one evening. She waited for many hours and then went to the train station to find out what could have happened. Her mother was standing alone by the tracks. She went blind from hunger and couldn't find her way home.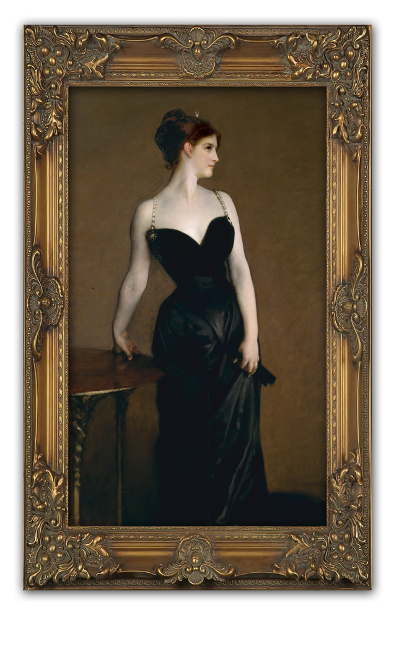 The nightmares didn't end there. In May of 1927, British police made a bust of Soviet trade delegation in London. Under the cover of diplomatic immunity, the All Russian Co-operative Society was spying on the British, stealing some top-secret documents. For this, the men of ARCOS were expelled and diplomatic relations between the nations were dissolved for several years. The Soviets had to retaliate, of course. Shortly afterwards, they rounded up all British citizens living in Moscow and shot them. That was my family—my grandmother's father was a British citizen. Fortunately, my grandmother, her brother, and her mother survived. Unfortunately, my grandmother had a very un-Russian last name (we have no idea if it was Lee or Leigh or Li or some variation there off—the spelling in Russian is all the same). To run from the authorities, my grandmother married an officer in a Soviet army and gained a very ordinary last name. She never talked about her family. Ever! What we learned about her past we learned when we did an interview in her late 80's in a safety of my living room. And even then, she kept telling us that walls had ears and some things are just best forgotten.
For those who are interested in learning more about the ARCOS affair, please visit the Wikipedia.
Some of the backstory of "Twin Time" is actually the story of my grandmother's childhood. She lived in a similar pretty wooden house. Her family was the pillar of their community. Just like in "Twin Time", there was an orphanage and a little church. I tried to incorporate as many details as I could into my story from my grandmother's memories of her childhood. And of course the historical facts as presented in my story are all accurate.
My professional career took me from getting degrees in Math and Astrophysics (remember, I really didn't know English back then and couldn't go into fields of study that required solid control of language) to getting my doctorate in education. As a kid with learning disabilities, I am very interested in cognitive differences. I've diagnosed my first case of autism about twenty-five years ago. That child was non-verbal. Since then, I've come across many families that had children with "differences". It is extraordinary difficult to raise a child who is different in this (or any other) country. "Twin Time" gave me a way of talking about autism and its costs to the family and friends. The time travel device opened up the possibility of giving a child with autism a voice. Again, everything you will read in "Twin Time" is carefully researched. When I discuss autism and family dynamics and therapies, I draw on actual research. For those who might think that I've meant to make anyone in Sasha's family evil, that's not true. There are no bad guys here really, there are just victims of circumstances and fate.
I did want my book, my story to have a happy ending. I wanted to show the possibility of love even in dire situations. And I wanted for my readers to love Sasha as much as I did. But to learn what happened, you'll have to read my story.
One final thing, when my grandmother died, about a decade after my grandfather's death, she insisted that her ashes were scattered in a different ocean from my grandfather.
Here is my grandmother's portrait from the era of this story: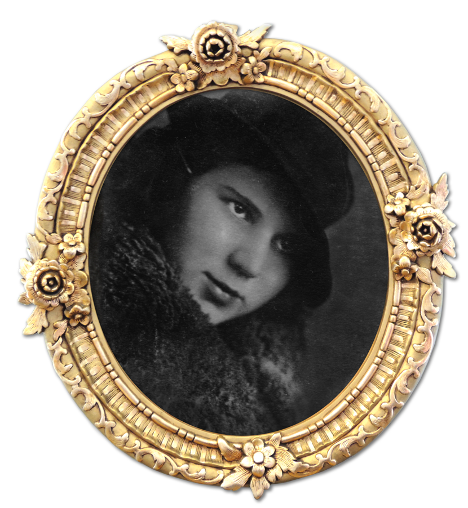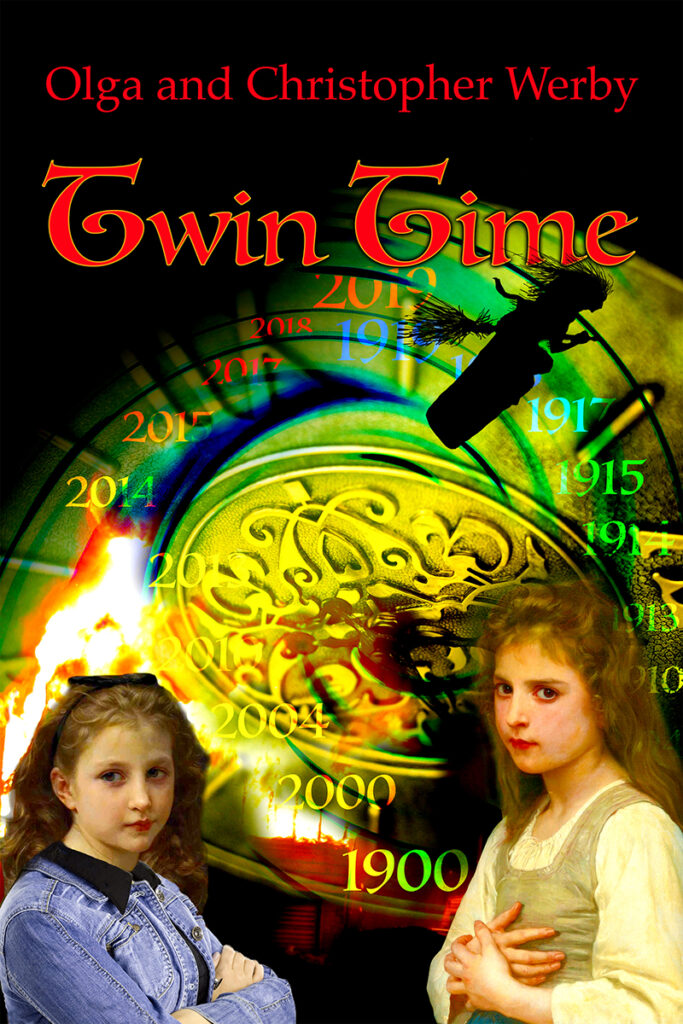 Alex and Sasha are twin sisters, physically identical down to their freckles. But the resemblance is only skin deep—Sasha is profoundly autistic, while Alex is not. Sasha can't communicate and acts bizarrely, and the family revolves around her and her intense needs. Yet the aged, wealthy, and mysterious Aunt Nana seems to have a particular interest in both girls. Offering a helping hand, she encourages the family to move to San Francisco to be near her. And when the young twins discover a tunnel in Nana's tool shed, it leads them on a journey across the world and back 100 years in time. The tunnel is a pathway to the Firebird Estate, the home of their ancestors, located in rural Russia at the beginning of the twentieth century. Even more remarkable, through the effect that twisting time has on cognition, Sasha is not autistic when she's at the Firebird Estate. Now, growing up in two strikingly different times and places, the twins must face their separate destinies among the ravages of the incipient Russian Revolution. Can they save their families on both sides of the tunnel? Can they simultaneously stay true to their own hearts, to each other, and to the people they left behind? Each sister must face her own personal challenge—but only together can they discover their own future within their family's past.
"Twin Time" got an honorable mention in San Francisco Book Festival!
If you'd like to read the first two chapters of the book, please go to Olga's website here.

TWIN TIME PINTEREST PAGE




Olga Werby & Christopher Werby will be awarding two signed books to a randomly drawn winner (US only) via Rafflecopter during the tour.

Olga Werby, Ed.D., has a Doctorate from U.C. Berkeley with a focus on designing online learning experiences. She has a Master's degree from U.C. Berkeley in Education of Math, Science, and Technology. She has been creating computer-based projects since 1981 with organizations such as NASA (where she worked on the Pioneer Venus project), Addison-Wesley, and the Princeton Review. Olga has a B.A. degree in Mathematics and Astrophysics from Columbia University. She became an accidental science fiction indie writer about a decade ago, with her first book, "Suddenly Paris," which was based on then fairly novel idea of virtual universes. Her next story, "The FATOFF Conspiracy," was a horror story about fat, government bureaucracy, and body image. She writes about characters that rarely get represented in science fiction stories — homeless kids, refugees, handicapped, autistic individuals — the social underdogs of our world. Her stories are based in real science, which is admittedly stretched to the very limit of possible. She has published almost a dozen fiction books to date and has won many awards for her writings. Her short fiction has been featured in several issues of "Alien Dimensions Magazine," "600 second saga," "Graveyard Girls," "Kyanite Press' Fables and Fairy Tales," "The Carmen Online Theater Group's Chronicles of Terror," with many more stories freely available on her blog, Interfaces.com.
Selected Book Links on Amazon:
Lizard Girl & Ghost: The Chronicles of DaDA Immortals