To see or not see? To hear or not to hear? To feel or not to feel. That is the question in my new book, The Claires. A spin-off of the Ascenders book series, it revolves around four sisters with distinct "clair" powers.
Claire V (or Violet) is clairvoyant, which means she's clear seeing and can predict the future. Claire S (Sophia) is clairsentient or clear feeling, which forces her to absorb another's pain. Sister Claire A (Alice) is clairaudient or clear hearing, so she can hear the spirit world—and they can hear (and bother) her. Finally, Claire C (Clover) is all powering and all knowing.
I'm author C.L. Gaber (nice to meet you!) and I possess none of these qualities, which I think is a blessing. Let's say I had a little V in me. Would I really want to see the future or just have it play out naturally? Even V in the book, who enjoys her superpower, wonders what it would be like to have a regular life that played out with all the wonderful surprises.
Would I want to be more like poor Claire S who is clear feeling or can absorb another's pain?  Yes and no. If it was a member of my family, big yes, because I never want them to feel pain. This includes my dogs! But, in the case of S in the book, her power is actually a burden. She can't be in crowds because there are just too many emotions playing out at the same time. It's almost as if she's having a nervous breakdown because her poor system is just bombarded by all the hurt in the world. I liked writing the scene in the high school cafeteria because she's surrounded by teenagers who have their emotions cranked up to 10.
Claire A hears the spirit world and can talk to dead people. With a few exceptions, I'm staying miles away from that one. I miss my deal relatives and friend—and often see them in dreams—but, I'm not sure I want to shoot the breeze with them. I loved the fact the Claire A uses this totally to her advantage and "summons" cute Viking and other warrior boyfriends from the past. Let's just say she has centuries worth of dating choices although her sisters believe she should live in the "real world."
This brings me to the Yoda of the group, Claire C. She knows it all, which sounds tempting (especially when my computer freezes and I'm having a freak out!) I'm more of the school of "find out along the way." C lives a lonely life in the book until a supernatural love interest shows up and feels rather lucky to know someone so powerful. That's just one of the perks of being C.
In the end, I think I'll just be all knowing when it comes to my characters. I truly hope all of you will check out The Claires and the entire Ascenders series, which is being developed for TV. If you're reading this and want to try out Ascenders 1 just drop me an email at CLGaber@yahoo.com. I'll send you a little holiday present =)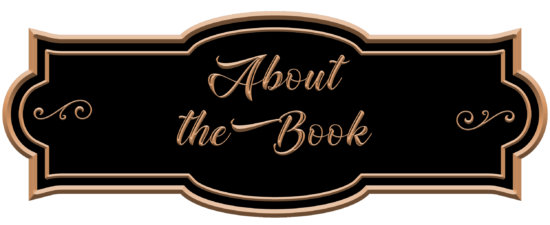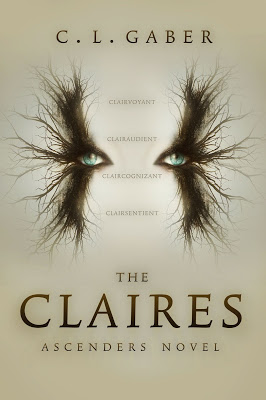 Four beautiful girls. Quadruplets. They are not identical.
But each is named Claire.
Claire V is Clairvoyant—clear seeing with visions of the future.
Claire S is Clairsentient—clear feeling as she embraces another's pain.
Claire A is Clairaudient—clear hearing to tap into the spirit world.
Claire C is Claircognizant—clear knowing with 100% accuracy.
Born in 1911, they first died together in 1928 at age seventeen. Two months later, they were reborn. And reborn. THE CLAIRES only live to seventeen and then they're violently murdered. Somewhere in the world, a woman finds out she's pregnant with quads. The Claires return to a new family as they try to break a curse that guarantees they die young.
It's current-day Los Angeles, and once again, their seventeenth birthday is looming. Can they save themselves, clean up the streets in the name of penance, and crash their own prom?
The Claires is the first novel spin-off of the best-selling Ascenders Book Saga.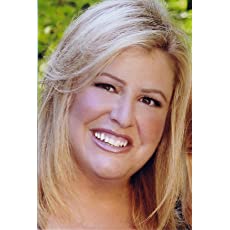 I'm C.L. Gaber, an author and film journalist for the New York Times Syndicate and Chicago Sun Times. I also co-authored Jex Malone series. Originally from Chicago, I make my home in Nevada with my husband, bonus daughter and two unruly dogs.
My husband knows that Ascenders began with me in bathroom half the night writing on tiny notepads because I didn't want to wake him. When daylight did roll around, I told him, "Baby, I had the most incredible dream".
Tour Organized By: