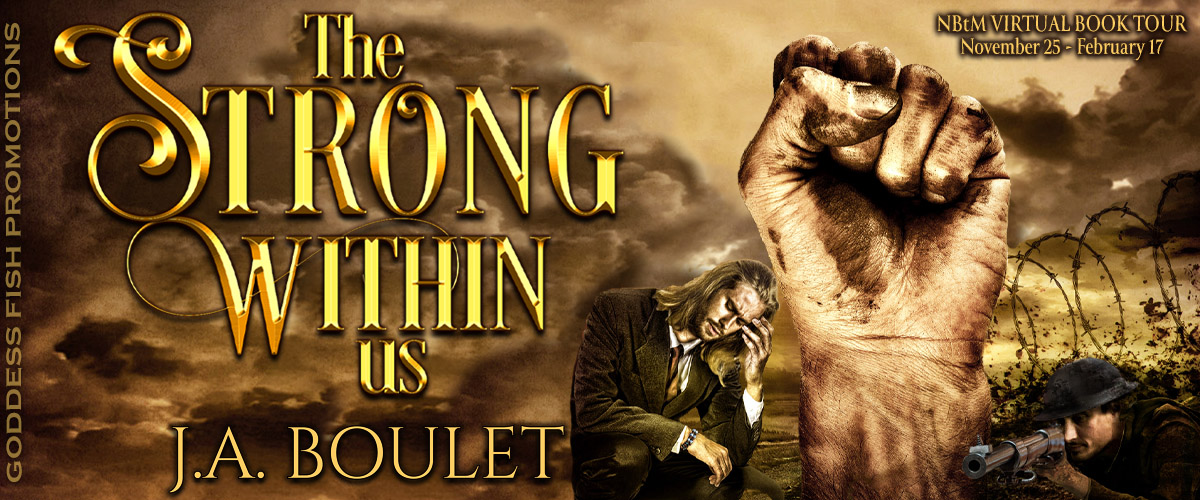 We're delighted to have J.A. Boulet join us today. Ms. Boulet writes a series about WWI.
I see your book The Strong Within Us is the second book in a series and it involves WWI, what lured you to write military fiction?
It wasn't a conscious choice. My first book was about the Icelandic explorers settling in Canada. Once I started following the immigration events, I also learned that 10% of the Icelanders had fought in WWI, some losing their lives at Vimy Ridge.
Do you have any personal connection with WWI?
Possibly, I think if we look back far enough, we all have some connection to WWI. My dad was in the Hungarian military overseas during the 1956 Hungarian Revolution and came from a long line of military families. It is highly possible that my grandfather or great-grandfather was involved in WWI.
Were you born in Hungary?
No, I was born in Western Canada. Both my parents were landed immigrants from Hungary. I was raised in a Hungarian household with strong European values.
What values were you raised with?
I was taught normal military values. Integrity, honesty, respect and personal courage were the main values that were instilled in me. I was taught strategic chess at the age of six like most military families. I also learned to always pay attention to who was behind my back and protect my family at all costs.
My father had undiagnosed PTSD until his early death in 1990, so it was an odd upbringing. We always had a gun case full of weapons, ready for war, and he had several friends with missing limbs. Being so young, I grew up thinking it was normal for people to be missing fingers, arms or legs.
I'm sorry about losing your dad, how was it like growing up with your father's PTSD?
Sometimes it was extremely difficult. Nobody ever wanted to set off my dad's temper. He was like a bomb waiting to explode. But with all things, you take the good with the bad. I have immense respect for men and have learned how to deescalate in stressful situations. I also have huge respect for military personnel.
When you were writing, did any of your personal experiences with PTSD become part of the book?
There are some small parts of my book about PTSD, although, the majority of the military parts of The Strong Within Us deal with training and Vimy Ridge.
Which military parts of the book did you enjoy the most?
The Vimy Ridge battle scene is my favourite. It gripped me, tore me apart and scared the hell out of me.
Would you write military fiction again? If so, why?
I believe my book is actually historical fiction with a military subplot, but yes, I am currently starting Book Three and it has some WWII scenes in it. I am fascinated by wars because all the stories, families and events create so much action, plot and intrigue that it's the perfect storm for any historical fiction writer. Heroes and heroines are within us all but they often come out during wars.
Is there anything else you'd like to add?
I'd like to thank all my readers and a big hug to everyone at Novels Alive for hosting me. I hope everyone that picks up my book feels as strongly as I did when writing it. I hope it grips you, breaks you down and ignites a fire in your heart for the future. Live with passion, life is too short.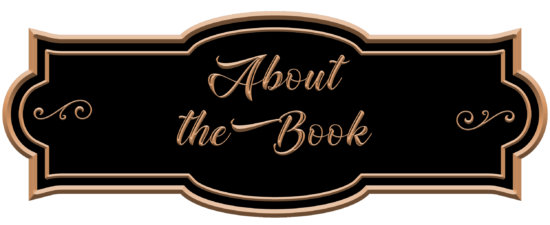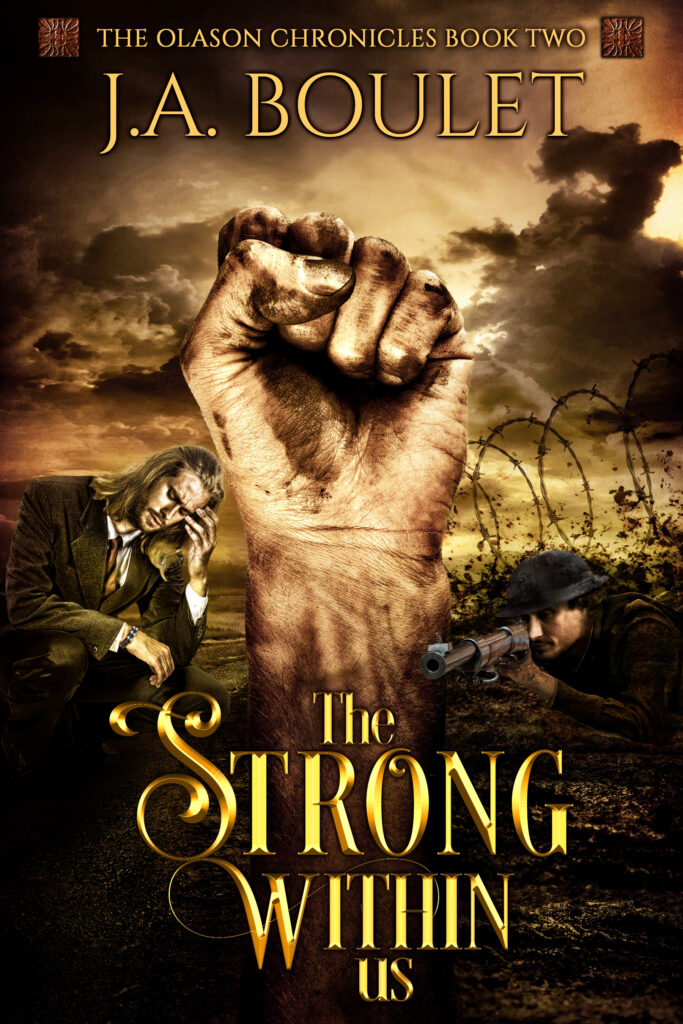 A struggle. A war. The past. Would you recover?
Nathan Olason picks up the pieces of his life in 1893 and becomes a devoted father and grandfather. Except something from his past is holding him back.
His grandson, Mike grows up in a loving family with Nath almost raising him as his own. Mike develops a passion for hunting and guns, while his family supports him with trepid hearts as WWI looms.
Nath feels helpless to stop this dangerous chain of events, as Mike announces that he is joining the Great War. Armed and deadly, Mike hones his marksmanship skills to a perfection not seen in any other soldier. He is taken on a wild ride of following his passions, courage and gruesome fighting, arriving at Vimy Ridge, France for the fight of his life.
Nath fearing the worst, flees to a place that he thought was his salvation; an old weathered cottage that holds the key to his future.
Follow in the footsteps of heroes.
Be vulnerable.
Would you recover?

The book is $1.99 on Kobo!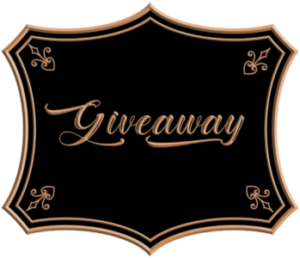 J. A. Boulet will be awarding a $15 Amazon or Barnes & Noble gift card to a randomly drawn winner via Rafflecopter during the tour.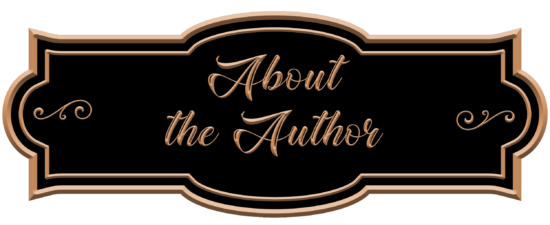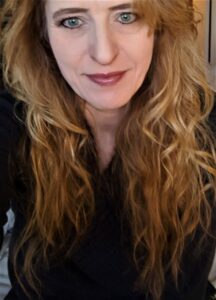 A. Boulet is the passionate author of The Olason Chronicles, a historical saga of war, courage, love and strength. The Strong Within Us Book 2 was released on Amazon November 11, 2020. J. A. Boulet was born and raised in Western Canada as a first generation Canadian from European descent. Her father was enlisted with the Hungarian military and fought bravely during the Hungarian Revolution, changing sides to stand up for what he believed in. He was granted asylum in Canada and built his family here.
A. Boulet was born many years later, raised with strong morals and values, which she stands behind to this day. She started writing poetry at the age of five and progressed to short stories and novels. She has a keen interest in settlers, healing, family bonds and military history. J. A. Boulet writes with a spine-tingling realism like none other, grabbing your emotions and refusing to let go. The Strong Within Us Book 2 will be the book you've been waiting for.
She currently lives in Canada with her two teenaged sons and a crested gecko named Mossio.