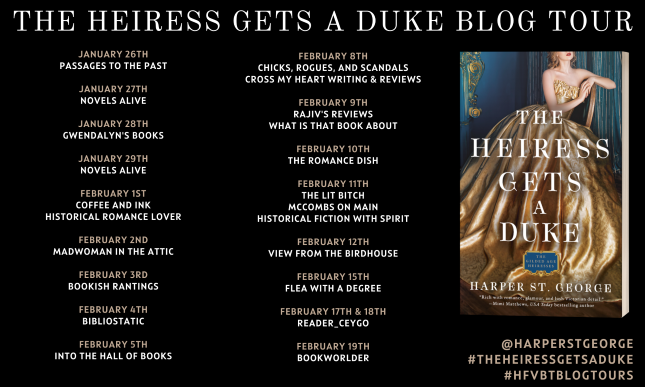 Gilded Age America is roughly defined as the time period from 1870 to 1900. After the civil war had torn the country apart and brought commerce to a screeching halt, there was a boom in technology and industry. The First Transcontinental Railroad was completed in 1869, which aided in goods and people being able to move across the country much faster than ever before. All of this gave rise to a class of millionaires and tycoons America had never seen before. These were railroad tycoons, steel magnates, bankers, and investors who were suddenly wealthier than many countries. At its peak, these tycoons were raking in hundreds of billions of dollars by today's standards.
One big problem these men and their families faced was that many of them were considered new money and outcasts from proper society. The Knickerbockers of Old New York were families that had been around for centuries and resented the implication that new money should be allowed into their social circles simply because of their income. These traditionally conservative families resented their flashy new construction mansions, their glittering diamonds, and wild ways. They refused to allow the daughters of new money families to marry their sons.
Enter the dollar princesses.
With the finest ballrooms of New York off-limits to them, many families went to Europe in search of husbands for their daughters. Most of these women ended up in the United Kingdom where they were accepted much more eagerly into London society. The great estates of England had seen their fortunes fall in the previous decades as industrial cities grew and agriculture became less profitable. The noble sons of these estates needed fortunes to restore their estates, and the American daughters needed titles to elevate their families in Society.
The first of these dollar princesses was Jennie Jerome who married Lord Randolph Churchill in 1874. Jennie's marriage was accepted and even endorsed by the Prince of Wales who sent a representative to attend their wedding in a fabulous display of support. The Prince was known for being generally besotted with the American women who flocked to London, which helped to ensure their acceptance into English society. His acceptance and encouragement of the marriage opened the flood gates for more wealthy, American families to make similar matches.
In all, more than 350 American heiresses would marry into the British aristocracy. By the end of the 19th century, a quarter of the members of Parliament would have some familial tie to Americans. Today's equivalent of over £1 billion pounds was infused into the British economy thanks to these marriages. Princess Diana's great-grandmother was one of these American heiresses. Frances Ellen Work was a New York socialite who married the heir to a barony. Another notable descendent of one of these marriages is Winston Churchill, the celebrated prime minister. He was the first-born son of Jennie Jerome and Lord Randolph Churchill. The Prince of Wales is famously known to have told him at a dinner party that he wouldn't have been born if not for the Prince's endorsement of his parents' relationship.
My heroine, August, in The Heiress Gets a Duke was inspired by these women who were forced to move to foreign countries and marry strangers all in the name of elevating their family's social status and prospects. While many embraced the idea of having a title and wearing tiaras, many others did not. Consuelo Vanderbilt, who married the ninth Duke of Marlborough in 1895, is said to have been in love with someone else and could be heard crying as she walked down the aisle. For his part, the duke is also reported to have been forced to give up the woman he loved in order to salvage his estates with the money the marriage would bring to him.
In The Heiress Gets a Duke I wanted to explore both sides of one of these arranged marriages of convenience and the people who might be affected by them. I hope you enjoy reading about this fascinating time period and about August Crenshaw and the Duke of Rothschild as much as I enjoyed delving into their story.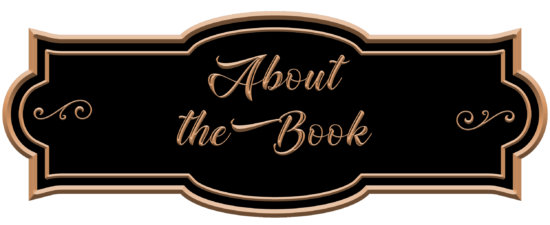 Even a fortune forged in railroads and steel can't buy entrance into the upper echelons of Victorian high society—for that you need a marriage of convenience.
American heiress August Crenshaw has aspirations. But unlike her peers, it isn't some stuffy British Lord she wants wrapped around her finger—it's Crenshaw Iron Works, the family business. When it's clear that August's outrageously progressive ways render her unsuitable for a respectable match, her parents offer up her younger sister to the highest entitled bidder instead. This simply will not do. August refuses to leave her sister to the mercy of a loveless marriage.
Evan Sterling, the Duke of Rothschild, has no intention of walking away from the marriage. He's recently inherited the title only to find his coffers empty, and with countless lives depending on him, he can't walk away from the fortune a Crenshaw heiress would bring him. But after meeting her fiery sister, he realizes Violet isn't the heiress he wants. He wants August, and he always gets what he wants.
But August won't go peacefully to her fate. She decides to show Rothschild that she's no typical London wallflower. Little does she realize that every stunt she pulls to make him call off the wedding only makes him like her even more.


"A fun, fresh historical romance that gives both formidable characters their due." – Publishers Weekly
"A delightfully entertaining read, rich with romance, glamour, and lush Victorian detail. Harper St. George truly captures the spirit of the era." – USA Today bestselling author Mimi Matthews
"THE HEIRESS GETS A DUKE is a sexy, emotional romantic tale, set against the backdrop of the changing Victorian England. August Crenshaw is exactly the strong, intelligent, self-reliant heroine that Evan Sterling needs – the only trouble is neither one believes it. Watching the path of their romance and their battles makes this story a winner. Harper St. George is a must-buy for me!" – USA Today bestselling author Terri Brisbin
"Wit, seduction and passion blend seamlessly to create this deeply emotional romance. St. George weaves an intriguing plot with complex characters to provide the perfect sensual escape. There's nothing I didn't love about The Heiress Gets a Duke, especially its lush, captivating glimpse into history." – USA Today bestselling author Anabelle Bryant
"There are only a few authors that make me want to take the day off to devour their latest book and Harper St. George is one of them. Rich with period detail, The Heiress Gets a Duke brings to life the Gilded Age's dollar princesses in this smart, sexy, and oh so satisfying story. It's a real treat for anyone who enjoys historical romances with strong characters that will stay with you long after you close the book. I can't wait to get my hands on the next book in this series." – Laurie Benson, award-winning author of The Sommersby Brides series
"The electricity crackles between August and Evan from their gloriously unconventional and improper first meeting, through their first scandalous waltz and continues to sizzle till the very last page. As much as August tries to fight her overwhelming attraction to the most unlikeliest of dukes, through their very practical and business-like courtship and all the trials and tribulations Ms St George throws at them, she soon comes to realise that the man earmarked for her sister is not only her destiny but the unexpected love of her life. You'll sigh, you'll cry, and you'll grin yourself silly as this independent and cynical heiress finally gets her duke." – Virginia Heath
"The Heiress Gets a Duke is a charming, compulsively readable delight and I can't wait for the next book from Harper St George's magical pen!" – Evie Dunmore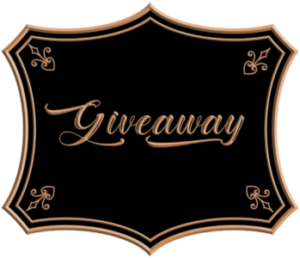 Enter to win a $50 Amazon Gift Card!
The giveaway is open to the US only and ends on February 19th. You must be 18 or older to enter.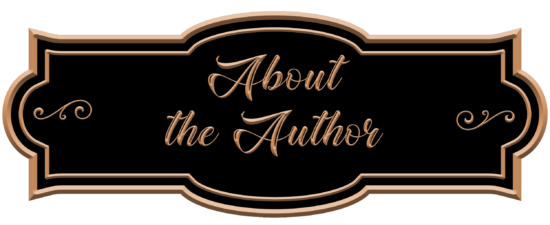 Harper St. George was raised in rural Alabama and along the tranquil coast of northwest Florida. It was a setting filled with stories of the old days that instilled in her a love of history, romance, and adventure. By high school, she had discovered the historical romance novel which combined all of those elements into one perfect package. She has been hooked ever since.
She lives in the Atlanta area with her husband and two children. When not writing, she can be found devouring her husband's amazing cooking and reading. She would love to hear from you.

Tuesday, January 26
Review at Passages to the Past
Wednesday, January 27
Guest Post at Novels Alive
Thursday, January 28
Review at Gwendalyn's Books
Friday, January 29
Review at Novels Alive
Monday, February 1
Excerpt at Coffee and Ink
Review at Historical Romance Lover
Tuesday, February 2
Review at Madwoman in the Attic
Wednesday, February 3
Review at Bookish Rantings
Thursday, February 4
Review at Bibliostatic
Friday, February 5
Review at Into the Hall of Books
Monday, February 8
Review at Chicks, Rogues, and Scandals
Excerpt at Cross My Heart Writing & Reviews
Tuesday, February 9
Review at Rajiv's Reviews
Excerpt at What Is That Book About
Wednesday, February 10
Review at The Romance Dish
Thursday, February 11
Review at The Lit Bitch
Review at McCombs on Main
Review at Historical Fiction with Spirit
Friday, February 12
Review at View from the Birdhouse
Monday, February 15
Review at Flea with a Degree
Wednesday, February 17
Review at Reader_ceygo
Thursday, February 18
Interview at Reader_ceygo
Friday, February 19
Review & Excerpt at Bookworlder