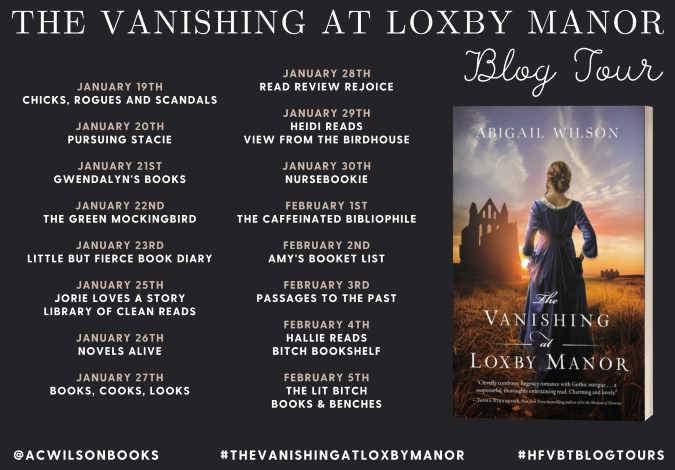 "I have great difficulty hearing and understanding people in crowded spaces. It's an affliction I've suffered since birth. Everyone's voices jumble together, particularly with the instrumentalists present, until the sounds form nothing but a mess of words and notes. Trust me, when a gentleman did take pity on me and asked for a dance, I hadn't the least idea what he'd said during the set to make conversation…After all, nodding and smiling can only get you so far." ~Charity Halliwell in The Vanishing of Loxby Manor
Quite a while ago, my daughter and I were engrossed in the BBC version of Pride and Prejudice, and she turned to me and asked rather flippantly, "What if Mr. Darcy didn't engage Elizabeth while dancing because he feared he might struggle to hear and understand her in such a noisy ballroom?"
The question surprised me because I'd never really thought of such a possibility. Mainly because I don't see the world the same way my daughter does. She has Auditory Processing Disorder. A sort of dyslexia for the ears, APD is certainly nothing new and still quite misunderstood.
It occurs in about 5% of people when the brain and ears just don't fully cooperate. The APD brain interprets all sounds at the same level, obscuring/jumbling speech when background noise is present. It can lead to difficulties following directions, stress in social situations, reading problems, as well as noise intolerance.
As a writer, my daughter's question got my wheels turning. How often had she been labeled shy, arrogant, or even distracted when in truth, she simply could not piece together what was said? Moreover, just how difficult would such a disorder pose to a young lady in Regency England, particularly when the ballroom was the main place with which to meet a gentleman?
Thus, my heroine, Charity Halliwell, sprang to life on the page. And armed with a great deal of information about APD and my daughter's eager help, it felt only natural to write the ins and outs of such a struggle into The Vanishing at Loxby Manor. Equal parts Gothic mystery and romance, Charity not only gains the courage to rise above her fears, but the more important lesson: to love the person she has become. I can't wait for my readers to share her experiences and get a small look into the life of a person with APD.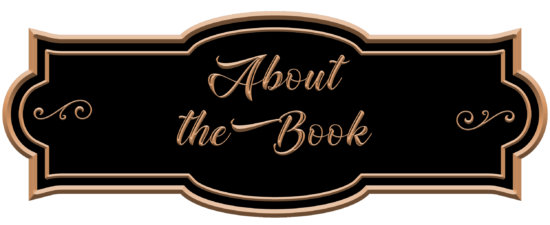 Publication Date: January 26, 2021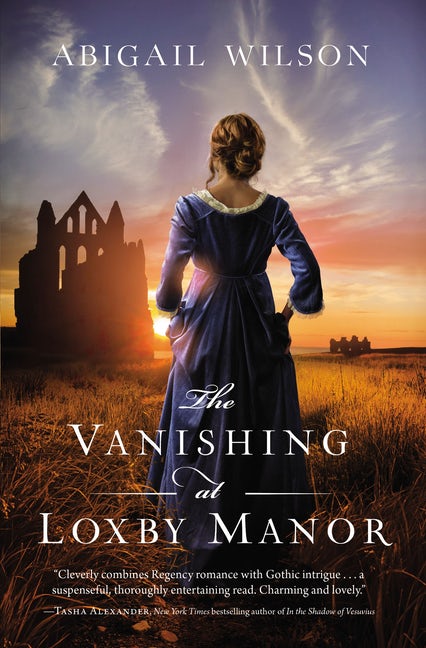 A story of second chances and secrets, this mysterious Regency romance will transport you to 19th-century England as one young lady reunites with her childhood love to find his missing sister.
Her friend is missing.
After five years abroad, Charity Halliwell finally returns to Loxby Manor, the home of dear friends—and her lost love. No longer a young girl, she is now haunted by a painful secret and the demise of her dreams. Instead of the healing and happiness she hopes to find, she encounters a darkness lurking in the shadows of the once-familiar house. When her friend, Seline, disappears the very night of her arrival, Charity is determined to uncover the truth.
Her only hope is the man who broke her heart.
Branded a coward, Piers Cavanaugh has lived the last five years as an outcast far from his family home. When his sister presumably elopes with a stable hand, Piers joins forces with an unlikely partner—the one woman he thought he'd never see again. Together they launch an investigation that leads to strange nightly meetings in the ruins of an old abbey and disturbing whispers of a secret organization. The more they learn, the more desperate the situation becomes.
The house seems determined to keep its secrets.
As they struggle to piece together the clues, Charity and Piers also endeavor to rebuild their friendship. One cryptic letter changed everything between them. To find happiness they will have to overcome the grief and shame keeping them apart. But first they must discover why Seline vanished and confront the growing fear that she may never return.
Settle in, because once you start The Vanishing at Loxby Manor, you won't be able to put it down.

"Vanishing at Loxby Manor cleverly combines Regency romance with Gothic intrigue, and the result is a suspenseful, thoroughly entertaining read. Charming and lovely."—Tasha Alexander, New York Times bestselling author of In the Shadow of Vesuvius
"Like each of Wilson's novels, The Vanishing at Loxby Manor drew me in from the start and didn't let go. From the heartfelt characters to the twists that kept me guessing, I relished each turn of the page. Wilson is a master at historical mystery, and I cannot wait for her next story."—Lindsay Harrel, author of The Joy of Falling
"Abigail Wilson's latest Gothic romance hits the notes readers have come to expect from her talented pen: romance, shadows and intrigue and a brilliantly executed atmosphere. She is a master at her craft and a rare stand-out in a popular genre."—Rachel McMillan, author of The London Restoration
"Weaving a shadow of mystery among the gilded countryside of Regency England, Wilson's tale of love lost, buried shame, and secret societies is a delicious blend of romance and intrigue. Splash in gorgeous historical Regency details, and murder brewing around every stone, and readers will be burning through the pages until the riveting end."—J'nell Ciesielski, author of The Socialite
"A gothic romance that is filled with great characters and a mystery that unfolds chapter by chapter. A perfect blend of mystery, family relationships, lost years, and star-crossed love. Be warned, you won't be able to walk away from these characters."—Cara Putman, award-winning author of Flight Risk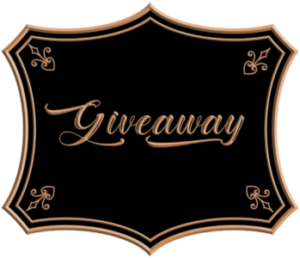 Enter to win a copy of The Vanishing at Loxby Manor by Abigail Wilson! Five copies are up for grabs!
The giveaway is open to the US only and ends on February 5th. You must be 18 or older to enter.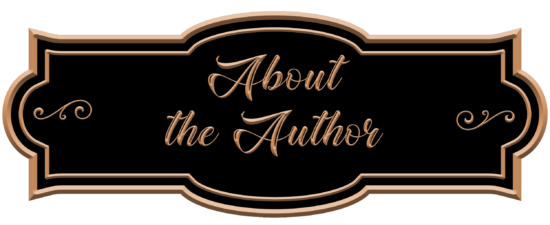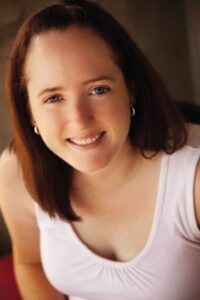 Abigail Wilson combines her passion for Regency England with intrigue and adventure to pen historical mysteries with a heart. A registered nurse, chai tea addict, and mother of two crazy kids, Abigail fills her spare time hiking the national parks, attending her daughter's gymnastic meets, and curling up with a great book. In 2017, Abigail won WisRWA's Fab Five contest and in 2016, ACFW's First Impressions contest as well as placing as a 2017 finalist in the Daphne du Maurier Award for Excellence in Mystery/Suspense.
She is a cum laude graduate of the University of Texas at Austin and currently lives in Dripping Springs, Texas, with her husband and children.

Tuesday, January 19
Review at Chicks, Rogues and Scandals
Wednesday, January 20
Review at Pursuing Stacie
Thursday, January 21
Review at Gwendalyn's Books
Friday, January 22
Review at The Green Mockingbird
Monday, January 25
Review at Jorie Loves A Story
Review at Library of Clean Reads
Tuesday, January 26
Guest Post at Novels Alive
Wednesday, January 27
Review at Books, Cooks, Looks
Thursday, January 28
Review at Read Review Rejoice
Friday, January 29
Review at Heidi Reads
Review at View from the Birdhouse
Saturday, January 30
Review at Nursebookie
Monday, February 1
Review at The Caffeinated Bibliophile
Tuesday, February 2
Review at Amy's Booket List
Wednesday, February 3
Review at Passages to the Past
Thursday, February 4
Review at Hallie Reads
Review at Bitch Bookshelf
Friday, February 5
Review at The Lit Bitch
Interview at Books & Benches