Publication Date: January 19, 2021
Based on the true story behind a landmark U.S. Supreme Court Decision, K.D. Alden's debut is a rich and moving story of one woman's courage and strength at a pivotal point in America's history.
Virginia, 1927. A chance to have a family. That's all Ruth Ann Riley wants. But because she was unwed and pregnant, she was sent away and her baby given to another woman. Now they're trying to take Ruth Ann's right to have another child. But she can't stand the thought of never seeing little Annabel's face again, never snuggling up to her warmth or watching her blue eyes crinkle with laughter. Good thing she has a plan.
All the rich and fancy folks may call her feeble-minded, but Ruth Ann is smarter than any of them have bargained for. Because no matter how high the odds are stacked against her, she is going to overcome the scandals in her past and get her child back—and along the way, she just may find unexpected friendships and the possibility of love in the most unlikely of places.
"A Mother's Promise is a powerful, heart-wrenching, ultimately uplifting novel about the bonds of family and one woman's courage in the face of adversity. K.D. Alden brings history to life with rich storytelling and deep emotion."―V.S. Alexander, author of The Magdalen Girls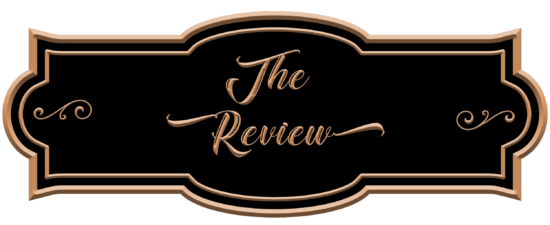 K.D. Alden is the pseudonym of a well-known but unnamed author.  This is her first historical novel and it was an emotional read. Based on a true story whose case made its way to the Supreme Court it was heartwrenching in its telling but had a few moments of compassion. The story begins in Virginia in 1927 but we learn about some of what takes place before then. The story culminates in 1949 with the epilogue. It's not that long ago but this Supreme Court case has had far-reaching consequences to the detriment of many due to the collusion of some men and the way they presented the case and their legal arguments.
This is Ruth Ann's story along with her out-of-wedlock baby, her widowed mother who did all she could to keep her family together and food on their table, and her younger sister who was torn from the foster home she was living at. All except Ruth Ann's baby ended up at the State Colony for Epileptics and Feeble-Minded which was a hard place to live given what their days looked like and under whose charge they were. Clarence, a jack of all trades who also lived at the Colony, had a stump for one hand and while he seemed to have some privileges he wasn't treated much better. He did have a warm spot for Ruth Ann and did all he could to ease her pain and suffering. Ruby, a black woman, who was an attendant who cared for those most in need had a kind heart although she couldn't let those in charge know it.
There was a lot of evil intent and actions against those they considered feeble, imbeciles, or morons. That they could justify sexual sterilization without consent so that those deemed defective couldn't produce offspring who would also be socially inadequate and live off the state was unconscionable. We learn of their lives, their friendships, the gossip, the loony bin, the fear, the medical injustices as well as some of the good. I definitely felt the emotions as I read and cried along with the characters. The characters had a depth to them and the story had a nice flow to it.
The epilogue which took place in 1949 gave wonderful closure along with a better-than-expected happily ever after especially with the way Ruth Ann's life was while in the Colony. The history behind Ruth Ann's story and the Buck v. Bell legal case was enlightening and told us the liberties taken by the author. The information about the eugenics movement and the case was informative and heartbreaking. The discussion questions were thought-provoking and the opinion for the case by one of the justices of the Supreme Court was downright scary. I recommend this book to anyone who likes reading fiction that is based on true stories.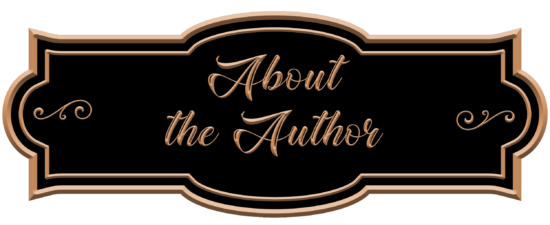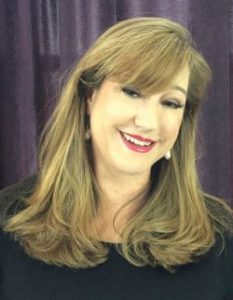 K.D. Alden is the pseudonym of an award-winning author who has written more than twenty novels in various genres. She has been the recipient of the Maggie Award, the Book Buyer's Best Award, and an RT Reviewer's Choice Award. A Mother's Promise is her first historical novel.
K.D. is a graduate of Smith College, grew up in Austin, Texas, and resides in South Florida with her husband and two rescue greyhounds.

Monday, February 15
Review at Passages to the Past
Tuesday, February 16
Review at The Review Crew
Wednesday, February 17
Review at Crystal's Library
Thursday, February 18
Guest Post at Novels Alive
Saturday, February 20
Review at Reading is My Remedy
Monday, February 22
Excerpt at Bookworlder
Tuesday, February 23
Review at Novels Alive
Wednesday, February 24
Review at Girl Who Reads
Thursday, February 25
Interview at Passages to the Past
Friday, February 26
Review at Rajiv's Reviews
Review at The Enchanted Shelf