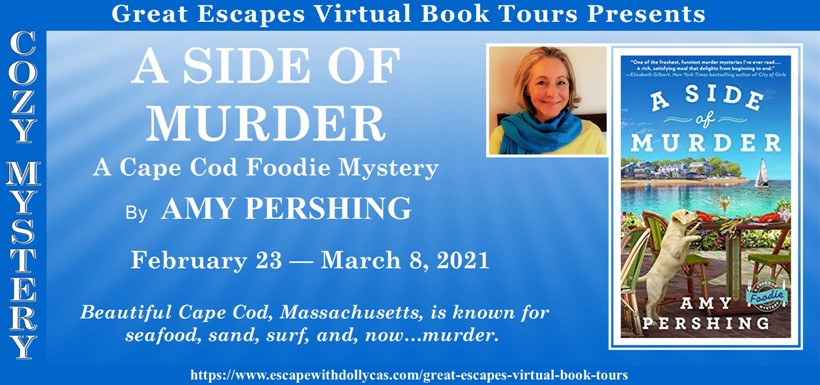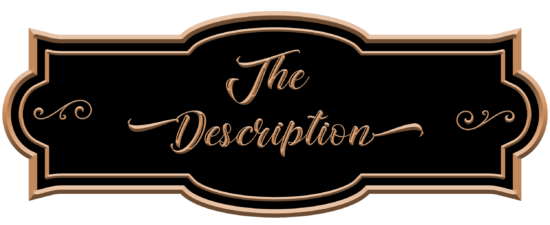 Beautiful Cape Cod, Massachusetts, is known for seafood, sand, surf, and, now…murder.
Samantha Barnes was always a foodie. And when the CIA (that's the Culinary Institute of America) came calling, she happily traded in Cape Cod for the Big Apple. But then the rising young chef's clash with another chef (her ex!) boils over and goes viral. So when Sam inherits a house on the Cape and lands a job writing restaurant reviews, it seems like the perfect pairing. What could go wrong? Well, as it turns out, a lot.
The dilapidated house comes with an enormous puppy. Her new boss is, well, bossy. And the town's harbor master is none other than her first love. Nonetheless, Sam's looking forward to reviewing the Bayview Grill—and indeed the seafood chowder is divine. But the body in the pond outside the eatery was not on the menu. Sam is certain this is murder. But as she begins to stir the pot, is she creating a recipe for her own untimely demise?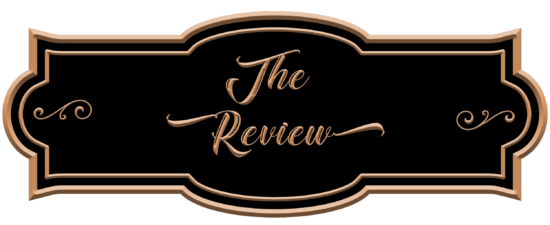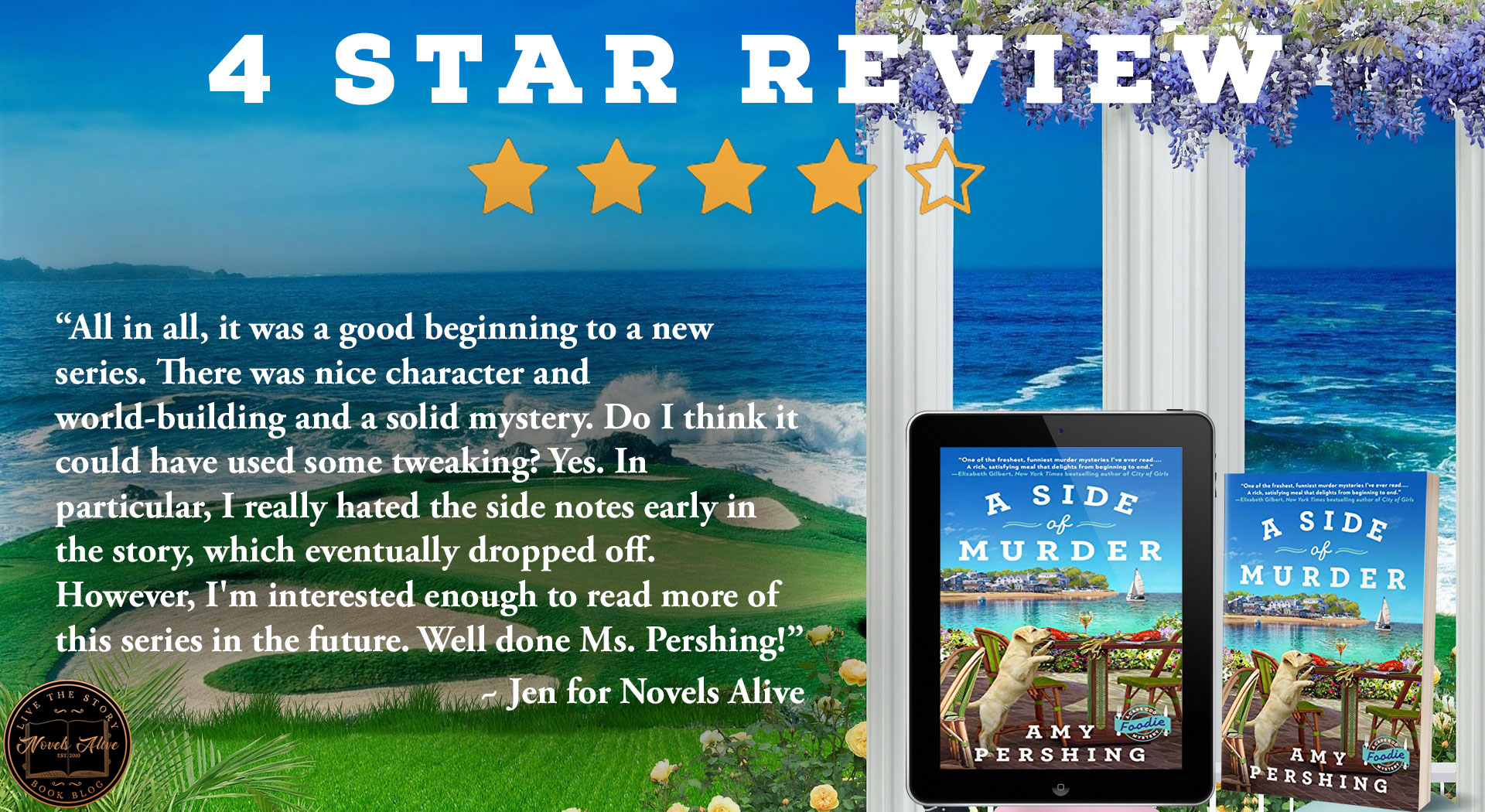 I have a weakness for culinary-focused cozy mysteries. So when I saw A Side of Murder, I knew I wanted to give it a try.
The book follows Samantha who returns to Cape Cod after a very public breakup and then she finds out she has inherited a house. She figures she'll return to her old hometown to decompress, visit with friends and see about selling the house. But then she stumbles upon a dead body and she can't just let the police do their job.
Samantha is an interesting character. She's a chef turned reluctant reporter/restaurant critic. It's mentioned many times that she's 6 feet tall, so it's a sore point for her. She loves being out on the water and food is her love language. She enjoys talking food, eating food and making food for her friends. And much of the book focuses on these facts. Samantha gives tips while she's cooking with ways to make meals better. A side note here, in one scene she was having breakfast with someone who was eating a healthy meal and she pretty much looked down on them. As someone who has to eat a low-carb, healthy diet, it was a bit off-putting. But it was one meal/scene, so I got over it. Some recipes were provided at the end of the book, a couple which were made or mentioned in the story.
The supporting characters were quite varied ranging from the older librarian neighbor, high school buddy turned organic farmer (who is also gay), her BFF who is a stay-at-home mother, her workaholic friend, and boss, and then there's her teenage crush turned harbormaster. The group of them band together behind Samantha to solve the mystery and provide moral support.
The mystery itself, well, Ms. Pershing managed to throw some curveballs in that I wasn't expecting. It was a little slow going and Samantha did bumble around a bit, but that's expected in a cozy, especially in the first of the series. I'll admit that I think the resolution came a little out of left field, but it also made sense.
All in all, it was a good beginning to a new series. There was nice character and world-building and a solid mystery. Do I think it could have used some tweaking? Yes. In particular, I really hated the side notes early in the story, which eventually dropped off. However, I'm interested enough to read more of this series in the future. Well done Ms. Pershing!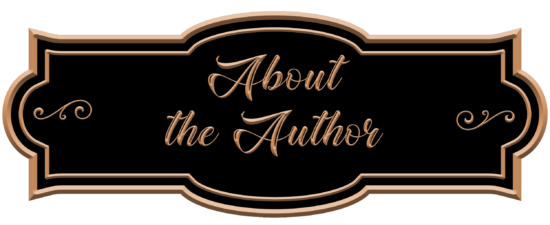 In the immortal words of Julia Child, "People who love to eat are always the best people," so I'm delighted to meet you! I'm Amy Pershing, the author of the Cape Cod Foodie Mysteries and a pretty dedicated foodie myself!
I'm also an unapologetic cheerleader for Cape Cod, where I spent every summer of my childhood sailing, swimming, and never, as far as I can remember, putting on a pair of shoes from June to September. It was paradise. It still is.
As a lifelong mystery lover and wordsmith, I've been an editor, a restaurant reviewer and a journalist before leading employee communications at a global bank. A few years ago (with the final college tuition bill paid!), I waved goodbye to Wall Street to write full time (and spend more time sailing on the Cape!). A Side of Murder, the first of the Cape Cod Foodie mysteries, is my first novel.

February 23 – Ascroft, eh? – CHARACTER INTERVIEW
February 23 – I'm All About Books – SPOTLIGHT
February 24 – Maureen's Musings – SPOTLIGHT
February 25 – Christy's Cozy Corners – GUEST POST
February 25 – Escape With Dollycas Into A Good Book – REVIEW
February 26 – I Read What You Write – CHARACTER GUEST POST
February 26 – The Avid Reader – REVIEW
February 27 – Moonlight Rendezvous – REVIEW  
February 27 – Sapphyria's Book Reviews – SPOTLIGHT
February 28 – Literary Gold – CHARACTER GUEST POST
February 28 – Books a Plenty Book Reviews – REVIEW
March 1 – Socrates Book Reviews – SPOTLIGHT
March 2 – Novels Alive – REVIEW
March 2 – Novels Alive – GUEST POST
March 2 – Mysteries with Character – AUTHOR INTERVIEW
March 3 – Ruff Drafts – RECIPE
March 3 – Mystery Thrillers and Romantic Suspense Reviews – SPOTLIGHT
March 4 – My Reading Journeys – REVIEW
March 5 – Cozy Up With Kathy – REVIEW, AUTHOR INTERVIEW
March 6 –  ebook addicts – SPOTLIGHT
March 7 – Diane Reviews Books – GUEST POST
March 8 – Melina's Book Blog – REVIEW