Here's a riddle for you:
How many irons can a mystery/suspense writer keep in the fire without getting burned?
Answer:
Um, I don't know yet.  I'll let you know when it happens.
Seriously, I do sometimes wonder how I keep my head afloat.  My mother is always telling me to slow down, relax, don't take on so much, etc.  But I think it's in my nature to keep busy.  As Lucille Ball said (yes, that Lucille Ball), "If you want something done, ask a busy person."
I'm that busy person.
I rarely have time to waste, so I multitask expertly.  TV time?  I'm working on marketing and social media stuff. I'm a mother of five, ages 18-28, a PTSO volunteer, a wife, an education advocate, writing coach, book clubber, art journaler, lover of all things vintage… I could go on.  And on.  And on…
The question that often comes up when I'm talking to people is: How do you manage it all?
I think the answers really define who I am, as a person and as a writer.  I'm proactive.  I'm a doer.  If I see a need, I jump in.  I'm always learning, and I'm never satisfied if I'm not experimenting with something that will make me grow and become a better version of myself.
If I want something, I figure out how to get it.  There's a quote I like, author unknown:  Some people dream of success… while others wake up and work hard at it.
Just to clarify, I don't see success as something finite or concrete.  I already feel successful.  I have set my mind to accomplish certain things, I've worked hard, and I've reached those goals.
I wanted to write.  So I did.  Every Monday night when my youngest was but a few weeks old, I went to a coffee shop with a friend and wrote.
I wanted to write a book.  A character was born, then her family, then the mystery and premise of the book.
I wanted to have that book published and pursue a new career, although I never had expectations of bestsellerdom.  I joined a writing organization, learned to hone my craft, found an agent, then another agent, and voila! a short 3 years later, the book found a home with a publisher.  After that came the cozy mystery series featuring Harlow Cassidy, a dressmaker, and sleuth who's a descendant of Butch Cassidy.  Bestsellerdom, here I come! Then came a few mystery suspense books, the Book Magic series, and the Bread Shop mysteries. You can see them all on my website (melissabourbon.com)
The challenge of always wanting to learn and grow is that life is never dull, even when you're a homebody like me.  Every new thing I write stretches me as a writer.  Sometimes the things I try don't work out (the camera I try to take pictures on?  I just can't seem to master it.).  But sometimes they do, and, well, writing is my thing.
I'll always have a lot of irons in the fire, and as a writer, that keeps me fresh and interested, and relevant.
I'd love for you to give my books a try 🙂
Happy reading!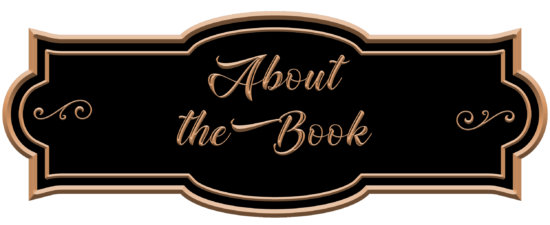 A Bread Shop Mystery: Book 6
Publication Date:
In the Northern California seaside town of Santa Sofia, a killer is trying to get a rise out of baker's apprentice Ivy Culpepper . . .
Vincent van Dough focaccia is being touted on Instagram as the best thing since sliced bread. By strategically placing chives, olives, and yellow peppers to look like poppies and sunflowers, bakers create a mouthwatering masterpiece in the style of the great postimpressionist painter. At Yeast of Eden, where bread making has always been an art, they're baking their own version for the school district's Spring Fling.
But one person won't be tasting the Mexican bakery's latest specialty. Ambitious school board president Nessa Renchrik has been murdered. Like the rest of this close-knit community, Ivy is shocked. But she's just as surprised to discover her beau—restaurateur Miguel Baptista—had his own fling with Nessa back in the day and now the police have this half-baked notion he might have killed her. It's up to Ivy, her boss Olaya Solis, and eighty-six-years-young Penelope Branford to separate the wheat from the chaff to determine who the real culprit is . . .
INCLUDES RECIPES!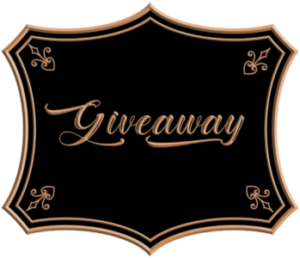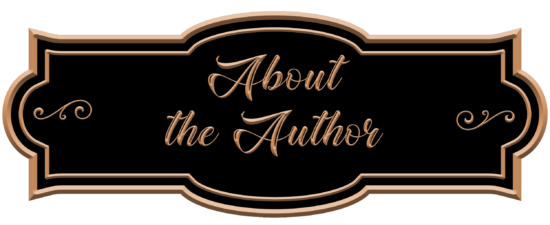 The indefatigable Winnie Archer is a middle school teacher by day and a writer by night. Born in a beach town in California, she now lives in Colorado. She fantasizes about spending summers writing in quaint, cozy locales, has a love/hate relationship with both yoga and chocolate, adores pumpkin spice lattes, is devoted to her five kids and husband, and can't believe she's lucky enough to be living the life of her dreams. Visit her online at WinnieArcher.com.

May 3 – Socrates Book Reviews – SPOTLIGHT
May 3 – Maureen's Musings – SPOTLIGHT
May 4 – I'm All About Books – SPOTLIGHT
May 4 – Cozy Up With Kathy – REVIEW, CHARACTER GUEST POST
May 5 – Celticlady's Reviews – SPOTLIGHT, EXCERPT
May 5 – Reading, Writing & Stitch-Metic – SPOTLIGHT, RECIPE
May 6 – Novels Alive – GUEST POST
May 6 – The Avid Reader – REVIEW, EXCERPT
May 7 – Baroness' Book Trove – REVIEW
May 7 – My Journey Back the Journey Back – SPOTLIGHT, RECIPE
May 7 – My Reading Journeys – REVIEW
May 8 – Literary Gold – SPOTLIGHT, EXCERPT
May 8 – #BRVL Book Review Virginia Lee Blog – SPOTLIGHT
May 9 – Books a Plenty Book Reviews – REVIEW
May 9 – The Book's the Thing – REVIEW, EXCERPT
May 9 – Sapphyria's Book Reviews – SPOTLIGHT
May 10 – Christy's Cozy Corners – GUEST POST
May 10 – Ascroft, eh? – CHARACTER INTERVIEW
May 11 – Mysteries with Character– AUTHOR INTERVIEW
May 11 – A Wytch's Book Review Blog – REVIEW, CHARACTER INTERVIEW
May 12 – Brooke Blogs – SPOTLIGHT, RECIPE
May 12 – Moonlight Rendezvous – REVIEW, EXCERPT