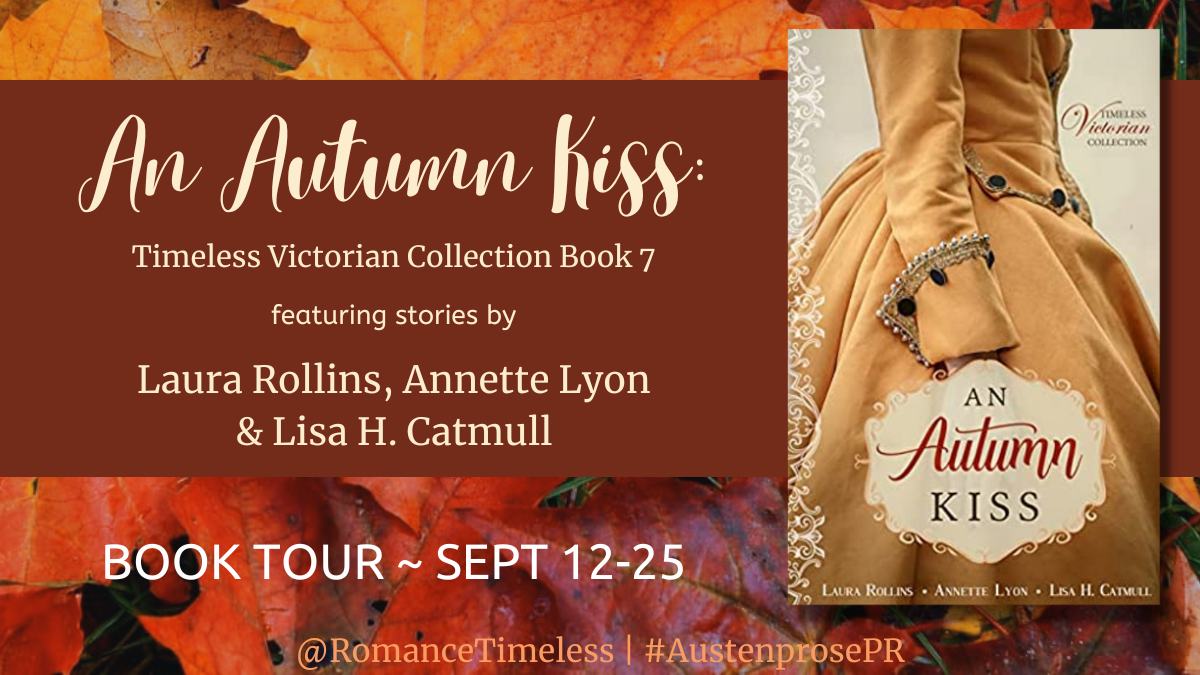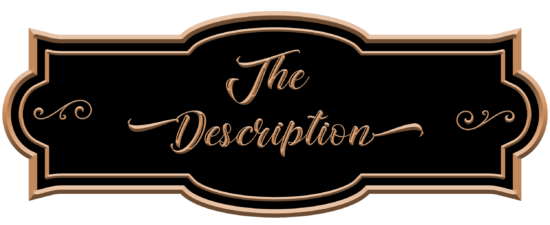 Timeless Victorian Collection: Book 7
Publication Date:
An Autumn Kiss is the seventh book in the Timeless Victorian Collection, a bestselling anthology series from Mirror Press. The book features three novellas from acclaimed historical romance authors whose stories reveal if one kiss will change the lives of the three heroines.

"The Plucky Miss Ruth," by Laura Rollins
Miss Ruth Hughes is certain she's caught in a time loop—every day she wakes to find it exactly as the one before. A thrilling prospect to be sure. If the many books she reads on time travel has taught her anything, it is that to break free she must complete an all-important task. For Ruth the task is straightforward: reunite a couple, once desperately in love but forced apart by society. Unfortunately, things are not always as easy as they first appear. Struggling, Ruth opens up to the handsome Lord Lambert and he readily agrees to help. With autumn on the brink of turning into winter, time is running out for Ruth to help the ones who need her most. And, with a bit of luck, perhaps she can even find a little time for her own happily ever after.

"Mr. Dowling's Remedy," by Annette Lyon
Crandall Dowling's aspirations of becoming a physician collapse when he develops symptoms that land him in an asylum. He's been at Sherville Retreat long enough for autumn leaves to appear when Beverly Stanton arrives. She's held under the dubious diagnosis of "hysteria" but seems perfectly sane, unlike Crandall, though his verbal and physical tics don't seem to scare or even bother her. Beverly and Crandall develop a friendship fueled by an undeniable attraction that under other circumstances could become more. But in an asylum, one cannot plan a future, let alone one of love or marriage. Then tragedy strikes, testing staff and patients beyond anyone's training. When the dust settles, Beverly's diagnosis may be reversed, but if she leaves, what will become of her? What of Crandall? And what of their autumn-born love?

"A Railway Through the Roses," by Lisa H. Catmull
Mr. Adrian Everard has tried everything to keep his father's factory open, but a single solution remains. Marry an heiress before Christmas to fund the desperately needed railway. The local landowner, Lady Anne Baxter, will not agree to sell her garden—or her heart. Indeed, his childhood friend is determined to sabotage all his efforts to find a wife. As the deadline for Adrian to choose a bride draws close, one thing becomes painfully obvious. Saving the factory will mean losing the woman he loves forever.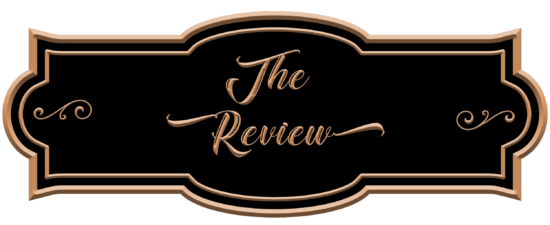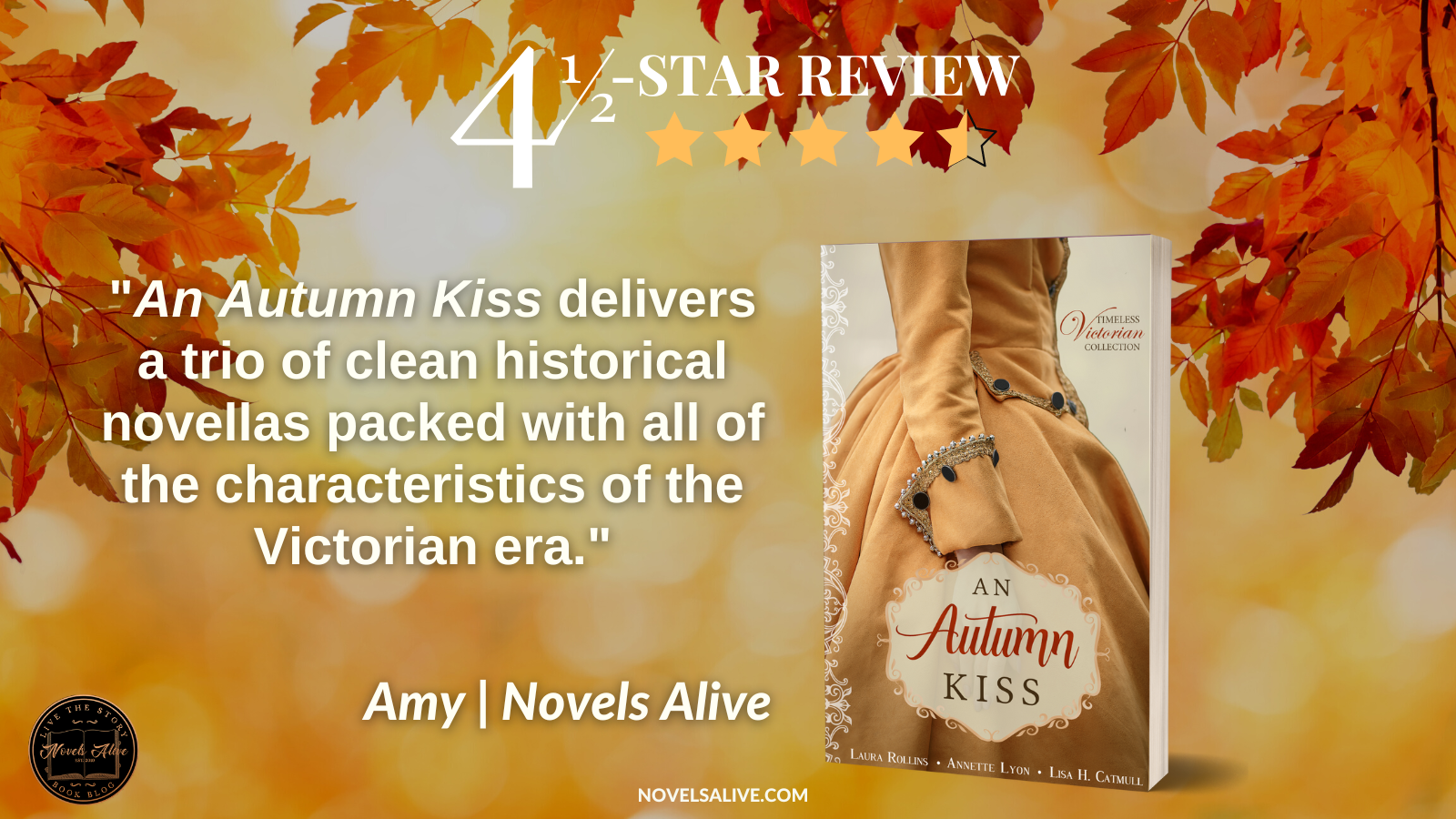 Take a romp back in time to the Victorian age full of chivalry and all the trimmings with the seventh book in the Timeless Victorian Collection, An Autumn Kiss by Laura Rollins, Annette Lyon, and Lisa H. Catmull. This installment features three charming stories with the element of autumn in common.
The audio version was narrated by a British English speaker who eloquently conveys the rich details of each story. It took a bit to get used to the nuances, but it soon flowed easily.
The first story, "The Plucky Miss Ruth" by Laura Rollins, features a bold main character who yearns to break from her mundane life. As an avid reader, she decides that in order to change, she must accomplish an important goal. Unfortunately, that goal involves reuniting her cousin with a suitor once deemed inappropriate. It was humorous to read about Ruth's antics and the involvement of Lord Lambert.
The second story, "Mr. Dowling's Remedy" by Annette Lyon, earns high marks for a unique storyline. This tale takes place in an asylum where Crandall, an aspiring physician with verbal and physical tics, is detained along with Beverly, who has a diagnosis of hysteria. They are hoping a new law will allow them to leave the facility, but tragedy interrupts their plans. This engaging story was packed with emotion, especially in detailing some of the common "treatments" used.
The third story, "A Railway Through the Roses" by Lisa H. Catmull, focuses on a man's search to marry an heiress in order to save the family's business. An added complication is that the two main characters are on opposing sides of an effort to open a railway, which greatly strains their friendship. Told from the perspective of Lady Anne Baxter, the focus is on a potential unrequited love.
An Autumn Kiss delivers a trio of clean historical novellas packed with all of the characteristics of the Victorian era.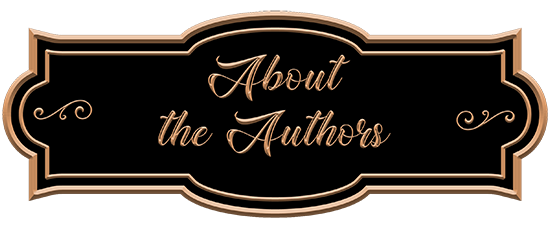 Laura Rollins
Laura Rollins has always loved a heart-melting happily ever after. It didn't matter if the story took place in Regency England, or in a cobbler's shop, if there was a sweet romance, she would read it.
Life has given her many of her own adventures. Currently she lives in the Rocky Mountains with her best friend, who is also her husband, and their four beautiful children. She still loves to read books and more books; her favorite types of music are classical, Broadway, and country; she loves hiking in the mountains near her home; and she's been known to debate with her oldest son about whether Infinity is better categorized as a number or an idea.