Today on Novels Alive, we welcome #1 New York Times bestselling author, the phenomenal Christine Feehan!
Welcome, Christine! We have a few questions to ask you about writing in general and your latest release, Murder at Sunrise Lake, which will be releasing June 29, 2021.
You have over 80 books in print. In my book, this puts you in the "prolific" category. Have you always wanted to be an author, or was this something you discovered later on in life that you were good at and decided to pursue?
I've always wanted to be a storyteller. I've been writing since I was a child. And believe me, no one wants to see those stories. They're terrible! I did, however, force my brothers and sisters to read them.
When I got older and had my first job, which was at a library, I imagined having books in a library and how wonderful that would be, but honestly, I didn't think about being published or in bookstores. I admired those authors of the books that were in the library and that, to me, was success.
Later, a friend would talk me into turning in one of my books. Dark Prince was picked up by Dorchester. But it wasn't until the day I walked into my local library and saw my book that I really felt like an author.
All of your books have a paranormal slant, including your upcoming release, Murder at Sunrise Lake. Can you tell us what it is about the paranormal that fascinates you most?
I've always been interested in psychic talents. I think people have a degree of psychic talent, which most of us call intuition. Have you ever walked into a room and felt something was off, or stopped what you were doing because you got a feeling something bad was happening? I think most people have that ability, but it's just not developed.
Most governments, throughout time, have experimented with psychic abilities.
It really fascinates me.
If you had the power to make any of your novels into a feature film, which would it be and why? In that same vein, have any of your books already been optioned for film?
This is a hard one. One of the Drake Sisters books for the overall family feel, fun and community. Or one of the Shadow Rider books since they have so much action in them. Or maybe Murder at Sunrise Lake since I think thrillers make great movies. I just can't pick! I wonder which of those three your readers would choose?
Is there a particular genre of fiction that you have always wanted to write but haven't yet tackled?
First, everything I love to read or write has to have some amount of romance in it. It doesn't necessarily have to be the main theme or genre, but it has to be there.
I almost hate to admit this, but I will for you.
I have always wanted to write a Western. I love them! I've read every Louis L'Amour book ever written. The problem is…I'm horrible at writing them! I've tried. It's embarrassing, they are so bad. But I do greatly admire those authors who can write them well!
As with the rest of us, you have a real-life to live. So, in your most recent book, what was happening in your life, and how did it influence your writing?
Oh boy, I have two grandchildren with birthday parties I've had to prepare for and attend.
My 5-year-old grandson had a Power Ranger's themed party. At my house. And he told me I had to be a Red Psycho Power Ranger. His heart was set on it so what did I do? I got a Red Psycho Power Ranger costume, and I wore it. No, there are no pictures. Not if my kids know what's best for them!
Then my 9-year-old granddaughter wanted a high tea birthday party in which we all had to dress up in "fancy dresses".
I can't say that learning about fancy dress tea parties or Power Rangers influenced my writing, but I did take a break from writing to participate!
Your upcoming release seems a bit different from your other novels. While it still has a paranormal element, with the protagonist having visions of a killer, there is a murder she is trying to solve. How did writing this book differ from your previous novels?
Ordinarily, when I write I have no idea where the hero and heroine are going to take me. I may have a general idea of what I think the book is about and sometimes I'm even right!
But I've always been more of a "pantser" and written one page at a time on an adventure with my characters with everything revealing itself as we go.
With Murder at Sunrise Lake though, it's a murder mystery. I knew who did it before I even started. So, I did have to do some plotting with this book and that was very different for me. Most of the story was still organic, but I did have to have some strategy for the mystery in place along the way.
What were the books you read that resonated most with you as a child/adolescent?
I have always been a voracious reader even as a child. I loved Sherlock Holmes stories so much. I couldn't get enough of them. And I'd read them over and over.
I also loved, and still love Gene Stratton Porter. The Harvester was the first romance I ever read.
And I love classics like Jane Austen and Mary Stewart.
What's one of the most important things you'd like your readers to know about you? What defines you most as an author?
As an author I am meticulous about research, including primary sources. I include fact in my fiction wherever I can.
I also try to improve with each book. I try to improve overall, but I also like to target certain aspects of my writing to improve such as the villain and how to make the villain better, or communities and the feel of them, just some aspect that I want to improve on.
Your upcoming release, Murder at Sunrise Lake, appears to be a single title. Is there any chance this could turn into a series? 
In the sense a "series" is a group of books that carry over a theme or arc throughout, this isn't one. I don't intend to make this into a series. Having said that, I did fall in love with these characters and enjoyed writing this book. If readers are open to me writing more standalone suspense like this, I'd love to write more!
What's next for you? What are you working on now?
Right now, I'm working on a GhostWalker book titled Phantom Game which will be released in 2022. I love the topics that I've had to research for this particular book since it's new to me, which is exciting.
In the evenings I write Torpedo Ink books. Those guys give me a lot of trouble! So, I take my time and I do enjoy writing them. These are characters that really deserve their happy ending.
Thank you so much, Christine, for joining us today. We are so grateful you stopped by and answered our probing questions, and we look forward to reading Murder at Sunrise Lake!
Thank you so much for inviting me. I always appreciate having an opportunity to talk to readers.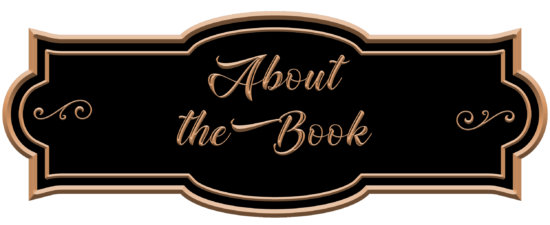 Publication Date: June 29, 2021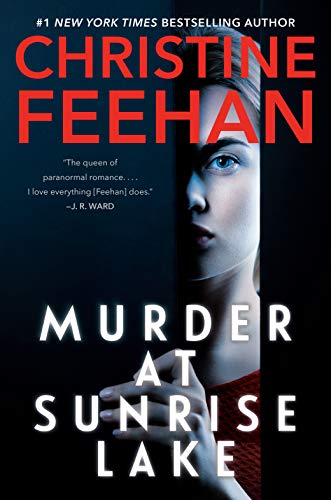 #1 New York Times bestselling author Christine Feehan reaches new heights of passion and suspense in this thrilling novel that takes readers deep into the California backcountry, where a woman is tormented by visions of a killer. 
It starts in her dreams. Hideous flashes from a nightmare only she can stop. Images of a murderer stalking the ones she cares about most…
Stella Harrison thought she got away from the traumas of her past. Running the Sunrise Lake resort high in the Sierra Nevada mountains has brought her peace, even though she doesn't truly share her quiet life with anyone. Not even Sam, the hired handyman that notices everything and always seems to know exactly what she needs.
Stella doesn't know anything about Sam's past, but somehow over the last two years his slow, steady presence has slipped past her defenses. Still, she knows she can't tell him about her recent premonitions. So far there's been no murder. No body. No way to prove what's about to happen without destroying the life she's built for herself.
But a killer is out there. And Stella knows that this time she'll do whatever it takes to stop him.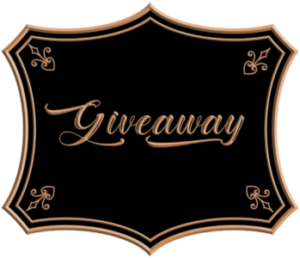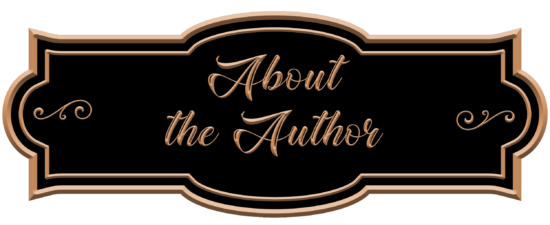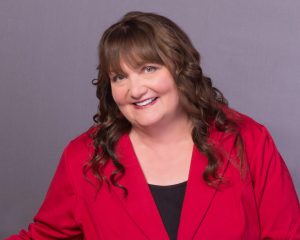 I live on the beautiful Northern California coast and draw much inspiration from the beauty around me. I've always been a writer, for as long as I remember. My sisters were forced to read all of my books from the time I could write a story on paper.
I love family. I love my brothers and sisters, my children, my grandchildren and my great grandchildren. My home was always full of kids and children give me so much joy.
I also love my "sisters of the heart", those friends who have supported me through my life, laughed with me, cried with me and loved me regardless of how crazy my life got. I am a strong supporter of women helping each other which is why I became a third degree black belt and taught self-defense to women who'd been abused.
I love people and dogs, good books and great coffee and I'm lucky to know just how blessed I am.