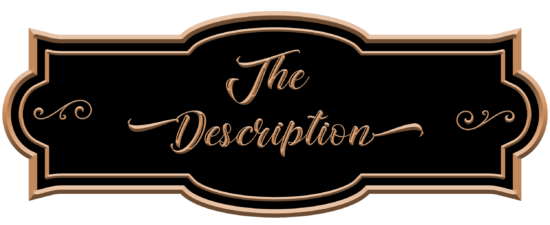 Publication Date: April 8, 2021
When Lizzy Hershberger turns fourteen, her schooling ends at eighth grade, and she has no choice but to leave home to work as an unpaid maid for another family. To avoid being rejected by her ultra-conservative Swartzentruber Amish family and community, Lizzy is forced to abandon her dreams because they are "too worldly." After being raped by an Amish deacon over two dozen times, Lizzy makes her first attempt at "jumping the fence" to pursue a non-Amish lifestyle. But without any modern life experience or education, Lizzy must decide whether the risks of this unpredictable and dangerous world are worth losing the ties to her Amish friends and family forever. Almost thirty years later, after she has created a new life for herself, her small community is rocked by disturbing sexual assault allegations. Lizzy must decide whether to keep silent for her newly-created family's sake or come forward against the church to advocate for the Amish children she left behind. In 2019, Lizzy Hershberger successfully brought her abuser to justice in an extraordinarily rare case addressing sexual abuse in the Amish church. She faced death threats and intense pressure to stop telling her story. Lizzy refused to back down, and she forged ahead to spark a national movement bringing awareness to the prevalence of sexual assault in isolated communities protected by religious liberties. This gripping true crime memoir reveals the truth behind one of America's most revered and secretive religious sects—hidden behind the blue curtains of the Amish lifestyle.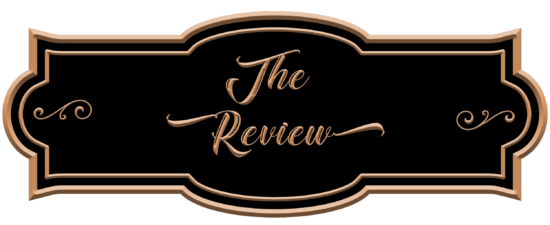 Behind Blue Curtains: A True Crime Memoir of an Amish Woman's Survival, Escape and Pursuit of Justice by Lizzy Hershberger was eye-opening in the crimes committed and how adults and those holding positions in the church or the members who looked the other way if not directly participating in the crimes themselves. The story had more darkness than light, and although I was able to read it in a few hours, I had to put it down several times and distance myself from the ugliness.
The story was a little confusing going back and forth from past to present and was choppy as a result. Lizzie is at the heart of the story, as is her family and extended family. Her mom is awful in her parenting skills and her dedication to her Amish roots and beliefs. It was sad to see the picture that was painted but heartwarming to see that Lizzie wanted to protect those who couldn't defend themselves. She had very few people she could count on and so many that tried to take advantage of her in both the Amish and English communities.
The pictures were unexpected, especially since the Amish don't like to have their photos taken. The diary entries were cold. The ending gave some closure but did any of it make a difference if it's still happening in their communities? The cover was apropos to the story.
The subject matter of Behind Blue Curtains is exceptionally disturbing, and it may have changed my perception of Amish life, and it may be difficult to enjoy the genre as I have in the past. However, it took great courage for Ms. Hershberger to bring the abuses to light and to fight against a patriarchal society that not only perpetuates these abuses but intimidates others into silence and capitulation. That is such a difficult system to fight against.
While this book may not be for everyone, I do think it did a great job highlighting hidden abuses within the Amish faithful. Abuse should always be called out wherever it lurks and should not be hidden. For this, Ms. Hershberger should be applauded.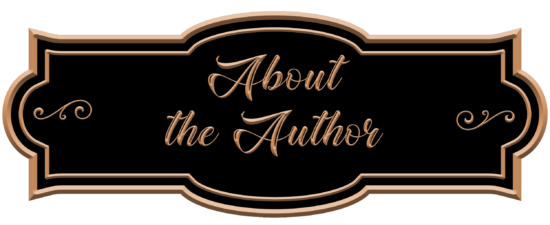 Lizzy Hershberger grew up Swartzentruber Amish in southern Minnesota, and still lives in Amish bluff country where she and her husband of 24 years raised four children.
Lizzy is the cofounder of Voices of Hope, a national support network for women, and speaks at their conventions and conferences. She has also served as president of her children's 4-H Club, the Saddle Club, and as an Awana Leader, and School Board member. She testified as a former Amish expert witness and helped win a major case for her county that resulted in a cleaner environment for the community.
Most recently, Lizzy's story was featured in the February 2020 issue of Cosmopolitan Magazine.
At 15, Lizzy was cast out of her strict Swartzenstruber Amish community for being the victim of sexual assault and set out to find a better life. Twenty-eight years later, she embarked on a search for her biological father and found herself on a journey that led to national news coverage, as well as a memoir, and most importantly, deep emotional and spiritual healing. Like many women, Lizzy spent a lifetime caring for others and ensuring her children would have a better life than her own. In 2017, when an injury forced her to slow down, Lizzy found her mother's diaries, then her own, and began to process memories she'd tried to leave behind. Yet she couldn't leave behind the Amish children in her community who are forced to abandon school for unpaid, live-in domestic work, and who still sit in church with known sexual abusers. Lizzy decided to come forward, and in 2019 Chriss Stutzmann, a deacon in the Amish church, was sentenced on charges of child sexual abuse.
Through telling her story, Lizzy has turned dark periods of suicidal episodes, deep depression and anxiety, into stepping stones of recovery, living in gratitude and opportunities to make a difference. Through sharing her story, she was able to release the old Amish habits and beliefs that no longer serve her while remaining grateful for the positive experiences Amish life provided, including a love for gardening, hiking, horseback riding, listening to thunder and rain, and reading. Lizzy's memoir, Behind Blue Curtains, was published by Nauset Press in March of 2021.