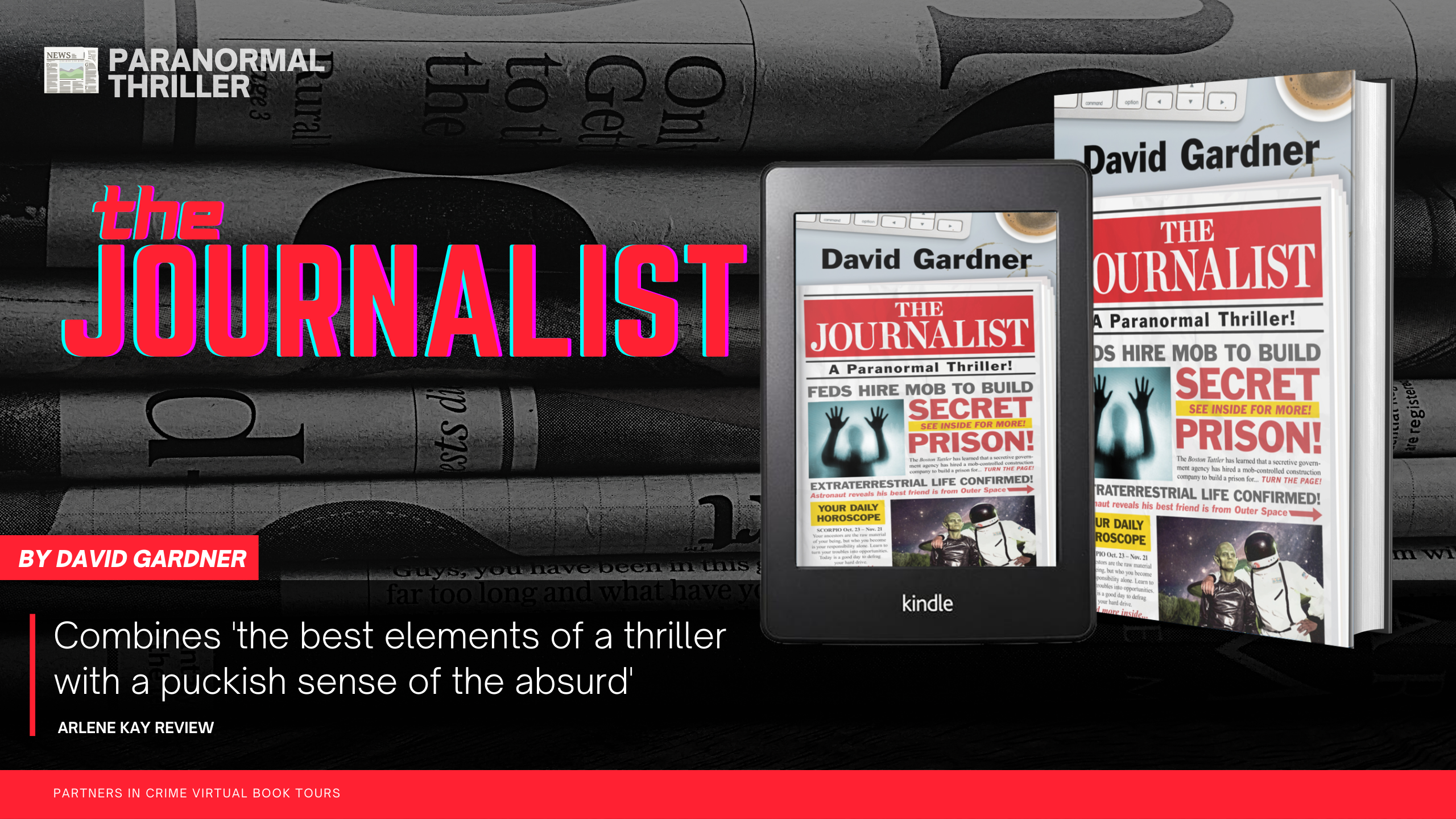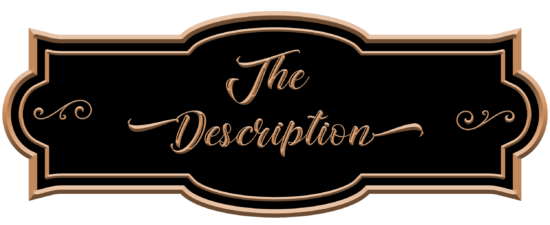 Publication Date: February 10, 2021
If Jeff can't save his ghostly ancestors from disappearing, so will he.
Writing for a cheesy Boston tabloid, Jeff Beekle fabricates a whimsical tale about a mob-built CIA prison for ghosts.
Which turns out to be true.
Now both the mob and the CIA have Jeff in their sights.
Even worse, Jeff discovers that his great-grandmother is an inmate and that she and the other spectral residents are being groomed as CIA spies. (And why not? They're invisible, draw no salary, and won't hop into bed with enemy agents.)
To his horror, Jeff learns that ancestors held too long in earthly captivity will vanish as if never born, taking with them all their descendants, which includes him.
Can Jeff outwit the mob and the CIA, free his ghostly ancestors, destroy the prison and save himself?

Ghosts, mobsters, and a secret CIA project threatening the lives of thousands? Now, this is a story I couldn't miss out on. In David Gardner's novel, The Journalist, we follow Jeff Beekle, a disgraced reporter at his lowest: writing about ghosts, aliens, and any other fabricated stories Jeff can think of. 
After writing a bogus story about a mob-built CIA prison, Jeff is visited by two men—mobsters to be exact. It turns out Jeff's fake story may have quite a bit more truth to it than he initially believed. And now, not only does the mob have Jeff in their sights, but a mysterious company, OASIS, is also right on his tail. Oh, and did I mention Jeff's dead ancestors are also giving him less than helpful advice ranging from dealing with his blackmailers ("shoot them" is a common solution from his great-great-grandfather) to his love life (great-grandmother suggests "being more suave," instead of tripping on his own feet)? 
Jeff quickly discovers there is much more to OASIS than meets the eye, a plot that will put him and thousands of others at risk of not just dying, but disappearing forever, never to have existed.
I am not going to lie, I was a little nervous picking up this book. So often, paranormal stories can be either amazing or less than ideal. In fact, I have only read a small handful that I can genuinely say were great stories. I can happily say I will be adding The Journalist to this list! It was very fun, fast-paced, and a breath of fresh air to the genre. 
The writing style was something I wasn't sure about at first. It was very blunt. To the point, sentences can often come across as serious and harsh. But Gardner was able to blend humor and heart into every word. I would laugh so much when he would describe something in a very matter-of-fact way and then throw in one line that you know you would be thinking in the exact same situation—a breath of levity exactly when it was needed. 
I loved that the book drew you in right at the beginning, introducing you to Hiram, Jeff's long-dead Great-Great Grandpa, within the first few pages, perfectly setting up the rest of the book. I really enjoyed the suspense, making you sweat a bit through the last few chapters, never really knowing exactly how things would turn out.
I can happily say that I would be excited to read another David Gardner book. The Journalist is an exciting paranormal thriller that I couldn't put down, and I would be happy to read many more stories about Jeff and his eccentric family.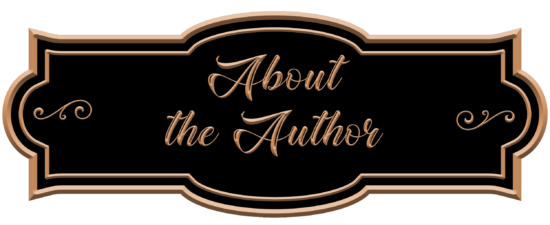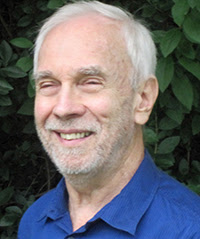 David Gardner grew up on a Wisconsin dairy farm, served in Army Special Forces and earned a Ph.D. in French from the University of Wisconsin. He has taught college, worked as a reporter and sold women's shoes.
He coauthored three programming books for Prentice Hall, wrote dozens of travel articles as well as too many mind-numbing computer manuals before happily turning to fiction.
He lives in Massachusetts with his wife, Nancy, also a writer. He hikes, bikes, messes with astrophotography and plays the keyboard with no discernible talent whatsoever.