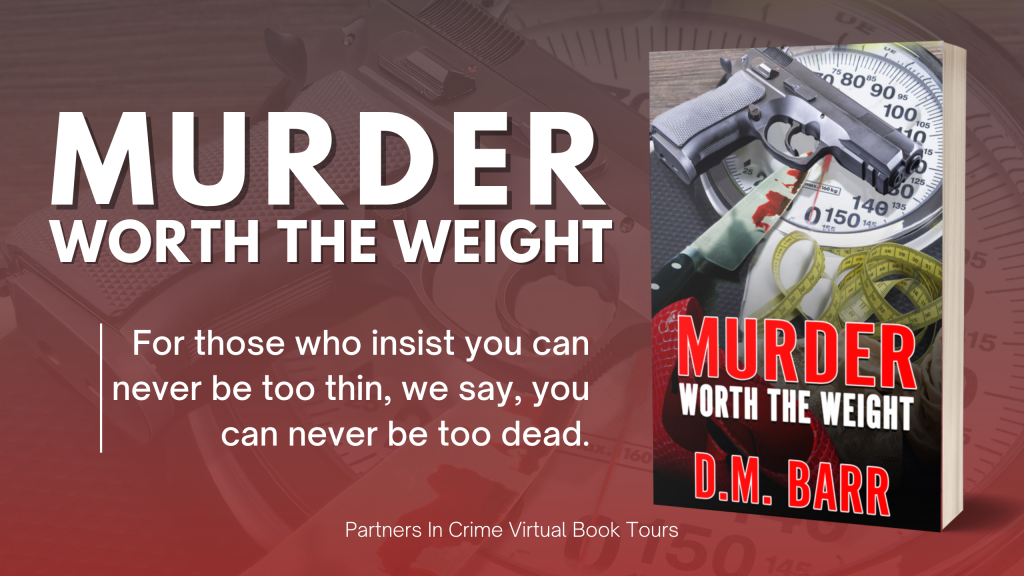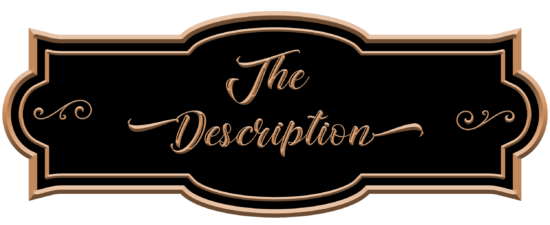 Publication Date: August 5, 2021
Whenever Terry Mangel's body acceptance revival meeting rolls into town, local diet execs and "fat shamers" turn up dead, often in grotesque, ironic ways. All single murders in small suburbs, no one's noticed a pattern, until rookie investigative reporter Camarin Torres takes a closer look.
Torres is a crusader against discrimination. She reluctantly accepts a job offered by handsome publisher Lyle Fletcher, a man with a vendetta, who sees the recent college grad as salvation for Trend, his fledgling fashion magazine. Torres, however, detests everything the publication stands for, and joins solely to transform its judgmental, objectifying content.
As an unexpected romance blossoms, the overconfident, justice-hungry reporter defies orders and infiltrates Mangel's world, only to find herself in the crosshairs of a vigilante group targeting the $60 billion diet industry. To this vindictive mob, murder is definitely worth the weight. But as Torres soon learns, unmasking the killer may save her life but shatter her heart: every clue seems to implicate Fletcher, her mercurial mentor and lover, as the group's mastermind.
Previously published as Slashing Mona Lisa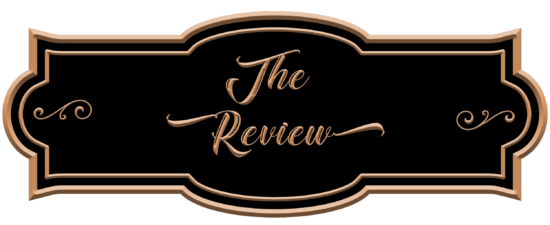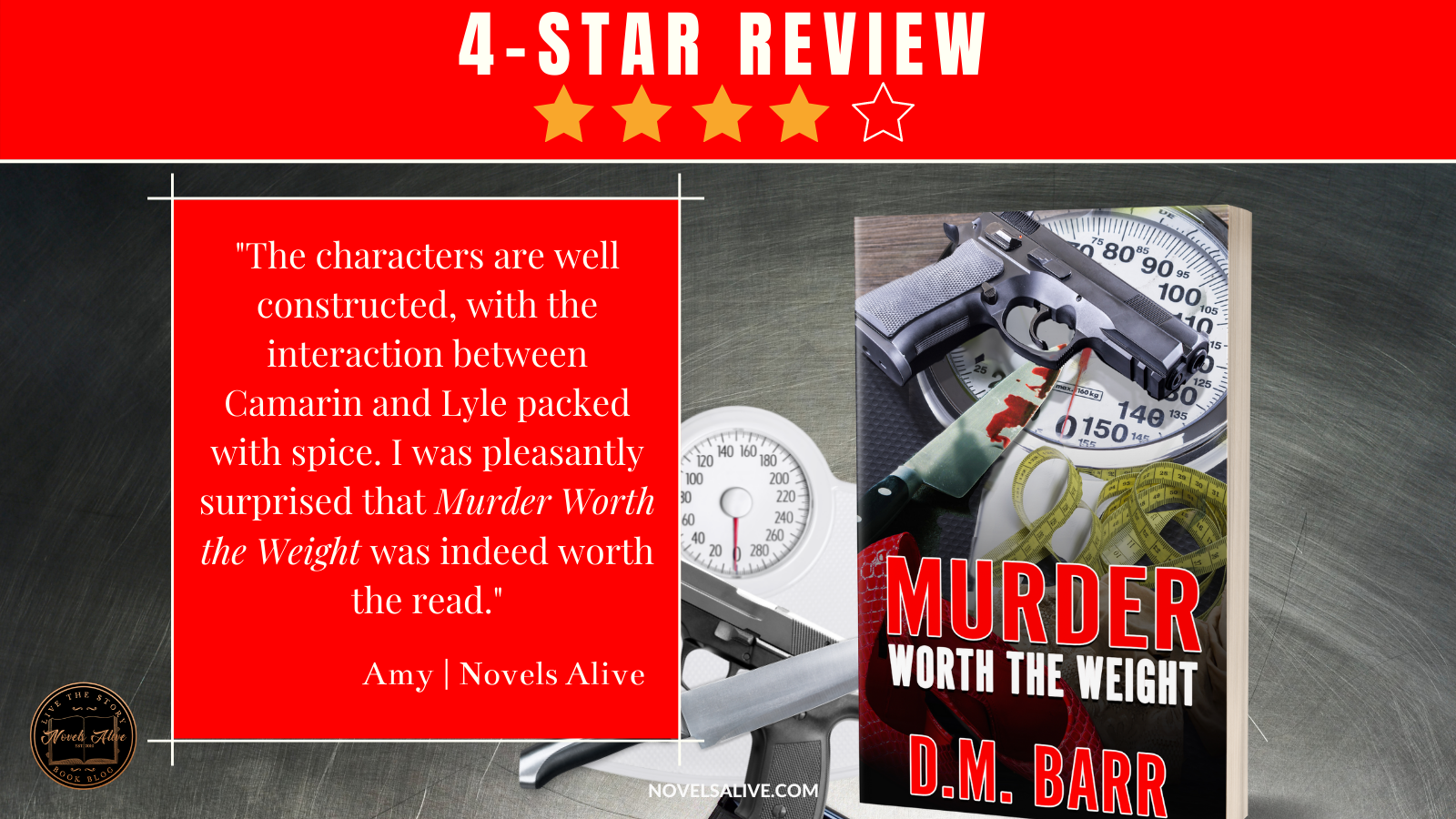 As a plus-size gal, I wasn't quite sure if I would make it past the prologue of D.M. Barr's new book, Murder Worth the Weight. The first two pages feature a scene with the owner of Blubber Be Gone and are jam-packed with all sorts of cutesy weight-related jargon.
However, there is much more to the story. The main character, Camarin Torres, is a budding investigative reporter who lands a job at a failing magazine. Camarin is a crusader of causes who happens to be passionate about eliminating body shaming. She's ready to find out who is behind the Blubber Be Gone murder.
The author juggles a murder investigation in the storyline and adds in some heat with a connection between Camarin and her new boss, Lyle Fletcher. Some twists and turns move the story in an unexpected direction, which adds to its appeal.
Add in a motivational speaker who draws large crowds with his "feel good" message, along with some clues from a series of murders, and there is a complicated mystery just begging to be solved. The only question is whether Camarin will put everything together before it is too late.
While the story contains a lot of moving parts, I was pleased with the final resolution. The characters are well constructed, with the interaction between Camarin and Lyle packed with spice. I was pleasantly surprised that Murder Worth the Weight was indeed worth the read.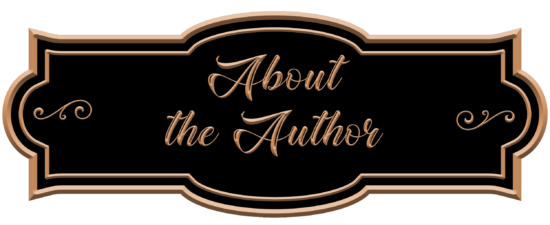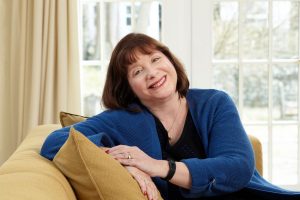 By day, a mild-mannered salesperson, wife, mother, rescuer of senior shelter dogs, competitive trivia player and author groupie, happily living just north of New York City. By night, an author of sex, suspense and satire. My background includes stints in travel marketing, travel journalism, meeting planning, public relations and real estate. I was, for a long and happy time, an award-winning magazine writer and editor. Then kids happened. And I needed to actually make money. Now they're off doing whatever it is they do (of which I have no idea since they won't friend me on Facebook) and I can spend my spare time weaving tales of debauchery and whatever else tickles my fancy. The main thing to remember about my work is that I am NOT one of my characters. For example, unlike as a real estate broker, I've never played Bondage Bingo in one of my empty listings. As a yo-yo dieter, I've never offed anyone at my local diet clinic. While I'm a bit paranoid, I've never suspected my husband of wanting to murder me for my inheritance. Well, that's not entirely true, but let's go with that for now. And while I've volunteered at senior centers, I've never mastered the hula hoop. But that's not to say I haven't wanted to…