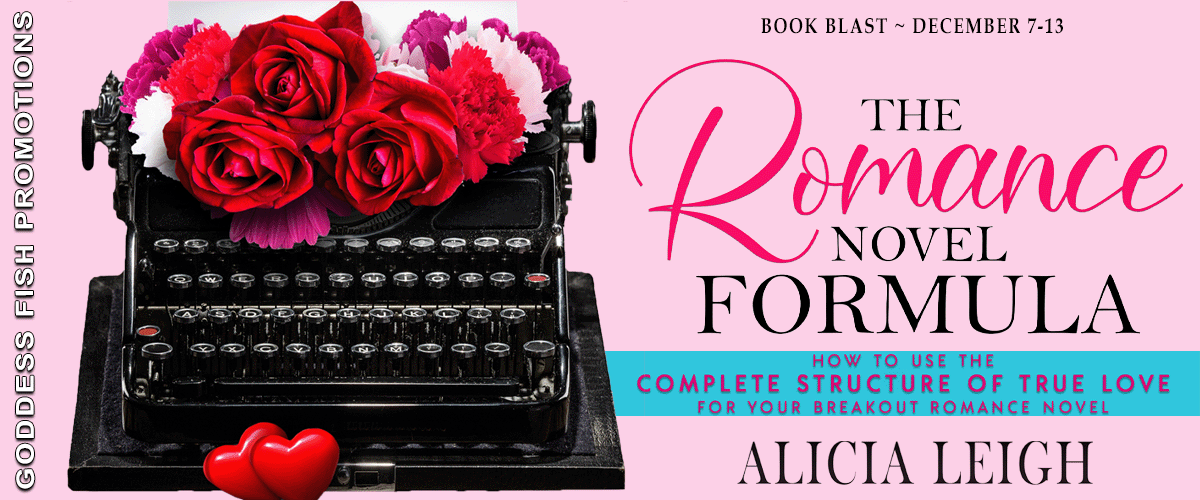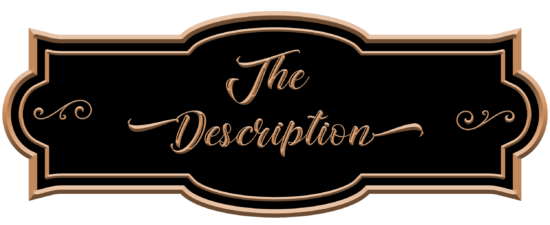 Publication Date: December 7, 2021
Is there a secret formula for writing a successful romance novel? Backed by research and professional expertise, The Romance Novel Formula provides everything you need to take you from idea to first draft of your breakout romance novel.
Join best-selling romance author and academic researcher, Alicia Leigh, as you discover:
*How to take your love interests on the "lovers' journey" – inclusive of ALL types of romantic relationships: ménage, alien, LGBTQI, polyamory, etc.
*A unique five-act structure to make your story easy to write and manage.
*The specific story "beats" exclusive to the romance genre (and which other books on writing typically exclude).
*The story and character arcs necessary to classify your book as romance.
*How to avoid stereotypes by focusing on archetypes.
*Popular romance tropes.
*Essential writing techniques.
*Advice on dialogue.
*The most common writing mistakes . . . and how to avoid them.
*Goal, motivation, and conflict.
*Fear, need, and flaw (what are they, and do you need them?).
*Much more!
Complete with checklists and over 30 writing exercises, The Romance Novel Formula is the new essential romance writing guide for aspiring and experienced writers, plotters and pantsers, and professional researchers.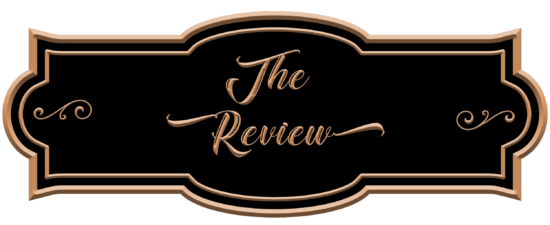 The Romance Novel Formula: How to Use the Complete Structure of True Love for Your Breakout Romance Novel is a thorough, well-organized guidebook for romance writers. The author, Alicia Leigh, explains in clear language the process of writing a romance novel. Many of the concepts are not original to her, but she blends information from some of the best writing sources into a cohesive, step-by-step guide. 
There is a detailed table of contents that lays out the components of the book. When aspiring authors enter the world of publishing, they encounter many terminologies that are assumed knowledge. This guide defines and explains much of that terminology and puts it in the correct context.
It is common for new writers to attend workshops that teach the craft of writing, sometimes paying a hefty fee to do so. The Romance Novel Formula is like a workshop in print. 
One of the vital aspects of the book is the worksheets and charts provided. Many other writing resources are cited, and readers are encouraged to learn from them. A glossary of terms would have been a welcome addition. 
If a writer has the proper self-motivation and diligence to work independently, The Romance Novel Formula is a tremendous resource.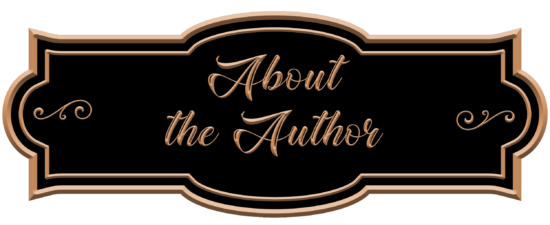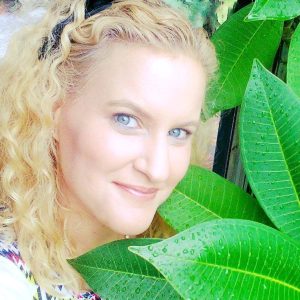 Alicia Leigh is a bestselling non-fiction author, international-selling romance author, identical triplet, writing coach, and hot chocolate addict.
She uses her postgraduate degrees in counseling from the Australian College of Applied Psychology and editing from Macquarie University to create believable, three-dimensional characters. Her certificates in forensic science and forensic anthropology from the University of Strathclyde add layers to the realistic crime elements in her stories. She has completed her master's degree in writing at Swinburne University and is currently embarking upon her PhD in Creative Arts (writing) at Central Queensland University.
When not writing, reading, coaching, studying, or enjoying nature, she can be found having fun with her three gorgeous children (plus one laid-back dog and one hypersensitive guinea pig).
She is active on social media and encourages readers and writers to interact with her there. She writes romantic fiction novels under the pseudonyms A.K. Leigh and Leigh Hatchmann.
You can become a "loveleigh" by visiting:
*Fall in love … with Leigh*

December 7:
1: Rogue's Angels
2: FUONLYKNEW
3: Mythical Books
4: Novels Alive
5: The Avid Reader
6: Welcome to My World of Dreams
7: Stormy Nights Reviewing & Bloggin'
December 8:
1: Literary Gold
2: Long and Short Reviews
3: Wendi Zwaduk – Romance to Make Your Heart Race
4: Westveil Publishing
5: Triquetra Reviews
6: Author C.A.Milson
7: The Salty Nomad
December 9:
1: Fabulous and Brunette
2: Kit 'N Kabookle
3: Wake Up Your Wild Side
4: It's Raining Books
5: Straight from the Library
6: The Faerie Review
December 10:
1: All the Ups and Downs
2: Hope. Dreams. Life… Love
3: Momma Says: To Read or Not to Read
4: Phoebe's Randoms
5: Let me tell you a story
6: Our Town Book Reviews
7: Lamon Reviews
December 13:
1: Novels Alive review
2: Deborah-Zenha Adams
3: Girl with Pen
4: Iron Canuck Reviews & More
5: Sandra's Book Club
6: The Key Of Love
7: Travel the Ages review