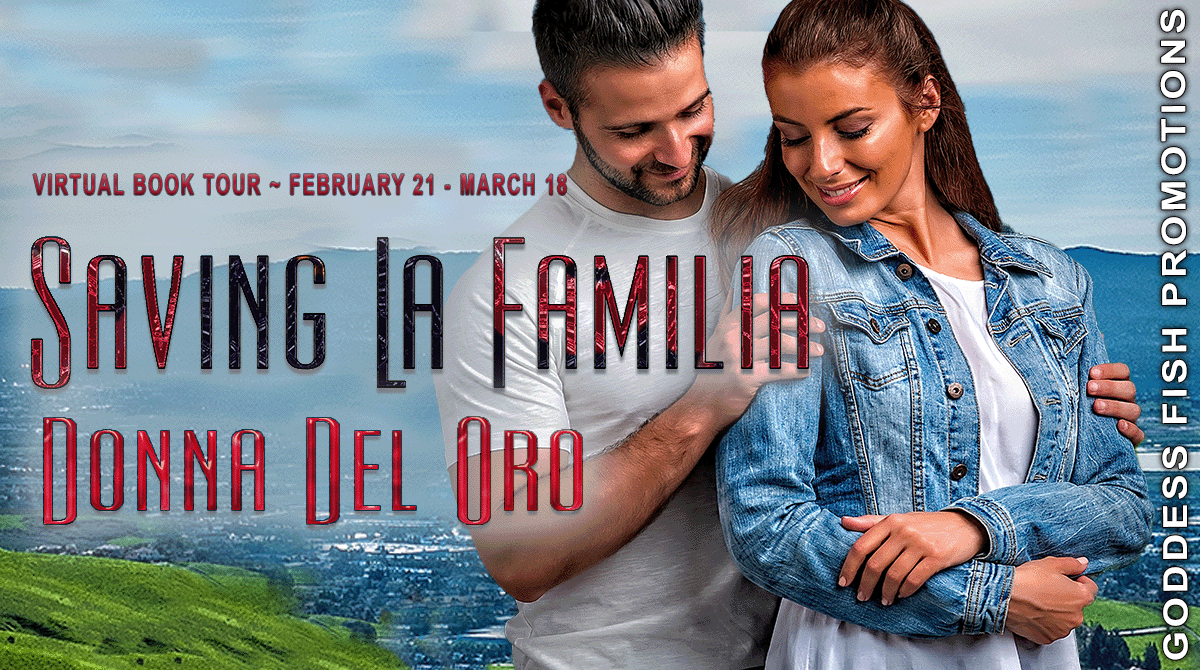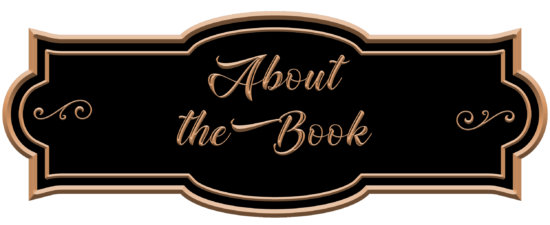 La Familia: Book 1
Publication Date: January 8, 2022
A romantic suspense comedy set in Silicon Valley, a young Latina teacher, Dina Salazar, is asked by her Mexican-born grandmother to rescue her cousins from a dangerous Mexican drug cartel. After all, her stern grandmother tells her, she is the "smart one" in the family. To do so, she has to recruit help from her hated ex-fiance. What's a girl to do when "la familia" calls?
SAVING LA FAMILIA by Donna Del Oro, about a latina teacher who's recruited by her Mexican-born grandmother to save her cousins from a dangerous Mexican drug cartel. It's a romantic-suspense comedy with many "buen dichos"!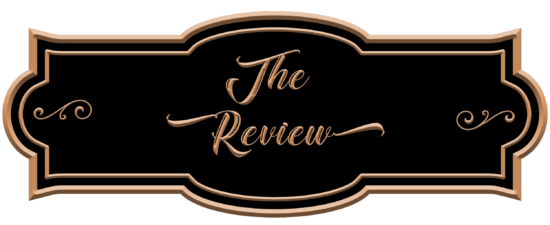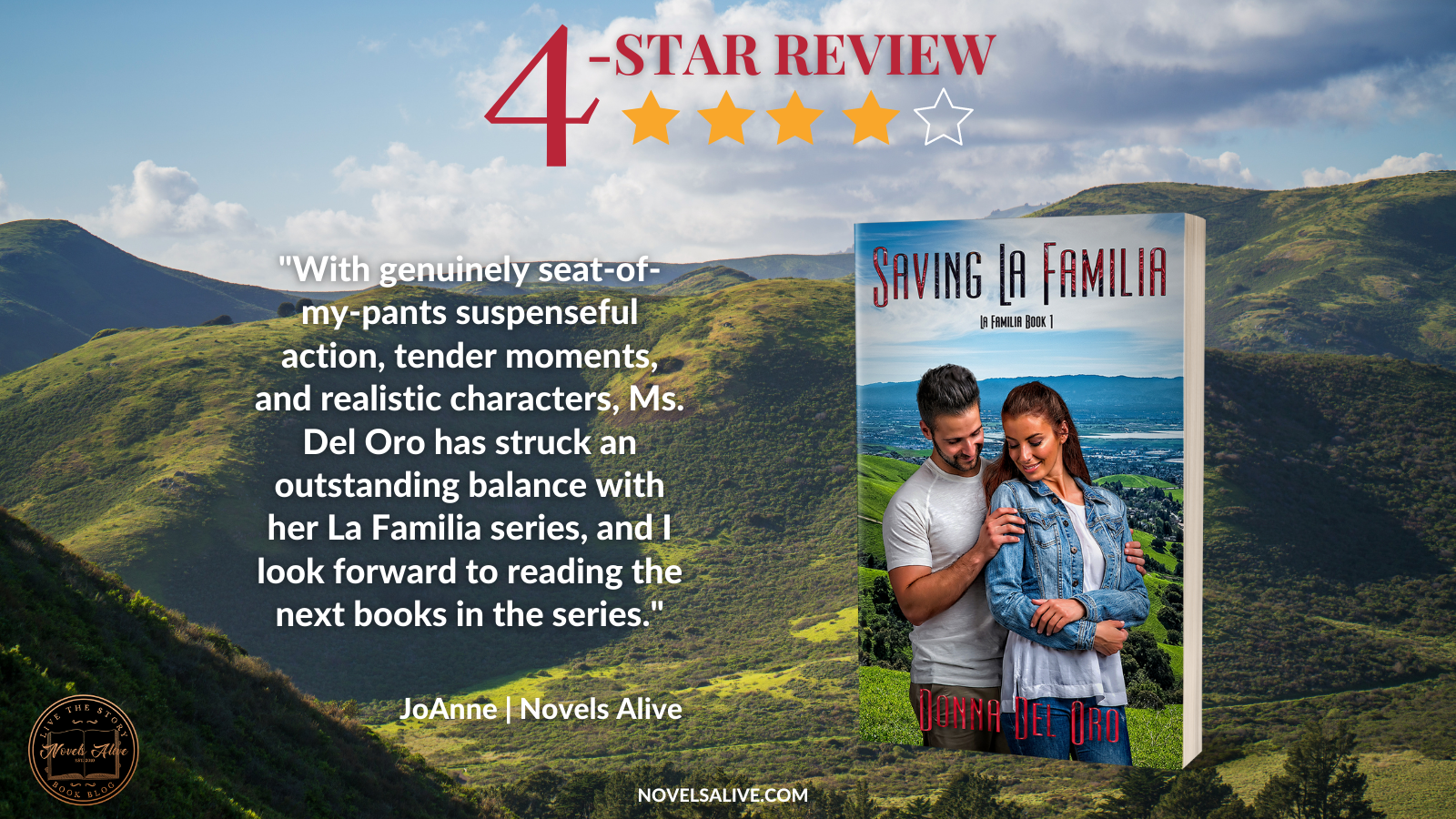 Saving La Familia by Donna Del Oro has a lot of action throughout. There were twists and turns to the story filled with Mexican-Americans and their culture, lots of secrets, past hurts, family and friends, jobs and businesses, successes and failures, drugs, cartels, family connections, loving, and love. It's also a chance at a second-chance romance for the main character, Dina. I love the sweetness of the cover, although there was some darkness throughout.
Saving La Familia is fast-paced and has several storylines woven together even when they don't seem to be. At the start of each chapter, there are quotes by different characters that shed some light on what's to come. 
The cultural details rounded out the story nicely. This is Dina's story through and through, and much of it deals with her relationships and interactions with her family, extended family, past boyfriend Rick, best friend Lisa, and others. Dina seems to be in over her head to help save a cousin and her son who lives in Mexico that she and the rest of the family didn't even know existed. But she wants to make her grandmother proud since the cousin Dina's grandmother's newfound granddaughter who needs help, and they're all caught up in a dangerous situation.
I loved how Dina and Rick's romance was portrayed and how Rick always seemed to be there for Dina's family. But is Rick worth a second shot after the way he treated Dina in the past? 
The family dynamics were realistically depicted. There was a lot of Spanish sprinkled throughout, which was translated for the reader. The villains were truly evil and added another layer to the story. 
There was nice closure as well as a hint of how their lives turned out. There were several happily ever afters. Ms. Del Oro is a new-to-me author. I hope to read some of her other romances and have added a few to my TBR pile.
With genuinely seat-of-my-pants suspenseful action, tender moments, and realistic characters, Ms. Del Oro has struck an outstanding balance with her La Familia series, and I look forward to reading the next books in the series.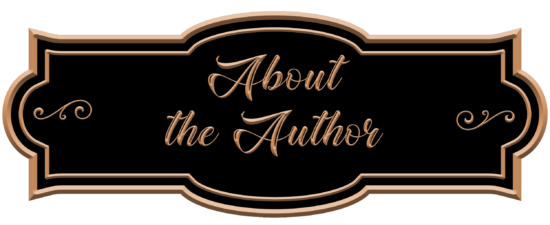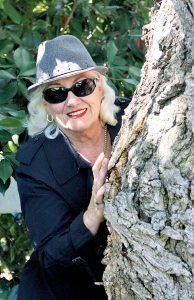 Donna Del Oro lives in Northern California with her husband and three cats. She taught high school and community college English classes for 30+ years and is now happily retired. When not doing research, writing novels, or reading voraciously, she travels and sings with the medal winning Sacramento Valley Chorus.
Donna is a member of Capitol Crimes, the Sacramento chapter of Sisters in Crime in addition to the Valleyrose chapter of the RWA. She has judged RITA entries and does developmental editing on the side. Two of her novels, Operation Familia and Born To Sing, have won national and international awards.

February 21: Romance Novel Giveaways
February 21: The Faerie Review
February 22: Literary Gold
February 23: Read Your Writes Book Reviews
February 23: The Pen and Muse Book Reviews
February 24: Momma Says: To Read or Not to Read
February 25: Viviana MacKade
February 25: Wendi Zwaduk – Romance to Make Your Heart Race
February 28: The Key Of Love
March 1: Archaeolibrarian – I Dig Good Books!
March 1: Christine Young
March 2: The Avid Reader – review only
March 3: FUONLYKNEW
March 3: fundinmental
March 4: Fabulous and Brunette
March 7: All the Ups and Downs
March 7: Lynn's Romance Enthusiasm
March 8: Maggie Blackbird
March 9: Candrel's Crafts, Cooks, and Characters
March 9: Iron Canuck Reviews & More
March 10: Novels Alive – review
March 11: Lisa Haselton's Reviews and Interviews
March 11: Cassidy's Bookshelves
March 14: Sandra's Book Club
March 15: Long and Short Reviews
March 15: Independent Authors
March 16: Westveil Publishing
March 17: Travel the Ages
March 17: Hope. Dreams. Life… Love
March 18: Harlie's Books – review