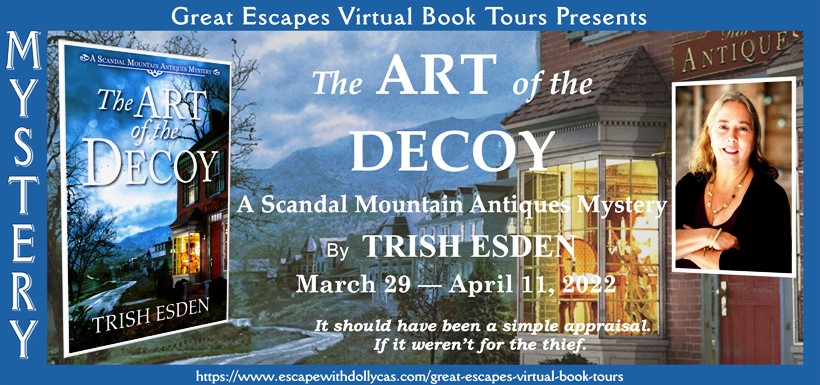 Trish Esden here. I'm thrilled that THE ART OF THE DECOY, the first Scandal Mountain Antiques Mystery is now hitting bookstore shelves. I also thought this might be the perfect time to offer a tour of the town the series was named after. Namely, Scandal Mountain, Vermont.
The town of Scandal Mountain is fictional, but everything that surrounds it—the towns, mountains, and lakes—are real places. Scandal Mountain is about an hour north of Burlington, east of St. Albans, and just south of the Canadian border. In the Victorian era, it was a thriving community thanks to the logging industry. Then, as its wealth diminished, so did the village. But it's on the rise again, with organic farms, quaint homes, and artsy storefronts drawing new families in search of an old-fashioned sense of home and community.
If you were to drive into Scandal Mountain from the south, the first business you'd see is Quickie's Quick Stop. All the locals go there for morning coffee and maple frosted donuts. Quickie's stocks some groceries and of course beer and snacks, but most people do their weekly shopping in one of the nearby larger towns or 'cities' as we call them in Vermont.
Next to Quickie's, a side street goes down to the old railroad yard. A lot of the buildings down there are deserted, though I hear someone's living in the old granary, and for nearly a decade the once abandoned feedstore has been the home of Fisher's Auction House. A lot of amazing antiques and art have passed through Fisher's auctions, and quite a number of shady dealings have happened in their parking lot.
If you return to the main street and drive past Quickie's, you'll come to the village green, bordered by the library, town museum, and Congregational Church. Behind the museum is a two-story tenement which is home to the Scandal Mountain Gazetteer owned by the infamous Lefebvre men—a grandfather, father, and son who work and live together. But I'm not going to say anything more about them. They come into play in the second book in the Scandal Mountain Antiques Mystery series.
The rest of the village is a mix of Victorian houses with elaborate gingerbread decorations, some restored and others in desperate need of repair. There are a few federal homes, dating back to not long after the town was settled in the 1780s. And, of course, there's the Jumping Café, a combination restaurant, bar, and reception hall. They host a lot of the town's wilder events as well as an outdoor flea market during the summer months.
My family's house and shop are down a side road and up a steep driveway. When you reach the top of the rise, the gardens and trees that surround our historic brick home make it look like you're driving into a Claude Monet painting. To the west, the gardens frame a breathtaking view of the entire Scandal Mountain Valley. I always feel a sense of being right where I belong as I drive in and park in front of the carriage barn that houses our shop—Scandal Mountain Fine Art and Antiques. The feeling gets even stronger as I take the walkway to our kitchen door and step inside.
When I return to Scandal Mountain at the beginning of THE ART OF THE DECOY, I have no intention of staying there forever. But it is the place of my heart, and I might just change my mind.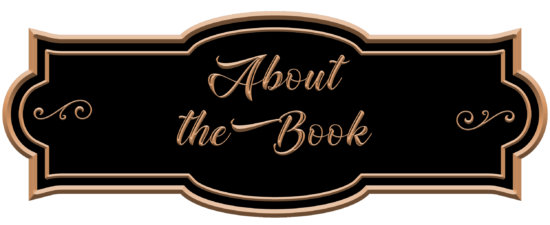 A Scandal Mountain Antiques Mystery: Book 1
Publication Date: April 5, 2022
After her mother is sent to prison for art forgery, Edie Brown returns to Northern Vermont to rebuild her family's fine art and antiques business. She's certain she can do it now that her mother is gone. After all, butting heads with her mom over bad business practices was what drove Edie away three years ago, including a screwup that landed Edie on probation for selling stolen property.
When Edie scores a job appraising a waterfowl decoy collection at a hoarder's farmhouse, she's determined to take advantage of the situation to rebuild the business's tarnished reputation and dwindling coffers. In lieu of payment, Edie intends to cherry-pick an exceptional decoy carved by the client's renowned Quebecoise folk artist ancestors. Only the tables turn when the collection vanishes.
Accused of the theft, Edie's terrified that the fallout will destroy the business and land her in prison next to her mom. Desperate, she digs into the underbelly of the local antiques and art world. When Edie uncovers a possible link between the decoy theft and a deadly robbery at a Quebec museum, she longs to ask her ex-probation officer, and ex-lover, for help. But she suspects his recent interest in rekindling their romance may hide a darker motive.
With the help of her eccentric uncle Tuck and Kala, their enigmatic new employee, Edie must risk all she holds dear to expose the thieves and recover the decoys before the FBI's Art Crime Team or the ruthless thieves themselves catch up with her.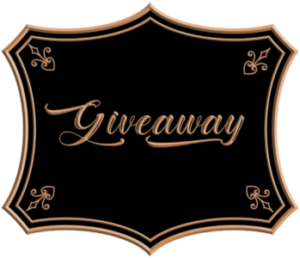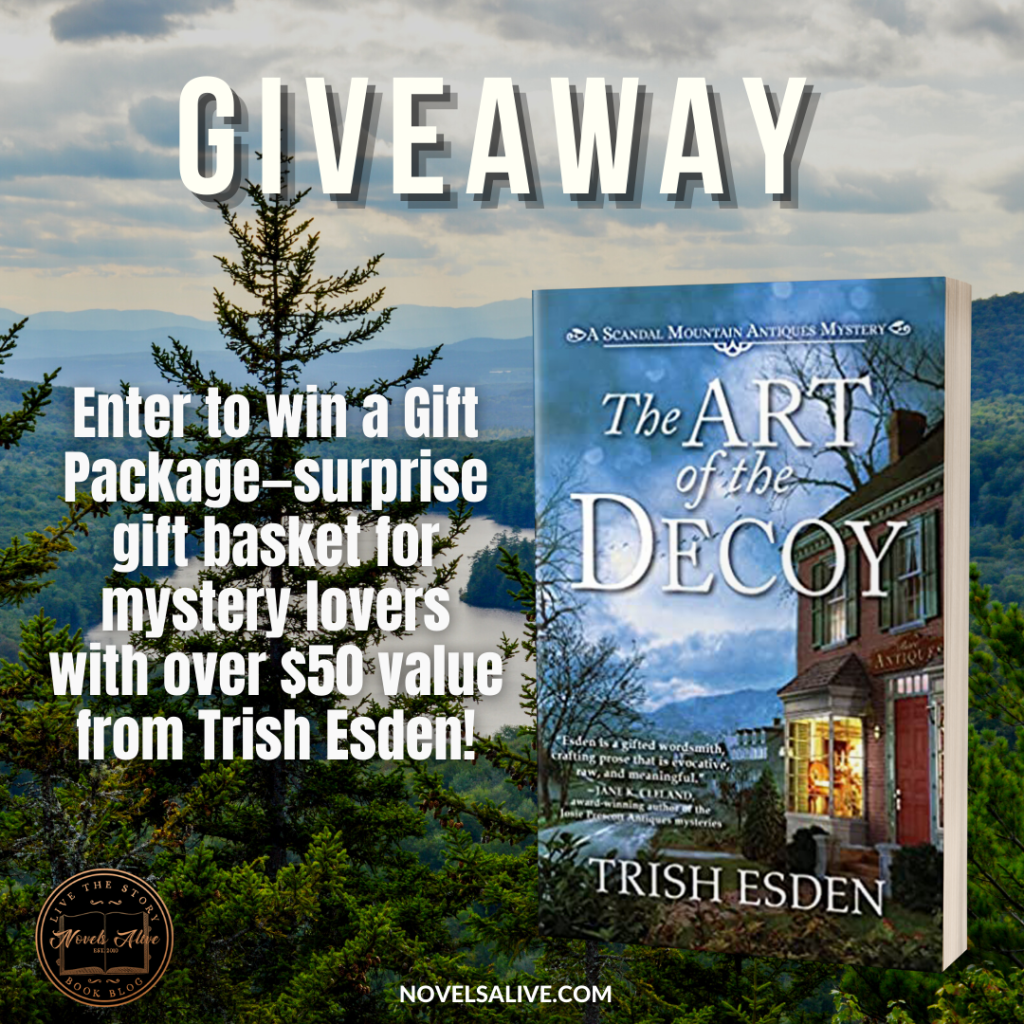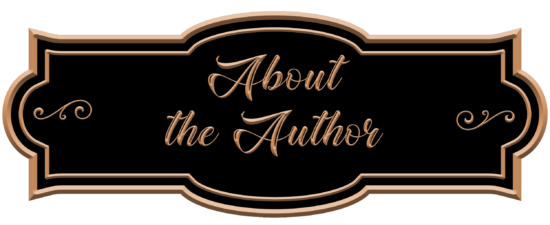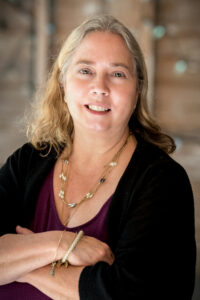 Trish Esden loves museums, gardens, wilderness, dogs, and birds, in various orders depending on the day. She lives in northern Vermont where she deals antiques with her husband, a profession she's been involved with since her teens. Don't ask what her favorite type of antique is. She loves hunting down old bottles and rusty barn junk as much as she enjoys fine art and furnishings.

March 29 – Novels Alive – GUEST POST
March 29 – Mysteries with Character – AUTHOR INTERVIEW
March 30 – The Avid Reader – REVIEW, RECIPE
March 30 – Ruff Drafts – AUTHOR INTERVIEW  
March 31 – Elizabeth McKenna – Author – SPOTLIGHT
March 31 – Christy's Cozy Corners – GUEST POST
April 1 – Celticlady's Reviews – SPOTLIGHT
April 1 – Christa Reads and Writes – SPOTLIGHT
April 2 – Books a Plenty Book Reviews – REVIEW, CHARACTER INTERVIEW
April 2 – FUONLYKNEW – SPOTLIGHT
April 3 – Nellie's Book Nook – REVIEW
April 3 – #BRVL Book Review Virginia Lee Blog – SPOTLIGHT
April 4 – Novels Alive – REVIEW
April 4 – Baroness Book Trove – SPOTLIGHT
April 5 – I Read What You Write – GUEST POST
April 5 – fundinmental – SPOTLIGHT
April 6 – Maureen's Musings – SPOTLIGHT
April 6 – Sapphyria's Book Reviews – SPOTLIGHT
April 7 – Escape With Dollycas Into A Good Book – GUEST POST
April 7 – Lady Hawkeye – SPOTLIGHT
April 8 – Ascroft, eh? – AUTHOR INTERVIEW
April 9 – MJB Reviewers – SPOTLIGHT
April 10 – Brooke Blogs – SPOTLIGHT
April 10 – Rosepoint Publishing – REVIEW
April 11 – Melina's Book Blog – REVIEW