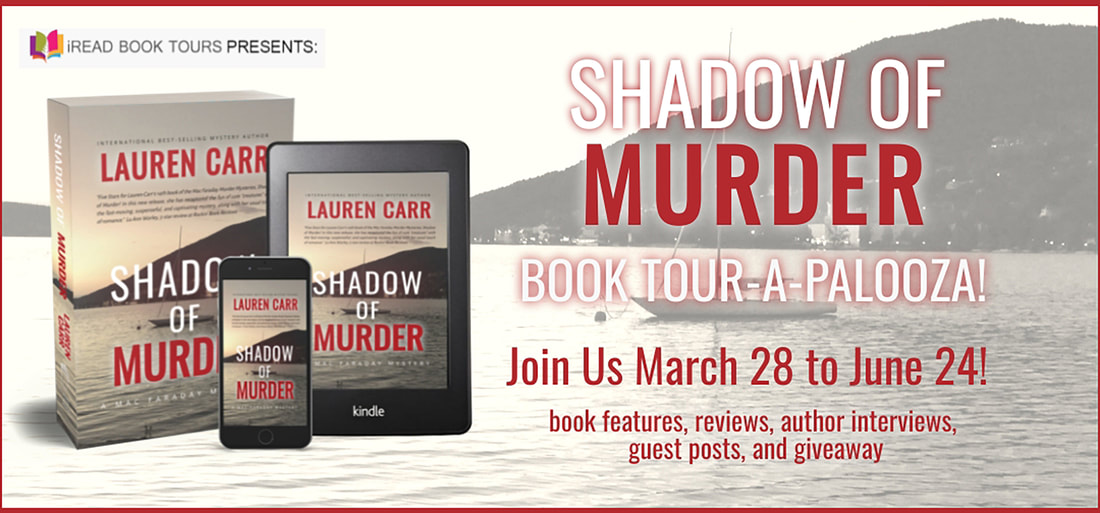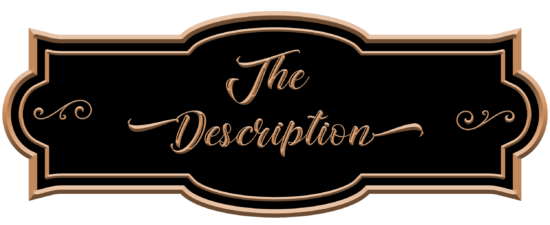 Mac Faraday Mystery: Book 1
Publication Date: June 23, 2010
"Lauren Carr's books are never boring, that's for sure. They entertain, give us a good mystery to dig into, keep the reader guessing, give us a few good laughs and make us eager for the next book. Warning: Lauren Carr's series are addictive, so be ready to read more than just one book!" – Laura Fabiani, Library of Clean Reads
"She is an amazing author that draws you into the story, makes you fall in love with the characters (they feel like family!) and keeps you guessing right to the very end." – The Working Mommy Journal
"Lauren Carr does a good job of moving the quirky storyline along nicely with an abundance of witty dialogue. And you have no idea who the good guys are and who the bad guys are until the end." – Every Free Chance Book Reviews
The worst day of Mac Faraday's life would become a new beginning.
After a messy divorce hearing, the last person that Mac wanted to see was another lawyer. Yet, this one wore the expression of a child bursting to the secret: Mac Faraday was the heir to undreamed of fortunes, which were about to lead him to the birthplace of America's Queen of Mystery and a case that will unfold like one of her famous whodunits.
Soon after she moves to Deep Creek Lake, Maryland, Katrina Singleton learns that life in an exclusive lakeside resort is not all good. For some unknown reason, a strange man calling himself "Pay Back" begins stalking her. When Katrina is found strangled all evidence points to her terrorist, who is nowhere to be found.
Three months later, the file on her murder is still open when Mac Faraday, sole heir to his unknown birth mother's home and fortune, moves into the estate next door. Little does he know as he drives up to Spencer Manor that he is driving into a closed gate community that is hiding more suspicious deaths than his DC workload as a homicide detective.
With the help of his late mother's journal, this retired detective turns private investigator to pick up where the local police have left off to follow the clues to Katrina's killer.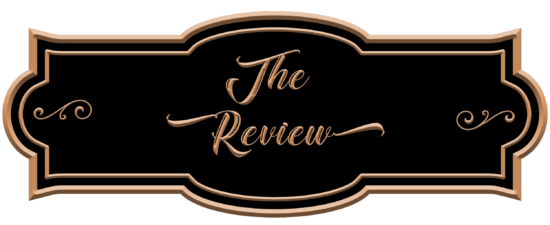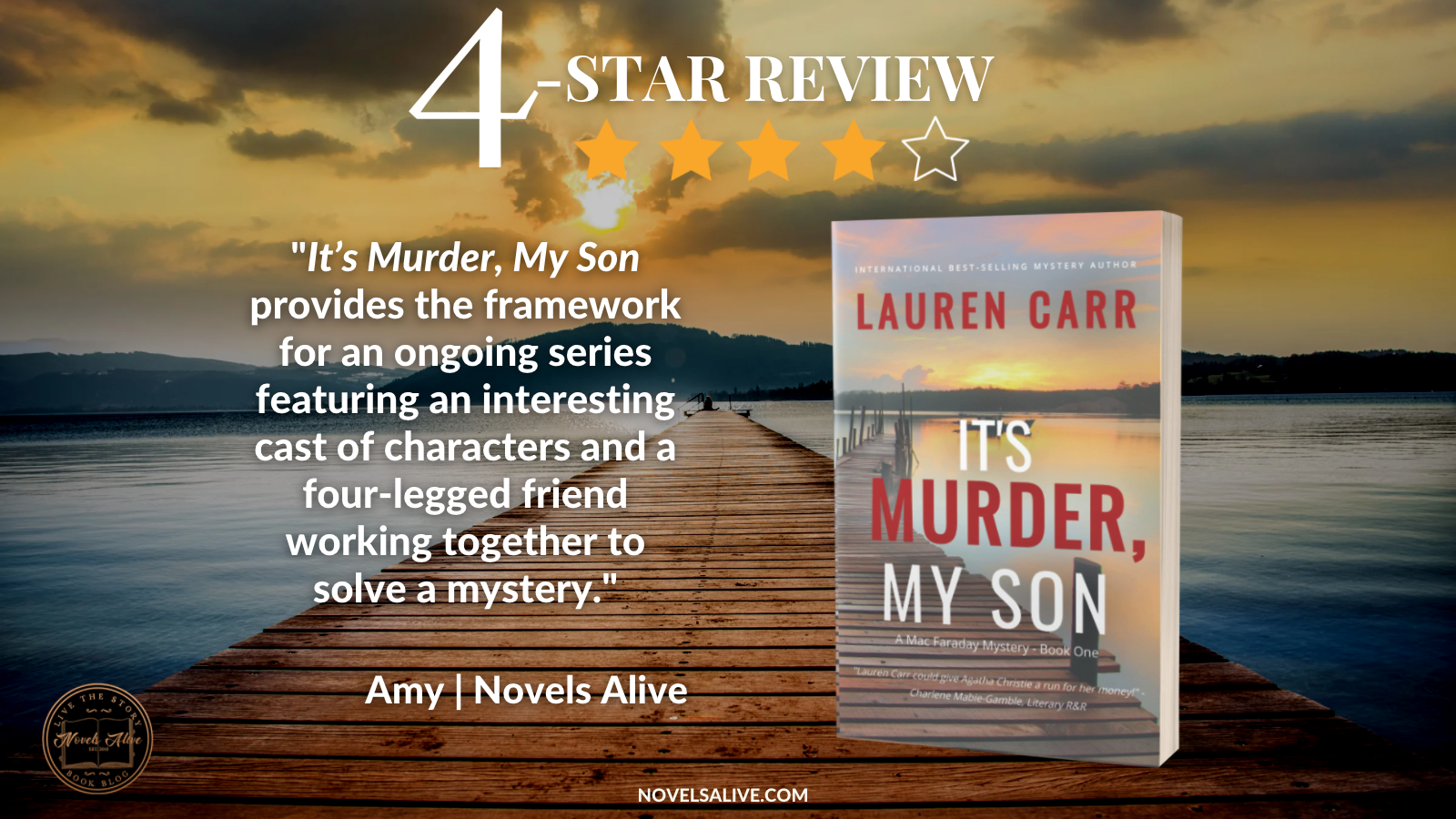 It's Murder, My Son is where author Lauren Carr first introduces retired detective Mac Faraday. Fourteen books later, he is still solving mysteries with a zany cast of characters at his side.
The story opens on what could be described as both the worst day and the best day of Faraday's life. His wife has left him and taken everything, but he inherits $270 million and an estate from his birth mother, a famous mystery writer. As Faraday and his newly inherited dog, Gnarly, settle into the estate on Deep Creek Lake, he finds himself involved in investigating the murder of his next door neighbor.
To kick off the story, the author provides a helpful list introducing the cast of characters. While Faraday is an experienced investigator, the series doesn't quite fit the description as a cozy mystery. However, it shares many of the same characteristics. The author drops clues along the way to help readers try to determine the culprit.
Aside from the "who-dun-it" component, the story stands out because of the unique characters and the role they play in the story. Packed with humorous encounters along the way, Faraday and his pals are racing against a mounting body count to put the clues together.
It's Murder, My Son provides the framework for an ongoing series featuring an interesting cast of characters and a four-legged friend working together to solve a mystery.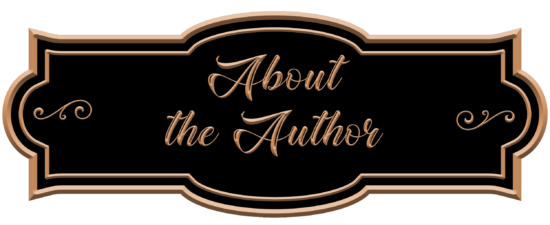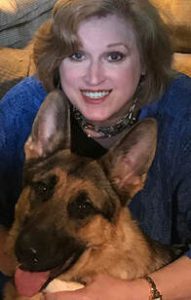 Lauren Carr is the international best-selling author of the Mac Faraday, Lovers in Crime, and Thorny Rose Mysteries—over twenty titles across three fast-paced mystery series filled with twists and turns!
Book reviewers and readers alike rave about how Lauren Carr's seamlessly crosses genres to include mystery, suspense, romance, and humor.
Lauren is a popular speaker who has made appearances at schools, youth groups, and on author panels at conventions. She lives with her husband, and three dogs on a mountain in Harpers Ferry, WV.

March 28 –Mystery Review Crew – book series spotlight / guest post / giveaway
March 28 –Cover Lover Book Review – book series spotlight / giveaway
March 29 –Olio by Marilyn – book review of IT'S MURDER, MY SON / giveaway
​March 29 – My Journey Back – book spotlight / book excerpt
March 29 – Rockin' Book Reviews – book review of SHADOW OF MURDER / guest post / giveaway
March 30 –Literary Flits – book review of SHADOW OF MURDER / giveaway
Mar 30 –Olio by Marilyn – book review of SHADOW OF MURDER / giveaway
Mar 30 –Olio by Marilyn – book spotlight of SHADOW OF MURDER / author interview / giveaway
March 31 – My Reading Journeys – book review of SHADOW OF MURDER / giveaway
April 1 – Kam's Place – book spotlight of SHADOW OF MURDER
April 4 – Kam's Place – book spotlight of IT'S MURDER, MY SON
April 4 – Rockin' Book Reviews – audiobook review of IT'S MURDER, MY SON / giveaway
April 5 –Literary Flits – book review of SHADES OF MURDER / giveaway
April 6 –Leels Loves Books – book review of SHADOW OF MURDER / giveaway
April 7 – Kam's Place – book spotlight of OLD LOVES DIE HARD, SHADES OF MURDER, BLAST FROM THE PAST
April 7 – Rockin' Book Reviews – audiobook review of OLD LOVES DIE HARD / giveaway
April 8 –Nighttime Reading Center – audiobook review of SHADES OF MURDER / giveaway
April 11 –Kam's Place – book spotlight of THE MURDERS AT ASTAIRE CASTLE, THE LADY WHO CRIED MURDER, TWELVE TO MURDER
April 12 – Book Corner News and Reviews – book series spotlight / giveaway
April 13 –Rockin' Book Reviews – audiobook review of SHADES OF MURDER / giveaway
April 14 – My Reading Journeys – book review of TWELVE TO MURDER / giveaway
April 15 – Gina Rae Mitchell – book review of IT'S MURDER, MY SON / giveaway
April 15 – Kam's Place – book spotlight of A WEDDING AND A KILLING, OPEN SEASON FOR MURDER
April 19 – Rockin' Book Reviews – audiobook review of BLAST FROM THE PASST / giveaway
April 19 – Library of Clean Reads – book review of SHADOW OF MURDER / giveaway
April 20 – Bound 4 Escape – book review of OLD LOVES DIE HARD / giveaway
April 20 – Novels Alive – book review of IT'S MURDER, MY SON / giveaway
April 21 – My Reading Journeys – book review of A WEDDING AND A KILLING / giveaway
April 21 – Rockin' Book Reviews – book review of THE MURDERS AT ASTAIRE CASTLE / giveaway
April 22 –Book Corner News and Reviews – book review of SHADOW OF MURDER / guest post / giveaway
April 25 – Novels Alive – book review of OLD LOVES DIE HARD / giveaway
April 26 –Literary Flits – book review of THE MURDERS AT ASTAIRE CASTLE / giveaway
April 26 – Books for Books – audiobook review of OLD LOVES DIE HARD
April 27 – Rockin' Book Reviews – audiobook review of THE LADY WHO CRIED MURDER / giveaway
April 28 – Novels Alive – book review of SHADES OF MURDER / giveaway
April 29 – Nighttime Reading Center – audiobook review of THE LADY WHO CRIED MURDER / giveaway
April 29 – Gina Rae Mitchell – audiobook review of OLD LOVES DIE HARD/ giveaway
May 2 – My Fictional Oasis – audiobook review of OLD LOVES DIE HARD / giveaway
May 3 – Dab of Darkness Audiobook Reviews – audiobook review of A WEDDING AND A KILLING / giveaway
May 3 – Books for Books – audiobook review of SHADES OF MURDER
May 4 – Kam's Place – book spotlight of THREE DAYS TO FOREVER
May 4 – Literary Flits – book review of TWELVE TO MURDER / giveaway
May 5 –Kam's Place – book spotlight of CANCELLED VOWS
May 5 – Novels Alive – book review of BLAST FROM THE PAST / giveaway
May 6 – My Fictional Oasis – audiobook review of SHADES OF MURDER / giveaway
May 6 – Kam's Place – book spotlight of CANDIDATE FOR MURDER and CRIMES PAST
May 9 – Splashes of Joy – audiobook review of OLD LOVES DIE HARD / giveaway
May 9 – Books for Books – audiobook review of TWELVE TO MURDER
May 10 – Celticlady's Reviews – book series spotlight / giveaway
May 10 – Novels Alive – book review of MURDERS AT ASTAIRE CASTLE / giveaway
May 11 – Locks, Hooks and Books – book review of THE MURDERS AT ASTAIRE CASTLE / giveaway
May 11 – My Fictional Oasis – audiobook review of THE LADY WHO CRIED MURDER / giveaway
May 12 – Rockin' Book Reviews – audiobook review of TWELVE TO MURDER / giveaway
May 16 – Novels Alive – book review of THE LADY WHO CRIED MURDER / giveaway
May 16 – Hall Ways Blog – audiobook review of SHADOW OF MURDER / giveaway
May 16 – Books for Books – audiobook review of A WEDDING AND A KILLING
May 17 – Locks, Hooks and Books – book review of A WEDDING AND A KILLING / giveaway
May 18 – Dab of Darkness Audiobook Reviews – audiobook review of OPEN SEASON FOR MURDER / giveaway
May 18 – My Fictional Oasis – audiobook review of A WEDDING AND KILLING / giveaway
May 19 – Deborah-Zenha Adams – book series spotlight / author interview / giveaway
May 19 – Library of Clean Reads – book review of OLD LOVES DIE HARD / giveaway
May 20 – Nighttime Reading Center – audiobook review of A WEDDING AND A KILLING / giveaway
May 20 – Bound 4 Escape – book review of BLAST FROM THE PAST / giveaway
May 23 – Rockin' Book Reviews – book review of A WEDDING AND A KILLING / giveaway
May 23 – Books for Books – audiobook review of OPEN SEASON FOR MURDER
May 24 – Mostly Mystery Reviews – book review of IT'S MURDER, MY SON / giveaway
May 24 – Novels Alive – book review of TWELVE TO MURDER / giveaway
May 25 – Locks, Hooks and Books – book review of SHADOW OF MURDER / giveaway
May 25 – My Fictional Oasis – audiobook review of THREE DAYS TO FOREVER / giveaway
May 26 – Dab of Darkness Audiobook Reviews – audiobook review of CANCELLED VOWS / giveaway
May 27 –Bound 4 Escape – book review of THE LADY WHO CRIED MURDER / giveaway
May 27 – Books for Books – audiobook review of CANCELLED VOWS
May 31 –Jazzy Book Reviews – book series spotlight / guest post / giveaway
June 1 – fundinmental – book review of SHADOW OF MURDER / giveaway
June 1 – Books for Books – audiobook review of CANDIDATE FOR MURDER
June 2 – Mostly Mystery Reviews – book review of SHADOW OF MURDER / guest posts / giveaway
June 2 – Novels Alive – book review of A WEDDING AND A KILLING / giveaway
June 3 – Rockin' Book Reviews – audiobook review of OPEN SEASON FOR MURDER / giveaway
June 3 – My Fictional Oasis – audiobook review of CANCELLED VOWS / giveaway
June 6 –Bound 4 Escape – book review of  TWELVE TO MURDER / giveaway
June 6 – Books for Books – audiobook review of CRIMES PAST
June 7 – Splashes of Joy – audiobook review of SHADES OF MURDER / giveaway
June 7 – Novels Alive – book review of THREE DAYS TO FOREVER / giveaway
June 8 – The Page Ladies – audiobook review of SHADOW OF MURDER / giveaway
June 9 – Dab of Darkness Audiobook Reviews – audiobook review of SHADOW OF MURDER / giveaway
June 9 – Bound 4 Escape – book review of  A WEDDING AND A KILLING / giveaway
June 10 – Nighttime Reading Center – audiobook review of SHADOW OF MURDER / giveaway
June 10 – Books for Books – audiobook review of SHADOW OF MURDER
June 13 – My Fictional Oasis – audiobook review of SHADOW OF MURDER / giveaway
June 13 – ​Rockin' Book Reviews – book review of CANDIDATE FOR MURDER / giveaway
June 14 – Bound 4 Escape – book review of  OPEN SEASON FOR MURDER / giveaway
June 14 – Novels Alive – book review of OPEN SEASON FOR MURDER / giveaway
June 15 – Bound 4 Escape – book review of SHADOW OF MURDER / giveaway
June 16 –Literary Flits – book review of THREE DAYS TO FOREVER / giveaway
June 17 – Novels Alive – book review of CANCELLED VOWS / giveaway
June 20 – Splashes of Joy – audiobook review of SHADOW OF MURDER / giveaway
June 21 – Novels Alive – book review of CANDIDATE FOR MURDER / giveaway
June 22 – Gina Rae Mitchell – audiobook review of SHADOW OF MURDER / guest post / giveaway
June 23 – Novels Alive – book review of CRIMES PAST / giveaway
June 24 – Adventurous Jessy – book review of SHADOW OF MURDER / giveaway
June 24 – Rockin' Book Reviews – book review of CRIMES PAST / giveaway
June 24 – Novels Alive – book review of SHADOW OF MURDER / giveaway