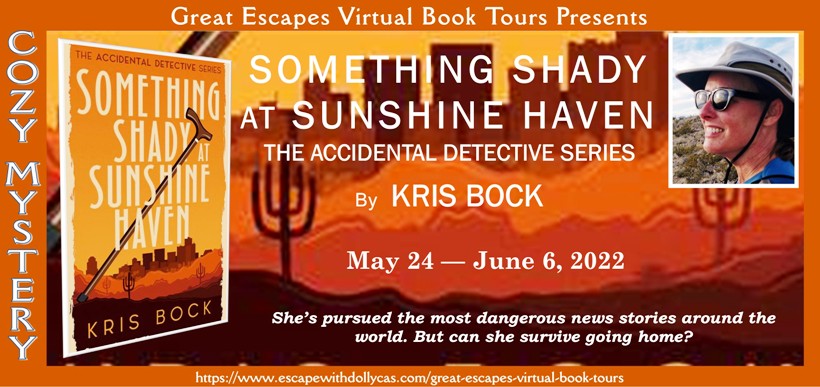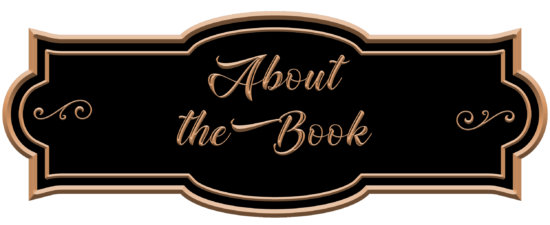 The Accidental Detective: Book 1
Publication Date: April 7, 2022
She's pursued the most dangerous news stories around the world. But can she survive going home?
Injured in a bombing, war correspondent Kate Tessler returns to her hometown in Arizona to recover. For the first time in her life, she's starting to feel her age of nearly fifty despite living like a teenager again: staying in her childhood bedroom with only a cat for company, trying to understand why her sister resents her so much, and running into people who still refer to her as Kitty. The hardest part? Seeing her once-sharp and witty mother stuck in an Alzheimer's unit.
When an old friend asks her to investigate suspicious deaths at the nursing home, Kate limps into action. Is a self-appointed "Angel of Mercy" killing patients to end their suffering? Are family members hastening their inheritance? Is an employee extorting money and removing the witnesses? Kate uses her journalism skills to track clues, but the puzzle pieces simply won't fit.
If Kate can't uncover the truth quickly, her mother could be next on the killer's list.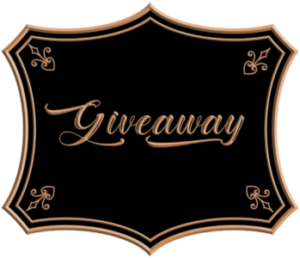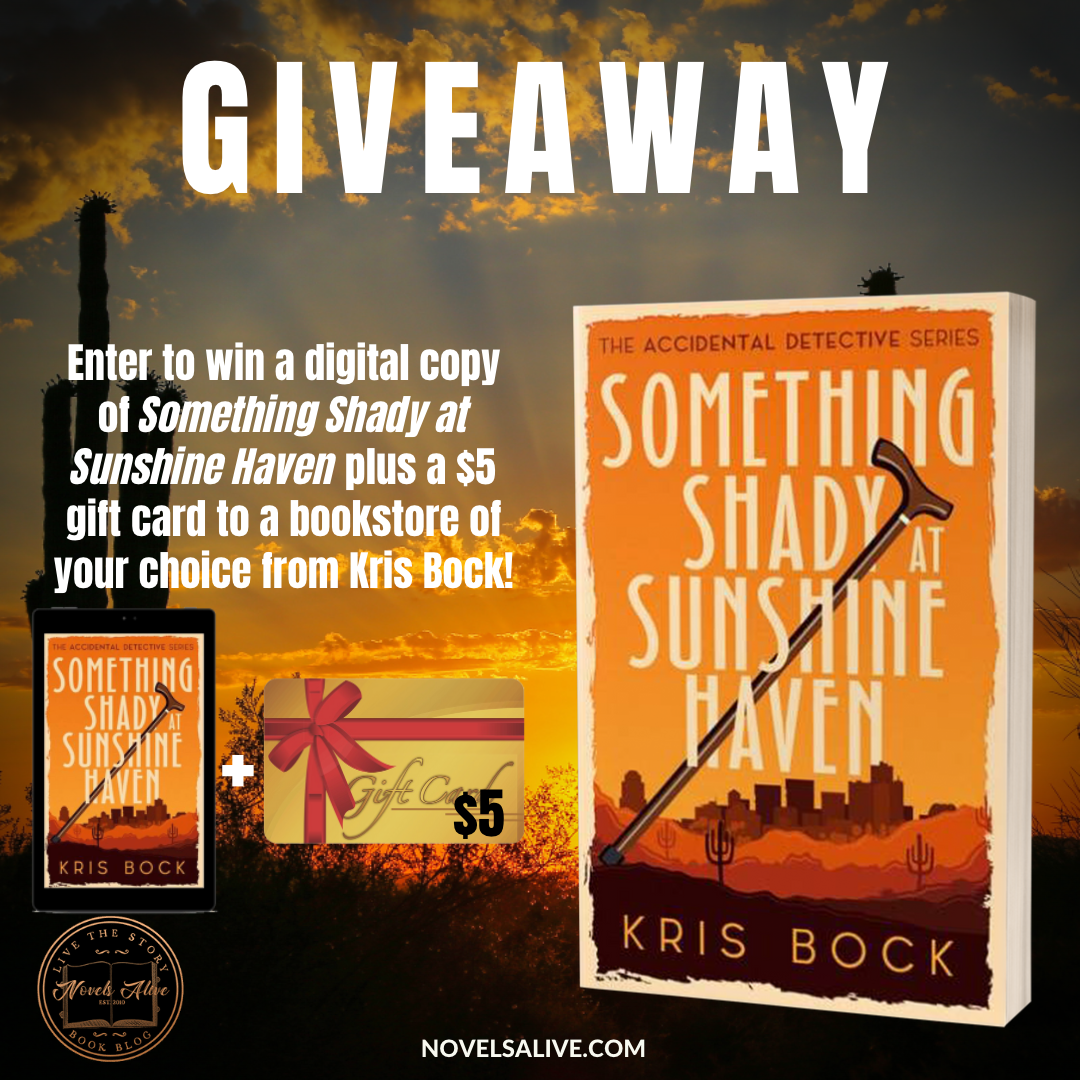 a Rafflecopter giveaway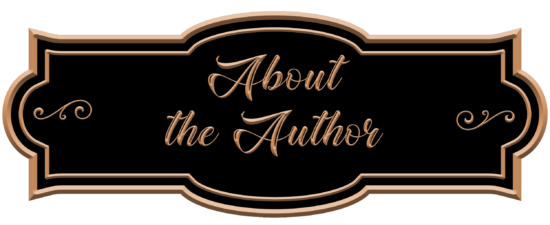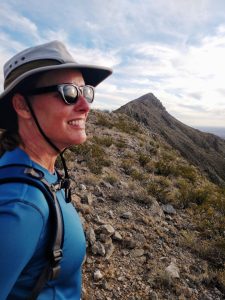 Kris Bock writes novels of mystery, suspense, and romance, many with outdoor adventures and Southwestern landscapes. Get a free Accidental Detective short story and bonus material when you sign up for her newsletter. You'll also get a free 30-page sweet romance set in the world of the Furrever Friends cat café and a printable copy of the recipes mentioned in the cat café novels
Kris is also writing a series with her brother, scriptwriter Douglas J Eboch, who wrote the original screenplay for the movie Sweet Home Alabama. Follow the crazy antics of Melanie, Jake, and their friends a decade before the events of the movie. Sign up for our romantic comedy newsletter and get Felony Melanie Destroys the Moonshiner's Cabin.

May 24 – Cozy Up With Kathy – AUTHOR INTERVIEW
May 24 – Sapphyria's Book Reviews – SPOTLIGHT
May 25 – Ruff Drafts – SPOTLIGHT WITH EXCERPT
May 25 – Island Confidential – SPOTLIGHT
May 26 – Brooke Blogs – SPOTLIGHT
May 26 – Books a Plenty Book Reviews – REVIEW
May 27 – MJB Reviewers – SPOTLIGHT WITH EXCERPT
May 27 – Escape With Dollycas Into A Good Book – SPOTLIGHT
May 28 – #BRVL Book Review Virginia Lee Blog – SPOTLIGHT
May 28 – Reading Is My SuperPower – REVIEW
May 29 – FUONLYKNEW – SPOTLIGHT WITH EXCERPT
May 30 – Novels Alive – SPOTLIGHT
May 31 – Mysteries with Character  – AUTHOR INTERVIEW
May 31 – The Mystery Section – SPOTLIGHT WITH EXCERPT
June 1 – Christy's Cozy Corners – GUEST POST
June 2 – Celticlady's Reviews – SPOTLIGHT WITH EXCERPT
June 2 – Rebecca M Douglass, Author – REVIEW, GUEST POST
June 3 – Maureen's Musings – SPOTLIGHT
June 3 – I Read What You Write – AUTHOR INTERVIEW
June 4 – fundinmental – SPOTLIGHT
June 4 – Cassidy's Bookshelves – CHARACTER GUEST POST
June 5 – Satisfaction for Insatiable Readers – SPOTLIGHT
June 5 – StoreyBook Reviews – REVIEW
June 6 – Socrates Book Reviews – REVIEW
June 6 – Novels Alive – REVIEW