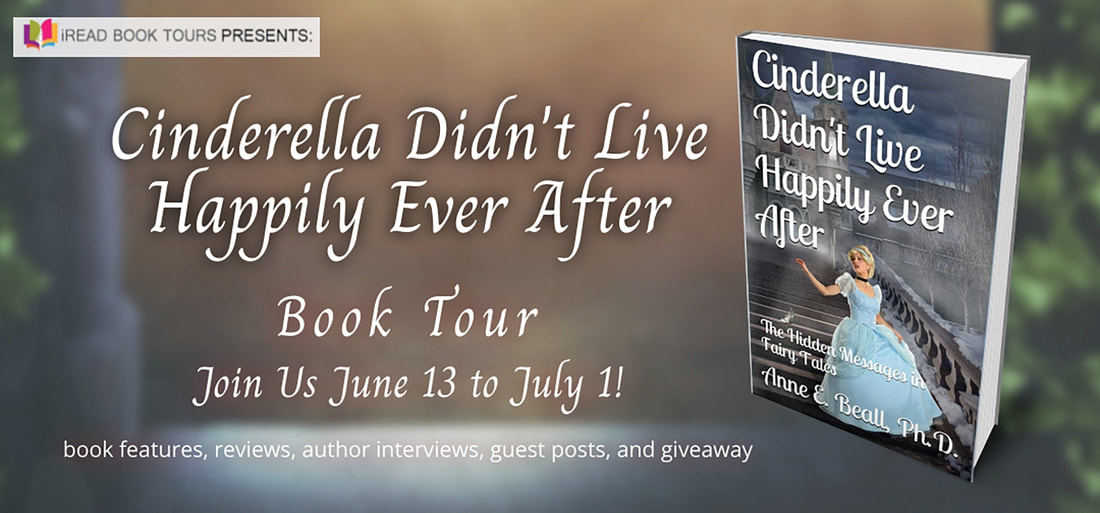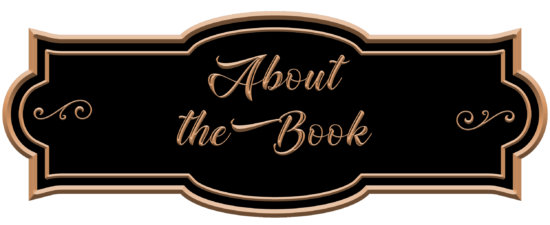 Publication Date: November 17, 2018
Did Cinderella live happily ever after? You might think so until you look more closely at the hidden messages in beloved fairy tales. In this book, fairy tales are analyzed in terms of the underlying messages about marriage, agency, power, suffering, and good versus evil, with a focus on how male and female characters differ in each of these areas. The analysis is a data-driven approach that provides clear evidence for the hidden messages in these beloved tales. The end conclusion is not whether fairy tales are good or bad but rather what messages they deliver about life, even if unintentionally.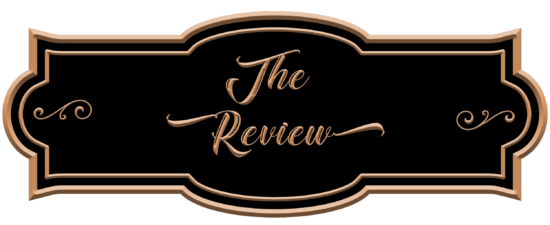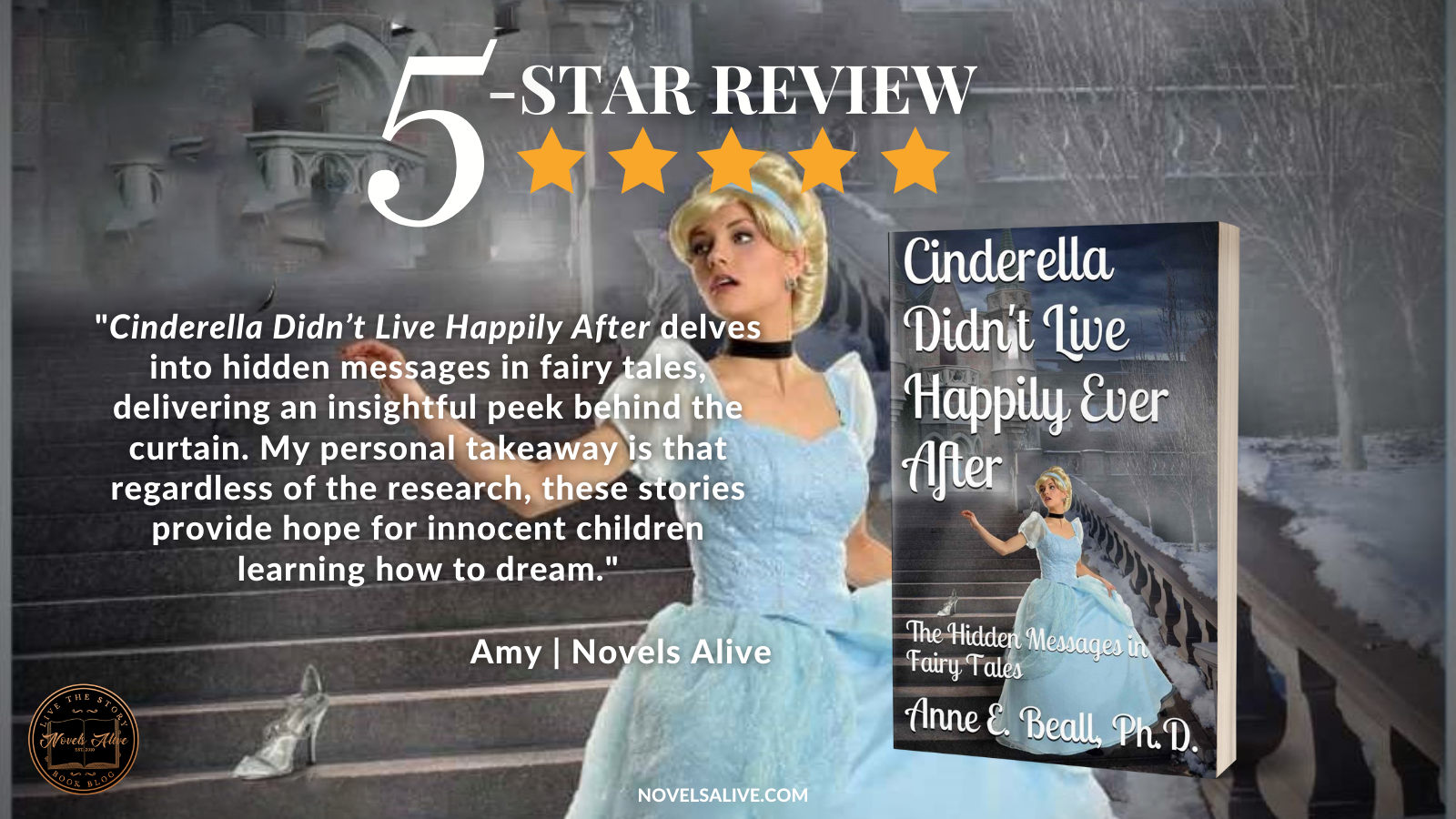 Fairy tales create beautiful stories for children about living happily ever after. Author Anne Beall analyzes fairy tales for underlying messages in Cinderella Didn't Live Happily Ever After.
While I've never really delved into fairy tales in this way, Beall's research provides some interesting food for thought. Within the 100 pages, she delivers 11 chapters, complete with illustrations and tables outlining the content analysis used for Grimms' Fairy Tales. If you've never seen a literary analysis before, it is quite fascinating.
The author claims that Cinderella didn't live happily ever after because of clues provided in other fairy tales. The concept that a woman's appearance determines her status is questioned, as is the concept of "marrying up." An interesting tidbit from the author's study of 200 fairy tales is that 50 feature a non-royal person marrying a royal one.
One of the things I noted is that the fairy tales familiar to me appear to be somewhat watered down from the original versions. I was impressed with the research embedded with the author's arguments.
She also notes that generally, power in fairy tales is held by men. The author delves into a power analysis and explores suffering, confinement, and being bewitched to support her claims. Additionally, she points out that because these stories are part of our culture, they contribute to unrealistic expectations.
Because queens in the fairy tales have little power and are typically passive women, the author concludes that a happily ever after is unlikely in Cinderella's case. While I certainly appreciate the author's theories, I'm hesitant to embrace the concept of hidden meanings. If we as a society are doing our job, our children will appreciate the fictional value of these beloved fairy tales.
Cinderella Didn't Live Happily After delves into hidden messages in fairy tales, delivering an insightful peek behind the curtain. My personal takeaway is that regardless of the research, these stories provide hope for innocent children learning how to dream.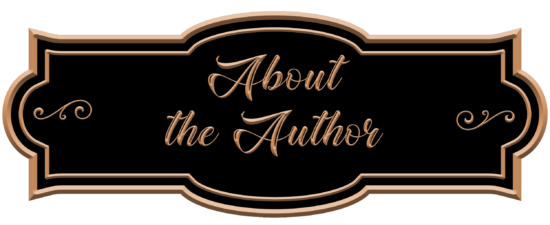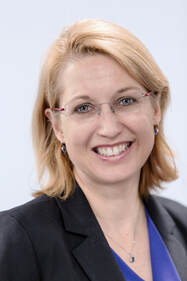 A leader in the field of market research and one of the few female CEOs in the industry, Anne E. Beall is the author of 10 books in business, gender studies, and mindfulness, including Cinderella Didn't Live Happily Ever After: The Hidden Messages in Fairy Tales and The Psychology of Gender. Her book Heartfelt Connections was named one of the top 100 Notable Indie books in 2016 by Shelf Unbound, and she has published nearly a dozen business articles in noted journals. Her books have been featured in People Magazine, Toronto Sun, Hers Magazine, and Ms. Career Girl, and she has been interviewed by NBC, NPR, and WGN. Having received her PhD in social psychology from Yale University, Anne resides in Evanston, Illinois and is the founder of the market consultancy company Beall Research.

June 13 –Jazzy Book Reviews – book review / guest post / giveaway
June 13 –Literary Flits – book review / giveaway
June 15 –Deborah-Zenha Adams – book spotlight / author interview / giveaway
June 15 –Viviana MacKade – book review / giveaway
June 16 –Cheryl's Book Nook – book review / giveaway
June 16 –Sadie's Spotlight – book spotlight / giveaway
​June 17 – Kam's Place – book review
June 20 –Mostly Mystery Reviews – author interview
June 20 – Mostly Mystery Reviews – book review
June 20 – A Mama's Corner of the World – book review / giveaway
June 21 –Splashes of Joy – book review / giveaway
June 21 – Lamon Reviews – book review / author interview / giveaway
June 22 – Novels Alive – book review / giveaway
June 22 – The Girl Who Reads – book review / author interview / giveaway
June 23 – fundinmental – book spotlight / giveaway
June 24 – Chit Chat With Charity – book review / author interview / giveaway
June 24 – Gina Rae Mitchell – book spotlight / guest post / giveaway
June 27 – My Fictional Oasis – book review
June 27 – Books for Books – book spotlight
June 28 – Locks, Hooks and Books – book review / giveaway
June 28 – My Reading Getaway – book review / author interview / giveaway
June 29 – Lisa's Reading – book spotlight / giveaway
June 29 – Rockin' Book Reviews – book review / guest post / giveaway
June 30 – Lynchburg Reads – book review / giveaway
June 30 – Library Lady's Kid Lit – book review / guest post / giveaway
July 1 – Cover Lover Book Review – book review / giveaway
July 1 – Celticlady's Reviews – book spotlight / giveaway
July 1 – Adventurous Jessy – book review / giveaway
TBD – Confessions of the Perfect Mom – book review