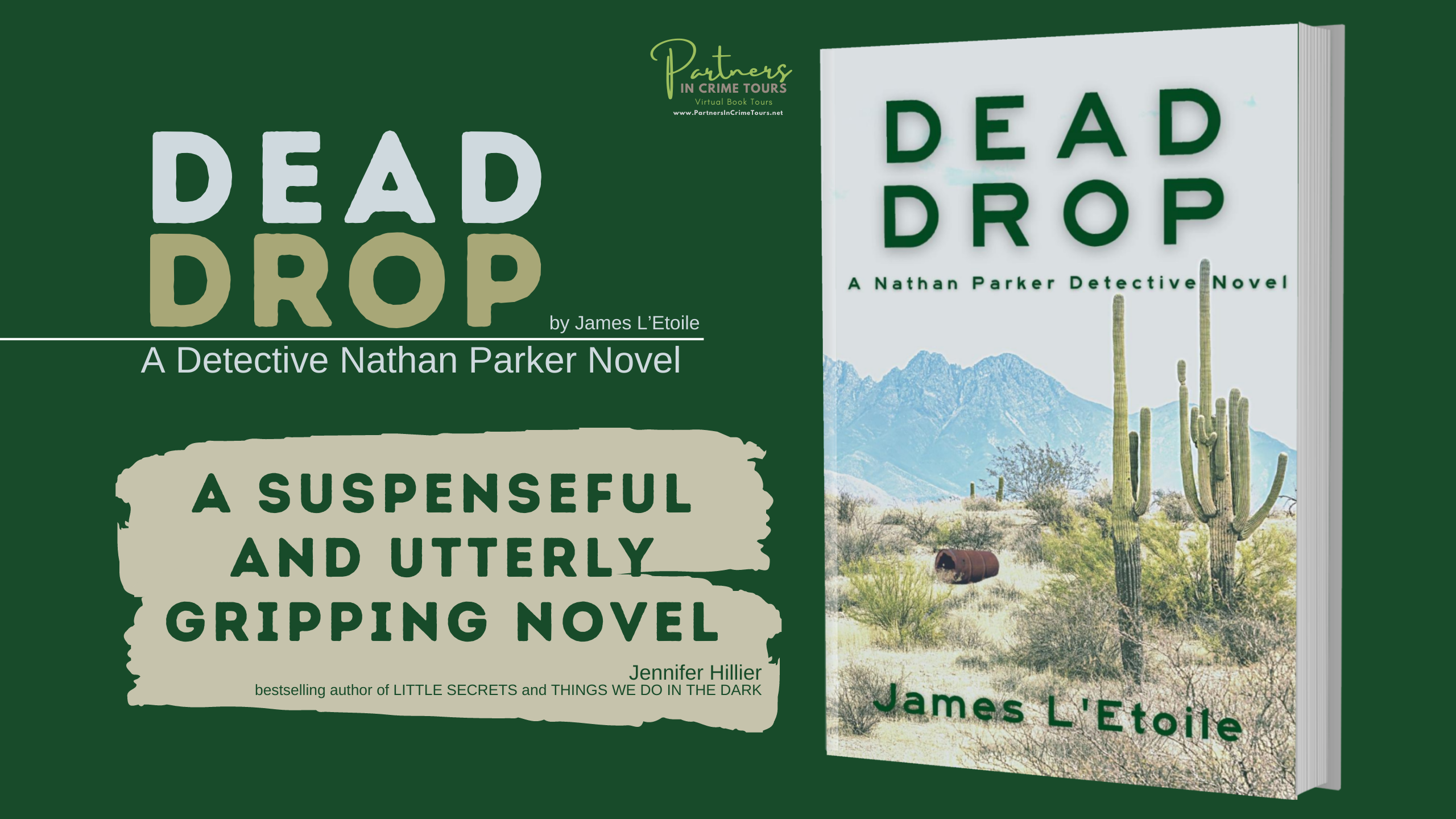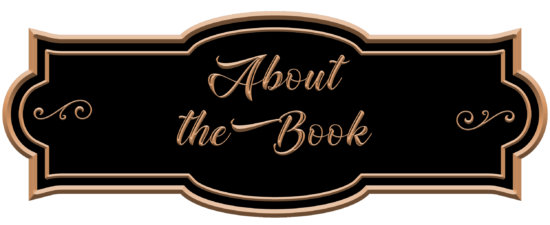 The Detective Nathan Parker Series: Book 1
Publication Date: July 19, 2022
Hundreds go missing each year making the dangerous crossing over the border. What if you were one of them?
While investigating the deaths of undocumented migrants in the Arizona desert, Detective Nathan Parker finds a connection to the unsolved murder of his partner on a human smuggling run. The new evidence lures Parker over the border in search of the truth, only to trap him in a strange and dangerous land. If he's to survive, Parker must place his life in the hands of the very people he once pursued.
Border violence, border politics, and who is caught in between. The forces behind it might surprise you.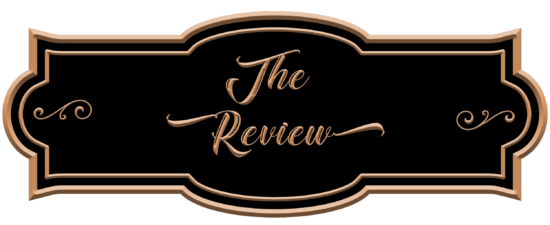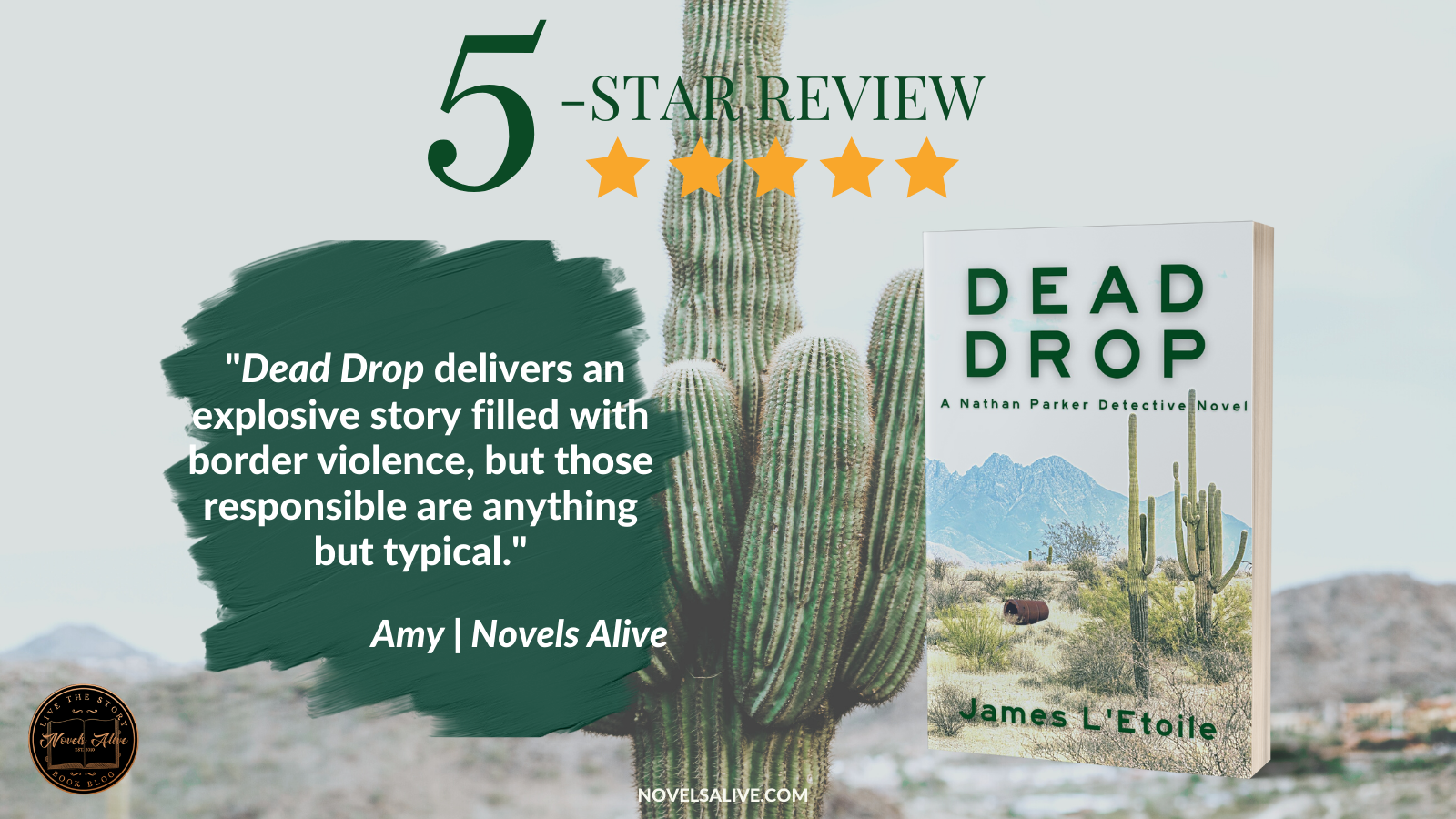 Four unidentified men, stuffed into 55-gallon drums and dropped in the desert, serves as the latest case for Detective Nathan Parker. Author James L'Etoile uses the border as a backdrop for Dead Drop.
Why is someone leaving dead men in the desert? What is the connection between the dead men and the coyotes tasked with smuggling people across the border? These are only some of the questions that Detective Parker tries to answer. He's a likable character full of determination to solve the case, even if it means getting involved in danger.
The storyline rolls along seamlessly, carrying readers from one scene to the next. It's easy to lose time with this book because the only obvious stopping point is the end. While Parker is obviously the lead character, Billie Carson deserves kudos as a fantastic wingman (or wingwoman, to be accurate). Her rough and tumble exterior hides her compassion and bravery.
From the sands of the desert into the clutches of a Mexican Cartel, the action is non-stop. Political intrigue and some unexpected twists make this quite a satisfying and timely read.
Dead Drop delivers an explosive story filled with border violence, but those responsible are anything but typical.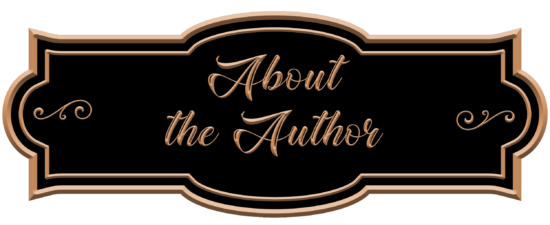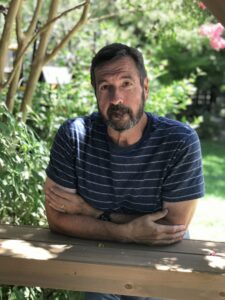 James L'Etoile uses his twenty-nine years behind bars as an influence in his novels, short stories, and screenplays. He is a former associate warden in a maximum-security prison, a hostage negotiator, facility captain, and director of California's state parole system. He is a nationally recognized expert witness on prison and jail operations. He has been nominated for the Silver Falchion for Best Procedural Mystery, and The Bill Crider Award for short fiction. His published novels include: Black Label, At What Cost, Bury the Past, and Little River -The Other Side of Paradise. Look for Dead Drop in the summer of 2022.

06/27 Guest post @ Novels Alive
07/01 Guest post @ The Book Divas Reads
07/04 Showcase @ Silvers Reviews
07/05 Review @ Pat Fayo Reviews
07/06 Review @ Novels Alive
07/07 Guest post @ The Mystery of Writing
07/07 Review @ Book Reviews From an Avid Reader
07/08 Showcase @ Books, Ramblings, and Tea
07/11 Interview @ I Read What You Write
07/12 Showcase @ Celticladys Reviews
07/13 Review @ Wall-to-wall Books
07/13 Showcase @ The Authors Harbor
07/14 Showcase @ Nesies Place
07/15 Review @ Quiet Fury Books
07/16 Review @ Cassidys Bookshelves
07/20 Review @ Avonna Loves Genres
07/21 Review @ Melissa As Blog
07/22 Review @ Enjoyingbooksagain