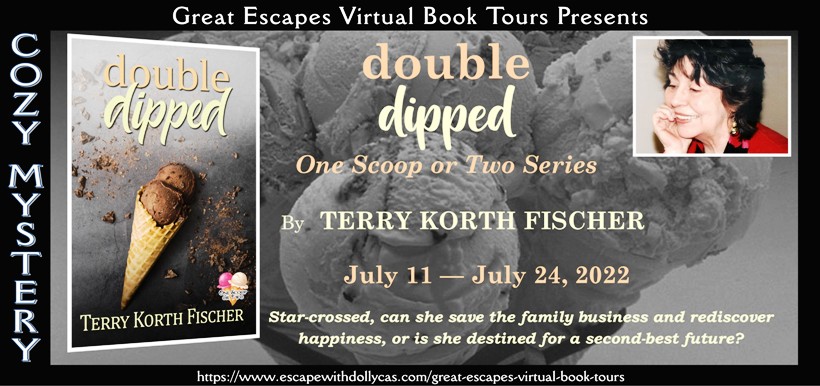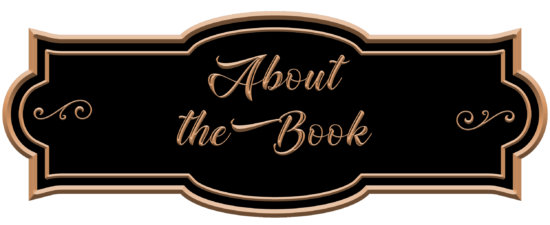 One Scoop or Two: Book 46
Publication Date: June 29, 2022
Accepting second best is good for her career, but first-grade teacher, Retta Curt, delays signing up for the disappointment. Given two weeks to reconsider her contract, she retreats to Gram's cottage on Moon Lake, the last place she felt contentment. But the cottage is derelict; Cousin Julie, distant; childhood beaux, Dean, bitter; and Sweet Picks, the family ice cream stand, in danger of folding. Magruder, a surly newcomer, is buying and then neglecting properties until nothing remains of the idyllic lakeside community she remembers. When vandals target Sweet Picks, Retta's dreams to recapture her happy childhood collapse, and the return to Moon Lake becomes a decision worse than accepting her teaching contract. Star-crossed, can she save the family business and rediscover happiness, or is Retta destined for a second-best future?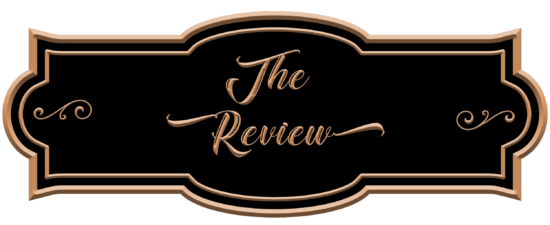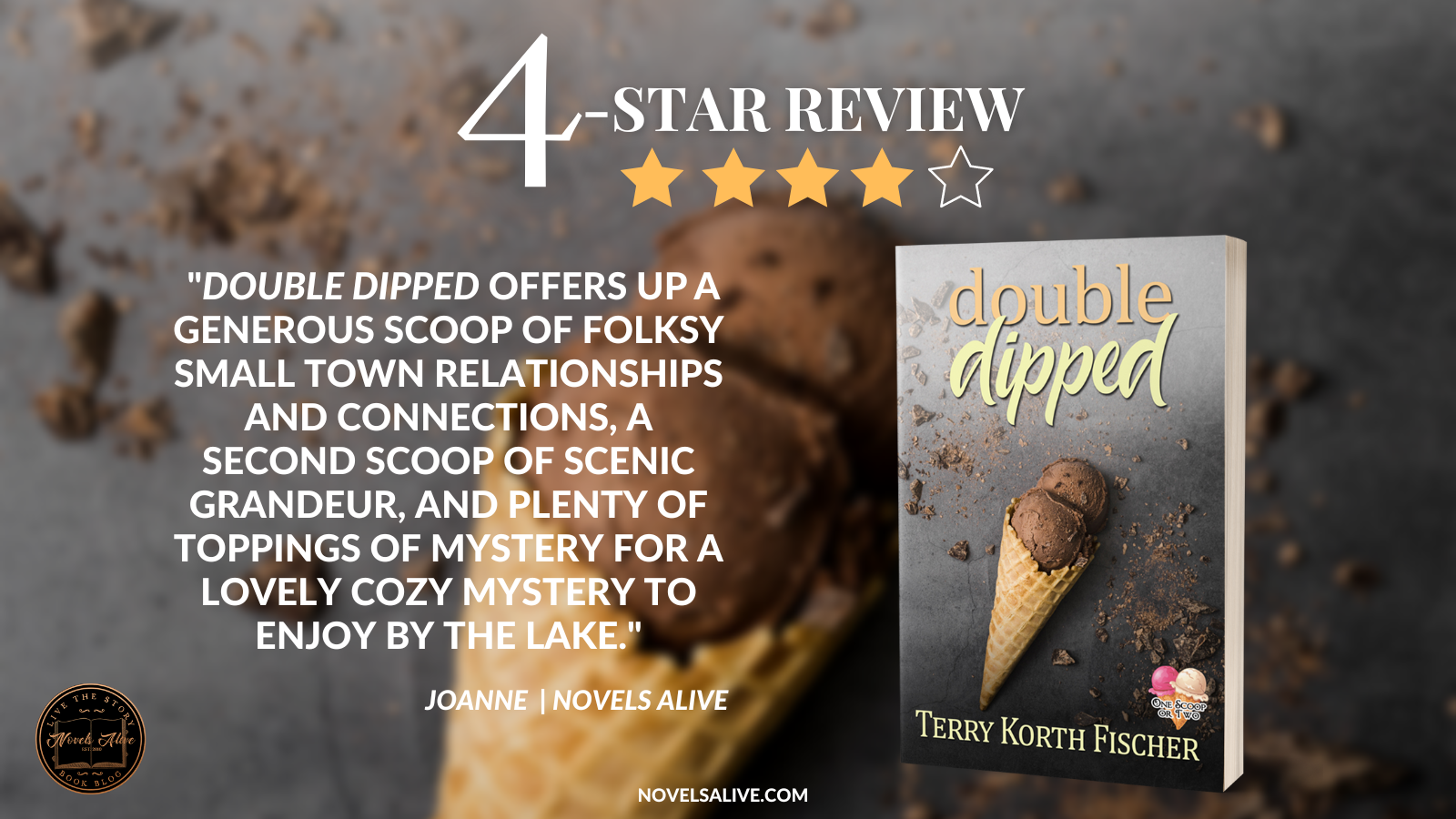 Double Dipped by Terry Korth Fischer is a quick read with a good flow with loads packed into it. It's part of the One Scoop or Two series written by different authors and has ice cream front and center. 
Retta returns to Moon Lake for the summer or maybe longer after a tough school year with a difficult decision about her career path looming. She has fond memories of visiting her grandmother, cousins, and aunt at the lake each summer. 
When Retta returns to the lake, her grandmother's old cottage is owned by someone else and is in disrepair. The beach community is not the same as it had been now that the older generation of her family is gone, and an outsider is trying to buy up the town. It doesn't help that it's been years since Retta has been to the lake.
The town has a sinister feel because the outsider is buying up businesses and cottages and is not taking care of them. He and his dog are woven throughout, but is he really as bad as he seems and others are telling Retta? 
Retta makes a deal to rent the cottage against everyone else's standpoint. Retta and her cousin Julie work well together in her cousin's seasonal ice cream shack, but there's darkness afoot, especially with the vibes her other cousin, Jeff, is giving off. 
The story has a good flow and lots of danger, along with some sweetness from ex-boyfriend Dean, her new neighbors, and some of the town folk Retta has known all of her life.
Retta's memories are shattered at every turn, and she wants Moon Lake to be like it was in the past. There are scenic descriptions of the lake, the beach, the town, and businesses, along with some of the treats. There are definite twists and turns to the story as Boone, a deputy in town and Julie's boyfriend, tries to figure out the reasons behind some of the vandalism and disturbances in town. 
There is closure as the townspeople come together to repair the ice cream shack when it has its share of vandalism. When they find out whodunnit, Retta and her cousin Julie are less than happy. There is some closure, but there seems like there's more story, and I hope the author plans to do so as I'd love to revisit Moon Lake.
Double Dipped offers up a generous scoop of folksy small town relationships and connections, a second scoop of scenic grandeur, and plenty of toppings of mystery for a lovely cozy mystery to enjoy by the lake.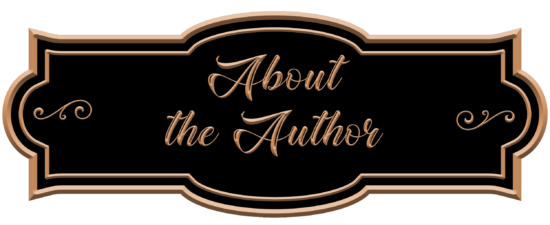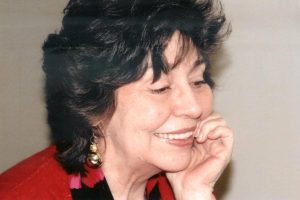 Terry Korth Fischer writes short stories, memoirs, and mysteries. Her debut mystery, Gone Astray, introduced Detective Rory Naysmith, a seasoned city cop relocated to small-town Winterset, Nebraska. The Rory Naysmith Mysteries continued with Gone Before, January 2022. Transplanted from the Midwest, Terry lives in Houston, Texas, with her husband and two guard cats. When not writing, she loves reading, gardening, and basking in sunshine. Yet, her heart often wanders to the country's heartland, where she spent a memorable—ordinary but charmed—childhood.

July 11 – Socrates Book Reviews – SPOTLIGHT
July 11 – Books Blog – SPOTLIGHT
July 12 – FUONLYKNEW – SPOTLIGHT
July 12 – Sapphyria's Book Reviews – SPOTLIGHT
July 13 – Novels Alive – SPOTLIGHT WITH EXCERPT
July 14 – Christy's Cozy Corners – AUTHOR INTERVIEW
July 15 – Literary Gold – SPOTLIGHT
July 16 – Lady Hawkeye – SPOTLIGHT
July 17 – Maureen's Musings – SPOTLIGHT
July 18 – Reading Is My SuperPower – REVIEW
July 19 – I Read What You Write – GUEST POST
July 20 – #BRVL Book Review Virginia Lee – SPOTLIGHT
July 21 – Escape With Dollycas Into A Good Book – REVIEW, GUEST POST
July 22 – Novels Alive – REVIEW
July 23 – Celticlady's Reviews – SPOTLIGHT
July 24 – The Mystery Section – SPOTLIGHT WITH EXCERPT
July 25 – BookishKelly2020 – SPOTLIGHT
July 25 – ebook addicts – REVIEW