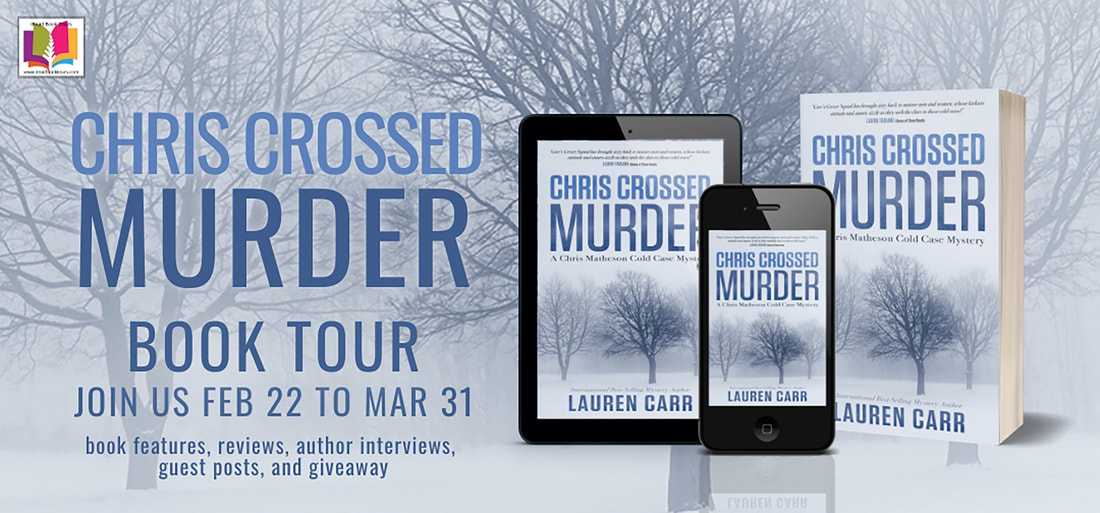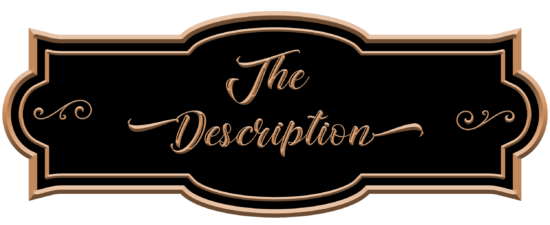 A Chris Matheson Cold Case Mystery: Book 1
Publication Date: March 30, 2022
​When Sandy Lipton and her unborn child disappeared, the court of public opinion found young Chris Matheson guilty. Decades later, the retired FBI agent returns home to discover that the cloud of suspicion cast over him and his family has never lifted.
With the help of a team of fellow retired law enforcement officers, each a specialist in their own field of investigation, Chris Matheson starts chipping away at the ice on this cold case to uncover what had happened to Sandy and her baby and the clues are getting hot!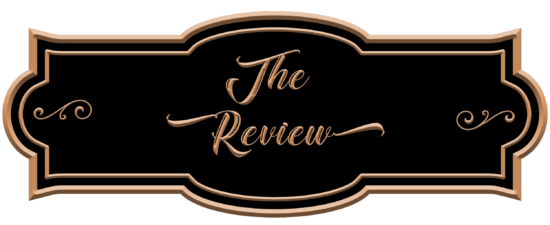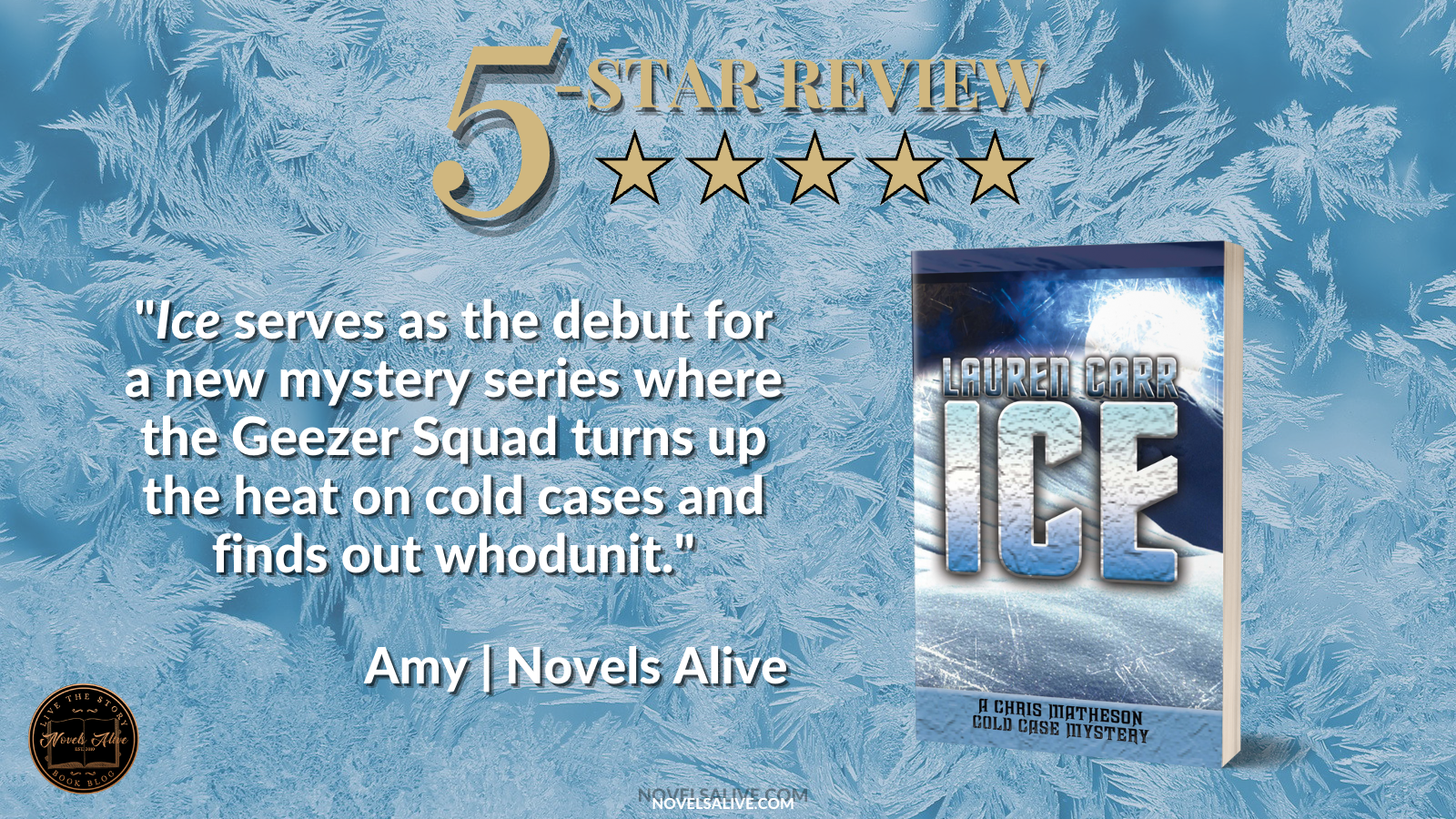 Retired FBI Agent Chris Matheson finds a new purpose when his mother suggests he join a book club attended by retired law enforcement. Little did he know that the club provided a way for the members to collaborate on cold cases.
Author Lauren Carr delivers a fresh mystery series featuring Matheson in Ice. He and the other members of the Geezer Squad delve into a 24-year-old disappearance of a pregnant woman that led to Matheson being suspected of murder.
Together, they test out theories and chase down leads. Along the way, there is room for a lot of quips. The animal element is also strong, represented by canines and a bunny.
A helpful component of Carr's mysteries is she always includes a cast of characters with descriptions. This enables readers to get a solid grasp on key characters as well as those who play a role in the backstory.
Ice serves as the debut for a new mystery series where the Geezer Squad turns up the heat on cold cases and finds out whodunit.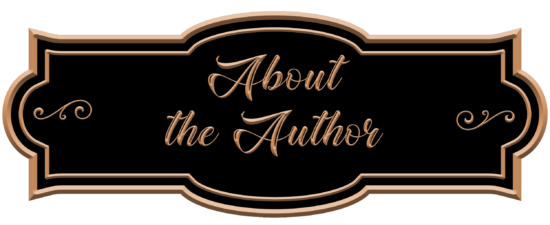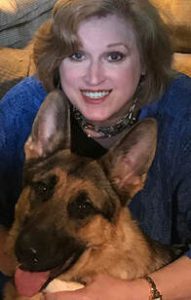 Lauren Carr is the international best-selling author of the Mac Faraday, Lovers in Crime, and Thorny Rose Mysteries—over twenty titles across three fast-paced mystery series filled with twists and turns!
Book reviewers and readers alike rave about how Lauren Carr's seamlessly crosses genres to include mystery, suspense, romance, and humor.
Lauren is a popular speaker who has made appearances at schools, youth groups, and on author panels at conventions. She lives with her husband, and three dogs on a mountain in Harpers Ferry, WV.

Feb 22 – Mystery Review Crew – book series spotlight / guest post / giveaway
Feb 22 – The Book Countess– book series spotlight / author interview / giveaway
Feb 22 – Locks Hooks and Books – book review of CHRIS CROSSED MURDER / author interview / giveaway
Feb 22 – Because I said so — and other adventures in Parenting – book review  of CHRIS CROSSED MURDER / guest post / giveaway
Feb 23– Leanne Bookstagram– book review of ICE
Feb 24 – My WorldReads– book series spotlight / author interview / giveaway
​Feb 24 – Book Reviews by Linda Moore – book series spotlight / giveaway
Feb 27 – Splashes of Joy – book review of ICE / giveaway
Feb 27– Rockin' Book Reviews – audiobook review of WINTER FROST / giveaway
Feb 27 – Bound 4 Escape– book review of CHRIS CROSSED MURDER / giveaway
Feb 28 – Blooming with Books – book series spotlight / giveaway
Feb 28 – Splashes of Joy– book review of WINTER FROST / giveaway
Feb 28 – Paws.Read.Repeat – audiobook book review of ICE / giveaway
Mar 1 – Christa Reads and Writes – book review of ICE / giveaway
Mar 1 –  Leanne Bookstagram – book review of WINTER FROST
Mar 1 – Cover Lover Book Review– book review of CHRIS CROSSED MURDER / guest post / giveaway
​Mar 1 – Rockin' Book Reviews – audiobook review of THE LAST THING SHE SAID / giveaway
Mar 2 – Diane's Book Journal– book review of CHRIS CROSSED MURDER
Mar 3 – Novels Alive – book review of ICE / giveaway
Mar 3 – Gina Rae Mitchell – book review of ICE / giveaway
Mar 3 – Rockin' Book Reviews – book review of CHRIS CROSSED MURDER / guest post / giveaway
Mar 3 – Bigreadersite – book review of CHRIS CROSSED MURDER / giveaway
Mar 6 – Welcome To MLM Opinions Reviews – book review of ICE / giveaway
Mar 6 –Novels Alive – book review of WINTER FROST / giveaway
Mar 7 – Welcome To MLM Opinions Reviews – book review of WINTER FROST / giveaway
Mar 7 –  Leanne Bookstagram – book review of THE LAST THING SHE SAID
Mar 8 – Deborah-Zenha Adams – book series spotlight / guest post / giveaway
Mar 8 – Paws.Read.Repeat – audiobook book review of WINTER FROST / giveaway
Mar 8 – Welcome To MLM Opinions Reviews – book review of THE LAST THING SHE SAID / giveaway
Mar 9 – Splashes of Joy – book review of THE LAST THING SHE SAID / giveaway
Mar 9 – Welcome To MLM Opinions Reviews – book review of CHRIS CROSSED MURDER / giveaway
Mar 9 – FUONLYKNEW – book review of CHRIS CROSSED MURDER / guest post / giveaway
Mar 10 – Gina Rae Mitchell – book review of WINTER FROST / giveaway
Mar 10 –Novels Alive – book review of THE LAST THING SHE SAID / giveaway
Mar 10 – Splashes of Joy – book review of CHRIS CROSSED MURDER / giveaway
Mar 13 – Liese's Blog – book series spotlight
Mar 14 – Paws.Read.Repeat – audiobook book review of THE LAST THING SHE SAID / giveaway
Mar 14 – Library of Clean Reads – book review of CHRIS CROSSED MURDER / giveaway
Mar 15 –Novels Alive – book spotlight of CHRIS CROSSED MURDER / giveaway
Mar 15 –Novels Alive – book review of CHRIS CROSSED MURDER / giveaway
Mar 16 –  Leanne Bookstagram – book review of CHRIS CROSSED MURDER / giveaway
Mar 16 – Olio by Marilyn – book review of CHRIS CROSSED MURDER / giveaway
Mar 17 – Celticlady's Reviews – book series spotlight / author interview / giveaway
Mar 17 – Gina Rae Mitchell – book review of THE LAST THING SHE SAID / giveaway
Mar 17 – Christa Reads and Writes – book review of CHRIS CROSSED MURDER 
Mar 17 – Older & Smarter? – book review of CHRIS CROSSED MURDER / author interview / giveaway
Mar 20 – Books for Books – book series spotlight
Mar 20 – Sandra's Book Club – book review of CHRIS CROSSED MURDER
Mar 21 – Paws.Read.Repeat – book review of CHRIS CROSSED MURDER / giveaway
Mar 21 – fundinmental – book review of CHRIS CROSSED MURDER / giveaway
Mar 22 – My Reading Getaway – book review of ICE / giveaway
Mar 22 – Book Corner News and Reviews – book review of WINTER FROST / giveaway
Mar 23 – My Reading Getaway – book review of WINTER FROST / giveaway
Mar 23 – Book Corner News and Reviews – book review of THE LAST THING SHE SAID / giveaway
Mar 24 – Gina Rae Mitchell – book review of CHRIS CROSSED MURDER / guest post / giveaway
Mar 24 – Book Corner News and Reviews – book review of CHRIS CROSSED MURDER / giveaway
Mar 24 – Pause for Tales – book review of CHRIS CROSSED MURDER / giveaway
Mar 27 – My Reading Journeys – book review of CHRIS CROSSED MURDER / giveaway
Mar 28 – Jazzy Book Reviews – book series spotlight / guest post / giveaway
Mar 28 — My Reading Getaway – book review of THE LAST THING SHE SAID / giveaway
Mar 29 – inspired.j.reads – book review of CHRIS CROSSED MURDER
Mar 30 – My Reading Getaway – book review of CHRIS CROSSED MURDER / giveaway
Mar 31 – Adventurous Jessy – book review of CHRIS CROSSED MURDER / giveaway
Mar 31 – Just Another Reader – book review of CHRIS CROSSED MURDER / giveaway
TBD – Leels Loves Books – book review of CHRIS CROSSED MURDER / giveaway