Josie DuKane is on shaky ground. Having narrowly escaped the notorious Bride Killer, she penned a tell-all memoir that dug up a town's dark past. Now the book is being made into a movie, and Josie must visit the very place that will trigger an avalanche of unwanted memories—Graveyard Falls. On the heels of her arrival, she receives a gruesome photograph of a dead woman with talon marks carved into her face. And worse, Josie just might be the next victim.
Torn between guilt, justice, and revenge, Special Agent Dane Hamrick will do anything to find the man who brutally murdered his sister. When he realizes the recent tragedies in Graveyard Falls bear an uncanny resemblance to her death, he volunteers to spearhead the investigation. But doing so means teaming up with Josie.
Nothing prepares him for the feelings the beautiful, tough woman evokes. As the body count rises and the suspect pool widens, Josie and Dane must put aside their growing attraction to run down the killer who devastated both their lives.
A killer who seems determined to destroy all the pretty faces…
ABOUT THE AUTHOR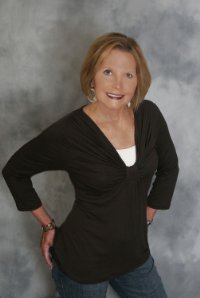 USA Today Bestselling and award-winning author Rita Herron fell in love with books at the ripe age of eight when she read her first Trixie Belden mystery. Although she wanted to be a writer then and actually scrawled her first novel at age twelve, she didn't think real people grew up to be writers, so she became a kindergarten teacher instead. Ten years ago, she traded her classroom storytelling and puppets for a computer and now writes so she doesn't have to get a real job.
Having sold over fifty books to date, she enjoys spinning spine-tingling romantic suspense tales filled with murder, mayhem, and spicy romance as well as sexy romantic comedies. Rita Herron currently writes romantic suspense for Harlequin Intrigue and she's writing dark, gritty romantic suspense thrillers for Amazon Montlake.
If you want to know more about Rita or have a question for her about her books, or writing in general, email Rita and she'll be happy to answer your question.
Website: ritaherron.com