Today we welcome the author of No More Secrets, Joanne Guidoccio. Thank you so much for joining us today.
Your book, No More Secrets, which was released September 16, 2020, is about an Italian immigrant woman who writes to her three nieces, whom she refers to as "daughters of her heart," to tell them her secrets, to help them through their own troubling—possibly toxic—secrets. How can secrets become toxic in our lives?
Secrets become toxic when they start to dominate our everyday thoughts and affect the quality of our lives. It takes tremendous energy to keep those secrets hidden from family and friends. And if we're not careful, that toxicity can evolve into disease.
As the nieces receive their aunt's emails, they are all consumed with how their aunt recognized their secrets. Do you feel secrets become evident outwardly in our behaviors?
Smiles are forced and never quite reach the eyes. Difficult questions are glossed over with witty quips or vague responses. Secret holders become adept at changing the subject or inserting compliments whenever they don't want to address their issues.
Was No More Secrets inspired by anything in your life?
I was inspired by The Bridges of Madison County (1995), a film based on the best-selling novel by Robert James Waller. Meryl Streep and Clint Eastwood deliver stellar performances as Francesca Johnson (Italian war bride) and Robert Kincaid (National Geographic photojournalist). They have a four-day love affair that forever changes them.
I absolutely loved your character, Angelica. I loved her grit and her courage and her belief in herself. But with each step she made, there was always someone there as her "angel" to help along the way. Do you feel we sometimes miss those "angels" in our lives who could help us more if we allowed them to?
I like to think of those "angels" as the God/Goddess nudges that we receive. An unexpected invitation, the sudden urge to attend an author event or sign up for a course…If we take action, we may encounter guides and mentors.
Each niece had to reconcile some dark secret or face a major change in their life. Do you think pride is perhaps the greatest detriment to moving past a problem?
Definitely! Each niece had a well-crafted persona that she didn't wish to dislodge. Velia was a quintessential good girl who had followed the script for almost 25 years. Nora was a wild child who had finally found her calling. And Teresa was a beautiful Madonna who impressed everyone with her kindness. Revealing their dark secrets would shatter those personas.
Family dynamics are messy, and everyone has someone in their family who makes those holiday dinners—interesting. What is it you'd like the readers to take away from the book about family most?
While estrangement may be a solution to messy family dynamics, it is not an ideal one. When Angelica was estranged from her sisters, she thought of them every day. Once reconciled, she relaxed into the dynamic and maintained close ties with her family.
As the nieces exposed their secrets, Angelica reminded each one of them "no judgments." Do you think we all need the reminder to be less judgmental of one another and ourselves?
Years ago, I completed a Career Development Practitioner program. One of the central precepts from the counseling courses was "Listen without judgment." That precept has stayed with me, and I try to follow it whenever I'm involved in a sticky situation.
As a teacher, do you find your teacher-self teaching small lessons in your books?
When I retired in 2008, I was determined to leave that teacher-hat behind. I didn't want to appear too preachy or judgmental in my novels. If there are any lessons to impart, I try to weave them in seamlessly.
Tell us a little bit more about your latest release that isn't in the synopsis.
I introduced Lynn Miller, aka Bellastrega, as a psychic companion to Angelica. My original intention was to have her appear only in Chapter 1. That didn't sit well with Bellastrega. She invaded my dreams several times and persuaded me to assign her a separate POV. When I decided to include an epilogue, I let her take over.
What are you working on next?
I'm experimenting with shorter pieces—novellas, essays, and articles—about a range of topics, among them reinvention, retirement, and wellness.
Thank you again, Joanne, for joining us today, and I'd like to encourage our readers to read No More Secrets to find out what secrets Angelica and her nieces were hiding. I promise you, you won't be sorry.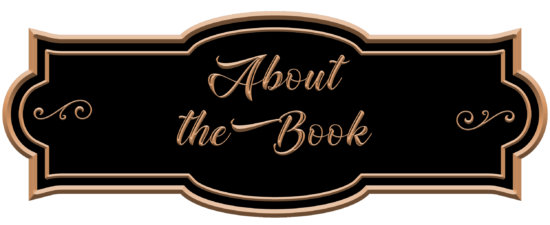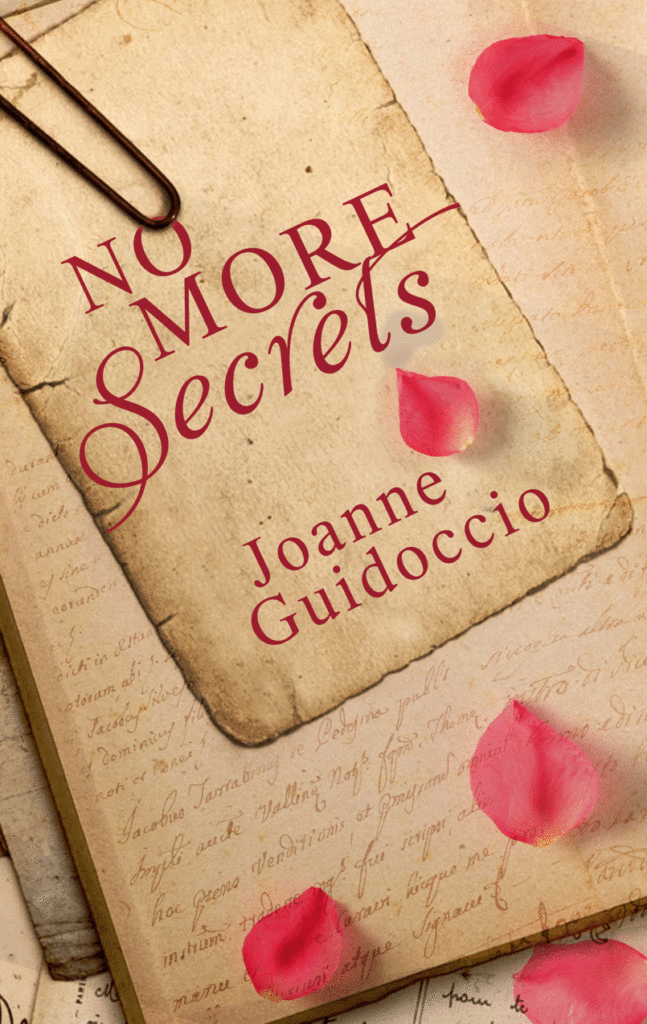 Angelica Delfino takes a special interest in the lives of her three nieces, whom she affectionately calls the daughters of her heart. Sensing that each woman is harboring a troubling, possibly even toxic secret, Angelica decides to share her secrets—secrets she had planned to take to the grave. Spellbound, the nieces listen as Angelica travels back six decades to reveal an incredulous tale of forbidden love, tragic loss, and reinvention. It is the classic immigrant story upended: an Italian widow's transformative journey amid the most unlikely of circumstances.
Inspired by Angelica's example, the younger women share their "First World" problems and, in the process, set themselves free.
But one heartbreaking secret remains untold…

        US |    Canada   |  UK  |  AUSTRALIA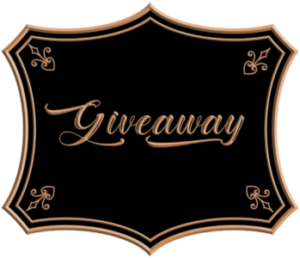 Joanne Guidoccio will be awarding a $20 Amazon or Barnes & Noble gift card to a randomly drawn winner via Rafflecopter during the tour.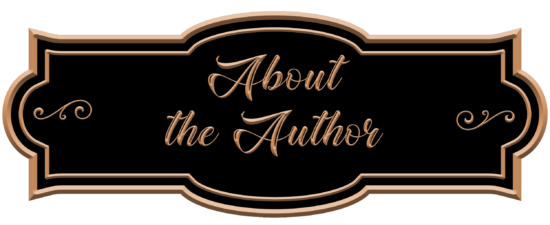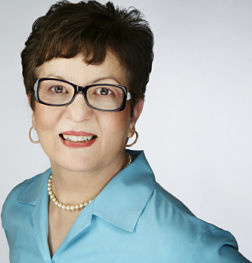 In 2008, Joanne Guidoccio took advantage of early retirement and launched a second act as a writer. Her articles and book reviews have been published in newspapers, magazines, and online. When she tried her hand at fiction, she made reinvention a recurring theme in her novels and short stories. A member of Crime Writers of Canada, Sisters in Crime, and Women's Fiction Writers Association, Joanne writes paranormal romances, cozy mysteries, and inspirational literature from her home base of Guelph, Ontario.