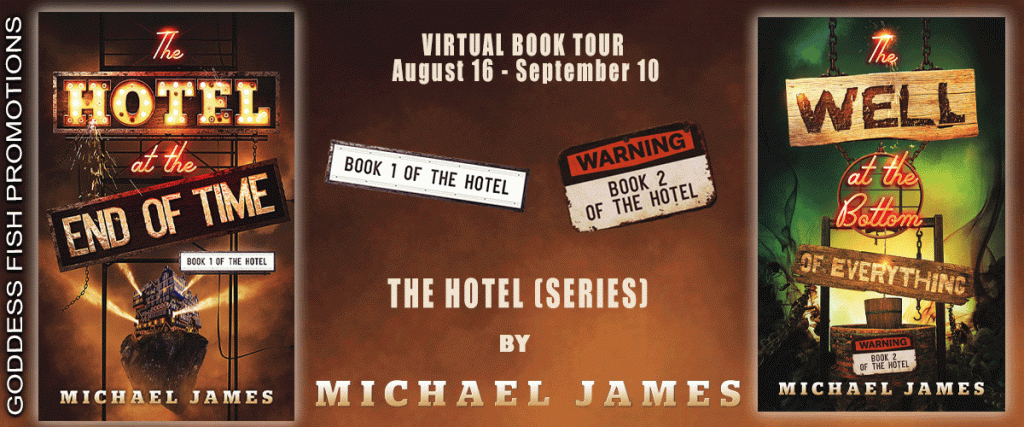 A "Beta Reader", as they're known, are the unlucky people who get to read your unpublished, half-baked, amateur novel and provide gentle, critical, actionable feedback that makes it perfect.
Poor them!
I've had a lot of success with my Beta Readers and I figured out some do's and don'ts of making the relationship successful.
Make sure they want to do it
After I finished my first book, I ended up going with seven Beta Readers, if you count my wife. I'd say I made mostly good choices, but had a few misses. The group was: my wife (moral support), a good friend who doesn't really read books (cheerleading), an avid reader and English teacher (writing!), a philosophy professor (smart!), 2 friends who read a ton (real readers) and a paid service beta reader (a pro!). You'll notice there are no writers in there, which is probably the biggest limitation of my pool, but sadly, I don't know any writers in real life.
Generally, everyone gave pretty good feedback. Very surprisingly, the best feedback came from the people who took it seriously. People who were genuinely interested in helping me gave me wonderful feedback. People who, perhaps, felt like this was more of a chore to get through gave mostly lackluster feedback. I learned that not everyone wants to do this and you shouldn't force people.
Treat the process as what it is—a massive imposition on people who are doing you a favor
When I selected my pool of readers, I didn't sugarcoat the exercise for them. I told them that they are signing up for work, I will need hours of their free time, and it's reading an unpublished, unpolished novel that they need to give feedback on.
I also bribed all of them, heavily.
Some got presents, some got free dinners, some got bottles of booze, but at no point did I mistake which direction the favor was flowing. I was not doing them any favors by allowing them the "privilege" of reading my book. They did me a favor and they all got repaid in full for all the great work they did. Even if they gave less than stellar feedback, they are helping me, not the other way around.
Give very clear instructions
As an extension to number two, I was very clear in what was required of them if they agreed to do this. It's not just read my book and say "hey, nice job". They were all instructed to write down what they felt, what worked, what didn't, who they liked, where they were bored etc. Again, I was very clear that they needed to sacrifice hours of their very busy weeks to help a friend. The level set was very helpful, I had one of them say they just couldn't commit the time I was looking for. Great. No harm, no foul, no hurt feelings, and I completely understood why they couldn't do it.
I provided them things to think about after each chapter:
Were you bored at any point in the chapter?
Did any scenes work / not work for you?
Were any points confusing?
Was there anything you specifically liked?
Was there anything you specifically disliked?
Figure out how to sort through feedback
Here's the rule I used (I didn't invent this, many people have pointed this out before me)—if I got one piece of feedback, it's subjective and open to debate. If I got two similar pieces of feedback, the book changed, regardless of how I felt about it. The challenge was understanding the feedback, even when my Beta Readers didn't.
For instance, the majority of the feedback was on two secondary characters. The comments were all over the place, but that didn't matter, they were thematically the same.
Some people said they were underwritten, some said they didn't like the personality, some said there should have been more of them. Doesn't matter. I messed up two secondary characters. It's not the beta reader's job to fix it, it's mine. None of the feedback was the "same" exactly, but it was all thematically the same.
Beta Readers can get defensive!
This took me by surprise, but I learned never to argue with Beta Readers. Overwhelmingly, I just took their feedback and moved on, however, there was one instance where one reader thought a line of dialogue was out of character. I didn't agree. They got offended! I guess they took their feedback pretty seriously! It turned out fine, but I learned to say "thank you very much" and move on. If I didn't agree, I'd ask more questions like "can you say more about that" or "why did you feel that way" but I stopped telling them whether I was taking the feedback or not.
Using Beta readers can have spectacular results for your book. Good luck!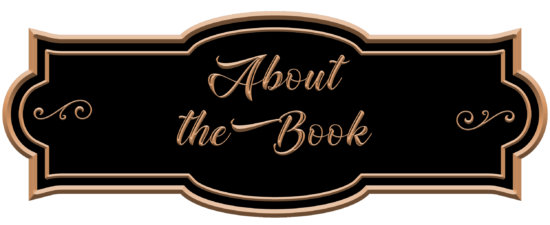 No one has ever escaped from the Hotel at the End of Time. Until now.
Vain only wants to be left alone, but the Hotel has other plans. Forces will align against her: a group of multi-dimensional felons collectively named The Wyatts; and their leader, Trick, a mild-to-medium psychopath with a fondness for impractical jokes.
The only way forward is to go back. Back to the one place in the world she swore she'd never return.
Back to the Hotel.
The Hotel at the End of Time
Publication Date: February 4, 2021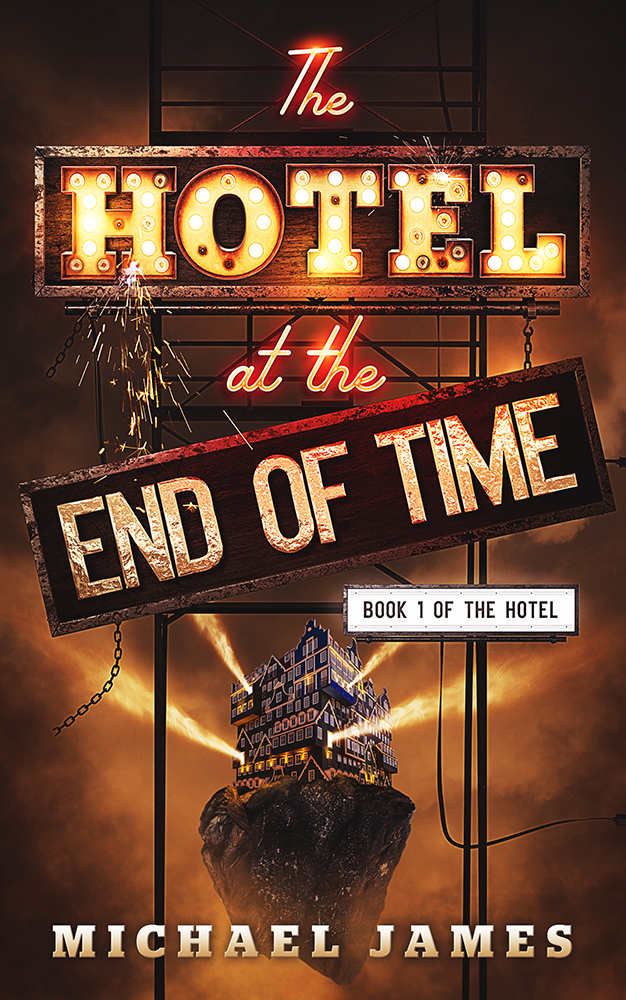 Vain is the only person to ever escape from the Hotel at the end of time. On her way out, she took their prized possession: A Padlock that grants immortality.
They will do anything to get it back.
The forces of the Hotel are aligned against her: mundane items turned into weapons; a group of multi-dimensional felons collectively named The Wyatts; and their leader, Trick, a mild-to-medium psychopath with a fondness for impractical jokes.
Everything changes when Vain meets Emma, a timid grad student with impossible and terrifying powers. Together, they are propelled into an adventure that will see them battle the Wyatts, blow up several objects of significant value, and quite by accident, discover a way to stop the Hotel.
Even with Emma, Vain has a lot of problems to deal with.
She's exhausted from being hunted.
Stopping the Hotel might kill them.
She has a hangnail.
But Vain is resourceful. Vain is clever.
And she always has a plan.



LAST DAY THIS BOOK IS FREE!!
The Well at the Bottom of Everything
Publication Date: August 3, 2021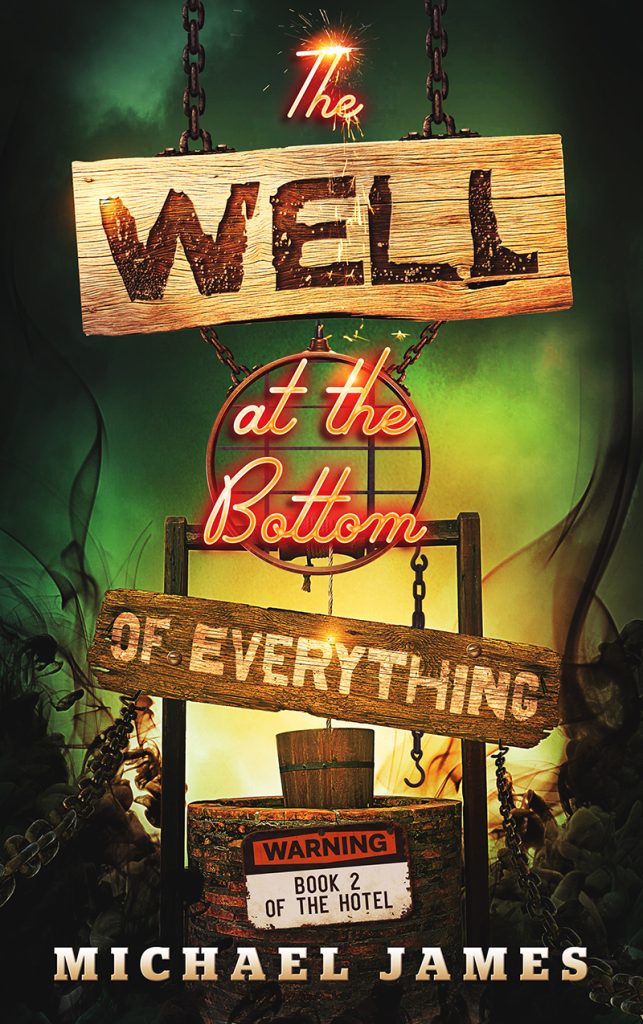 Vain thought destroying the Portal to the Hotel at the End of Time would mean freedom for her and Roman, but her happy ever after is coming to an end.
A horrible mistake and a stray bullet force her to infiltrate the Hotel and contend with a new and terrible power: The Well at the Bottom of Everything.
Friendships will be tested. Loyalties will be broken.
The Hotel will have its revenge.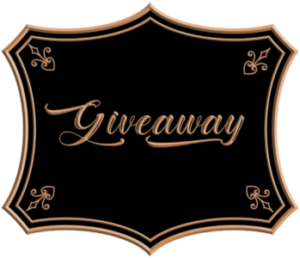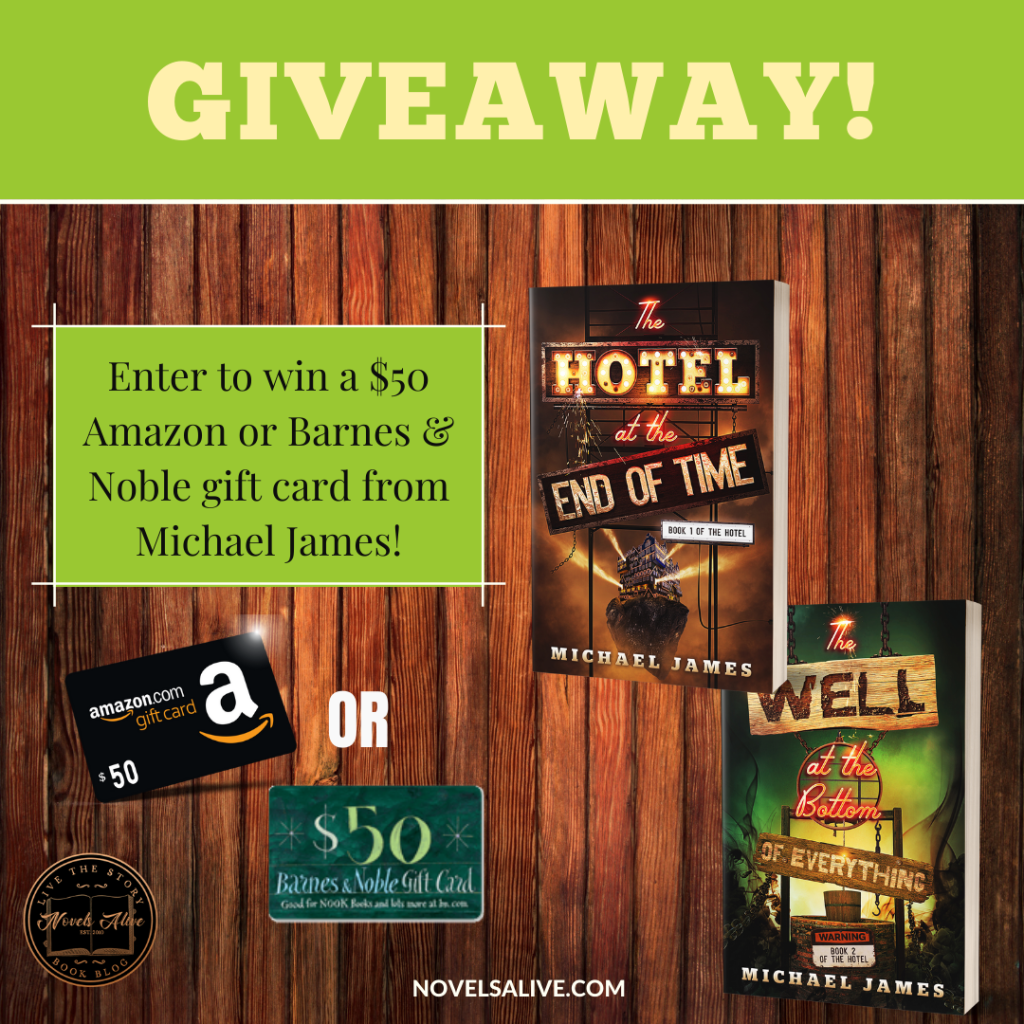 Michael James will be awarding a $50 Amazon or Barnes & Noble gift card to a randomly drawn winner via Rafflecopter during the tour.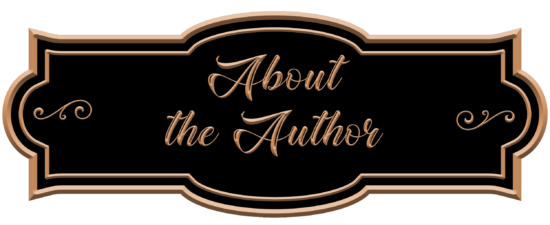 Michael James spent his formative years writing, and when he wasn't writing, he was writing. A mistaken belief that a "real" job would be more satisfying led him down a dark path that did not involve writing but did involve meetings. Fortunately, he has since course-corrected and is back on the right (write? Ha!) path. The Hotel at the End of Time is not his first book, but it is the one with the most Hotels in it.
He lives in Canada with his family. When he's not writing, he does Canadian things – saying sorry a lot, being polite, talking about the weather, you know how it goes.

August 16: Lisa Haselton's Reviews and Interviews
August 17: Straight From the Library
August 18: Westveil Publishing
August 19: Literary Gold
August 20: Novels Alive
August 23: Rogues Angels
August 24: Author C.A.Milson
August 25: Andi's Book Reviews
August 26: Jazzy Book Reviews
August 27: All the Ups and Downs
August 30: Author Deborah A. Bailey Blog
August 31: Seven Troublesome Sisters
September 1: Fabulous and Brunette
September 2: The Avid Reader
September 3: Sadie's Spotlight
September 6: Hope. Dreams. Life… Love
September 7: BooksChatter
September 8: Kit 'N Kabookle
September 9: The Obsessed Reader
September 10: Long and Short Reviews