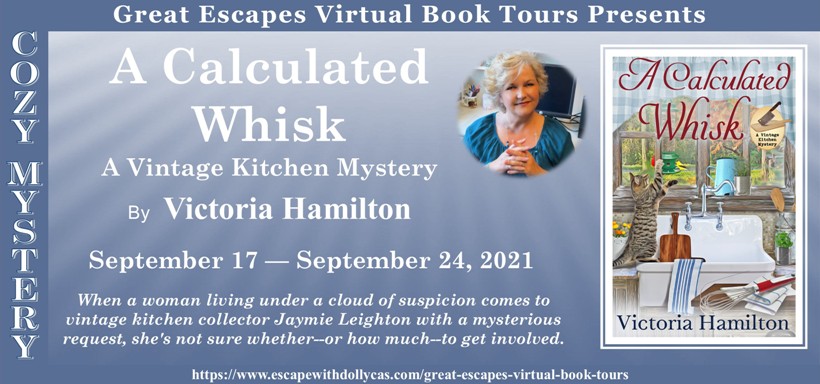 In A Calculated Whisk, my tenth Vintage Kitchen Mystery, I have my heroine looking over a collection of vintage kitchen whisks, preparing to mount an exhibit. Jaymie Leighton Müller not only collects them but also curates vintage and antique tools and utensils for her role as the kitchen historical interpreter at the Queensville Historic Society home.
So it's fair to ask do I, as the author, also like vintage stuff?
Yes, I do. I love it and have for years, and have a jumbled collection of old kitchen stuff dating from the fifties and sixties: a mishmash of mashers, a clutter of cleavers, a group of graters, and a welter of whisks. But why? After all, vintage kitchen utensils don't perform better than their modern versions. And yet I do collect them and use them every single day.
Good question.
I've been collecting for a long time. It's not just kitchen utensils, it's bowls, recipes, recipe books, casserole dishes, and lots more. I have an antique Hoosier style cabinet (the inspiration for the very first Vintage Kitchen Mystery, A Deadly Grind), a set of Pyrex Primary Colors bowls, vintage Pyrex casseroles, and refrigerator dishes, and my prized possession, an old chopper that started it all…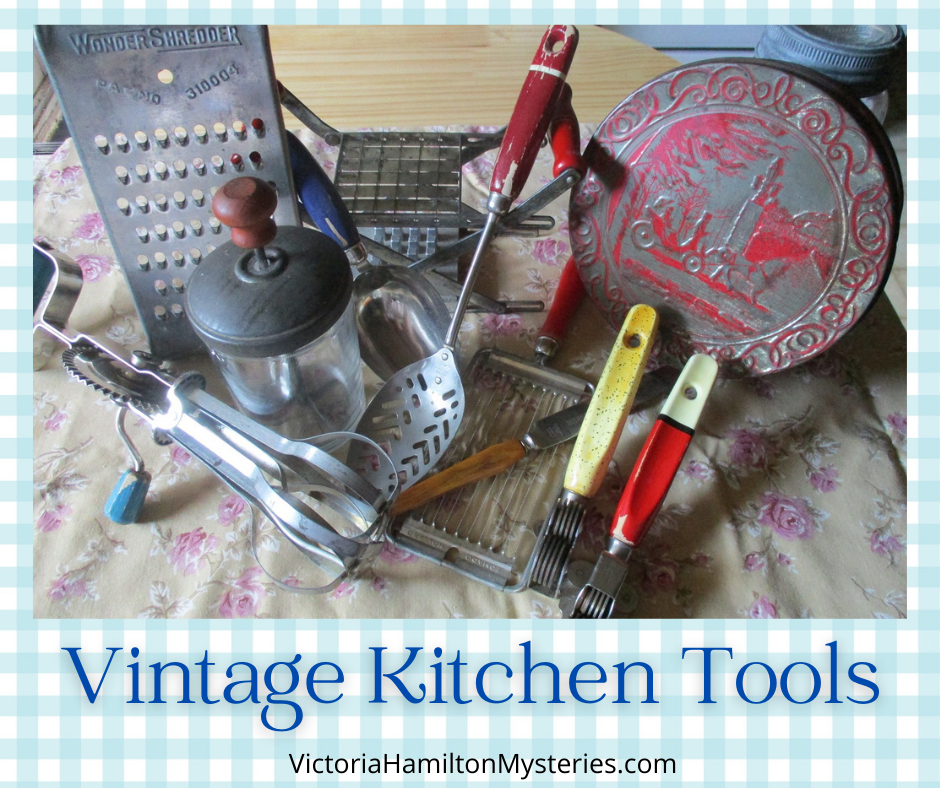 Ah, there it is, the basis of my collection, my first vintage piece, probably as old as or older than I am. I remember so clearly sitting at the kitchen table and Mom handing me that chopper, in which was a quartered onion. Chop that, she told me, and I did. I know now that she was trying to get me to accept the presence of onions in my food, thinking that if I did it myself, I would be proud of the effort and eat what I had helped with. For the record, it didn't work. I would not eat onion (a common dislike among kids; some say it's because of the strong flavor, but I hated them without tasting them, so…) and picked them out of meatloaf, hamburgers, spaghetti sauce… everything.
It was such a big deal that older siblings told me there were onions in ice cream to see if I'd give up my rare bowl of the treat. I was pretty dumb, but not that dumb. I paused, then went back to the ice cream, secure in the knowledge that nothing I loved that much could have onions in it.
So I think, looking back, that's what it comes down to. My mom was a very busy person. She had a bunch of kids, she worked, and she did everything around the house. My dad could cook (he was a cook in the army) but he didn't. So that brief time in the kitchen, with my mom, chopping the onions I would later not eat, made an indelible impression. I still have the chopper, rusty and old though it is.
My mom and I bonded later over food and recipes, and in fact, I still have a cookbook she gave me one Christmas. It had in her handwriting an inscription inside. I think, for me, it is a sense of comfort that leads me back to the kitchen and old utensils.
When I started writing the Vintage Kitchen Mystery I transferred that love of all things kitchen-y to my heroine, Jaymie Leighton. Her fondest kitchen memories are with her Grandma Leighton, and they still regularly talk about food and recipes, just like I did with my mom, gone now, but never forgotten.
So tell me… do you collect anything kitchen-y, or have any food memories with a parent or grandparent or aunt?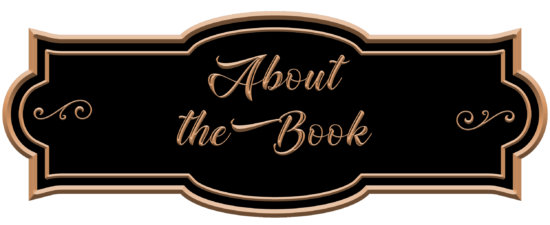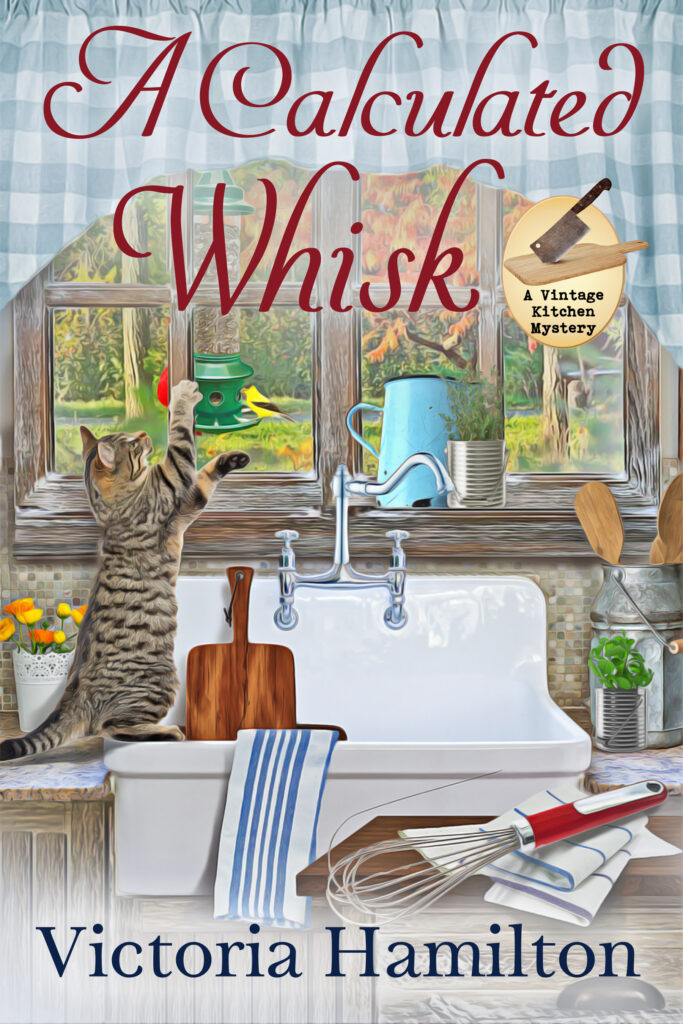 In the new Vintage Kitchen Mystery from the author of Cast Iron Alibi, Jaymie Leighton is confronted with two murders and the threat of danger far too close to home . . .
When a woman living under a cloud of suspicion for her husband's death comes to vintage kitchen collector Jaymie Leighton with a mysterious request, she's not sure whether, or how much, to get involved. The police believe they have new evidence of foul play in what was initially ruled an accidental death, and the woman's terrified they'll try to pin the crime on her. Before Jaymie can decide whether to help her, though, the woman's found murdered in the woods near Jaymie's cabin.
Still unsure whether the woman was truly innocent in her husband's death, Jaymie decides to get to the bottom of both murders. But as she digs deeper into the couple's past and discovers a tangled array of long-buried wounds and family secrets, Jaymie begins to sense that danger is still lurking in the woods near her home. With a killer on the loose and her family in danger, Jaymie must uncover the culprit before she loses all she holds dear, including her own life . . .
Includes a vintage recipe!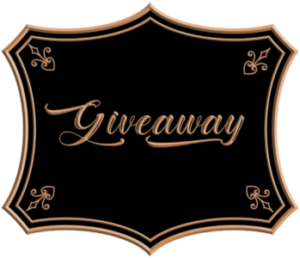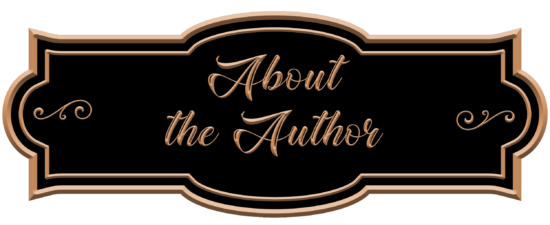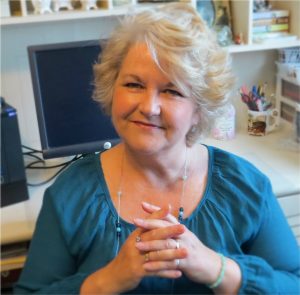 Victoria Hamilton is the bestselling author of several mystery series including the national bestselling Vintage Kitchen Mysteries and Merry Muffin Mysteries. She does, indeed, collect vintage kitchenware and bake muffins. She drinks tea and coffee on writing days, and wine other times. It doesn't do to confuse days. She crochets (a little), paints (a little), and reads (a lot). A solitary being, she can be coaxed out of her writing cave for brownies and cat videos.
She started her writing life as Donna Lea Simpson, bestselling author of Regency Romances, paranormal historicals, and historical mysteries, and still has a soft spot for the Regency period.

September 17 – Novels Alive – GUEST POST
September 17 – This Is My Truth Now – REVIEW
September 17 – StoreyBook Reviews – SPOTLIGHT
September 18 – The Avid Reader – REVIEW
September 18 – FUONLYKNEW – SPOTLIGHT
September 18 – Escape With Dollycas Into A Good Book – SPOTLIGHT
September 19 – Lisa Ks Book Reviews – REVIEW
September 19 – I Read What You Write – AUTHOR INTERVIEW
September 19 – Sapphyria's Book Reviews – SPOTLIGHT
September 20 – Ascroft, eh? – CHARACTER INTERVIEW
September 20 – Celticlady's Reviews – SPOTLIGHT
September 21 – Cozy Up With Kathy – REVIEW
September 21 – Christy's Cozy Corners – GUEST POST
September 21 – Thoughts in Progress – SPOTLIGHT
September 22 – My Reading Journeys – REVIEW
September 22 – Literary Gold – CHARACTER GUEST POST
September 22 – I'm All About Books – SPOTLIGHT
September 23 – Brooke Blogs – SPOTLIGHT
September 23 – Laura's Interests – REVIEW
September 23 – Books a Plenty Book Reviews – REVIEW
September 24 – Reading, Writing & Stitch-Metic – SPOTLIGHT
September 24 – Read Your Writes Book Reviews – AUTHOR INTERVIEW
September 24 – BookishKelly2020 – SPOTLIGHT