Release Date: November 23, 2015
It would be virtually impossible to invent Mark Ryan. In his life, he has been a secret soldier, a West End leading man, a cult TV icon, a Hollywood actor, a licensed private investigator, and an advisor to the L.A. Police Department. He has written two books about the history and psychology of tarot, taught intelligence officers how to uncover secrets and actors how to use a sword, as well as working with some of the biggest names in Hollywood. Here, in collaboration with New York Times bestselling author John Matthews, a long time friend, Mark tells his amazing story.


Join Mark's Facebook Release Party today at 12:00 Pacific Time, 1:00 Mountain Time, 2:00 Central Time, 3:00 Easter Time and 9:00 PM UK Time. on.fb.me/1MHtuIG Mark will have loads of prizes and special guests will be stopping by as well!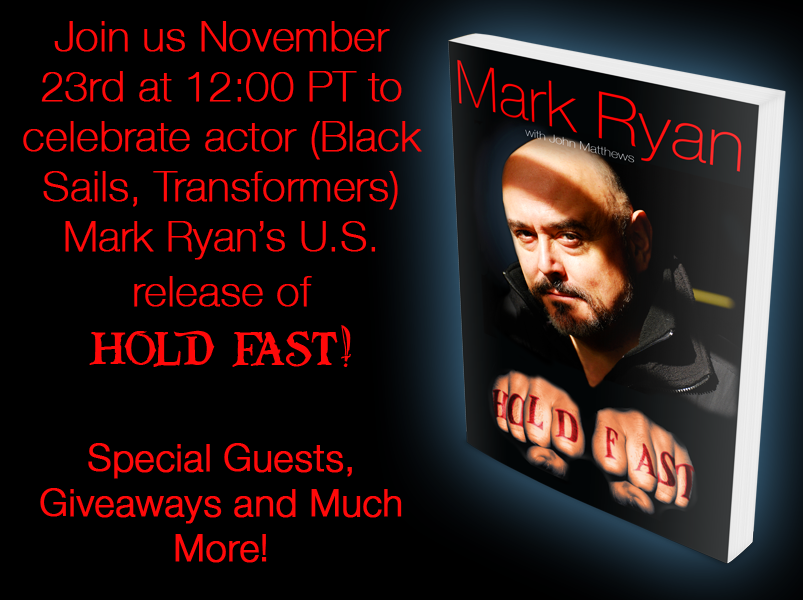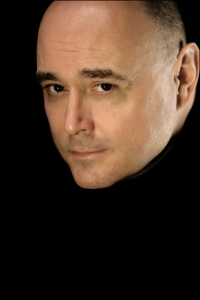 British born Mark has been combining his acting, singing, writing and action direction talents in an eclectic and successful international career ranging over 30 years.
Mark performed in several major musicals in London's West End, spending four years in Andrew Lloyd Webber's smash hit Evita originating the role of Magaldi and then playing Ché under the direction of Broadway legend Hal Prince. He left Evita to play Mac in the classic SAS action film Who Dares Wins.
He originated the character of Nasir for the cult British TV series Robin of Sherwood on which he worked for three years, and has appeared in dozens of films and television series, both in the US and UK.
He won critical acclaim for the title role in the musical Elmer Gantry at London's Gate Theatre and followed that with a national tour of the hit show Guys and Dolls, playing Sky Masterson. He returned to the West End to play Neville Landless in the Tony Award-winning musical The Mystery of Edwin Drood and toured Europe playing Figaro and Leporello in Mozart's Figaro and Don Giovanni. He toured the US in Eric Idle Exploits Monty Python with original Python; Eric Idle, performing at Carnegie Hall and the Hollywood Bowl and is a published author with both the classic Greenwood Tarot and the bestselling Wildwood Tarot. His biography Hold Fast will be released in the US in Dec 2015.
Mark has also worked with such acclaimed directors as Antoine Fuqua on King Arthur, JJ Abrams on the series Alias and Christopher Nolan in the feature The Prestige and he can be seen as Quartermaster Gates in Starz's most watched original series "Black Sails", produced by Michael Bay.
Mark has enjoyed working on all four of the hugely successful Transformers movies for legendary director Michael Bay as the on-set voice of the Autobots and voiced Bumblebee and Jetfire for the franchise. In 2013 Mark again joined the Transformers franchise, voicing Lockdown in the fourth installment, Transformers: Age of Extinction. In 2014 the film broke worldwide records earning over $1.08 billion in box office receipts. Ryan was nominated in 2015 for the award for best vocal performance in a supporting role in a feature film by Behind The Voice Actors. The character of Lockdown has resonated widely within the Transformers community:
"Lockdown is easily one of the series' most memorable and interesting Transformer characters. A Cybertronian bounty hunter armed with advanced weaponry and a ship full of otherworldly beasts, the villain is unimpressed by ongoing Autobot/ Decepticon feuding – adding a unique perspective to the series' two-sided conflict. After Megatron's repeated attempts at enslaving Earth, Lockdown's ambivalence toward humankind is a refreshing change of pace – especially given the antagonist's unwavering focus on his assigned mission and unconcerned with the ramifications" (Screen Rant, (2014).
To learn more about Mark, go to his official website: http://themarkryan.com