Devils of Sun Valley High: Book 2
Release Date: January 4th 2021
It's hard to deny a Devil …
Especially one who promises you a night you'll never forget.
One night.
No exchanging names.
No exchanging numbers.
That was the deal we made.
I was moving away. I'd never see him again and I wanted to leave Sun Valley with zero regrets.
Only I got more than I bargained for and nine months later delivered a bundle of joy complete with ten tiny fingers and ten perfect toes.
A year and a half later, I'm back.
And this Devil is no longer the devil in my dreams. Now he haunts my nightmares.
He's savage.
He's sinful.
And I'm barely a blip on his radar.
I came with good intentions. Determined to tell him the truth. But with so much on the line, I'm beginning to reconsider.
Because making a deal with the devil again just might be another mistake.


The author is giving away a signed copy of Wicked Devil to celebrate her cover reveal!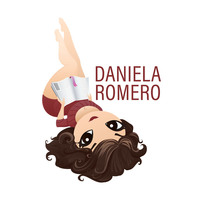 Daniela Romero is a Snarky AF, Latinx Author, who happens to also be a Mom of 3. Born and raised in sunny California, she now makes her home in the Pacific Northwest and is happy to enjoy all four seasons even if the snow can sometimes be a bit much. She hates cheese–of all kinds–and yes that means she orders cheeseless pizza. Daniela is an ENTJ all the way which means she loves to talk (a lot) and is probably as extroverted as they come so feel free to shoot her a message, send a raven, throw up smoke signals. Whatever it may be. She love's chatting with readers so feel free to stalk her.