Fifteen years or so ago, my dear husband started pursuing Christmas music. Year round.
When we vowed "for better or for worse," I didn't realize that would include Christmas music… in July. And August. September…
To be fair to me, I'm no Grinch. And to be fair to him, he's actually quite good about (mostly) listening to all sorts of Christmas music with his earbuds in.
True, he is a barbershop singer by avocation. And he's always loved Christmas. Still, his endless pursuit for eclectic, unusual, not-your-mall-Muzak seemed—odd. Then he started putting together Christmas music mixes, fifteen or so of his favorites discovered in the previous year.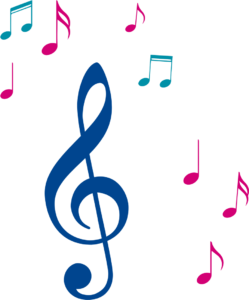 Before I knew it, David's Christmas Music Mix had become a tradition. Even a gift (along with other gifts) shared among family and friends. Not only that, but our friends and family members started asking after his mix in, oh, October and November, with more eagerness (far more, if I'm honest) than they ask after my peanut butter brittle.
And I make awesome peanut butter brittle.
Now, I'm a convert. Curiosity about what my husband has discovered for this year's mix is part of how I get into the holiday spirit. Some songs make me weep every time I hear them, like "White Wine In The Sun," by Tim Minchin, included on the 2018 mix. Some make me laugh. ("Woot to Skycat!") Some I hum each year now. ("Mrs. Claus Ain't Got Nothin On Me" is perfect accompaniment to gift wrapping.)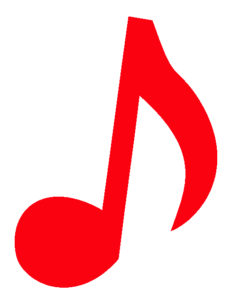 If you want to hear what he's been up to, you can check out his website, https://davidshort6.wixsite.com/decembertunes (IMPORTANT NOTE: if you're around little ones, at work, or just don't like explicit verbiage, be sure to listen to the "radio edit" of this year's mix. Let's just say the mix includes a song about how most of us feel about 2020, and the original is hilarious, but definitely NSFW.)
After listening to his mixes each Christmas, I can now say I'm impressed with how he puts together a collection. There's thematic intent, and the final song puts a bow on the whole mix.
I also highly recommend watching the documentary, "Jingle Bell Rock," which is available on Amazon, and is a touching exploration of those who chase the best, most unusual Christmas music. (It turns out my husband is not alone in this passion.) Learn more about it here. https://jinglebellrocks.com/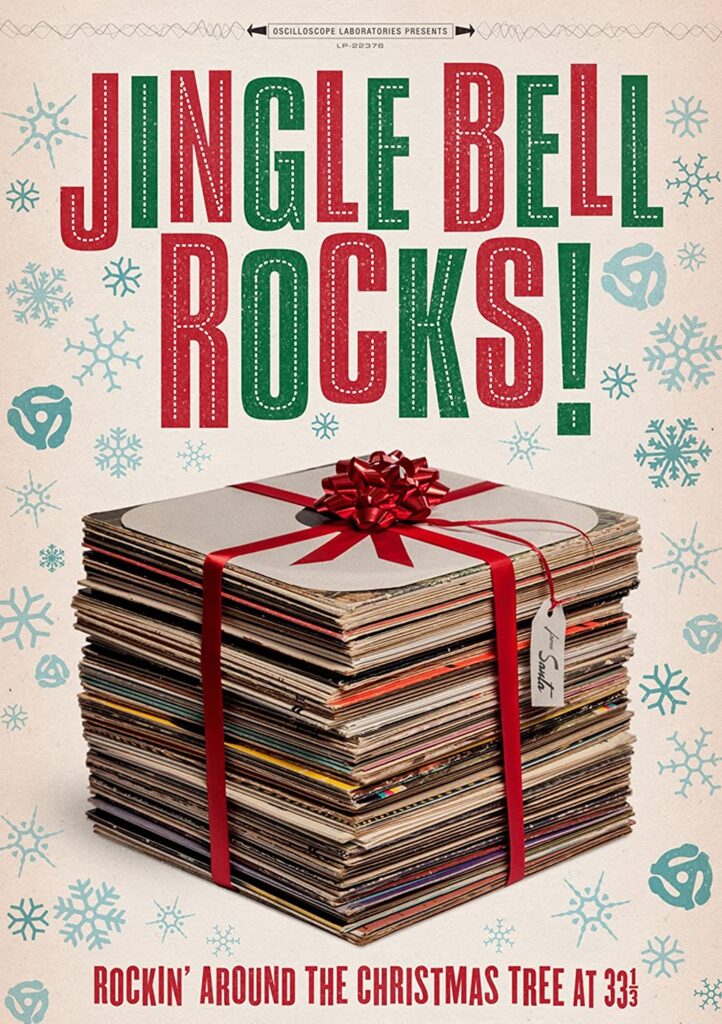 Meanwhile, I decided I'd interview my husband to get HIS take on this perhaps unusual, but ultimately charming, tradition. (I'm a columnist in addition to being a novelist, so I'm used to interviewing people—although this is the first time I've interviewed my own husband!)
Me: What inspired you to start holiday mixes?
David: "I had some online friends who did this as a way to share music and I thought it would be fun. Most folks my age don't need more cookies or another pair of gloves and this was a way to share something more personal."
Me: Over the past 15 years or so, what has surprised you most about the hobby? What has changed for you?
David: "I thought I would grow tired of it fairly quickly. That hasn't been the case. And of course as the music world fractures more artists are releasing directly to the public. It's fun to see how each year produces an organic whole. If I sit down and think 'I want the mix to feel this way' I usually hate what I make. When I think 'what songs can't I get out of my head and how do they fit together?' I usually end up with something far more interesting."
Me: How has the pursuit helped you define your musical taste (style or themes)? 
David: "Each person who builds a holiday mix brings their own taste to it. I listen to a lot of other mixes and no two are alike. Personally, I love hearing vocal harmony. Most of my mixes have very strong harmonic elements. I don't shy away from Christian elements and I like sad songs so there are often reflective elements in my mixes. Over the years I've come to accept language and more mature elements that I would have shied away from when I started. I think 'Fairytale of New York' opened my mind that even the most dysfunctional of us still celebrate the holidays. Music speaks in all kinds of voices and that's a good thing."
Me: Would you recommend others make themed mixes (Christmas or otherwise)? What would they learn about themselves/their musical taste by doing so?
David: "I think each person should try and find a way to make things a little better for the people around them. This is one of my ways. If it speaks to you then have at it."
Me: How have others reacted to your mixes? Any pleasant surprises?
David: "Some people react with puzzlement. Others get it right away. There's a lot of really good music out there beyond what clear channel and the traditional streaming services will play. I think many people don't like holiday music because they hear the same versions of the same 10 songs every year, it doesn't have to be that way."
Me: What speaks to you/resonates for you for making holiday mixes?
David: "I listen to more than 20 hours of new music every year. There are a couple of things that I hear once and know they'll be on my mix. Others I have to hear a couple times and  then listen to hear if that little voice in my head goes 'Oh I want to hear that again.' Those are often not the flashiest tracks on the mix, but they are often the ones I end up enjoying the most.  I always love going back and listening to older mixes and hear songs that I forgot about and go 'Hey, that's pretty good!'"
Much of what he has to say resonates with me as a writer, and I'm among his fans who was puzzled at first, but now definitely 'gets it.'
However you celebrate end-of-year holidays, I hope you'll find moments with music in your heart that moves you.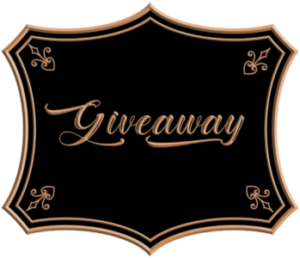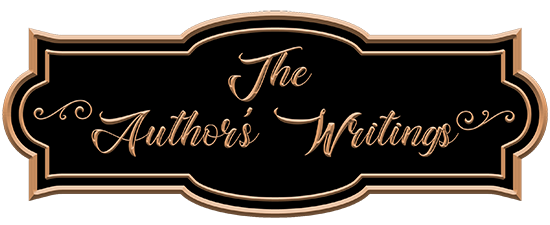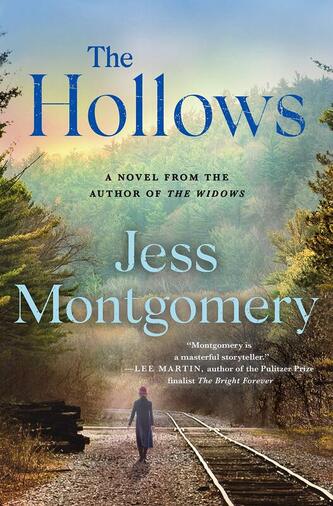 Jess Montgomery showcases her skills as a storyteller in The Hollows: a powerful, big-hearted and exquisitely written follow-up to her highly acclaimed debut The Widows.
Ohio, 1926: For many years, the railroad track in Moonvale Tunnel has been used as a shortcut through the Appalachian hills. When an elderly woman is killed walking along the tracks, the brakeman tells tales of seeing a ghostly female figure dressed all in white.
Newly elected Sheriff Lily Ross is called on to the case to dispel the myths. With the help of her friends Marvena Whitcomb and Hildy Cooper, Lily follows the woman's trail to The Hollows—a notorious asylum—and they begin to expose dark secrets long-hidden by time and the mountains.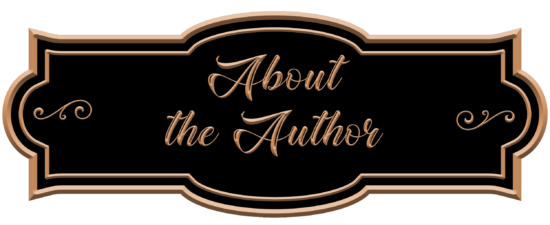 Sharon Short is the author of the novel My One Square Inch of Alaska (Penguin Plume) in which a pair of siblings escape the strictures of the 1950s industrial Ohio town on the adventure of a lifetime. Sharon is a three-time recipient of Ohio Arts Council (OAC) Individual Artist Grants (2012, 2016 and 2018) for her fiction. Opening chapters of Alaska earned the 2012 OAC grant as well as a Montgomery County (Ohio) Arts & Cultural District Literary Artist Fellowship (2010).
Sharon writes historical mysteries as Jess Montgomery. Based on chapters of the first novel in her 1920s Sheriff Lily Ross series, THE WIDOWS, she received her 2016 OAC grant and was named the 2014 John E. Nance Writer-in-Residence at Thurber House in Columbus, Ohio.
Sharon's 2018 OAC grant was for short fiction—stories and the opening to a novella.
Additionally, Sharon's book Sanity Check: A Collection of Columns includes 100 reader-favorites of her weekly humor and lifestyle column that ran in the Dayton Daily News for more than a decade. Sharon has also published two mystery series (Josie Toadfern Stain-Busting Mysteries and Patricia Delaney eGumshoe Mysteries) as well as short stories and essays.
Sharon is the Literary Life columnist for the Dayton Daily News and is the former Director of the Antioch Writers' Workshop.
Sharon holds a B.A. in English from Wright State University and in 2013 was named the university's Outstanding Alumna for the College of Liberal Arts Department of English based on her achievements as a writer, columnist and director of a literary arts organization. She also holds an M.A. in English from Bowling Green State University. She makes her home in her native state of Ohio.