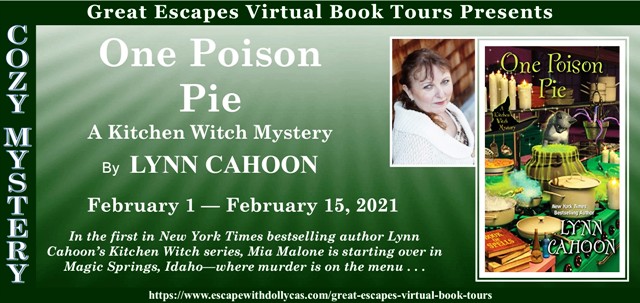 After writing more than thirty cozy mysteries and starting a new series, this question still comes up during author interviews and on my social media. Why do you write cozy mysteries?
The short answer? I found them when I most needed a book that was entertaining, challenging, and set in a series so I could devour several in a week and not have to start over every time I opened a new book. I started to bond with the characters while I sat in the plastic hospital chairs, waiting for my treatments. While I read, my surroundings disappeared and I was hiking in Colorado or knitting in a coffee shop along with the heroine in the book. No one in the books talked about side effects to watch out for or took blood to check my body's willingness to fight another chemo treatment.
Before cancer, I had just moved 1600 miles away from my home and all my family and friends. In my new home, I had my boyfriend, his parents, and my co-workers from a new job I'd just started three months ago. When I went for a baseline mammogram after finally qualifying for insurance, I was diagnosed with breast cancer.
I didn't have friends or family to go with me to treatments, I fell back on a lifelong habit. Reading. Having a book along had always got me through some dark times, and this experience was no different. Except, I couldn't find a lot of books I wanted to read. I'd go to the library and pick out as many mysteries as my card would allow me to have, then I'd weed through them. Some, I loved. Some, with more graphic death scenes and pathology reports, not so much. A hospital clinic nurse where I got a week of shots after each chemo treatment, explained to me the series I loved were called cozy mysteries. The next day, when I came in for my shot, she gave me a bag of books, including several from a local cozy author.
After that, I was hooked. I knew what to look for when I went to the library. Cozy mysteries were filled with fun locations and settings, either real or fictional. They had heroines who were smart and funny and had a bad habit of getting into problems. They sometimes had recipes, but most always talked about food. I didn't eat a lot, but I enjoyed reading about others and their meals.
When I started writing after a dark night of the soul where I questioned my current life path, I started a cozy mystery and didn't look back. Now, I have readers who tell me how they found my series during a health scare. Or while they were sitting with their father as he went through the stages of hospice. My books are there for people, like the writers I leaned on when I needed an escape from reality.
In my cozy mysteries, there are small communities where people care for each other. (Well, except the mayor and the actual killer.) My characters talk a lot about food (as I do.) They have pets (sometimes the pets I want to own — like a St Bernard.) They have friends they can count on. They have hopes and dreams for their futures. Sometimes, they find a little romance. And sometimes, like in the Kitchen Witch series, they have a little magic.
So why do you love cozy mysteries?
New York Times and USA Today bestselling author, Lynn Cahoon, writes the Tourist Trap, Cat Latimer, and Farm-to-Fork mystery series. The Kitchen Witch cozy mystery series is her first entry into the paranormal cozy mystery world. No matter where the mystery is set, readers can expect a fun ride Sign up for her newsletter at www.lynncahoon.com.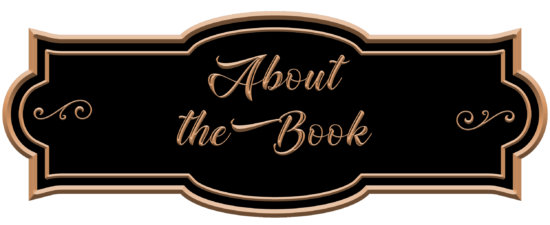 Kitchen Witch Mysteries: Book 1
January 26, 2021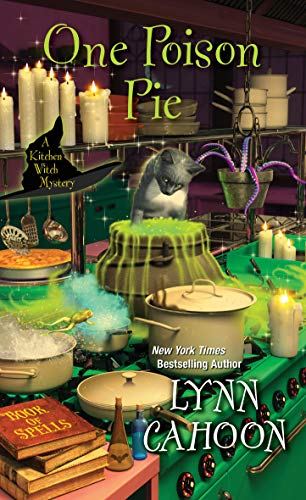 In the first in New York Times bestselling author Lynn Cahoon's Kitchen Witch series, Mia Malone is starting over in Magic Springs, Idaho—where murder is on the menu . . .
What's a kitchen witch to do when her almost-fiancé leaves her suddenly single and unemployed? For Mia Malone, the answer's simple: move to her grandmother's quirky Idaho hometown, where magic is an open secret and witches and warlocks are (mostly) welcome. With a new gourmet dinner delivery business—and a touch of magic in her recipes—Mia's hopes are high. Even when her ex's little sister, Christina, arrives looking for a place to stay, Mia takes it in stride.
But her first catering job takes a distasteful turn when her client's body is found, stabbed and stuffed under the head table. Mia's shocked to learn that she's a suspect—and even more so when she realizes she's next on a killer's list. With Christina, along with Mia's meddling grandma, in the mix, she'll have to find out which of the town's eccentric residents has an appetite for murder…before this fresh start comes to a sticky end. . . .
Includes Recipes!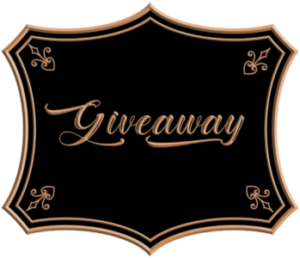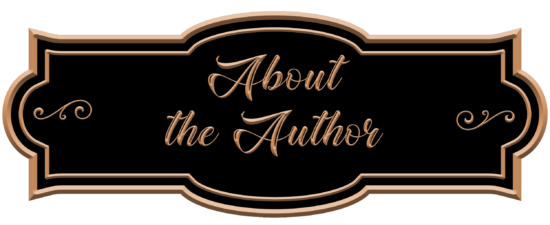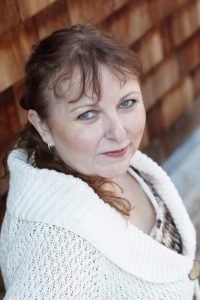 Lynn Cahoon is the author of the New York Times and USA Today best-selling Tourist Trap cozy mystery series. She also pens the Cat Latimer series, the Farm to Fork series, and the Kitchen Witch series. Small town setting, big-time fun with a bit of murder to keep it interesting. Romance novels are published under the pen name, Lynn Collins. She lives in a small river town like Mark Twain with her husband and three fur kids.

February 1 – #BRVL Book Review Virginia Lee Blog – SPOTLIGHT
February 1 – Escape With Dollycas Into A Good Book – SPOTLIGHT
February 2 – Literary Gold – REVIEW
February 2 – Maureen's Musings – SPOTLIGHT
February 3 – Brooke Blogs – SPOTLIGHT, EXCERPT
February 3 – The Book's the Thing – REVIEW
February 4 – Celticlady's Reviews – SPOTLIGHT
February 4 – Books a Plenty Book Reviews – REVIEW, CHARACTER GUEST POST
February 5 – I'm All About Books – SPOTLIGHT
February 5 – Mochas, Mysteries and Meows – CHARACTER INTERVIEW
February 5 –  Novels Alive – GUEST POST
February 6 – Christy's Cozy Corners – GUEST POST
February 6 – Laura's Interests – REVIEW, EXCERPT
February 7 – Moonlight Rendezvous – REVIEW  
February 7 – Sapphyria's Book Reviews – REVIEW 
February 8 – Ruff Drafts – SPOTLIGHT
February 8 – Author Elena Taylor's Blog – AUTHOR INTERVIEW
February 9 – FUONLYKNEW – SPOTLIGHT
February 9 – Novels Alive – REVIEW
February 10 – Wickedly Romance – REVIEW, EXCERPT
February 10 – Eskimo Princess Book Reviews -SPOTLIGHT
February 11 – The Avid Reader – REVIEW  
February 11 – I Read What You Write – REVIEW, RECIPE
February 12 – Cozy Up WIth Kathy – REVIEW, AUTHOR INTERVIEW
February 12 – Kaisy Daisy's Corner – SPOTLIGHT
February 13 – Nadaness In Motion – REVIEW  
February 13 – Carla Loves To Read – REVIEW, CHARACTER GUEST POST
February 14 – Christa Reads and Writes – SPOTLIGHT
February 14 – Paranormal and Romantic Suspense Reviews – SPOTLIGHT, EXCERPT
February 15 – Melina's Book Blog – REVIEW
February 15 – Socrates Book Reviews – SPOTLIGHT