A lot of people make sense of the world by getting the day's news, whether that be from traditional media or through all the wild and woolly ways the Internet provides. Somewhat more common are the people who get their sense of what is going on through talking with a network of trusted friends and associates, either in traditional ways or through social media.
Sometimes I wish I fell into those two classes of people, but I wouldn't be the author that I am if I did.
In order for me to fully understand anything, I need to write about it. So I write, constantly, about the things that I find important in the news, in history, and in my personal life.
In order to be an effective actor in an ever-changing and increasingly diverse world, it is necessary to have a way to both mediate what must be grasped from the outside world and also deal with the realities of the inside life, in family and community. Balance and freedom of thought in the midst of the double surge, especially at a time in history like this, are priceless.
For me, putting what I have learned, experienced, heard, and felt onto the page first relieves my mind from holding it all – a great relief, sometimes in company with the fun of play through creating a fictional setting, sometimes with the purposeful pleasure of setting forth concepts and stances of importance in a nonfiction setting.  The act of making a coherent whole of all that is available explains things to me first … all the sorting and filtering and classifying and assimilating information takes place while writing.
It just so happens that the work I do to make sense of the world to myself is oftentimes good enough to connect with the need in others to also make sense of the world in a way that is devoid of prejudice and spite, and threaded with the story of redemption, in all its possibilities. Yet I first provide this refuge to myself.
In my writing I work to clear away all the anger and fear and ravening pride that mars so much of our public discourse and behavior, and return to the spiritual basics upon which I have staked my life and eternity: YES, mankind has fallen into sin and the whole world shows the dreadful marks, but God is still doing His redemption work down to the least of us, and it is possible to be an active agent in the work, walking in Him.
It is necessary to see and describe evil as it plainly is in order to understand the magnitude of God's grace and mercy undefeated in the midst, not least in the manner God keeps choosing everyday people, despite our frailties and foibles, to put the agents of evil to flight (at least, for a little while at a time). To see this is as to see that dark nights are needed in order to see the stars, and to see that light even in the midst of darkness is victorious, awaiting the greater victory of the rising of the sun.
While writing, I center myself in such thoughts – there is no denying or hiding from the evil of the world we live in, but as a Christian, as I do the work of Him that has sent me to this time and place, I can enjoy each small victory with Him, as I await the rising of the Son, awaiting His return to put an end to all evil and bring truth and righteousness to the world.  The wait has been long, and the night is indeed very dark… but every little light, shining, has a job to do until the dawn comes, and we can, by His grace, do it.
As I said, it just so happens that I write well enough to connect with others hungry to read something that doesn't gaslight them, that doesn't excuse evil, but that shows how even average people and especially average Christian people can come together, expose and kill roots of evil among them that cause dissension, and then share victories over external forces of evil (in that EXACT order).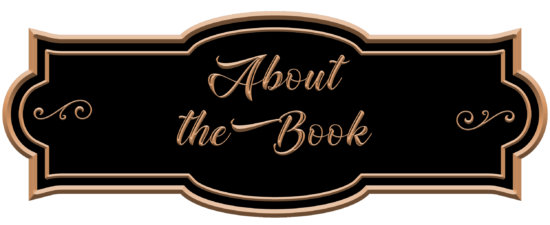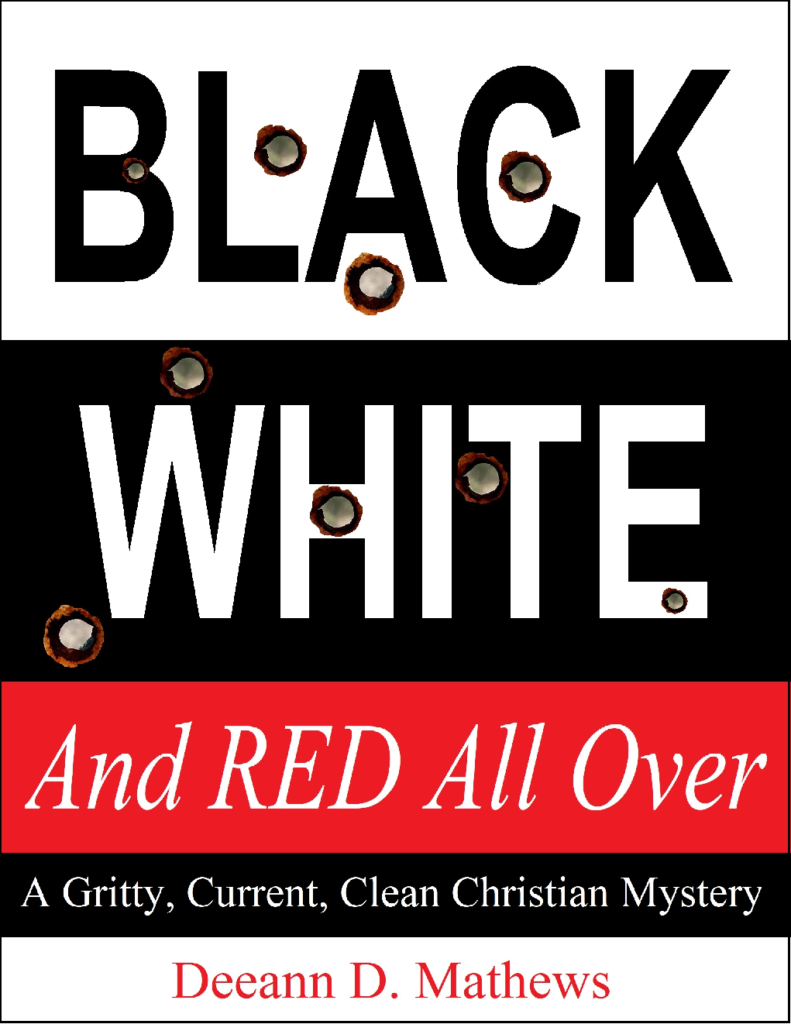 Ironwood Hamilton, new captain of police in Tinyville VA, is put at odds with his regional police colleagues when a new and confrontational Black newspaper hits them all with a demand for public release of records about police brutality in Lofton County. With the help of one loyal lieutenant and a relative with a famous name and suitably dangerous temperament, Captain Hamilton must gather the clues to a plan for rogue police action that will eventuate in blood and fire!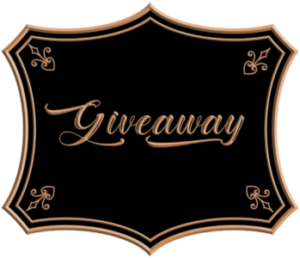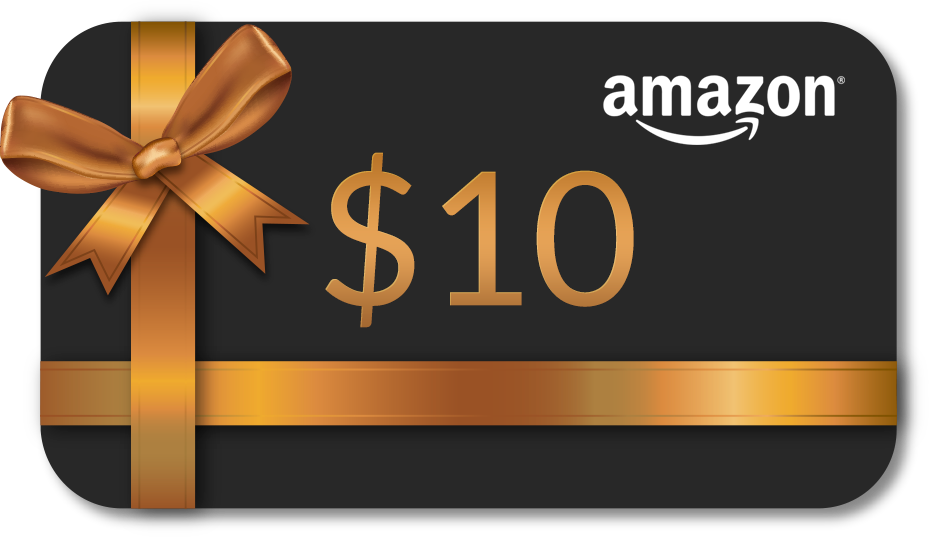 The author is giving away a $10 Amazon Gift Card! Click on the link to enter the giveaway. http://www.rafflecopter.com/rafl/display/96d196a635/?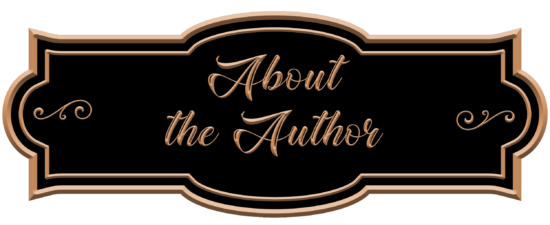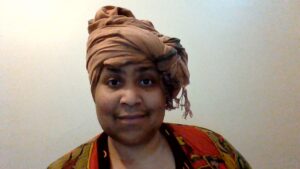 Deeann D. Mathews is an author, musician, and fractal artist, from San Francisco, CA. She is the author of Black, White, and RED All Over, the first in a series of clean Christian mysteries, and also the author of Seasons Siblings' Timeshare Tiff, a fictional take on the famous fall weather of her hometown. She is also the creative director of Praising Pilgrims Music, a small publishing company of music and music-related materials based in San Francisco, California. Ms. Mathews is also actively creating fractal art and other creative works across a variety of disciplines on Peakd.com.
Blog Tour Organized By: