Novels Alive is thrilled to spotlight the fabulous Kim Law!
This chocolate loving, high school all-star softball player, Bookworm, Most Likely to Succeed, mathematician and computer programmer, living in Middle Tennessee, decided to finally follow her dreams by writing small town contemporary romances and I, for one, am thrilled that she did!
ABOUT THE AUTHOR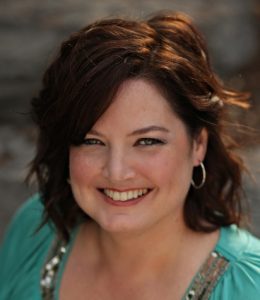 As a child, award-winning author Kim Law cultivated a love for chocolate, anything purple, and creative writing. She penned her debut work, "The Gigantic Talking Raisin," in the sixth grade and got hooked on the delights of creating stories. Before settling into the writing life, however, she earned a college degree in mathematics and then worked as a computer programmer. Now she's living out her lifelong dream of writing romance novels. She's won the Romance Writers of America's Golden Heart Award, has been a finalist for the prestigious RWA RITA Award, and has served in varied positions for her local RWA chapter. A native of Kentucky, Kim lives with her husband and an assortment of animals in Middle Tennessee.
---
I was elated to receive an advanced reading copy of Ms. Law's latest endeavor, CAUGHT IN THE ACT, to review.  This was the first novel I have read of Ms. Law's, but I assure you, it won't be my last.
ABOUT THE BOOK
Catherine Davenport Carlton needs a break. After dedicating her life to her political-minded family, shocking scandals from the past have shaken her to her core. Summer in the quiet town of Dyersport, Maine, is just what she needs, especially with a super-hot neighbor right next door…who's none other than Brody Hollister, the boy she fell in love with as a teen. Cat wants nothing more than to pick up right where they left off eighteen years ago, but she's still haunted by a terrible secret that could devastate Brody.
Brody Hollister spent years pining over Cat Davenport. They met young and loved passionately—until she disappeared from his life. Now she's back, as spirited and beautiful as ever. But while Brody is determined to help Cat free herself from her family's drama, his own family may be hiding something that could ruin their rekindled romance for good.
In Book Two of the Davenports romance series, sex and politics collide…with passionate results.
With politics and social standing on the line, Catherine Davenport Carlton reunites with Brody Hollister, a boy she fell in love with as a teen. Her "Horrible Mother of the Year" mother is determined to split them up by whatever means necessary and keep Cat's (and HER) secret in the past.
I am a big fan of love revisited and absolutely adored the interactions between Brody and Cat, and the sparks flew right off the page! Even my Ambien couldn't keep me from staying up and reading well into the night.
Brody brings out the best in Cat and allows Cat to become the person she really wants to be, however, will Brody still care for her if she tells him her awful secret or will he abandon her to deal with the scandal and betrayal on her own?
Though the second book in the series, it reads well as a standalone.
Thick with secrets, intrigues, political and social scandal, drama and seduction, CAUGHT IN THE ACT, will leave you breathless and ready for more!
I highly recommend CAUGHT IN THE ACT!
As part of Kim Law's CAUGHT IN THE ACT blog tour, Kim is doing a giveaway for this stunning bracelet!