Publication Date: December 9, 2019
Winner of two silver medals
Best First Book, Fiction
Best Cover, Fiction
Awarded by the IBPA (2020)
2020 Notable Indie, Top 100 – Best Indie Book Awards, Shelf Unbound
Finalist, Literary Fiction
14th Annual National Indie Excellence Awards (2020)
A Man of Honor tells the fictional tale of how one man's oath gave birth to the legend of Hamlet.
How far would you go to keep a deathbed promise?
Surrounded by the bodies of slain monarchs, a dying prince extracts a promise from his friend, Horatio: "Tell my story."
Rival kings of warring nations strive to lay claim to the throne, now vacant, but what will happen to the people who live there, at Helsingør's Krogen Castle? How will Horatio preserve his honor and the prince's legacy while surviving this murderous kingdom and the men who would rule it?
Despite the odds and threats against him, Horatio persists, weaving the story of his dear friend into the fabric of one of their oldest and most revered medieval texts.
But when a nefarious Spaniard thwarts his plans, Horatio must once again risk everything to fulfill his oath.
With the help of some unexpected allies in the form of Margrete, a courageous lady-in-waiting, and Lanier, a disgraced French nobleman, Horatio undertakes this perilous quest that will lead him on a journey none of them could have ever predicted, to a place none of them ever thought they would see.
And after their hard-fought journey will it all be for naught?
Will Hamlet's glory be Horatio's downfall?

Like a train, A MAN OF HONOR's narrative builds speed and takes off into an often gripping adventure of love, war, and discovery. Author J.A. Nelson's novel follows in the tradition of historical fiction. Nelson creates a beautiful but terrifying sixteenth century where numerous factions struggle for power and influence. The main characters are loyal but fallible, and the reader identifies with their struggle to keep moving forward–to finish what they've started…. Nelson has developed a timeless story…. A MAN OF HONOR may be set in a distant time and place, but Horatio's search for the truth about his late friend, Hamlet, is an internal journey of discovery to which many readers will relate." – IndieReader Reviews
"With its literary flourishes and exciting scenes, A Man of Honor addresses ethical questions in fascinating ways….Setting and moods…capture the flavor of Nordic sagas…. A literary novel featuring taut action and strong characters who address questions about the nature of integrity." – Clarion Reviews
"The story of Hamlet survives, truthfully told…. Horatio is the perfect character to carry on Hamlet's story…. An intriguing twist…. Among the pages of an adventure is a story of one man's commitment to his sense of honor and duty, as well as the importance and worth of legends." – The US Review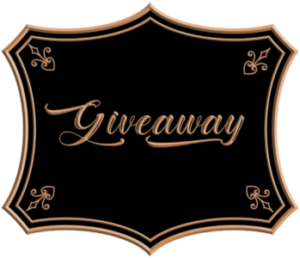 Enter to win a $10 Amazon Gift Card!
The giveaway is open to the US only and ends on February 15th. You must be 18 or older to enter.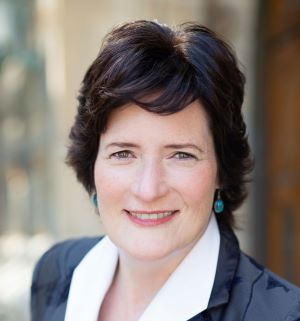 J. A. Nelson's passion for exploring connections between history, literature, and evidence in written texts has shaped her life—from a BA (Occidental College) and MA (The George Washington University) in cultural studies to a two-decade career at the National Archives of the United States, working with historical documentary treasures and helping people access unique stories in those records. Ms. Nelson is a native of Culver City, CA, a Los Angeles suburb. She lives with her husband in Northern Virginia. A Man of Honor, or Horatio's Confessions is her debut novel.

Sunday, January 3
Excerpt at Bookworlder
Review at Pursuing Stacie
Monday, January 4
Review at Books, Cooks, Looks
Wednesday, January 6
Feature at Reading is My Remedy
Friday, January 8
Review at @the.b00kreader
Interview at The Whispering Bookworm
Monday, January 11
Review at Rajiv's Reviews
Thursday, January 14
Feature at CelticLady's Reviews
Monday, January 18
Review at Gwendalyn's Books
Wednesday, January 20
Feature at What Is That Book About
Thursday, January 21
Excerpt at Journey in Bookland
Friday, January 22
Review at Amy's Booket List
Monday, January 25
Review at Passages to the Past
Wednesday, January 27
Interview at Passages to the Past
Friday, January 29
Feature at Chicks, Rogues, and Scandals
Monday, February 1
Review at YA, It's Lit
Wednesday, February 3
Review at A Book Geek
Friday, February 5
Review at Historical Fiction with Spirit
Saturday, February 6
Review at Bibliostatic
Monday, February 8
Review at Books and Zebras
Wednesday, February 10
Review at Impressions In Ink
Friday, February 12
Excerpt at The Book Junkie Reads
Monday, February 15
Excerpt at Novels Alive
Review at Coffee and Ink
Review at Little But Fierce Book Diary