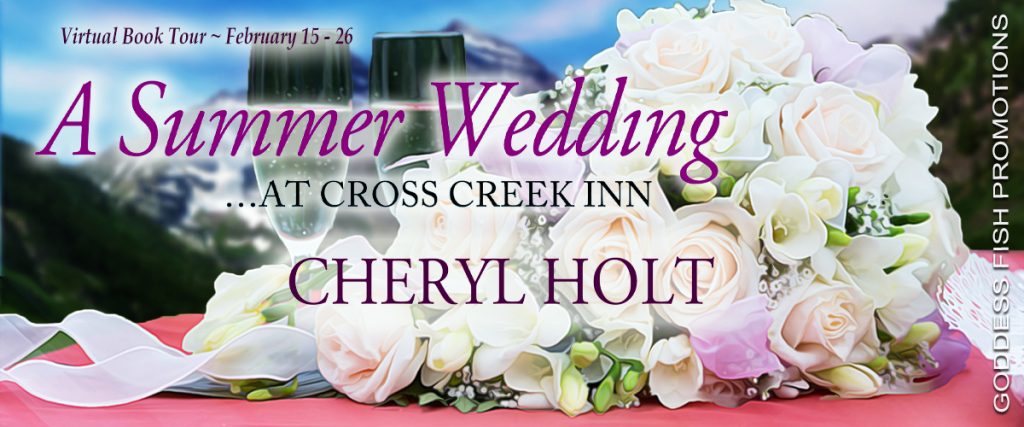 I've been writing novels for 25 years, and I've been published for 20 of them. The novel is a very complex art form, and it took me four years of constant writing to get good enough to finally sell one of my manuscripts. This year I will publish my 60th novel. Over the prior 2 ½ decades, I've seen more changes and more drama than a professional person should have to witness in her chosen industry. But I'm still standing! I'm still plodding ahead.
I write paperbacks, mostly historical romances, which are known as "genre" fiction. When I began in the mid-1990s, it was an exciting time to be an author. There were dozens of New York publishers and thousands of literary agents. There were always a few novelists who would break out and make millions of dollars from their writing, but a huge chunk of us got going in a successful way and actually made a nice middle-class living at it.
Mostly, this was because books were sold everywhere: hotel lobbies, mini-marts, gas stations, drug stores. When you went into a mall, there were often 4 or 5 bookstores inside the building. Usually, there was a big mega-store like Borders across the street too.
But as we moved into the 2000s, the industry started to change in exhausting ways. There were dozens of companies who were book distributors. They kept books delivered to all those drug stores and gas stations, but as the decade rolled along, the bigger companies gobbled up the smaller companies until there were just a few left. The surviving companies started looking at sales numbers and slashed deliveries to venues that didn't have high sales. So book racks started to vanish.
New paperbacks were always placed on the racks at the first of the month, but with each passing year, paperbacks were sold in fewer and fewer stores. Venues like a drug store were a great route for new writers to get their books on the shelves. But with book distribution companies consolidating, they decided that money was made from bestselling authors rather than from newbies. Suddenly, shoppers were faced with an entire display of Nora Roberts and Danielle Steele, and new authors couldn't get a spot on the shelf.
During this period, there was also a huge change in the writing style of paperbacks. The price of paper skyrocketed, and the major cost of producing a print book is the paper. Publishers wanted to keep purchase prices the same, so it meant less paper had to be used. Stories had to get shorter in a hurry. Authors had to still tell the same amount of story, but at a much shorter length. When I first started writing, novels were long and lush, with plenty of character backstory, setting descriptions, and stuff like that. As the decade rolled along, all of that went by the wayside, and we had to move to snappy dialogue, short scenes, and quick resolutions.
In publishing, book-length is measured by the word count of the manuscript. When I started writing in 1995, my first manuscripts were 115,000 words. By the time I finished writing for the New York companies in 2010, my books were 85,000 words. Those two diverse lengths mean that two very different books were produced.
The biggest change came at the end of 2008 when the world economy crashed. When it first happened, none of us in publishing understood what the ramifications would be. At the beginning of 2009, I had a 3-book deal for 3 novels that would be released in 2010. As we trudged through 2009, and I was finishing the books, most of the bookstores closed. When my books were released in 2010, there was no place to sell a paperback. My publisher was forced to declare them a huge loss and cut me loose.
I was one of the first authors to lose her spot after the crash, but there was a 3-year massacre after that, where the bulk of American novelists were dumped by the publishers when their contracts ended.
During this period, Amazon had developed the Kindle, and the company was actively looking for content so Kindle purchasers would have something to download once they bought a device. Systems were put in place so authors could publish and release their own books, and by then, most of the paperback writers in the country, particularly the romance writers, had been cut loose by the NY publishers. We all staggered over to Amazon and started self-publishing our books. I've been doing it for 9 years now.
It's been a mixed blessing. I entered self-publishing with an established fan base, so I've been very successful at it. My biggest selling books, by far, were my Lord Trent trilogy novels I released myself in 2012. But the self-publishing tools mean that anyone can be an author now, and too many people think they should be. The market is completely saturated, with a lot of stuff that isn't very good. As a reader, it's hard to wade through the pile and find a good book. As an author, it's hard to break through all the clamor and get noticed. I don't know how new authors get going today.
The New York publishers have whittled down to just 5 companies. The smaller companies have gone out of business or been swallowed up. The 'Big 5' companies send out constant press releases that the publishing industry is 'fine', that their companies are fine, but in my world of genre fiction, it has been a 10-year collapse. When I started writing, every company published historical romances, and now, hardly any of them do. A few companies kept their big mega-stars, but for the most part, if a reader wants to read a historical romance, she has to go online and find one that was published directly by the author.
It's nice to be my own boss, but when I publish my own books, it means all the expenses and other burdens have fallen on my shoulders: editing, proof-reading, cover art. All of those tasks are mine now—as well as the costs. I've loved being a novelist, and it's been a good career for me. I'm glad I made it my life's work, but it was never easy. I succeeded because I'm stubborn and wouldn't quit. I'm releasing my 60th novel this year, and I hope all of you will celebrate with me.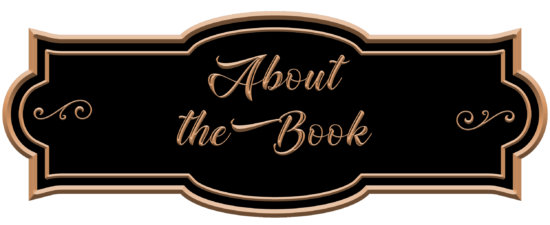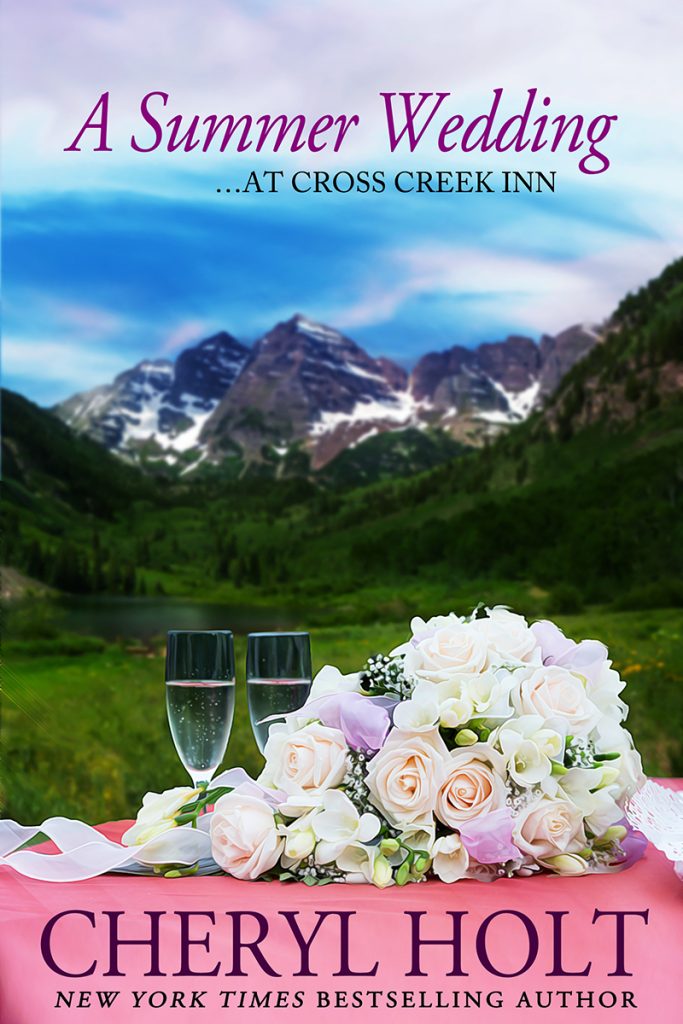 From New York Times bestselling author, Cheryl Holt, comes a sparkling, fast-paced novel about the complexity of family—and all the ways they can drive us crazy.
The lavish Layton-Benjamin wedding promises to be an event to remember, and the groom's wealthy parents have spared no expense to impress their guests by hosting it at the exclusive Cross Creek Inn, a private mountain retreat tucked away in the heart of the Colorado Rockies. But the bride and groom are from completely different backgrounds, and they've only known each other for a few months, so it's been a 'hurry-up' engagement that has everyone worried.
When the groom arrives late and tempers start to flare, it's clear the wedding is a minefield that has to be carefully navigated. As parents and friends begin taking bets over whether the happy couple will make it to the altar, secrets are revealed, new loves emerge, and true happiness is finally found.
Book your visit to the Cross Creek Inn! A witty, fun summertime story about family, friendship, and finding out what matters most—that only Cheryl Holt could tell.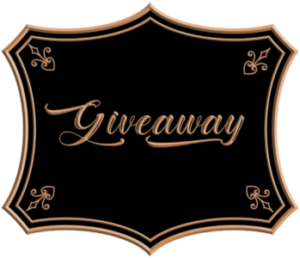 Cheryl Holt will be awarding an autographed print copy of the book (US ONLY) to 10 randomly drawn winners via Rafflecopter during the tour.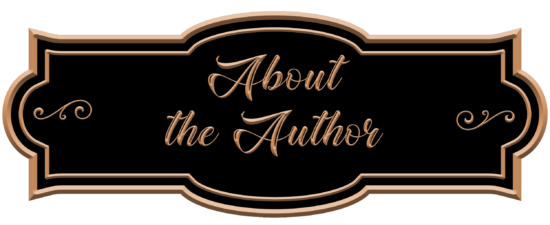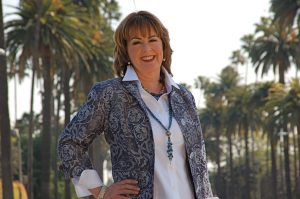 CHERYL HOLT is a New York Times, USA Today, and Amazon "Top 100" bestselling author who has published over fifty novels.
She's also a lawyer and mom, and at age forty, with two babies at home, she started a new career as a commercial fiction writer. She'd hoped to be a suspense novelist, but couldn't sell any of her manuscripts, so she ended up taking a detour into romance where she was stunned to discover that she has a knack for writing some of the world's greatest love stories.
Her books have been released to wide acclaim, and she has won or been nominated for many national awards. She is considered to be one of the masters of the romance genre. For many years, she was hailed as "The Queen of Erotic Romance", and she's also revered as "The International Queen of Villains." She is particularly proud to have been named "Best Storyteller of the Year" by the trade magazine Romantic Times BOOK Reviews.
She lives and writes in Hollywood, California, and she loves to hear from fans. Visit her website at www.cherylholt.com.

February 15: All the Ups and Downs
February 15: Novels Alive
February 16: Lisa Haselton's Reviews and Interviews
February 17: Seven Troublesome Sisters
February 18: Hope. Dreams. Life… Love
February 19: Andi's Book Reviews
February 19: Westveil Publishing
February 22: In The Key Of Love
February 23: Viviana MacKade
February 23: Long and Short Reviews
February 24: Archaeolibrarian – I Dig Good Books!
February 25: The Avid Reader
February 26: Joanne Guidoccio