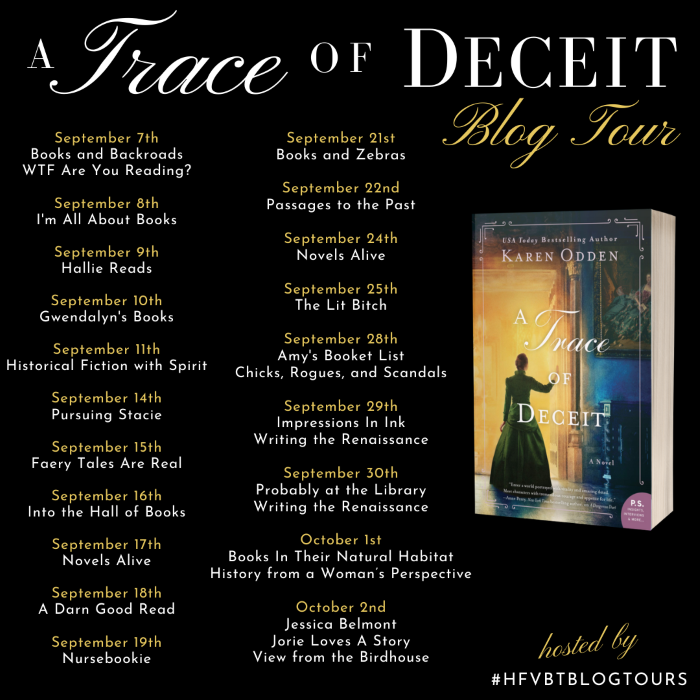 Before I went to grad school, I had some hazy, romanticized notions about the Victorian era, involving exquisite dresses, delicate teacups, elegant balls, and touches of the hand that were charged with meaning.
However, as I began digging into true history, I discovered a sobering truth: it was very difficult for a Victorian woman to direct her own life or to take action of any kind in the public sphere. It seemed so paradoxical! How could a woman, Victoria, reign for over six decades (1837-1901), exerting her influence across six continents, yet the average middle-class married woman could not keep her wages, divorce a violent husband, defend herself in court, inherit money or land, or pursue a profession without her husband's permission?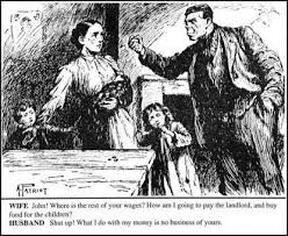 Most of this was due to the legal doctrine of "coverture." William Blackstone, a famous 18th-century legal scholar, explains that under coverture "the husband and wife are one person in law: that is, the very being or legal existence of the woman is … incorporated and consolidated into that of the husband: under whose wing, protection, and cover, she performs every thing."
Hm.
The good news was that in the 1870s, a group of laws were passed in response to a growing awareness of the danger of these inequalities. The most significant for women was the Married Women's Property Act. For the first time, a working-class woman could keep the wages she earned instead of handing them over to her husband. Wahoo! It was a start.
My books reflect the very real socio-economic and political barriers most women faced. However, in my research, I also found stories of some exceptional women who—against all odds—succeeded professionally in the fields of art, music, and literature. These "outliers" didn't necessarily break down the barriers, but they strategically sidled around them, by finding an unusual opportunity or concealing their gender or limiting their endeavors to "feminine" subgenres in their craft.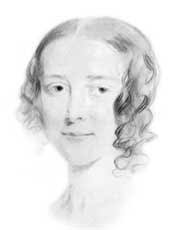 There were several 19th-century women musicians who achieved success in Europe. One was Clara Schumann, German composer and pianist. Unfortunately, although she wrote her first Piano Concerto at 14, she lost confidence by her mid-30s. She reflected: "I once believed that I possessed creative talent, but I have given up this idea … a woman must not desire to compose — there has never yet been one able to do it. Should I expect to be the one?" (Heartbreaking, I know.)Still, her distinguished career spanned 61 years. Another prodigy was Charles Dickens's sister Fanny, who studied piano at the Royal Academy of Music under one of Beethoven's students. However, with her family in debt, Fanny had to quit because she could no longer afford tuition.She became the immediate inspiration for my heroine in A Dangerous Duet. To earn tuition for the Academy, Nell plays piano at the Octavian music hall, based on Wilton's, established in 1859 in Whitechapel.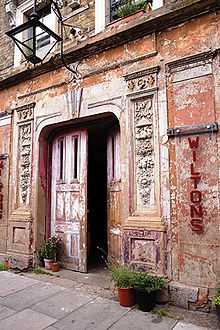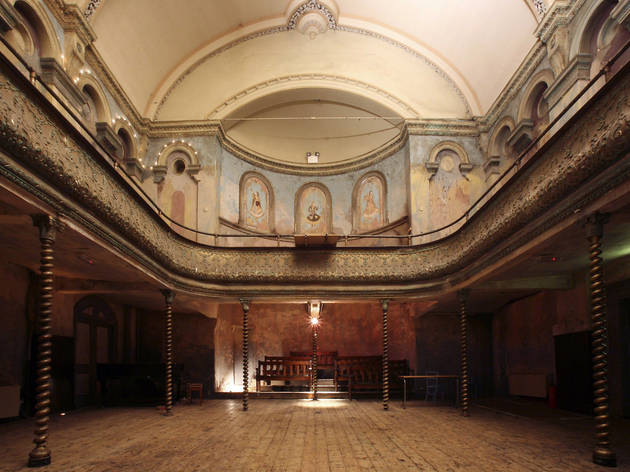 Until the 1870s, no serious art school in England would admit women because anatomical drawing classes would require them to look at nude sculptures and bodies (gasp!).  Fortunately, the forward-thinking philanthropist Felix Slade funded the Slade School of Art in London in 1871. From the beginning, he insisted that women enter on the same footing as men, eligible for the same classes and scholarships.
One of the earliest students was Evelyn De Morgan, born Mary Evelyn Pickering. Because her mother "wanted a daughter, not an artist," she paid Mary's first painting tutor to discourage her. At the Slade, she dropped Mary, so she'd be taken seriously, as "Evelyn" was gender-neutral. Her paintings are figural and gorgeous.
Another student, Kate Greenaway created exquisite illustrations for children's books—an endeavor on the "feminine" side of art, as it could be considered naturally "maternal." These two women helped me create my heroine in A Trace of Deceit, Annabel Rowe, who attends the Slade in 1875.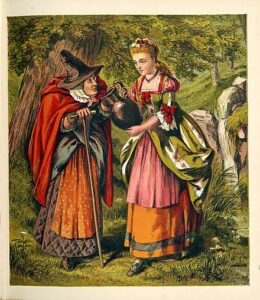 As for Victorian novels, many were penned by women who concealed their gender. George Eliot wrote seven novels, including the brilliant Middlemarch (1872); she was born Mary Ann Evans. Charlotte, Emily, and Anne Brontë, who wrote Jane Eyre, Wuthering Heights, and Agnes Grey respectively in 1847, published under the names of Currer, Ellis, and Acton Bell. In the 1860s, three writers launched the wildly popular "Sensation Novel" genre: Wilkie Collins, who wrote The Moonstone, and two women. One was Mary Elizabeth Braddon—who published under M.E. Braddon. The other, arguably the most successful of all, was Mrs. Henry Wood, whose novel East Lynne sold thousands of copies, and was staged in either England or North America every week for over forty years! I find it interesting that Mrs. Henry Wood sidled around the barrier by calling attention to her status as a married woman—as if to emphasize that she was no threat to male authors; she was under a man's "wing."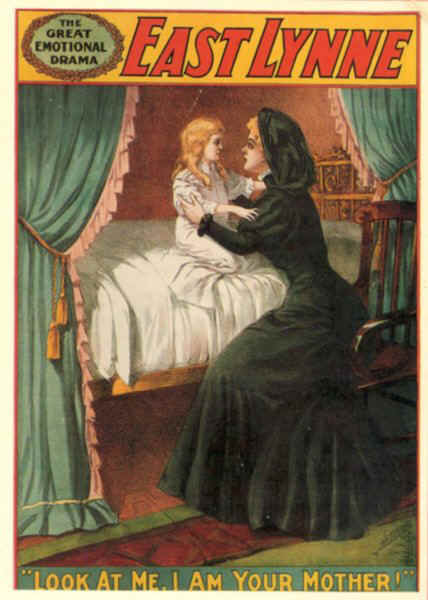 Part of the reason I love writing novels about young women is to find them some wiggle room—ways to claim autonomy and options for themselves. These successful professional women were rare. But they were present, striving to be true to themselves and paving the way for others.

A young woman painter digs beneath the veneer of Victorian London's art world to learn the truth behind her brother's murder.
"Edwin is dead." This is what Scotland Yard Inspector Matthew Hallam tells Annabel Rowe when she discovers him searching her brother's flat for clues. Annabel is devastated but not wholly surprised, given Edwin's history as a swindler and convicted art forger.
Recently released from prison, Edwin swore he'd reformed and wanted to repair his broken relationship with her. Annabel wants desperately to believe him, but when she discovers that a priceless French painting is missing from his studio, she wonders if he had lied to her yet again, or if—despite Edwin's best efforts—his old life had come back to haunt him.  
Determined to know the truth, Annabel convinces Matthew that as a painter at the prestigious Slade School of Art and Edwin's only family, she is crucial to his investigation. Together they trace a path of deceit and villainy that reaches far beyond the elegant rooms of the auction house, into an underworld of treachery, heartbreak, and secrets someone will kill to keep.



"Odden's third effort injects a refreshing level of complexity, both in character development and plotting, into what one typically expects to find in historical cozies. This will appeal to fans of Victorian mysteries, as well as those interested in art history." -Booklist (starred review)
"Odden keenly evokes the physical as well as cultural milieu of Victorian England, and peoples her setting with fully realized and intriguing characters. This book will delight readers who like their mysteries cloaked in well-researched history." – Publishers Weekly
"…this thrilling, action-packed story [is] an absolute delight to read." – Historical Novel Society
"Odden's literary brushstrokes vividly portray the misogyny and gender bias experienced by women in Victorian society, especially a woman battling to exercise her artistic talent. " -Washington Independent Review of Books
"Fans of Anne Perry, Deanna Rayborn, and Tasha Alexander will root for Karen Odden's newest heroine, Annabel Rowe—aspiring painter and now amateur sleuth—investigating the murder of her art forger brother. The novel's a delightful mix of mystery, history, and romance, served with a delicious helping of lush period detail, while chemistry between Annabel and the investigating Scotland Yard detective add spice to the adventure." – Susan Elia MacNeal, New York Times bestselling author of the Maggie Hope series
"A darkly thrilling story filled with suspense and secrets, a courageous heroine, an edgy climax, and an atmospheric setting that perfectly captures the underbelly of London's art world in the Victorian era. A Trace of Deceit is an absolute winner!" – Stefanie Pintoff, Edgar Award winning author

During the Blog Tour, we are giving away one paperback copy of A Trace of Deceit! To enter, please use the Gleam form below.
The giveaway is open to US residents only and ends on October 2nd. You must be 18 or older to enter.

Karen Odden received her Ph.D. in English literature from New York University, writing her dissertation on Victorian literature and culture. While teaching at the University of Wisconsin-Milwaukee, she contributed essays to books and journals, including Studies in the Novel, the Journal of Victorian Culture, and Victorian Crime, Madness, and Sensation. She has written introductions for Barnes and Noble editions of books by Dickens and Trollope; and she edited for the academic journal Victorian Literature and Culture. She freely admits she might be more at home in nineteenth-century London than today, especially when she tries to do anything complicated on her iPhone. Her first novel, A Lady in the Smoke, was a USA Today bestseller and won the New Mexico-Arizona 2016 Book Award for e-Book Fiction. Her second novel, A Dangerous Duet, about a young pianist who stumbles on a crime ring while playing in a Soho music hall in 1870s London, won the New Mexico-Arizona 2019 Book Award for Best Historical Fiction. A Trace of Deceit, set in the 1870s London art world, is her third novel. A member of Mystery Writers of America and Sisters in Crime, Karen resides in Arizona with her family and a ridiculously cute rescue beagle named Rosy.

Monday, September 7
Review at Books and Backroads
Review at WTF Are You Reading?
Tuesday, September 8
Feature at I'm All About Books
Wednesday, September 9
Review at Hallie Reads
Thursday, September 10
Review at Gwendalyn's Books
Friday, September 11
Review at Historical Fiction with Spirit
Monday, September 14
Review at Pursuing Stacie
Tuesday, September 15
Review at Faery Tales Are Real
Wednesday, September 16
Review at Into the Hall of Books
Thursday, September 17
Review at Novels Alive
Friday, September 18
Review at A Darn Good Read
Saturday, September 19
Review at Nursebookie
Monday, September 21
Review at Books and Zebras
Tuesday, September 22
Review at Passages to the Past
Thursday, September 24
Guest Post at Novels Alive
Friday, September 25
Review at The Lit Bitch
Monday, September 28
Review at Amy's Booket List
Review at Chicks, Rogues, and Scandals
Tuesday, September 29
Review at Impressions In Ink
Review at Writing the Renaissance
Wednesday, September 30
Review at Probably at the Library
Guest Post at Writing the Renaissance
Thursday, October 1
Excerpt at Books In Their Natural Habitat
Review at History from a Woman's Perspective
Friday, October 2
Review at Jessica Belmont
Review at Jorie Loves A Story
Review at View from the Birdhouse