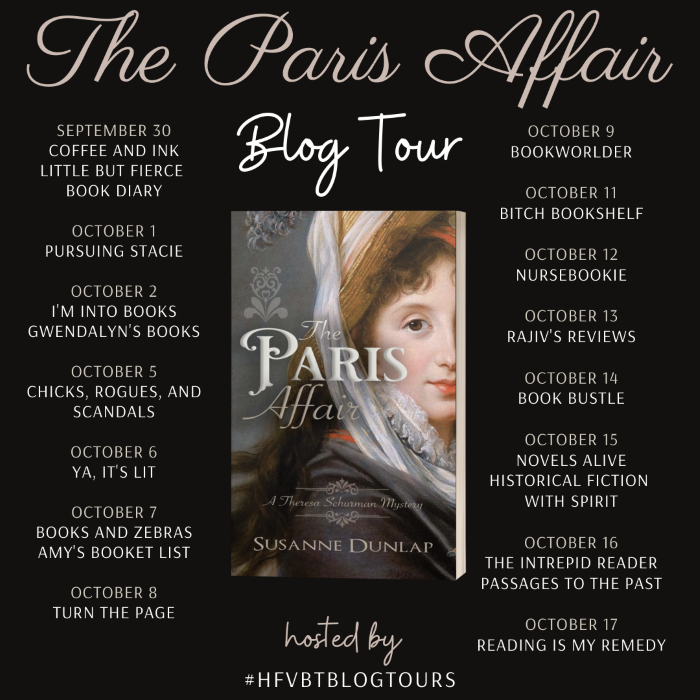 You'd think that, by the time you get to writing the third book in a historical fiction series, where many of the characters exist and you've thoroughly researched the time and place, you'd make few surprising discoveries. You'd think.
In The Paris Affair, I decided to send Theresa to Paris at Emperor Joseph II's command to help the maddeningly obtuse Captain von Bauer try to get to the bottom of a mystery that affected the emperor's sister, Marie Antoinette. She was tasked with discovering who was writing and publishing the slanderous pamphlets that accused the queen of heinous crimes. I already knew quite a bit about Paris in this period from a completely different manuscript (soon to be published). So I thought, piece of cake! I could just concentrate on the story and all the setting and background would fall into place.
I'm delighted to say that didn't exactly happen. Theresa (and I) were introduced to a fascinating historical character who was previously unknown to me: Joseph Bologne, Chevalier de Saint-Georges. This astonishing man was not only the best swordsman and the best violinist in Paris, but he was also of mixed race. There were certainly Black and mixed-race people in Paris at that time, but few who were as distinguished, influential, and affluent as the Chevalier.
Joseph Bologne's father, George, was a plantation owner in Guadeloupe, and his mother a beautiful slave of Senegalese descent known as La Belle Nanon. It wasn't uncommon for wealthy slave owners in the colonies to take several slaves as concubines at that time. What was unusual in this case was that Nanon was George's only concubine—and his wife, Elisabeth, seemed to be sort of okay with it all. We can guess this because it was Elisabeth who brought Nanon and Joseph to be with her husband in Bordeaux after he had fled an unfounded murder conviction when Joseph was only two years old. Other than this, records are silent with regard to Madame Bologne's attitudes toward her maid Nanon and her husband's only son.
That the elder Bologne loved and cared for his son is without question. He sent Joseph to France at the age of eight to get the best education possible. His reasons must have been in part because, according to the laws of France, Joseph would not be able to inherit the plantation on the island of Basse-Terre, and therefore had to make his way in a different manner.
George also brought Nanon over to be with her son two years later, and installed mother and son in an elegant house in Paris. There, at the age of 13, Joseph entered a royal academy, where he learned various academic subjects—and fencing.
That was the start of the Joseph's social ascent. He became an accomplished swordsman, even beating someone in a match that was of such interest, King Louis XV wagered on it. It was his victory in this match that earned him the title Chevalier de Saint-Georges, and a position as a gendarme du roi.
There's little information about Joseph's early music training, unfortunately. But by the age of nineteen, he was performing first violin in his teacher Gossec's Concert des Amateurs. He went on to direct that orchestra, as well as to compose many violin concertos and other instrumental works. In 1781, at the age of 36, he abandoned instrumental composition to concentrate on writing operas.
When we meet the chevalier in The Paris Affair, he is lodged in the Palais Royale, the residence of his patron and friend, the duc de Chartres, and is music director of the Concert Olympique—housed in the Masonic lodge within the sovereign territory of the seat of the Orléans family. He is also music director for the private theater of Madame de Montesson. She is another character in the book, and aunt of Sophie Delalande—the fictional heiress who befriends Theresa in a rather comical way.
There is so much more compelling history about Joseph Bologne. My biggest challenge in making him a central character was to imagine how he must have navigated a society where slavery in the colonies was condoned, and racism was rampant. I also had to figure out how Theresa would respond to him as someone unlike anyone she'd ever met. In the end, I decided that the music would obliterate all other differences between them, and that Theresa's intelligence and generous heart would prevail.
Of course, the fact that Joseph was excessively handsome and inordinately talented must have smoothed the way for him in the closed, Parisian society. The fact that he also had a handsome annuity from his father and an endowment of a hundred-thousand Livres no doubt helped as well.
I am now completely obsessed with this historical character I hadn't known of—but should have, as a music historian whose area of expertise happens to be the mid-eighteenth century. No matter—I am acquainted with him now. I hope readers enjoy getting to know him as much as I did.


Theresa Schurmann Mystery: Book 3
Release Date: September 30, 2020
Apparently, false rumors about Marie Antoinette are all the fashion in 1783.
Marie Antoinette is facing hostility from the populace, inflamed by rumors circulated in pamphlets throughout Paris. The rumors claim that she has dozens of lovers, drinks the blood of poor people, holds satanic masses at Versailles, and more when nothing could be further from the truth. On the advice of the handsome, enigmatic Captain von Bauer, Joseph II—emperor of Austria and Marie Antoinette's brother—decides that mystery-solving violinist Theresa Schurman is the ideal candidate for a spy to discover the source of these vile slanders.
Theresa is only too glad to get away from Vienna for a while, unwilling to commit herself yet to marrying Zoltan—a Hungarian baron she met when she was fifteen—and running out of reasons to postpone her decision. She is eager, too, to explore a new musical scene and broaden her artistic education. But when the captain confounds her expectations and places her as a bookkeeper in the establishment of Rose Bertin, milliner to the queen, she begins to lose hope that she will ever achieve her musical aims—or the emperor's goal of exposing the pamphleteers.
A chance encounter with the Chevalier de Saint-George, an extraordinary black violinist and expert swordsman, sets Theresa on the path to unraveling the mystery. But will the chevalier's patron, the powerful duc de Chartres, confound her efforts and put her—and the captain's—lives in danger.
Be prepared for music, mystery, love, and murder in this riveting tale of pre-revolutionary Paris.

"The settings and situations are enchanting and varied; Dunlap is adept at on-the-fly description and at lacing intrigue with romance…Dunlap proves an arresting tour guide through this rich milieu, summoning up the past without slowing down the storytelling. Author and protagonist alike boast an epigrammatic wit. The touch is light, but the scenery and chatter are sumptuous…Theresa stands as a fascinating protagonist, a woman whose nimble navigation of society's expectations and several burgeoning romances are exciting and inspiring, even more so than the sleuthing that drives the novel's plot. The people she encounters are likewise memorable, complex, and surprising, especially the chevalier…This sparkling historical mystery conjures up the salons, fashion, and gossip of Marie Antoinette's Paris, with a winning emphasis on the power of music and the roles that society allowed women." – The BookLife Prize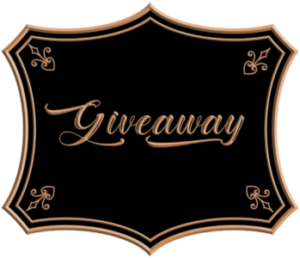 During the Blog Tour, one lucky reader will win signed copies of all 3 books in the Theresa Schurmann Mystery series! To enter, please use the Gleam form below.
The giveaway is open to US residents only and ends on October 17th. You must be 18 or older to enter.

Susanne Dunlap is the author of nine works of historical fiction. A graduate of Smith College with a PhD in Music History from Yale University, Susanne grew up in Buffalo, New York and has lived in London, Brooklyn and Northampton, MA. She now lives in Northampton with her long-time partner, Charles, has two grown daughters, three granddaughters, a grandson, a stepson and a stepdaughter, five step-grandsons and one step-granddaughter—that's a total of four children and eleven grandchildren!
In her spare time she cycles in the beautiful Pioneer Valley.
For more information, please visit Susanne Dunlap's website.

Wednesday, September 30
Excerpt at Coffee and Ink
Review at Little But Fierce Book Diary
Thursday, October 1
Review at Pursuing Stacie
Friday, October 2
Feature at I'm Into Books
Review at Gwendalyn's Books
Monday, October 5
Review at Chicks, Rogues, and Scandals
Tuesday, October 6
Review at YA, It's Lit
Wednesday, October 7
Review at Amy's Booket List
Review at Books and Zebras
Thursday, October 8
Excerpt at Turn The Page
Friday, October 9
Review & Excerpt at Bookworlder
Sunday, October 11
Review at Bitch Bookshelf
Monday, October 12
Review at Nursebookie
Tuesday, October 13
Review at Rajiv's Reviews
Wednesday, October 14
Review at Book Bustle
Thursday, October 15
Guest Post at Novels Alive
Review at Historical Fiction with Spirit
Friday, October 16
Review at Passages to the Past
Guest Post at The Intrepid Reader
Saturday, October 17
Review at Reading is My Remedy